If you are reading this blog, we conclude that you're someone who wants to Start a Business in the UAE. Several Non-UAE residents across the world want to start a business in Dubai. The increase in the rate of startups in the UAE is due to its fascinating infrastructural facilities with skilled professionalism. As a result, the UAE has become a startup hub worldwide.
Many businesses want to open franchises in Dubai to offer customers value and improve brand awareness. Establishing a business in the UAE is great for everyone's business. Despite being Non-UAE residents, many business owners established their businesses in the Middle east. Therefore, it is not a problem to start a business in Dubai, UAE.
UAE has gained immense popularity due to its ease of starting a business, which has ranked 16th in the world bank ease of doing business report 2020. If you want to become another sensational viral startup in Dubai, you'll be astonished to know that we have covered many fascinating business opportunities from which you can learn.
Let's talk now!
 Market Overview of UAE Business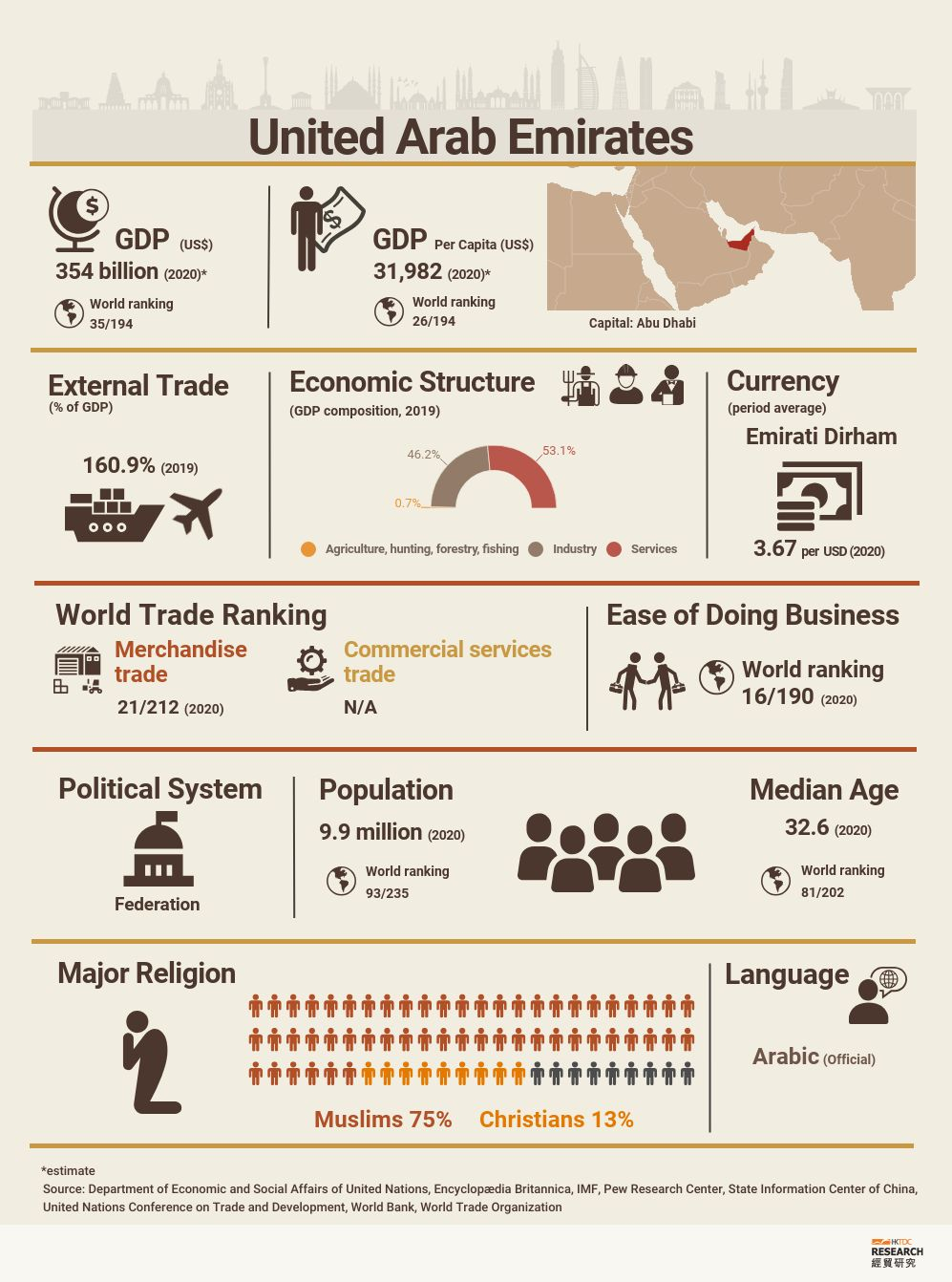 The UAE scored 94.8 out of 190 in the 'starting a business' category, which measured the number of procedures, time, cost, and minimum capital required for a medium and small to a medium-sized private corporation to incorporate.
In 2020, foreign direct investment in Dubai totalled $3.26 billion, ranking the city fourth globally in FDI projects.
Dubai was ranked 11th internationally and first in MENA regarding venture capital investments in 2020.
UAE entrepreneurs raised $577 million in venture capital funding in 2020, accounting for 56 percent of the MENA total, with Dubai startups accounting for more than half of that total.
In 2019, Dubai's FDI increased by 135 percent yearly to a record AED 46.6 billion ($12.7 billion).
Despite the Covid-19 outbreak, Dubai drew AED 12 billion ($3.26 billion) in the first six months of 2020, marking a vote of confidence from foreign investors.
More than $1 billion was invested in startups across the Middle East in 2020.
In the United Arab Emirates, over 4000 companies have been established.


What Are The Business Opportunities To Start a Business In Dubai, UAE?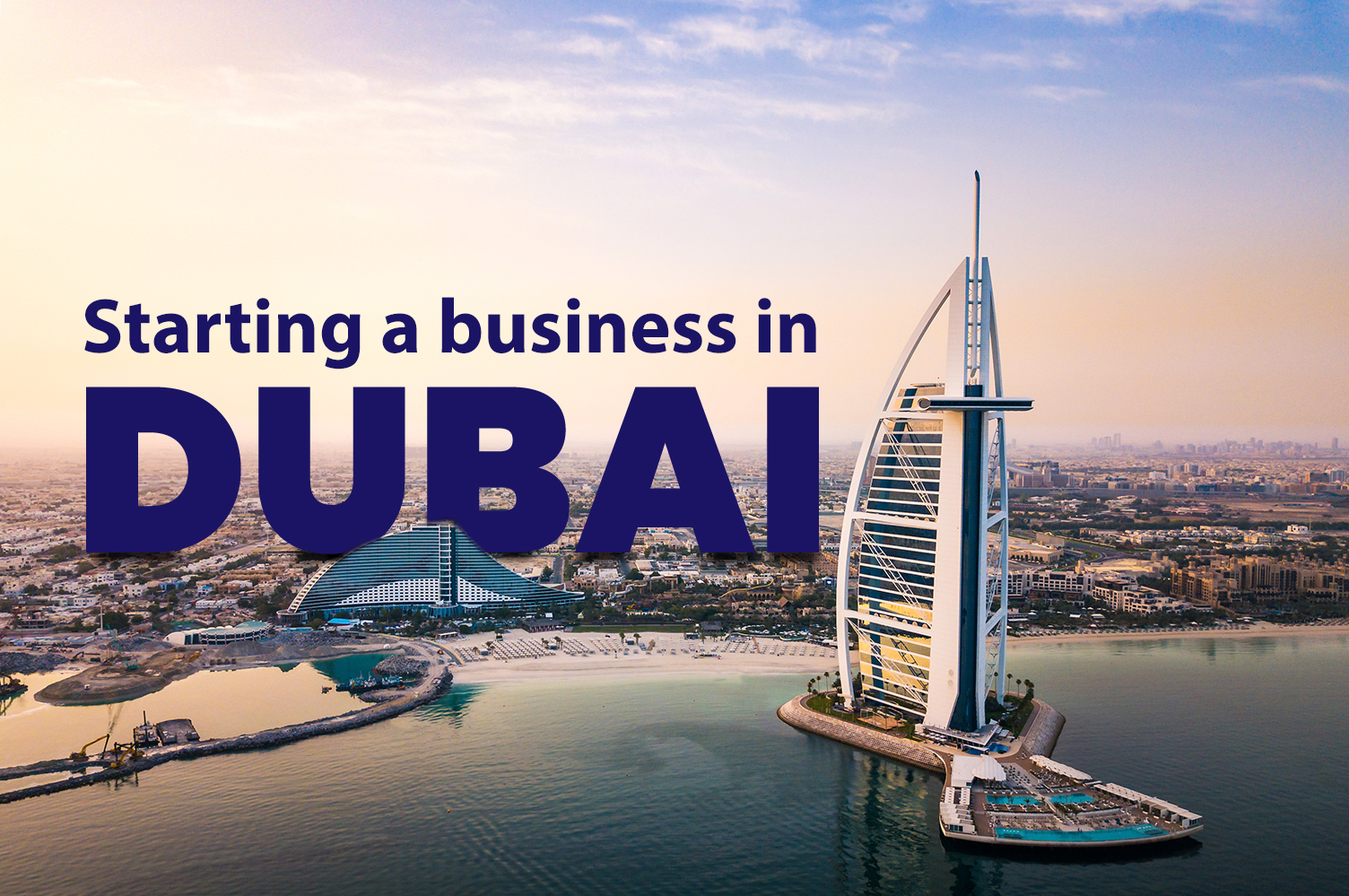 We have covered a list of appealing business opportunities in the UAE. These business ideas are not just for UAE residents. These can be opted for by Non-UAE residents.
So read these marvelous business ideas to make your dream come true.
1.    Beauty Store
Beauty stored business development is another great business opportunity in the UAE. It is essential to know that the UAE is a prosperous consumer market with a strong interest in beauty items. UAE is also the best country where luxury brands can grow easily and earn huge profits. Residents are ready to pay a premium for high-quality goods if they think they are worth the investment.
There are numerous business options to choose from when it comes to beauty brands. You can start a business by choosing one of these services with a huge market base in UAE, such as Skincare, Makeup, Haircare, and Fragrances. Yes, it is also important to know that you can get react native app development for your business to make your business outline. App development will help your business grow more easily with bright profit.
All these beauty brands make a lot of money for their sellers. Some people know that fragrances comprise a large percentage of the annual revenue from this business.
2.    Health Care Sector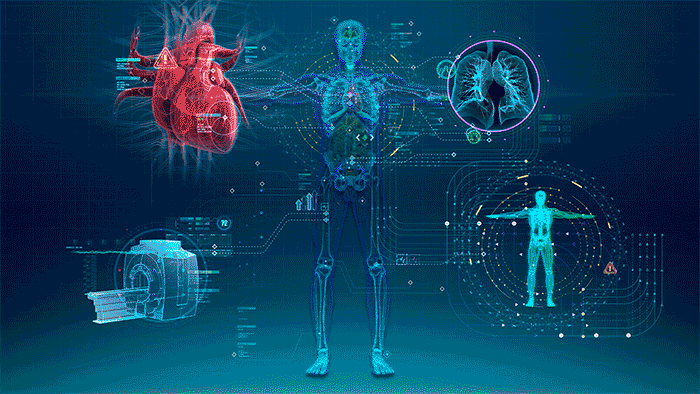 Many people still don't know that the increased HIV population, rapid decrease in birth rate, and all these massive diseases have been documented in the UAE. It is essential to know these characteristics, compounded with a shortage of health staff and poor insurance penetration rates. This lack of healthcare systems offers excellent prospects for companies entering the UAE's healthcare sector.
Several companies that have started a business in healthcare in UAE have been getting immense profits in previous years due to COVID-19. As a result, the Healthcare industry has become one of the top most effective businesses to generate revenue easily with the help of react native app development.
The studies of Alpen capital show that healthcare expenditures in the UAE are expected to grow by 13.1 percent annually over the next four years. To make your business unique from other health sectors in UAE, you can hire dedicated developers to develop an application for your business. It will bring your business to light and build a huge customer base.
3.    Web Development
Web development is another business in the UAE that is getting overly popular these days. The UAE's purpose is to create a digital infrastructure that embraces technology. It is also an aim for the future and has been codified as part of the Smart Dubai 2021 campaign. In the Smart Cities Index, Dubai was ranked as the best smart city in the MENA area. As a result, it has become a hotspot for many tech-based firms, with over 1,200 tech startups. In addition, several businesses started their ios and android app development services.
You can choose ios and android app development services as a business. Many companies want to build their web application. You can offer a representation of your app mobile app development idea to other businesses, which helps you break into this market by generating high revenue. Web development services are another opportunity that can be achieved by any developer or developer team.

4.    Travel and Tourism
From the word travel and tourism, you know what we will talk about. Dubai is the most visited city in the world. Knowing that over 19 million people visited Dubai last year is vital.
You can consider a travel and tourism agency, as the UAE government has made it easier for travelers by building various hotels and places. Travel and tourism agencies can be a great business opportunity for you to generate excessive revenue. Many people have started a business in travel and tourism by hiring a mobile app development company for web app development.
A mobile app development company will help travelers find your business easily, leading to brand awareness and profit. The hotel business in the United Arab Emirates is the country's only business that is government-supported excessively. As a small business owner, this is fantastic news since you can now try your hand in the tourism, travel, or hospitality sectors with the full support of the UAE government.
Read More: Travel Mobile App Development Services
5.    Real Estate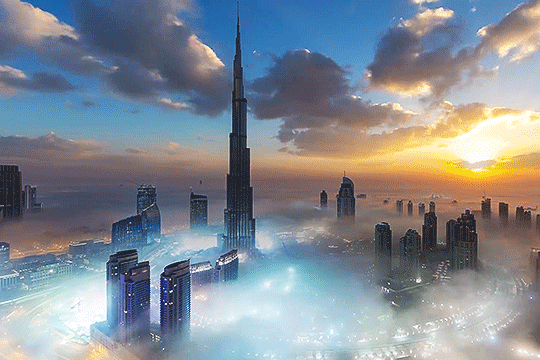 Real estate is the most profitable segment to invest in Dubai. Emirates Towers, the world's 12th and 24th tallest structures, and the Burj-al-Arab hotel, is the world's fifth tallest and most costly hotel worldwide. So if you are a little bit interested in real estate, then developing a real estate business in Dubai is great.
Studies have shown that for startups, residential and commercial real estate developments are profitable in many ways. Several people are investing in the real estate business and starting a business unique from others. It is essential to understand that the business's unique selling point is the only thing that keeps your business going.
For USP, many businesses started opting for the new tech trend, app development. You can hire dedicated developers to develop the application according to your business goals. The United Arab Emirates is a nation with good infrastructure involving the country. This excellence in infrastructure will undoubtedly boost the real estate industry. With the Dubai World Expo 2020 looming closer, the construction and real estate sectors are expected to grow even more, opening up many new business prospects for new entrepreneurs.
Read More: Get in Touch With Real Estate Development Company
6.    Recruitment Agency
A recruitment agency is another great business opportunity that can be opted by non-UAE residents. In this business, there's no need to invest a lot. As we all know, UAE has become the city that makes dreams come true for foreign people as the increase in business requires a person to manage the day-to-day operation of the business. With increased business Opportunities, Dubai has offered several job openings to the unemployed.

It is essential to know that you can start a recruitment agency business where you can connect to several businesses and provide them with excellent candidates for your business. The business is generally the most amazing and effective to earn revenue. Many companies started their remote business consultancies where they provided their staff to work on their custom portal developed by the custom web development company.
If you don't want to invest in business infrastructure, you can work remotely by getting your business's custom app or web development. It will increase the productivity of your business as well as the brand of your business in front of customers.
Is That All?
Hopefully, learning about the several fascinating business opportunities in UAE was quite a help for you in knowing about the sector to improve. Furthermore, it is notable that all these business ideas penned in this blog have a huge consumer base in the UAE, so choosing any of these will profit extensively.
To grow in these sectors quickly and increase brand awareness, you can hire vue js developers and develop a web application for your business.