Technological advancements have changed our lives in unprecedented ways. Businesses today have digitized their services requiring less or no workforce. Almost every business sector is reaping the benefits of technological advances, and the construction industry is no different. Since 2019, the demand for software for construction management has started rising, and it is not going to stop anytime soon. Still, multiple construction organizations aren't aware of construction management software benefits.
Myriad activities are involved in the construction business, and tackling them manually becomes challenging. To resolve this, construction management software development comes in handy as it helps businesses organize, plan, and execute tasks hassle-free. There is much more construction management software offers to businesses, and the blog highlights the same. So, don't miss reading it.
What Is Construction Management Software?
Software for construction management is basically a project management tool that helps streamline construction processes. The software tackles all activities efficiently, from evaluating the project scope and planning construction tasks to tracking business expenses and making payments or invoices.
The amazing benefits and features of the software enable businesses to avail construction management software development services from professionals. Different businesses have different needs, and to fulfil all businesses' demands, multiple software is available. All you have to do is, know your construction business needs & requirements and get perfect software adhering to them.
Different Types of Construction Management Software Development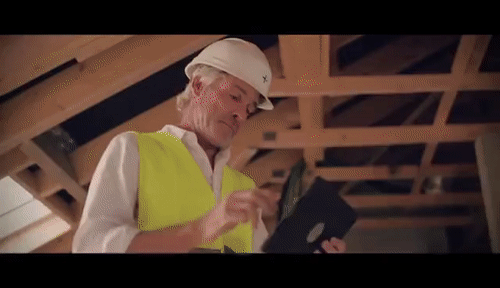 Do you want to develop software for construction management? Confused about choosing the right construction management software? Don't be! Here's a list of the popular construction software suitable for different business activities. Let's take a look at them.
ERP Software
Enterprise Resource Planning (ERP) construction software centralizes the information systems across confidential points. As a result, construction ERP solutions have made it easier for different teams to stay connected, no matter where they are.
Analytics Software
This amazing construction software offers real-time insights and history to the construction managers to help them get an insight into the current projects. Overall, businesses can get a better analytics view through this software. If you also need one, you can avail of construction software development services from professionals.
Project Management Software
Project management solutions help construction businesses handle day-to-day management activities, including workflows, resource allocation, task assignment, and more. All construction activities can be streamlined and managed through construction management software.

Job Costing Software
Job costing or estimation software help construction businesses manage project estimates and proposal projects. In addition, businesses can customize such solutions to specific niches like HVAC or plumbing and get a holistic estimation for construction companies.
Risk & Safety Management Software
This software is designed to help construction managers mitigate risks associated with construction projects. The software offers users the best data gathered during on-site walkthroughs, production reports, and more. It further ensures business safety and adherence to compliance requirements.
These are the five different types of construction management software available that businesses generally develop to achieve efficiency, success, and profit. To develop any of the software mentioned above, you can take the assistance of the mobile app development company experts. Well-crafted construction management software will come with its perks, as highlighted below.
Major Construction Software Management Benefits for Businesses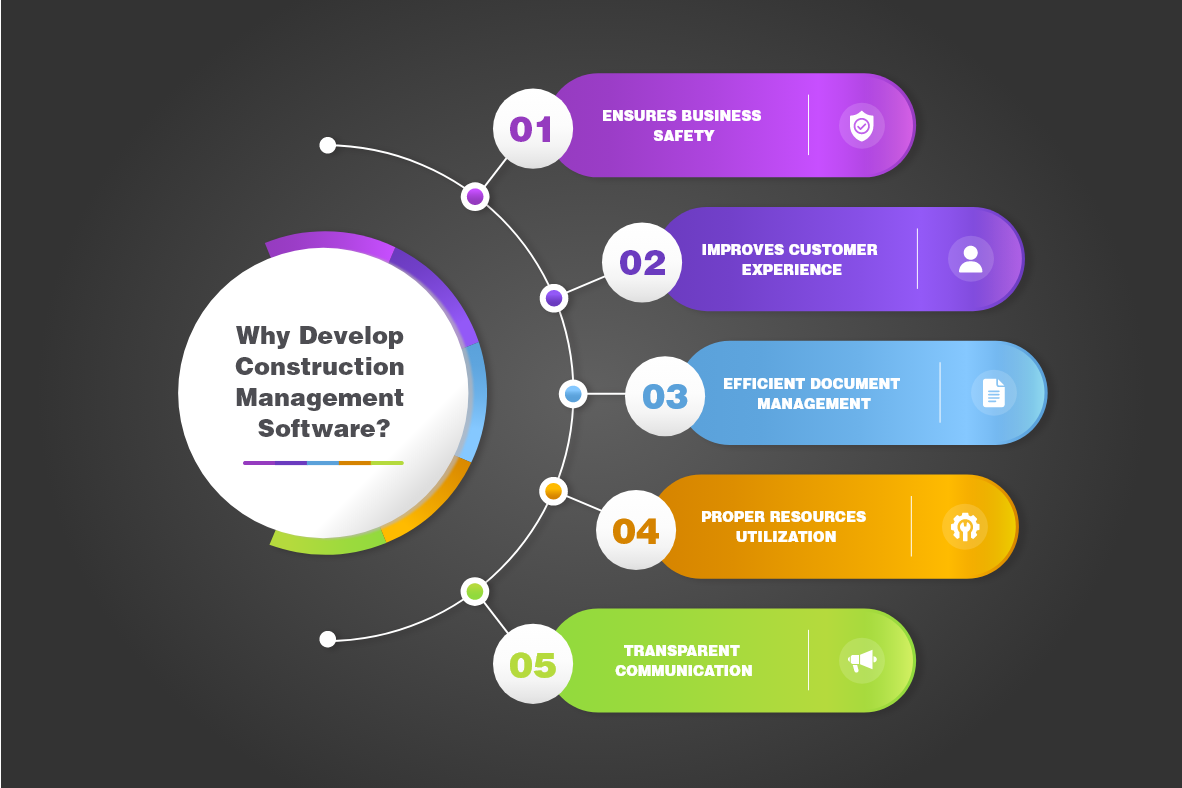 Do you want to develop construction management software but don't know whether it would benefit your business? Don't wonder anymore. Refer to the following benefits suggested by the android app development services experts, and you will get the answer yourself.
1. Ensures Business Safety
We all are well aware of the fact that construction tasks are challenging that can be overcome by implementing modern tools and technologies. For example, the sensors in construction management software recognize harmful situations and alert construction managers to take essential actions on time.
For instance, wearables should recognize the movement patterns and worker's heart rate and then compare them to the reference point stored in the memory. In case of fluctuations, the software should warn and help businesses avoid mishaps.
2. Improves Customer Experience
Business owners want to keep their clients happy and satisfied with construction management services. But, not each of them successfully keeps their customers happy. In such a situation, construction software development services come as a savior.
It implements streamlined management techniques to help contractor increase their business delivery performance and success rate.
3. Efficient Document Management
The construction industry has myriad activities, and business owners cannot afford to make mistakes such as missing documents, work mismanagement, etc. That's why switching to construction software could be beneficial in such a situation. In addition, it acts as a strong base for all the documentation, which is mandatory for the construction industry.
The software help business owners in managing all the documents in one place while sending them alerts in case of any risk. Also, the software offers descriptive labels and records to make them easily discoverable and accessible.
4. Proper Resources Utilization
Improper usage of resources leads to business failure and slow work progress. To avoid this, construction management software development comes in handy. The business application keeps the contractor informed of the current activities and services utilized. In addition, the construction software updates automatically as soon as a resource becomes unavailable.
Also, if particular equipment is required for the next business step, it gets further allocated for the upcoming function. This is how construction software contributes to efficient resource management and utilization while keeping business work processes on track.

5. Transparent Communication 
Communication has always been a great asset for all businesses. None of the tasks can be accomplished without communication. Right? But sometimes, manual communication leads to misunderstanding, which becomes a major reason behind business loss.
So, to avoid such situations, construction software follows a transparent communication process that enables businesses to connect straightforwardly. As per the custom web development company professionals, one-to-one conversations always help businesses avoid glitches while enabling them to improve their work processes and achieve profit.
Read More : How Much Does It Cost to Develop Farm Management Software?
These are some amazing construction management software benefits that businesses can experience while developing software. But, always remember that a business like yours can only benefit when you have the right construction management software. So, choose wisely.
How to Choose the Right Software for Construction Management? Factors to Consider!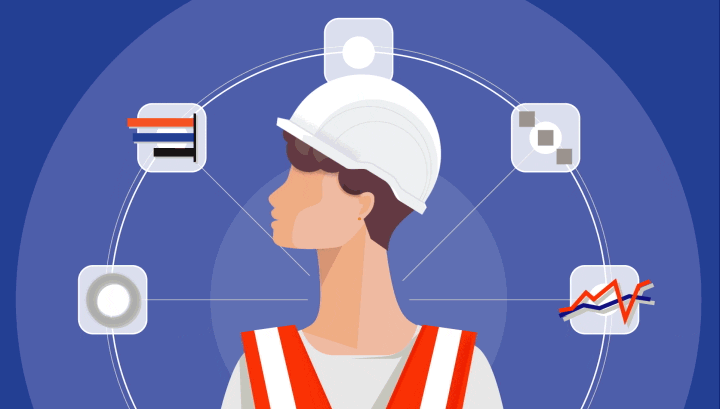 Construction management software has become a need for today's construction businesses. But, as ample options are available in the market, businesses often get confused about picking the best-suitable software for their business. To help them, construction management software development services experts have highlighted the factors to consider while choosing software.
Project Information Modelling
Many construction projects are highly complex and involve a myriad of tasks and time. With time, all the information and data models get piled up, making it hectic for construction professionals to find particular data between the processes.
That's why construction management software should have a project information modeling feature. It will help you share business models and data between operations with built-in analytics and reporting.
As the construction project sites add up, it becomes challenging for professionals to manually keep track of all the sites at once. This is where field management features help. It enables the contractor to easily create and communicate daily project plans. Also, the professionals can easily get in touch with crew members, capture results, improve schedules, and plan properly.
So, either you create software on your own or hire dedicated developers, don't forget to insert this useful feature.
Accounting & Cost Management 
Well-crafted project estimation and forecasting provide a clear picture of the project's financials. When businesses properly track such details, the chances of errors decreases, and work efficiency increases. So, business software with better accounting and cost management features proves to greatly help in such a situation.
Even the professionals of custom iPhone app development company make sure to incorporate this feature into their iOS apps. So, whether you are creating an app for android or iOS, don't forget to include such a feature.
Very few businesses keep track of their work process successfully and, as a result, cannot make the right strategies to generate more sales and profit in the coming time. But, while having construction management software, businesses can get a well-crafted report and data analytics that helps them get an insight into the details of the business. In turn, construction professionals can make plans accordingly.
Read More : On-demand Beauty Service App Development Guide
Conclusion!
The concept of construction management software development is all about making businesses smart without changing the organization's culture or work process. There are ample benefits that the software for construction management offers to businesses while enabling them to get the most sales and profit out of it. So, if you want to double your business sales, now is the right time to get software for your business.
If you have your own development team, well and good, and if not, seek construction management software development services from a renowned organization. The professionals will help you create perfect business software adhering to your construction needs and demands.