Every industry is going digitalization with each passing day, and the restaurant business is no different. While people do not prefer to go out to eat some delicious food, restaurant delivery apps have a lot to bring to the table. Such experiences help the businesses expand their customer base and earn them high business profit and sales.
As per research, by 2023, the online food ordering and delivery business will reach $365 billion, and the demand for restaurant finder app development will increase 4x times. This figure clearly indicates the amazing opportunity for restaurant owners to grow their business and offer a digitized dining experience to their potential customers. So, if you too are planning to grow your food delivery business, this blog is a must-read for you.
Current Market Scenario for Restaurant Finder App & Food Delivery Business
With technological advancement, mobility solutions dramatically influence different spheres of our lives, and online restaurants are not taking a step behind. As per research, it has been reported that smartphones and tablets are majorly utilized by –
75% people to browse online food menu
51% to order online food or takeout
83% adults to search nearby restaurants
55% of people check online reviews before visiting a restaurant
50% to avail online food discounts and offers
These figures mentioned above clearly indicate the importance of the best restaurant finder app in today's fast pace and digitized world. But, as we know that there are several restaurant and food delivery apps available in the market, you need to come up with something unique that catches the foodies' attention at first glance. So, let's get started with restaurant finder app development features and functionalities.
How Does a Restaurant Finder App Like Zomato Work?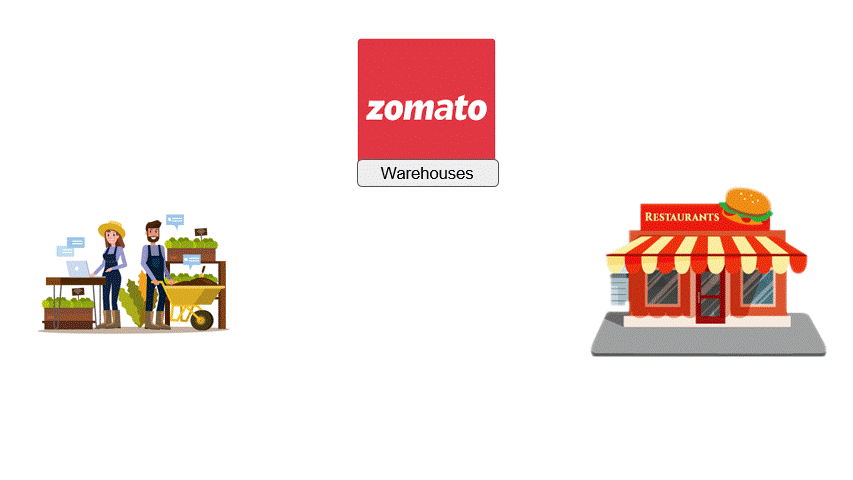 Before developing a restaurant finder app, you need to understand how an app like Zomato works to develop a successful app. Zomato restaurant finder app follows an on-demand business structure done through an application that helps users stay connected to the best restaurant. The best part is, the on-demand restaurant app saves both the user's and the business owners' time as everything is accessible online.
Also, while developing a restaurant finder app like Zomato, take care of the following things –
Firstly, searching a restaurant and placing online orders.
Secondly, notifying the restaurants simultaneously and updating the users about their placed order.
Lastly, assigning a delivery boy who can deliver the food to the users' doorstep, and that too, on time.
These three factors contribute a lot towards the success of a restaurant tracker app. Now that you are aware of a restaurant finder app's functionalities, it is time to get a deeper insight into the essential features that make it the best restaurant finder app.
Must-Have Features Of a Restaurant Finder App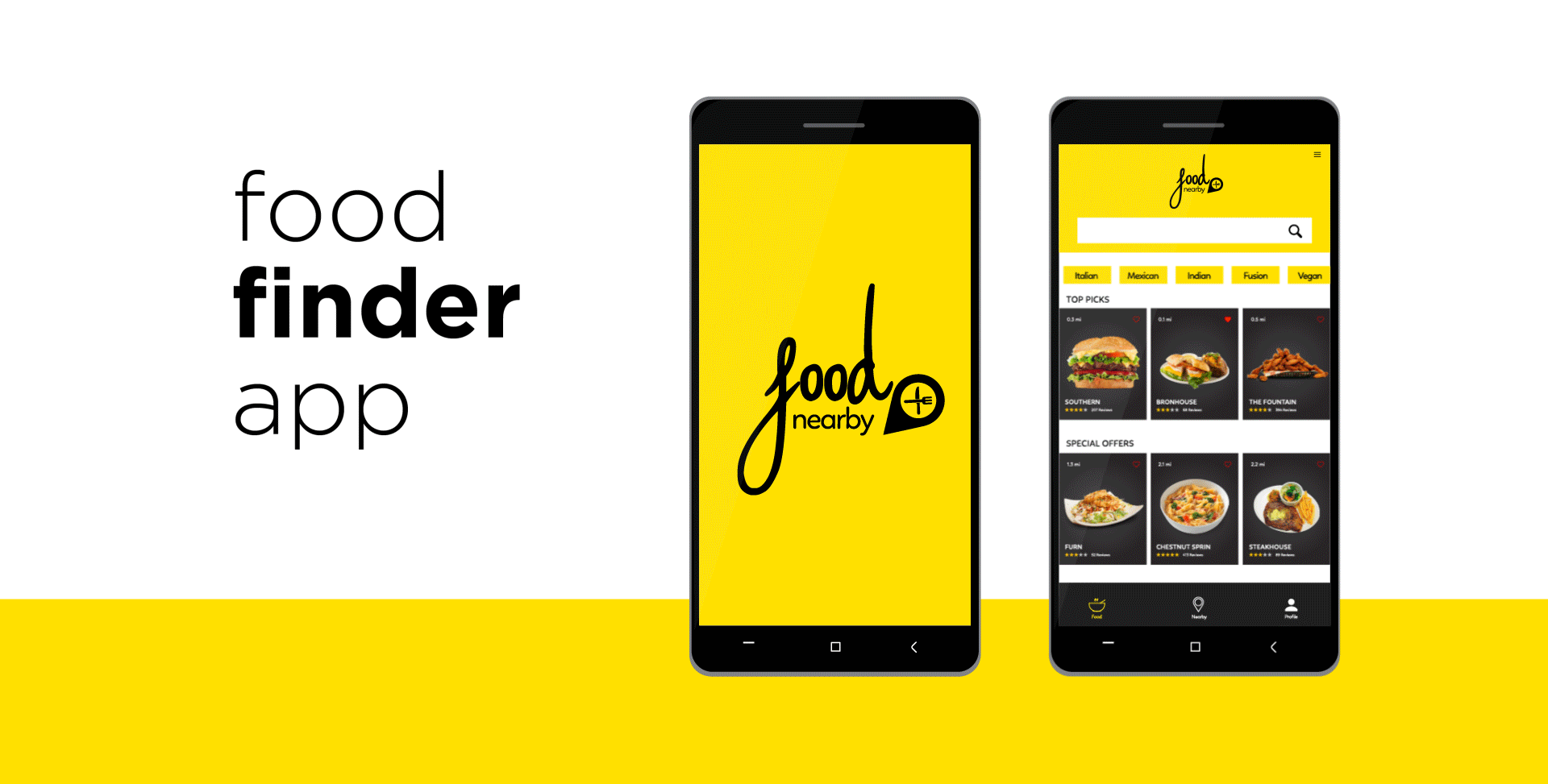 The following is the list of some of the essential features of the best restaurant finder app that you shouldn't miss, including these features.
 1. Sign-Up
You can simply use social media integrations along with your restaurant finder app to make the sign-up process easier for the users. This will not only cut down the efforts of the users but also enable them to get connected with other foodies of the same liking. To make your app slightly different from the competitors, you can incorporate the 'Sign-Up Later' option so that foodies can first explore the whole application and then sign-up.
2. User Registration
For a better customer experience, provide a unique profile to each user to help them review their food adventure, bookmark their preferred food, check reviews & ratings, communicate with other foodies, and search for available discounts & offers. While availing services from the food delivery app development company, you can ask the professionals to add some gamification to make your app attractive and interesting.
3. Restaurant Search
If you plan to develop a restaurant finder app like Zomato or Yelp, you must have noticed that the app has an exclusively organized search filter with a multi-tiered hierarchy. You can do the same so that users can search places based on location, timings, facilities, payment mode, and more.

Before developing a restaurant finder app, you might definitely have the details of a vast number of restaurants. But, you can expect the users to visit each restaurant's profile to enjoy food. In that case, including a restaurant search feature is a must. And yes, don't forget to include the location-based suggestions and search in your restaurant app. This will make it hassle-free for the foodies to find their nearby restaurants in just a tap.
4. Restaurant Information
Just like the users, restaurants should also have a strong online presence. Agree or not? So, don't forget to include information about your restaurant on the app, such as – working hours, address, cuisine available, rating, photos, menu scanning, map, and in-app calling option. This will build your restaurant credibility and make it easier for the users to better understand your restaurant's services.
While browsing the restaurant's menu online, different users have different preferences. So, basically, the on-demand app development company professionals suggest including three menu options. Such as –
This feature allows the restaurants to scan their printed menu and add them to their gallery. So, this is one of the easiest options for both the users and developers as it is easily accessible and does not require any coding.
This option is one of the most popular menu solutions that you can include in your restaurant tracker app. In this menu feature, the professionals have to create an interactive menu with an image of a food item. Also, this will make it easier for the users to choose any dish & find the relevant information about that particular dish.
Top 6 Challenges Faced by Food Delivery Business Apps and its Proven Solutions
5. Text List Menu
This will allow the users to built-in a text list with appropriate names, prices, and descriptions of available dishes. Including this feature in a restaurant finder app is a bit more costly and time-consuming than the rest. So, if you are running short of budget, you can skip including this option.
6. Offers & Discounts
This is one of the most amazing features of a restaurant finder app that can bring in high sales and keep your existing customers hooked. Along with this, a rewarding tool can also be a business driving tool for your restaurant business. As per the restaurant finder app development company experts, including offers and discounts, can allure the users to use your application and result in high ROI.
7. In-App Message & Call
Many users have multiple queries regarding restaurant services, pricing, table booking, menu, and more. To resolve this, the in-app message and calling option is a must for all restaurant finder apps. This will make your restaurant app different from others and offer a better customer experience. So, do not forget to incorporate this feature into your mobile application.
8. Table Booking
When it comes to online table booking, the on-demand app development company experts suggest including two different options for the users. In the first option, the customers enter the date, time, and number of persons, while the restaurant staff chooses the table. On the other hand, the restaurant completely allows the customers to book a table of their preference and requirement.
9. Push Notifications
One of the smart ways to keep your potential customers hooked to your restaurant's service is to keep them aware of the latest offers and special foods every day. But, how? Push notifications come as a handy option in this scenario. So, including push notifications into your app will enable every customer to remain updated about your restaurant's special discounts, offers, and events.
10. Reviews & Ratings
Based on the restaurant food and service experience, every customer prefers to leave their valuable feedback. Positive reviews aren't only limited to increasing sales but also increase the app's engagement time. This is a key factor of a restaurant finder app that can help your business gain customers' trust by building credibility and increasing business profit.

Wrapping Up
Believe it or not. A well-developed and feature-rich restaurant finder app can bring tons of fortunes to your food business. And by considering the past two years' situation, it is understood that digitization has become the need of an hour. So, it is ideal to start making a strong web presence to retain your old customers and keep the existing ones engaged with your food delivery services.
Along with this, make sure to include all the features mentioned above into your restaurant tracking app, then only you will be able to beat your competitors in the market. These are just the basic features of a restaurant finder app that should be included at any cost. To make your app more unique and different, try to come up with some different features. For that, get in touch with the best restaurant app development company professionals, and they will help you with the same. So, what are you waiting for? Just tighten your belt and start the restaurant finder app development process right away.