Are you interested in starting a food delivery business in Dubai? With the right skills when combined with the right knowledge, it is not more complex to develop your own food delivery business. As you know, the food and beverage industry in the UAE is quite massive and it is expected to grow larger. If you want to start a food business,
There is a big question how to start a food delivery business in Dubai? We listed all the major points here:
So, if you wish to step into this food delivery business, then you are on the right path. According to KPMG's survey, it is said that when comparing UAE and US, the percentage where customers prefer ordering food using an app is higher in the UAE than in the US. (UAE – 60%, US- 18%).
For a food delivery business, it is a must to have a mobile app. Food delivery app development plays a vital role in the food delivery business. To start a food delivery business in Dubai, get help from a Mobile application development company in Dubai for making the design of your mobile app.
Benefits Of Starting A Food Delivery Business In Dubai
The first thing to notice is that the UAE has been a home for more than 200 nationalists. Therefore, it is not a big deal that Dubai is the place to have an outstanding number of restaurants (the restaurant mobile app development business in the UAE is in its boom) and a dreamland for foodies. As the food delivery business is a thriving food market, thus; it is no wonder to start your food delivery business in Dubai.
Some of The Advantages to Start a Food Delivery Business In Dubai Are:
As per an estimation, it is stated that nearly about 2/3rd of the United Arab Emirates (UAE) population prefers taking services of food delivery.
The Food Delivery Industry is one of the huge businesses mainly in Dubai. Therefore, it is no wonder that start-ups can land here with proper guidance.
If you are the one who wants a less-investment business, then the food delivery service is the one that satisfies your requirements. Because you can start the business with low investment and can scale up once you start seeing a profit.
For the advertisement process, you do need to spend lots of money on this business. Design a flyer with your company name or logo or the necessary things and you can display it on either delivery vehicles or at the outlet of the restaurant in case they accept
You do not need to have a kitchen setup or a greater number of employees or equipment for this. You only need an office space with admin as well as delivery staff for your business.
If you want to run part-time or full-time, it fully depends on you.
This business requires less paperwork. With a professional team and a user-friendly application, you can achieve your goal.
If you seek an expert, it will be easier to start your own food delivery business in Dubai. With the help of a food delivery application development company, it is possible to design your food delivery apps for a successful business.
Read More: How to Create a Food Delivery App Like Talabat in Dubai?
How to Start a Food Delivery Business In Dubai?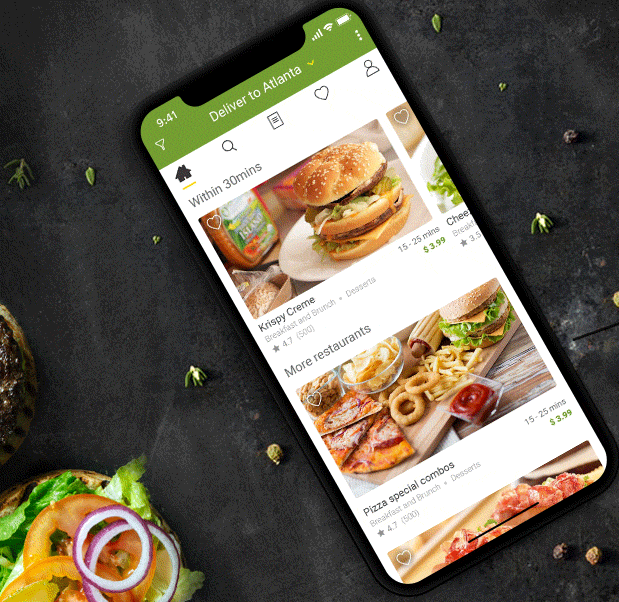 It is not at all difficult for you to start your own food delivery business in Dubai when you have good experience and expertise in the field. You must apply for a trade license, and then there are a few more steps to go through to start your own business.
Before starting your business, you must want to know a few things that relate to your business. You can seek support from a business consultant or a food delivery app development company in Dubai for things to go easier.
The first step is to determine what type of company you are going to develop. Choose a business name. Note that in the UAE you must follow a certain type of naming convention. Any disrespectful words should be avoided. Once you decide on a name, try to double-check, whether it is available for registration or not.
Choose a free zone to form an organization that is more beneficial and cost-effective. These free zones offer license packages at relatively low costs to have a fast business formation. Some of the benefits of choosing a free zone are:
The incorporation procedure will be simpler and is also convenient.
 There will be tax exemptions.
No currency restrictions.
Once you have finalized your decision, now is the time to apply for a trade license. You must have some basic documents such as
The filled complete application form.
Two colored passport-size photos of the owner/owners.
Owner's passport copy.
UAE citizenship visa if you don't have one.
If you have the right guidance, then it is quite easy to apply for a business license. You can even sponsor others if you have a business license.
Read More : Liquor Delivery App Development Services in Dubai
How Does The Online Food Ordering System Work?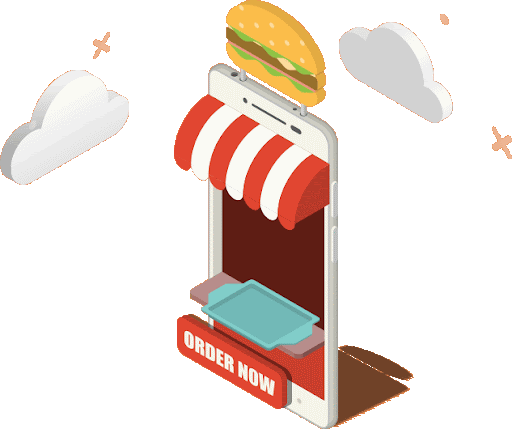 Before you enter your business, you must have good knowledge about the working of online ordering systems in Dubai. An online food ordering system needs either an app or a website to get to the business. Some of the well-renowned Dubai restaurants have both websites as well as an app for its advertisement and for placing orders.
The orders will be mostly received by the operator of the restaurant via the food delivery apps UAE. The restaurant team will immediately start to work on it. Finally, with the help of a delivery person, the food gets delivered to the desired location.
In the modern era, you can find more than 100+ online ordering systems in Dubai. Out of them, the marketplace ordering system, as well as standalone ordering systems, are the most used systems in the market.
Stand-alone ordering system – You can create your app when a stand-alone ordering system is used. If you wish to promote your online business, you can go for it. (e,g). Domino's
Marketplace ordering system – You can have a single app for connecting with restaurants via a single platform. (e.g) Talabat
Read More: On-Demand Food Delivery App: Getting-Started Tips, Functional Approach, and Cost
Building A Food Delivery App
A food delivery app is a must if you wish to increase your customers. Orders which are accepted only via phone or website are not a limitation. First, you should have good knowledge about customer trends in the UAE. At this phase, try to get support from experts. The food delivery market is one of the highly competitive markets in Dubai.  In UAE, Talabat is one of the leading food delivery apps in the market. The cost of building a food delivery application may vary according to the complexity of the design and implementation you propose. How to start a food delivery business? are listed here

If you wish to develop a food delivery app, first try to understand How to Start a Food Delivery Business In Dubai? how the delivery app works, and how to increase revenue from the app. If you don't have any technical background hire an app developer who can help you in designing the food ordering mobile app development. If you want to create an app like Talabat, you must follow the simple process described below:
User Application – With the help of the user application, the users can browse their favorite restaurants in their preferred location. Users can also view the deals/offers given for the dishes as well as they can choose from multiple payment options to order their food.
Service Application – With the help of an admin panel, the orders and restaurants can be managed. This is a very crucial step in food delivery app development. Because, order acceptance, rejection, menu updating, and price updating will be managed at the service level.
If you need a professional admin panel set up in your app, you can hire a food delivery app development company in Dubai to design your app.
Application For Delivery Boys – Only the registered delivery boys are allowed to have access to handle the orders. Once the order details get shared, the work of the delivery boys is to pick up the order from the preferred restaurant and deliver it to suitable users.
Read More: Steps to Develop a Restaurant Finder App
How To Make Money In Different Ways For An Online Food Delivery App?
It is expected that by 2024 the revenue which will be generated from the Food Delivery market will reach 752 million US dollars.
Depending on the user's location as well as the order amount, you can earn profit for your business. This is especially true when restaurants lack delivery teams.
For your app, try to prefer In-App daily offers to earn more profit. This strategy is to keep a tie-up with the restaurant and on the offer/deal page make sure to showcase their names. This strategy is beneficial for both app owners and restaurants.
During peak hours, you can add additional delivery charges to the food order during lunch or dinner.
By allowing the third party to post ads on your app, the app owner can generate profit in the Food Ordering Mobile App Development.

What Are The Features That Are Included In Your Food Delivery App?
To make your app run smoothly, try to make a partnership with a mobile app development company in Dubai to incorporate all the necessary and advanced features for your app.
A start-up company that is short on budget and time can seek support from a software development company to develop its basic features. Try to start with the basic features, and you can upgrade to the advanced features later with the help of hiring skilled app developers.
To launch a successful app, you must go for some additional features like Push Notifications, integration of CRM features, multi-language support, easy signup, security assurance, reviews/ratings, multi-payment option, and even drone delivery. The key point is to try to work closely with the food ordering mobile app development company for a better experience.
Read More: Top 6 Challenges Faced by Food Delivery Business Apps and its Proven Solutions
Conclusion
If you are interested in starting your own food delivery business in Dubai, prior knowledge in researching market trends is necessary. Making a tie-up with restaurants benefits the food delivery business in many ways and helps to monetize revenue. Also, restaurant mobile app development is mandatory if you wish to earn more profit in your food delivery business. As the food development industry is expanding its growth, stepping in to start a food delivery business is 100% successful when guided properly.