There are over 6.3 billion mobile users across the globe and these numbers are growing as time progresses and innovation grows. This means a lot of potential users and market potential for mobile applications. Now, there are a lot of startups and businesses in Dubai & UAE that want to develop their own app. And one question that is asked a lot is "What is the cost of mobile app development?".
While there are a lot of mobile app developers in Dubai, you might find all of them speaking of different costs. The interesting part is, all of them are right. Confused? Well, this blog will clear all of your doubts and questions related to mobile app development costs.
Factors That Affect Mobile App Development Cost
Mobile app development as we know it cannot be pinpointed as it varies greatly. There are different factors that can affect the mobile app development cost. But before we look at the average development cost, let's look at the different factors which influence the same. With this being said, let's get right into it:
Design and features form an important part of an app. You see, if you want to create an app that attracts a lot of customers and keeps them engaged, you need to add unique yet useful features. Not only features, design is also equally important. Now, the more high-end your design is, the more expensive it gets. And the opposite of the same is also true.
When it comes to mobile app development, there are different platforms. While Android and iOS are two of the most popular platform, there is also a third option.  It is cross-platform or Hybrid mobile app development. This is compatible with both of the platforms. Coming to the cost part, iOS, Android, and cross-platform app development have different costs.

In order to develop an app, developers need to facilitate a number of technologies. This set of technologies is used in the tech stack. To create an app that great revenue; the right tech stack should be used in the app development. As such, MEAN stack development is one of the popular options here that is widely used and has proven performance.
There are different factors that add to the complexity of the app. In simple words, the more complex an application is, the more expensive it is going to be. But there are mobile app development companies in Dubai that offer optimal solutions and the right price for even complex projects.
The location of the developer is another factor that can highly affect the mobile app development cost. Let's look at the average cost of hiring mobile app developers in different parts of the world:
North America – $20 to $250/hour
United Kingdom – $35 to $175/hour
Australia – $30 to $200/hour
The Middle East and Asia – $10 to $70/Hour
As you can see, the cost to Design a mobile app differs highly throughout the world. As such, a mobile app development company based in USA or UK charges considerably higher than their counterpart in UAE or India.
So, if you are looking to develop a mobile app without spending a fortune, it is recommended that you hire mobile app developers in Dubai or India.
What Is The Average Mobile App Development Cost?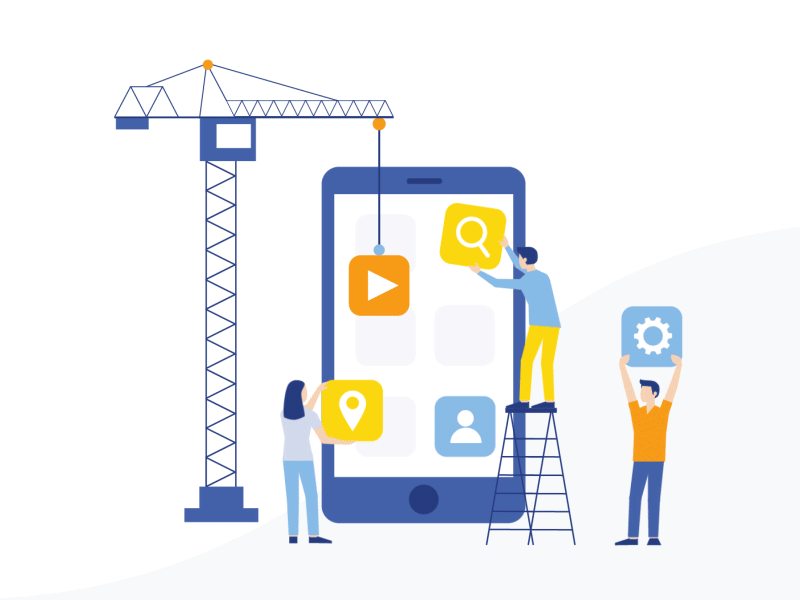 Depending on the different factors app design costs can be highly differing. However, the average cost of developing a mobile app in Dubai is anywhere between $20,000 and $150,000. This is the average cost of developing a mobile app. As you can see, the cost differs widely. This is due to the several factors we discussed above.
If you are looking for a closer estimate of mobile app development, it is recommended that you consult an iOS or Android mobile app development company. They will guide you better depending on the specific requirements and provide more economical solutions.
Popular Mobile App Development Solutions and Their Cost
Speaking of mobile app development, there are various different types. It is important that you choose the one that best fits your business needs and requirement to great revenue and in turn profit.  So, some popular types of mobile app development in Dubai are, as mentioned below:
1. iOS App Development
iOS is one of the most popular mobile app development platforms in the market. Everyone knows the tech giant, Apple and how widely their products are used. So, it goes without saying that iOS mobile app development is not only popular among people but also widely used.
iOS applications are known for their quality and high security. The iOS app store has over 3.6 million apps and about 93% of the same are free mobile apps. Also on average the iOS apps make more profit and perform better. All in all, iOS app development is one of the most popular services in the market.
The cost of iOS app development is can range from $25,000 to $75,000.
2. Android App Development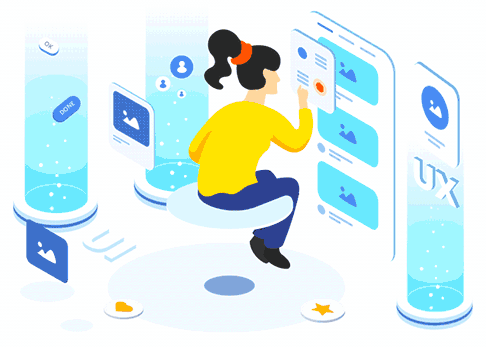 If you are someone who wants to reach as much audience in the market as possible, android is the choice for you. Android mobile app development is yet another popular service in the mobile app development industry.
There is just endless potential in the Google Play store. For instance, Coin Master generated $104.15 million in revenue last year. And this is for just one app; there are a lot of other mobile apps that are making a lot of profit in the Android platform area.
The cost of developing an android app can be anywhere between $ 20,000 and $80,000.
3. React Native App Development
React native app development is growing in popularity. If your business needs an app with native-like performance yet retaining all the benefits of the web app, this is the solution for you. React Native enables the development of progressive web applications.
There are many benefits that you get here. For instance, PWA has lighting fast loading speed, provides native-like performance, they are easy to maintain and deploy, work on both web and mobile platforms, and is economical to develop.
React Native app development cost is anywhere between, $30,000 to $100,000.
4. Hybrid App Development
Hybrid app development which is also known as cross-platform mobile app development is a top choice when it comes to choosing Mobile Design Services. For businesses that can't choose between iOS and android or want to launch their mobile app on both platforms, Hybrid app development is the right service for them.
Again, this option is very beneficial and fits business needs as well as the user demands. This is a popular choice and it also opens up a market with huge potential. The cost of developing a hybrid app starts from $40,000 and come go up to $120,000.
This option is quite recommended since there are huge opportunities. For instance, more than 70% of iOS apps are hybrid mobile app solutions. Plus, there are other various benefits connected to the same. For instance, these apps offer amazing user experience and UI, they are fast and provide amazing performance among other things.
5. On-demand App Development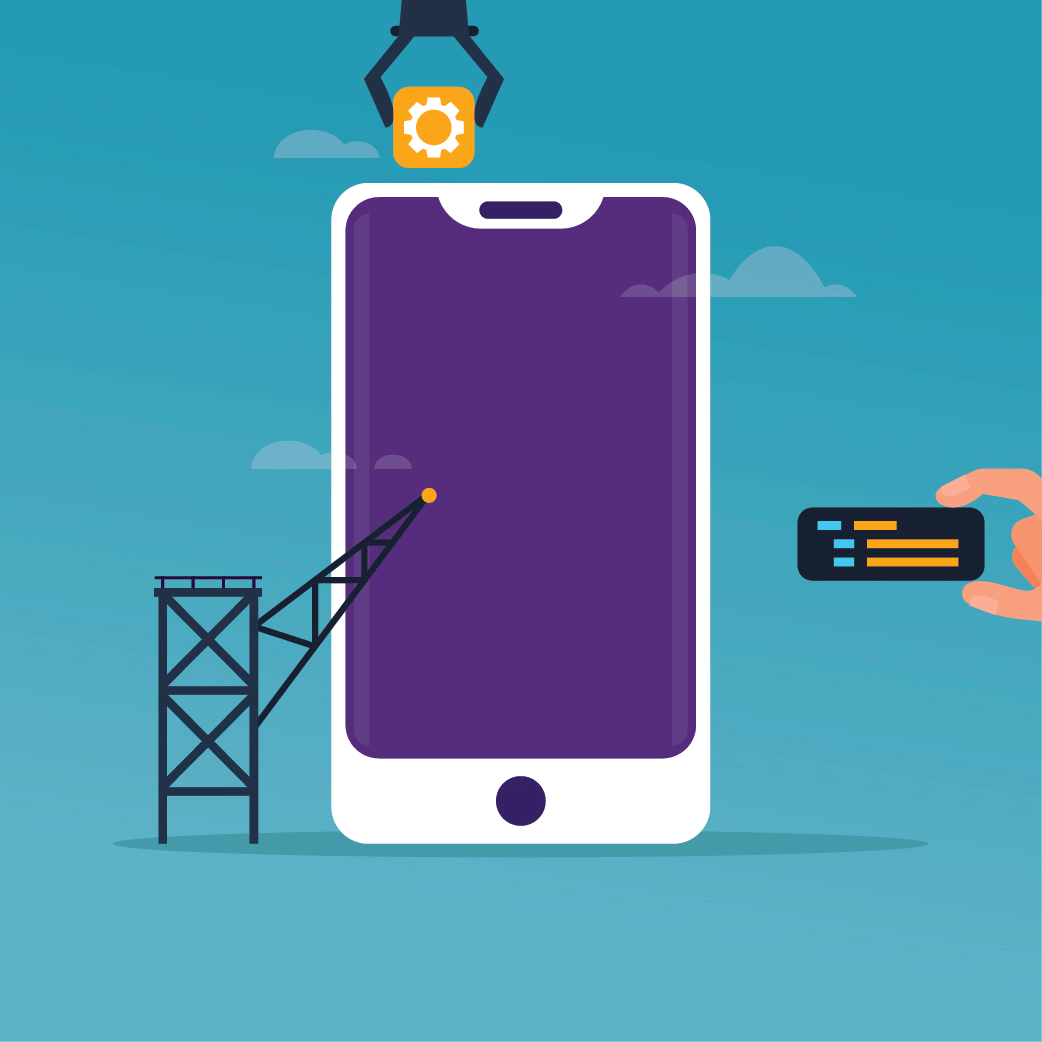 Lastly, on-demand app development solutions are a popular choice when it comes to mobile app development. Now, these types of mobile app solutions have largely grown in popularity as well as their use. As of today, there are more than 8 million on-demand mobile app users.
Now, there are various solutions covered in this one. These include, but are not limited to:
Fantasy App Development
Food Delivery App Development
Taxi App Development
eWallet App Development
It goes without saying; there is a lot of potential in this market. For instance, on-demand food delivery is expected to hit 160 billion marks by the end of next year. And this is just one niche of the industry.
If you choose the Fantasy app development, there are a lot of opportunities, since apps like Dream11 are very popular among. For businesses and start-ups like Uber, on-demand solutions can really turn the business around and generate a lot of revenue.
As far as the cost of developing an on-demand mobile app is considered, it can highly variable and depend on various factors as we discussed above. The average cost of developing an on-demand mobile app like Uber is anywhere between, $40,000 and $130,000.

Bottom Line
There is huge potential in the mobile app market, thus, more and more businesses are entering the area. Top businesses and many start-ups like uber have made billion through a good mobile application. With the right mobile app that fits your business needs and apses customer demand, you can be the next market leader.
Nevertheless, if you want a more detailed cost estimate or/and want to develop an app that captures the market. it is recommended that you consult a leading Mobile App Design Company, who will guide you based on your project needs and specific requirements.