The pandemic era has completely changed how people invest in UAE and other regions. Since the pandemic, millennials have started micro-investing in stocks, increasing the demand for UAE trading platforms. According to the research, online investment services saw a rise in users by 55%, most of whom were aged 34 and above. Users simply search for the best trading apps in UAE and start trading. As a result, businesses got the golden opportunity to develop an online trading app without investment.
So, if you also want to grab this amazing opportunity and want to build a trading app for your business, this blog is a must for you. It talks about the top trading apps in UAE that every business owner must know before developing one.
Top 10 Trading Apps in UAE (2022)
The following is the list of the top 10 best trading apps currently trending in UAE. So, whether you are looking for a trading app to earn money or develop a trading app, the following list will help.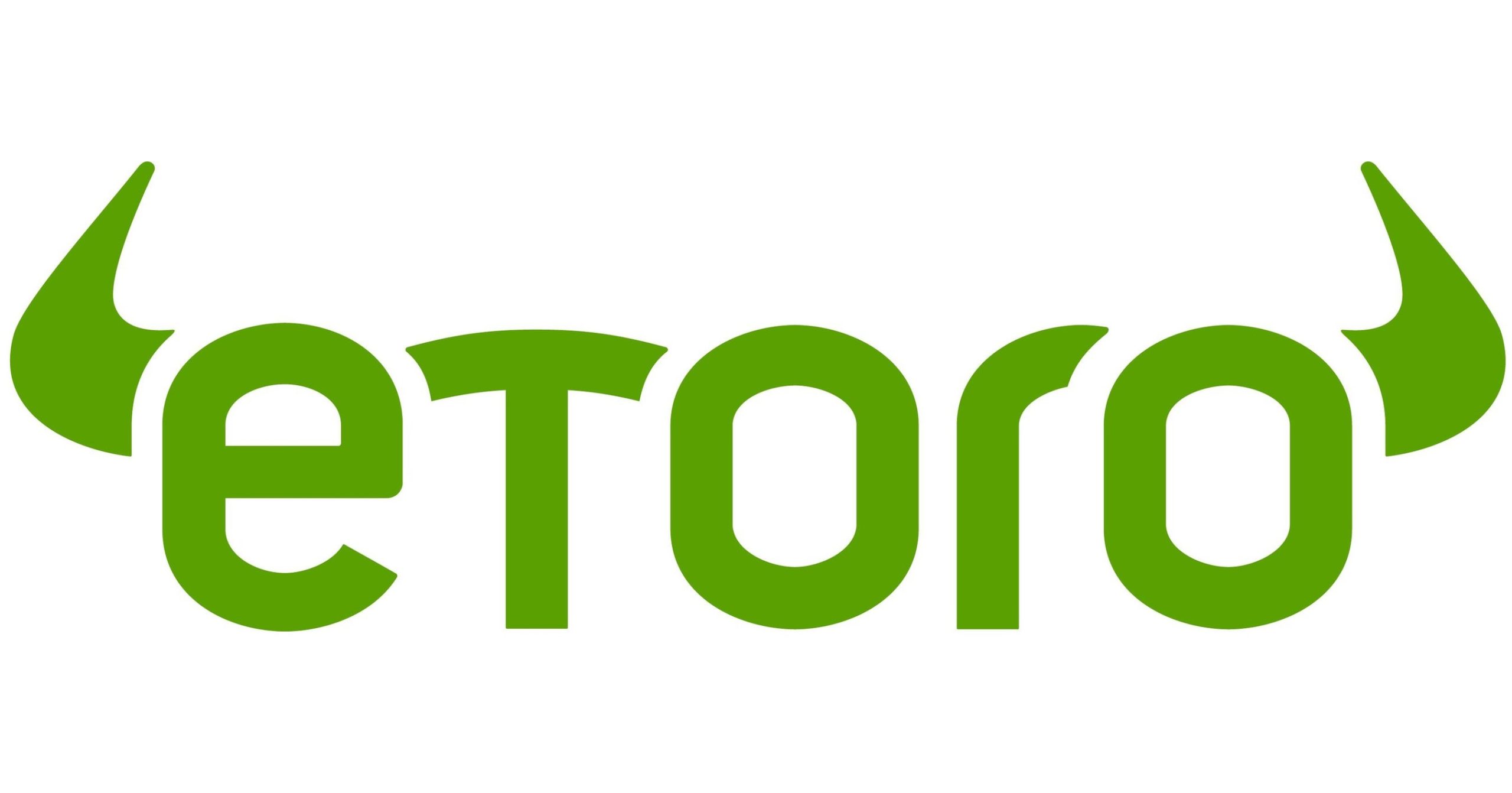 eToro is one of the best social trading platforms, founded in 2007. Its robust and cutting-edge features allow UAE users to copy single trades and the entire portfolio from leading investors and traders. This trading app for android was initially named Retail FX. The platform allows users to open accounts, advance social trading, and commission-free stock trading.
Key Features of eToro Social Trading Platform
Multi-payment option
Super-fast registration and KYC onboarding
Zero commission stock trading
Crypto exchange & brokerage services
Benefits of the eToro Trading App
Access to 4000+ tradable symbols
Best social trading app
Amazing cryptocurrency trading features
Helpful customer support
When choosing the best CFD brokers in UAE, AVATrade tops the list. It is a multi-asset platform and the best stock trading and investment app, due to which UAE users can access 1400+ tradable symbols. AVATrade also offers a great selection of social trading solutions via third-party apps.
Key Features of AVATrade CFD Trading Platform
Access to the full meta trader suite
Unique copy trading feature
Advanced mobile trading app
Access to 44 forex options & 1250 CFDs
Benefits of AVATrade Trading App
Free deposits and withdrawals
Access to 1400+ tradable symbols
Secure and quick account opening
Advanced trading tools
Forex.com is a CFD broker and global FX trading platform founded in 2001. Currently, this best free trading platform works in around 180 markets. UAE traders who are looking for the right selection of currency pairs can choose Forex.com.
Features of Forex.com Trading App
Award-winning mobile trading app
Advanced charting & performance analytics
4550 CFDs & 5500 tradable symbols
Personal customization & easy-to-use

Benefits of Forex.com Trading Platform
Huge market coverage
Responsive customer support
Competitive commission structure & fee
Advanced trading, charting, & performance analytics
Read More: How Are Top Industries Using Drones and Winning Market Share?
IQ option is one of the best trading apps and has around 40 million users worldwide. It is an award-winning mobile trading platform having a clean and intuitive interface. The best thing about this trading app is that it offers social trading in the Arabic language, which enables UAE users to copy portfolios from leading traders and investors.
Features of IQ Option Trading App
Access to 3000+ tradable symbols
User-friendly platform
CySEC regulated and licensed
$10 minimum deposit & $1 minimum trading
Benefits of IQ Option Trading App
Fast & secure 2trade execution
Free demo account
Multi-chart platform layout
All-time customer support
This platform for online trading with zero investment offers the best package for UAE investors and traders. While choosing this best online trading app without investment, users can experience cutting-edge trading paired with an exclusive interface and amazing trade execution.
Features of Saxo Banking Trading Platform
Fast trades execution
40.000 tradable symbols
Advanced account protection
Advanced features & easy to use
Benefits of Saxo Bank Trading App
Competitive fee structure for active traders
Industry-leading market coverage
Easily accessible mobile trading app
Excellent trading features with SaxoTraderGo
UAE traders looking for a discount broker with advanced trading tools and a premium interface can choose Capital.com. This best trading app to earn money offers a huge selection of different assets, including Cryptos, CFDs, and more.
Features of Capital.com Trading Platform
Zero inactivity fees
Patent AI trade bias system
$20 minimum deposit
477 cryptocurrency CFDs & 6.000 tradable symbols
Benefits of Capital.com Trading App
New age mobile trading app
Award-winning research section
Real-time market updates
Hedging and risk management tools
Read More: Top 10 Ideas to Start a Business in Kuwait
StormGain is of the best trading apps for Crypto that offers a convenient solution to those traders who want to earn profit from long-term investments in crypto assets. This trading app can be accessed via any device, enabling traders to begin trading the most popular and capitalized coins of up to 200x.
Features of StormGain Trading App for Crypto
User-friendly platform
Zero withdrawal fee
Simple & straightforward account opening
Lowest market fees
Benefits of StormGain Trading Platform
Convenient & easy-to-use interface
Zero commission & low-interest fees
24/7 access to trading platforms
Best market standard
It is a Swiss investment bank established in 1996 and listed on the SIX Swiss Exchange since 2000. It is another best trading app that offers multiple services, including Forex, CFDs, and more.
Features of Swissquote Trading Platform
Data transparency & price accuracy
Zero account inactivity fee
Great trading education tools
Access to a large pool of products and market
Benefits of Swissquote Trading App
Safe and secure trading platform
Excellent customer support
No fees for account inactivation
Convenient & easy-to-use interface
It is the first-ever best trading apps with no commission stock trading and slashing commissions to $0. Robinhood's ability to make ETF trades and penny stock investing makes it the best trading app to earn money.
Features of Robinhood Stock Trading Apps
Commission-free trades on ETFs, options and cryptocurrency
No account minimums and free stock upon signing up
Safe & secure access on all devices
Great trading education tools
Benefits of Robinhood Trading Platform
Intuitive & easy-to-use interface
Commission-free trading on Crypto & ETFs
Desktop and mobile access
Responsive customer support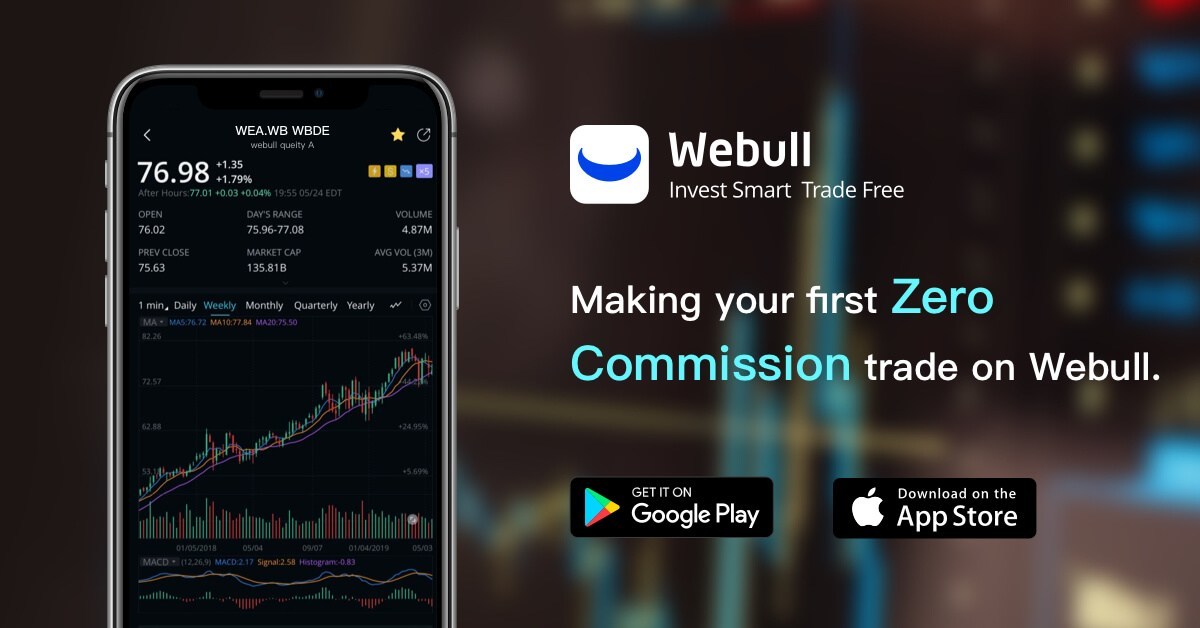 Webull is the best trading app for beginners and came into the stock trading world in 2018 and started challenging the Robinhood market share. This amazing stock trading app provides commission-free trading on ETFs, options and cryptocurrencies.
Features of Webull Stock Trading App
Free equity, advanced reporting, & in-depth analysis
No stock trading commissions
Intuitive interface
Best-suited for immediate traders
Benefits of Webull Trading App
Zero stock trading commission
Responsive & helpful customer support
Strong technical analysis tool
Secure and easily accessible interface
These are the top 10 best trading apps for Crypto, stock trading, and more. Now that the list is in front of you pick the best suitable trading app, and invest in it. Besides this, if you are looking forward to build a platform for online trading with zero investment, refer to the following development approach.
Step-by-Step Process to Develop the Best Trading Apps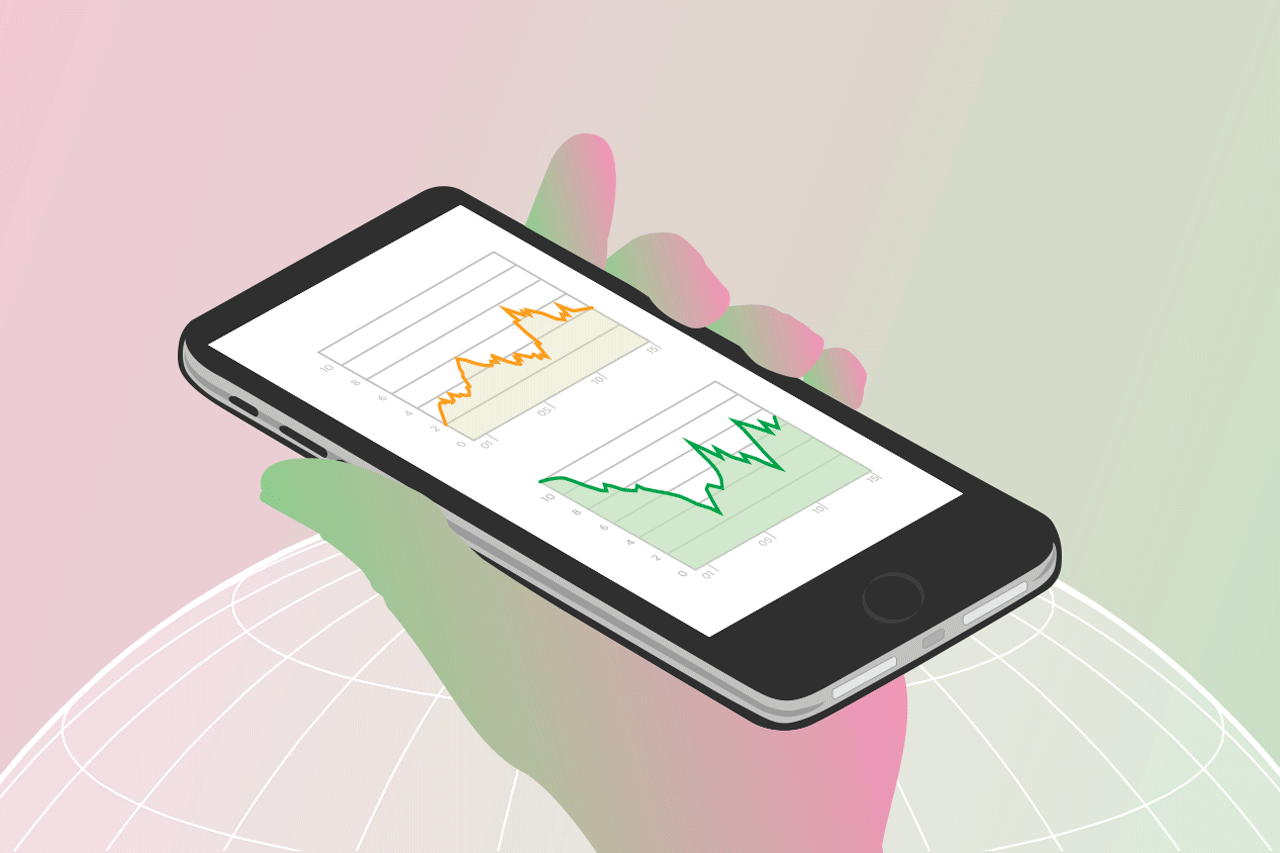 Are you planning to develop the best stock trading and investment apps but don't know where to begin? Don't panic! Here is the step-by-step process that will help you build the perfect and best free trading platform in no time.
Step 1 – Plan & Define Project Scope
Before developing any mobile app, you need to have a solid plan and project scope. Similarly, when you plan to build the best trading apps, make sure you have a future plan. It will ensure a smooth trading app development process. Whether you are getting the work done by mobile app development company professionals or doing it yourself, following this step is a must.
Step 2 – Secure Your Trading App
When building a stock trading app, security must be a high-priority consideration for you. You must implement the latest tools and technologies, including multi-factor authentication, bank-grade encryption, next-generation firewalls, and more. Also, secure your APIs for the best trading app experience.
Step 3 – Think of Unique Development Approach
Today, many people are planning to develop the best app for cryptocurrency trading, so thinking of a unique development approach is crucial to winning the competition. So, it is recommended to use managed cloud services like MBaas & PaaS to expedite development. Also, you can hire dedicated developers who can craft a perfect trading app for your business.
Read More: Opportunities In Dubai For Non-UAE Residents To Start A Business
Step 4 – Integrate Third-Party APIs for Non-core Features
There are some non-core features of trading apps that cannot be integrated directly, and this is where you might need third-party APIs. Using 3rd party API solutions will help you access market data which further smoothens the trading mobile app development process.
On the other hand, you can also design and develop APIs to implement these features to use the full range of your business capabilities.
Step 5 – Create A User-Friendly Interface
Besides focusing on the app development process, put some light on the designing process. Try to offer simple yet interactive UIs to your app users, as it will increase user engagement and help you earn more profit from the trading app. A new trading app with unique features and functionalities has more chances of grabbing market attention, so think of it.
Step 6 – Test & Deploy Trading App/Platform
Finally, it is time for some quality checks when you are done with the development and designing process. To create one of the best trading apps, it is essential to launch it completely error-free. So, conduct extensive testing of your trading app to eliminate all the errors before launching it. Finally, when the testing is completed, successfully upload it to the Google Play Store or App Store, depending on the application's compatibility.

These six simple development steps that if followed properly, will help you create a perfect trading app in UAE and other regions. So, focus on these steps or hire a leading trading app development company professionals who are already well-versed with these steps.
Closing Thoughts!
The market for trading apps is increasing significantly; however, the competition is high. So, businesses need to think out-of-the-box to develop unique and the best trading apps in 2022 and beyond. Now that you have the list of the top trading platforms and the development approach, it is high time to take action. Consult the top trading app development company in UAE, share your project requirements, and get a well-developed trading app in hand.