Are you looking for ideas to start a business in Kuwait?
If the answer is yes, we must inform you that Kuwait is a fantastic location to launch a business. Due to its strong economy, accommodating administration, and market liberalization Kuwait has become the best location in UAE to start a business.
Kuwait offers a massive choice in investments to entrepreneurs. Many people don't know, but the Kuwaiti government has passed business rules to promote foreign direct investment. Due to this step, the demand to start a business in Kuwait.
If you are one of the people looking for the best Ideas to Start a Business in Kuwait. In that case, you need to know that oil and gas production are the two primary businesses in Kuwait.
But if you are not someone interested in investing in oil and gas production but are interested in knowing fantastic ideas to start a business in Kuwait. Then you must read the following blog till the very end.
Regarding per capita income, Kuwait is the second-richest GCC nation and the fourth-richest nation. So make sure the odds are in your favor in any industry you choose for your Kuwait company ideas.
Don't worry; we didn't forget why you are here if you want to know your thoughts on starting a business in Kuwait for Massie exposure in business services.
In that case, you should be careful to perform market research. People avoid this step, but it is the most crucial factor you should perform before starting any business.
It is essential to concentrate that for startups hiring custom iPhone app development services is vital. In this blog, we have several ideas to start a business in Kuwait that might help you choose the suitable one. Read carefully to understand every business in detail.
Current Market Stats on Start-ups in Kuwait
The population of Kuwait is more than 4.67 million, of which 0.9 million are from other Arab countries.
In 2018, starting a business in Kuwait required 35.4 days, but in 2019 people just needed 19.4 days to start a business in Kuwait.
Kuwait's consumer expenditure would expand by 5.7 percent over 2022, slowing down from the 8.3 percent growth seen in 2021.
The United States' trading partner is Kuwait. As a result of the sale of Boeing 777s to Kuwait, U.S.
Exports to that country reached an all-time high of $5.2 billion in 2017, an increase of 57% from $3.3 billion in 2016.
Top 10 Best Ideas to Start a Business in

Kuwait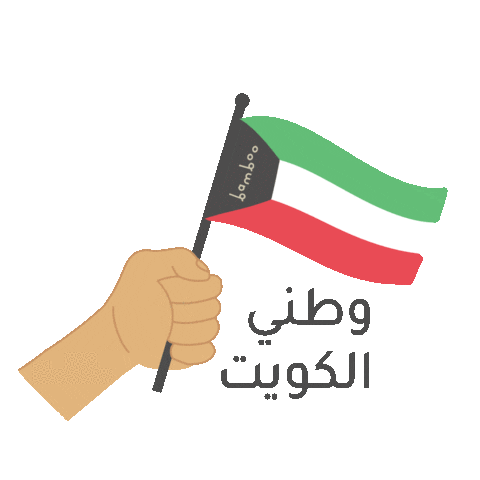 There are so many ideas to start a business in Kuwait. But you must know that beginning every business digitally requires the best business app development team. Below are some fantastic business ideas you can choose from for your business.
#1. On-demand Food Delivery Startup
As we all know, there are numerous food lovers out there. The food delivery business has grown dramatically in the past few years, and we name it the immortal industry.
Market studies have shown that food delivery will never experience a recession, and some say it will grow more in upcoming digitalization.
In a few years, we have experienced the most recent trending app of this fantastic food delivery startup idea. There are many famous food delivery services available. So you won't ever second-guess your startup's decision to create an online meal delivery app.
Build a feature-rich and capable meal delivery software and collaborate with nearby eateries or food businesses. You'll have one of the most unique and comfy startup ideas ever if you want the #1 idea to start a business in Kuwait.
Choose the top mobile app development company in Kuwait and prepare your software to become the best taxi booking business in Kuwait.
#2. Online Taxi Booking Business
Uber and Lyft have made our lives easier and nailed the online ride-hailing business model. It is a fantastic idea for business people looking for the best ideas to start a business in Kuwait.
A taxi business is unnecessary to launch an online taxi service, and you only require feature-rich, best software or a taxi booking app.
Yes, you must know that you can Hire Vue js developers and open your taxi business in just a few months with unique applications.
The best thing about an internet business is that you can run it and turn a profit from the comfort of your own home—no need to invest in expensive office space or other infrastructure. If you want to start business app development in Kuwait, you must know that you can accomplish your business goals with an online taxi booking business.
#3. eCommerce Online Shopping
Approximately half of the world's population currently believes in internet shopping for everything from groceries to clothes to gadgets to cosmetics and other accessories.
If so, entering the eCommerce sector would be the most sensible course for launching a new business. One of the internet startup business ideas you might consider is a multi-vendor eCommerce marketplace, and its platform supports both customer-to-customer and business-to-customer selling.
As the proprietor of such a multi-vendor marketplace, you are alone responsible for overseeing all the crucial elements and businesses that are a part of it.
To develop a robust Multi-vendor eCommerce startup, you only need the ideal Multi-vendor eCommerce app solution. To become another yet promising eCommerce platform like Flipkart and eBay, you must concentrate on choosing the most excellent ios or android app development services.
#4. Grocery Delivery Business
The grocery delivery business is another gem in Kuwait. Today, a grocery delivery app is one of the most popular on-demand firms in Kuwait.
It is essential to know that more companies are entering the market. The grocery delivery business pops up in several entrepreneurs' minds regarding fascinating ideas to start a business in Kuwait.
If you want to become another Insacart, FreshDirect, Walmart Grocery, and other successful grocery delivery firms in the market.
In that case, you must hire a custom iPhone app development company that will lead you towards the most successful business model, well-liked and profitable business.
Grocery delivery is the most comfortable startup to choose if you're considering business in Kuwait. You must hire the best ios or android app development services to create an app and then allow nearby vendors to sign up for your platform.
Online grocery delivery business will lead you towards successful revenue generation with powerful brand awareness.
Read More: How to Create a Food Delivery App Like Talabat in Dubai – Features, Cost, & Business Model
#5. Online Teaching Business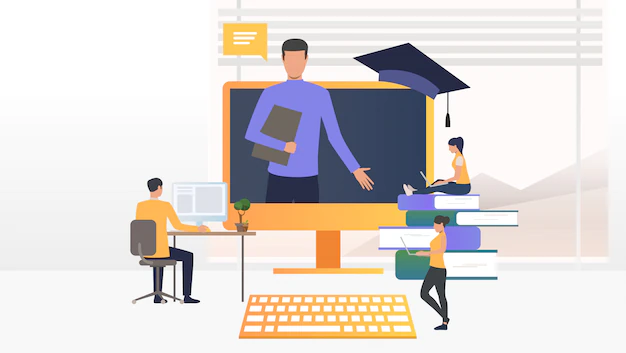 An online teaching platform is another best idea for starting a business in Kuwait. The education industry has faced immense loss during covid 19.
But due to the pandemic, entrepreneurs saw a tremendous loss in student careers, leading to online teaching software development.
Online education has opened several opportunities for students unable to study abroad or far from their homes. Since the dramatic educational growth, this industry has unlocked enterprise profit-generating opportunities. Several entrepreneurs have come forward to invest in education software development.
Due to this, now every teacher has a platform where they can teach online and connect with their students remotely. You can use this idea and get your education online teaching app developed. Online teaching business has quite extreme profit with the mindset of beautiful public service.
#6. Car Washing Business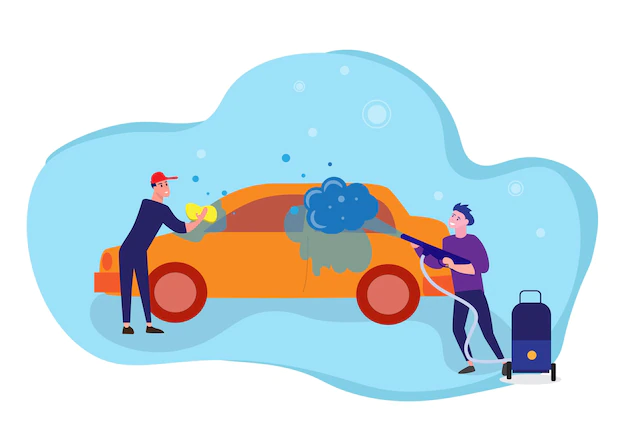 No one can beat this business. The car washing business is similar to the food delivery business that will last till the end. You should invest in this business by opening an application for car washers who can register in your application and get customers through it.
The car washing business can make you one of the best On demand app development companies in Kuwait, resulting in brand awareness. To start your car washing business, you can hire the best mobile app development company in Kuwait and get your app ready.
After completing the app, you must employ labor to perform the task and promote your application on several networks to contact every car washing business in Kuwait. In this way, you will be able to get the best return on investment from your application.
#7 Dog Walking Business
Yes, you heard it right. A dog walking business generates excellent profit if you integrate it with a mobile application. Kuwait is a huge city filled with lots of pet lovers.
But taking care of their dogs isn't possible for every individual. Several people found that the demand for dog walkers is increasing rapidly due to government guidelines to start working from the office.
Now every family looks for someone that can take care of their dog. If you're looking for a business that can offer you growth in the short term.
In that case, you should know that the dog walking business is a great idea out of many opportunities to start a business in Kuwait.
You can choose any mobile app development company and get your app ready to approach other dog walkers and earn revenue by sitting at home.
#8. Beauty Sector Business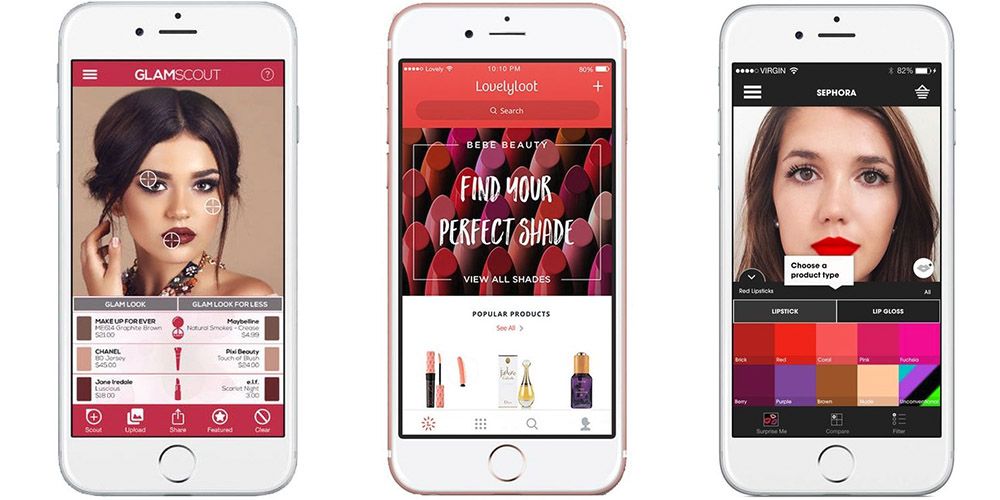 The beauty sector is another hand-raised industry that is getting popular significantly. Suppose you are interested in the beauty sector and want to start a business in Kuwait.
In that case, you must know it is one of the best ideas for the new startup. A beauty salon service will grow immensely with the help of react native app development services or any other software development company.
Numerous entrepreneurs looking for business opportunities in Kuwait should know beauty salon growth is commendable.
You must start with an on-demand app development company to grow initially by learning the sector thoroughly. But if you're not interested in opening a beauty salon business, you can also consider a beauty cosmetic e-commerce platform. The beauty industry has waste categories to explore that will help you figure out what you're looking for.
Read More: On-demand Beauty Service App Development Guide
#9. Flight Booking Business
As we all know, the travel industry is overgrowing due to digitalization integrated with mobile applications. Yes, you heard it right. A flight booking application will help you achieve the profit goals you have set for your startup.
Flight booking software has extensively enhanced the overall travel and tourism business. Several tourists visit Kuwait, and creating an app with the help of react native app development services in Kuwait for flight booking will help in tourist convenience in ticket booking.
Flight booking software development is another premium idea out of many ideas to start a business in Kuwait. If you are looking for the best one, you should consider this startup idea by hiring a web development company in Kuwait.
#10. Real Estate Business
Real estate is another business opportunity you must consider as a startup in Kuwait. Dubai's real estate business is very impressive and attracts tourists to buy properties.
As the demand exceeds in the real estate business, many entrepreneurs start investing in real estate app development.
The real estate business is another great opportunity for a startup that will offer an excellent return on investment. To manage the industry more efficiently, you should get an app developed for that.
App development for your real estate business will offer you exposure to customers and provide total value to your customers.
The real estate business requires legal work that requires a proper record of everything related to it. You can get your app developed for your business to avoid miscommunication between your clients.

Takeaway!
There you go! We hope now you have a list of great ideas to start a business in Kuwait. All these ideas are authentic and can help you find your success in between.
You can choose any of these ideas according to your preference. As mentioned above, every business idea requires you to hire vue js developers or the best software development company. Can get your enterprise mobile app development with the help of that you can give new wings for your business.
Hiring the best web development company in Kuwait will help you develop unique software for your new startup business in Kuwait.
Or, if you are interested in fantasy app development, in that case, you must get in touch with our experts to learn more about it.