Drones are changing how organizations and industries use their legacy systems, making way for operations powered by smart AI to achieve business productivity and profit. Even the top industries are using drones to take their business to the next level with advancements in the latest tools and technologies.
Unmanned Aerial Vehicles (UAVs), also known as AI drones, are sophisticated military technology or a gimmick that allows hobbyists to record events, nature, and more videos. However, industries like agriculture, oil & gas, manufacturing, and more are the main users of drone technology to develop better and more effective operations. Today, the use of drones in agriculture are other industries are increasing at lightning speed. Read this blog to better understand how different industries are adopting drones to win market share.
Current Market Growth In Drone Software Development
Looking at the current market scenario, it is clear that the invention of drones in delivery, military, photography, and more has taken industrial success to the next level. The following stats clearly predicts how the drone software is marking its presence in every sector today.
As per Statista, revenue in the drone segment will reach $3.70 billion by the end of 2022, with a CAGR rate of 4.90% till 2026.
The drone segment volume is expected to amount to 8.74m pcs by 2026, which is around 10.3%.
The average volume per person in the drone segment is expected to amount to 0.0009 pieces in 2022.
In 2020, drones in military and defense segment globally maintained the largest market size with $8 billion.
According to Gartner's report, drone global market revenue was $6 billion in 2017, rising to $11.2 billion by 2020. The demand isn't going to stop anytime soon and will increase 2x times faster in the coming time.
| | |
| --- | --- |
| Market Size | 2019-2027 |
| Base Year Considered | 2021 |
| Forecast Period | 2022-2027 |
| Forecast Units | Value (USD) |
| Segments Covered | Solution, Platform, Architecture, Deployment, and Region |
| Geographical Regions | North America, Asia Pacific, Europe, the Middle East, Latin America, and Africa |
| Companies covered (Drone start-ups and drone software ecosystem) | Altitude Angel (UK), DreamHammer Products LLC (US), Propeller Aerobotics Pty Ltd (Australia), Aloft Technologies, Inc. (US), Cyberhawk (UK), among others |
How Does Drone Delivery System Works?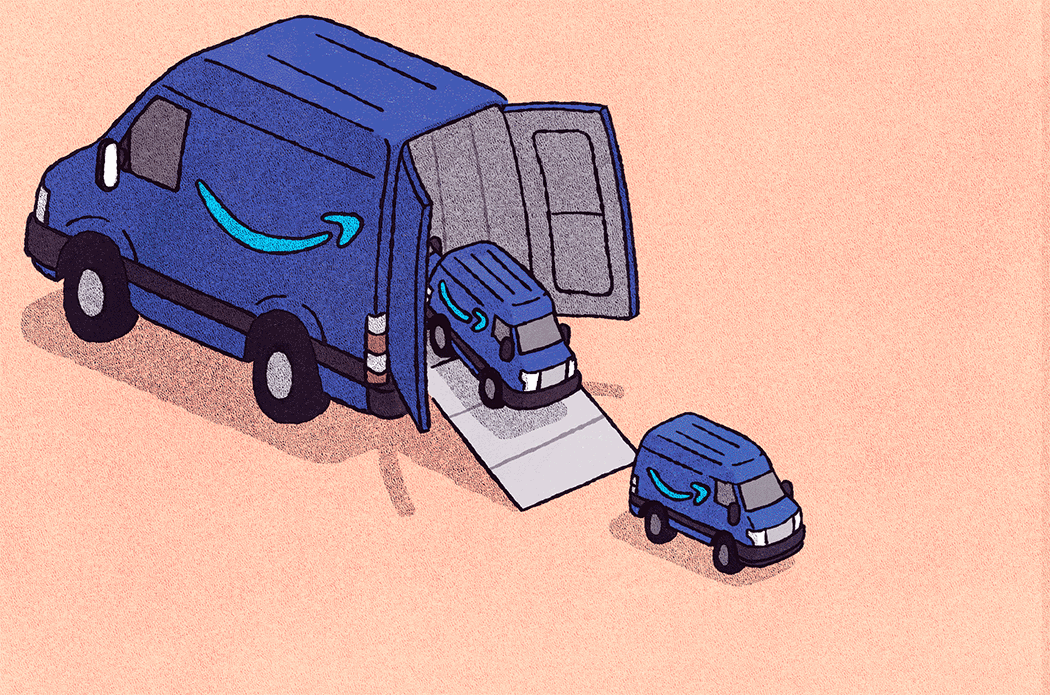 While operating drone software seems to be an easy task, the technology itself is quite complex. Behind the appealing and interactive interface, there is a lot more going inside to make the process hassle-free. So, if you are still wondering – 'How does the drone delivery system work?' refer to this section.
1. Connectivity
Controlling drones via drone software may seem fun, but it cannot be done with perfection without proper connectivity. To ensure smooth performance, drones have wireless connectivity that helps remote pilots see the view clearly and ensure smooth delivery by drones.
Today's advanced drone systems are equipped with AI-powered drones to design an automated flight path.
Read More : Top 10 Cities in Bahrain to Start Grocery Delivery Startups
2. Rotors
The rotors attached to the drone systems have propellers linked to a motor that generates downward thrust equal to gravitational pull, greater thrust to fly high, or lower thrust for decreased speed. There are four rotors in the drone; two of them move clockwise, while the rest two moves clockwise to keep the drone balanced.
The speed, balance, and directions are controlled via drone software which can be accessed through smartphones. So, whether you want drones in the security sector or any other, you must be well-versed with the working process.
3. Accelerometer
An accelerometer is one of the crucial components of the drone that helps to control the drone's speed, direction, and altitude. This feature holds great importance in ensuring the safe landing of the drones while preventing them from a crash. On the other hand, the speed is controlled manually through drone software.

So, when you do delivery by drone software, you will be the one controlling speed, etc., and that could only be possible with a well-crafted system in hand.
4. Camera
Finally, the last yet very crucial component of a successfully working drone software, i.e., a well-integrated camera. Well, most drone delivery software has an in-built camera that enables remote pilots to monitor the line of sight; other drones allow businesses to integrate imaging sensors of their choice as per the payload.
It isn't only limited to the drone system but is also essential for the drone software to have the best camera integration that allows businesses to navigate while flying drones.
This is how the drone delivery system works and helps businesses conduct delivery by drones hassle-free. Today, many top industries are using drones to lessen the workforce and ensure fast delivery.
Top Industries Using Drone Software for Improved Business Profit
Drone systems have been around for more than two decades, but in the past few days, there has been a tremendous hike in the delivery by drone, which has given rise to multiple drone software. Let's look at the major industries that are availing significant market benefits from drone software.
1. Drones in Agriculture
The agricultural industry is one of the biggest users of drones as the industry has been utilizing drone applications for multi-agriculture activities. From monitoring t/99o crop health to taking care of seeding and spraying, there are several uses of drones in agriculture. As per experts, commercial drone technology is one of the next big things in the agricultural sector, which must match the increasing food demand.
2. Drones in Construction
Another major sector benefitting from drone delivery systems is construction. The real-time inspection of drones in construction allows site owners to quickly survey sites and rectify mistakes on time. Also, the research states that the threat of accidents on construction sites monitored by drone systems has decreased to 91%.
Also, drone technology in the construction sector reduces labour time for surveying, offers accurate surveillance, improves inspection efficiency, and improves infrastructure. What else does a business owner need to keep the business running?
3. Drones in Real Estate
Among all industries, real estate is a highly competitive industry, making it difficult for business owners to drive sales and profit. To overcome these challenges, businesses have started using drones in real estate to enhance/improve their marketing. As drone delivery systems are equipped with high-quality cameras, it offers real estate businesses an opportunity to capture property photos and videos.
If you are a real estate owner planning to take your business to new heights, planning for drone software development could be advantageous for your business.

4. Drones in E-commerce
Besides businesses at a large-scale, small business owners are also leveraging drone software for performing different business activities. For instance, grocery or food delivery business owners are using drones in delivery of the products. None of us had thought of getting products delivered at the doorstep via drones. But, the invention of drone software systems has made it possible and hassle-free for businesses and customers.
Read Also: Benefits of Construction Management Software Development for Businesses
So, if you also run an e-commerce store, you can opt for drone software development and become part of the top industries using drones. An investment made once will help you reap the benefits for years to come.
5. Drones in Logistics
In the logistic sector, drone software systems can be used for both home and supply chain delivery. For instance, besides using drones for delivery, the logistics owners can also use drones for inventory management and streamline their work process. One of the major benefits that businesses are experiencing with drone software development is fast and cheap deliveries. It isn't only benefitting businesses but customers as well.
It is one of the reasons why top industries are using drones in today's time and investing in technological advancements.
6. Drones in Insurance/Finance
The insurance or finance sector was one of the first industries using drone technology, and in 2015, the FAA allowed multiple insurance companies to use drones for inspection. With recent technological advancements, drone delivery systems have now gained more popularity. The UAV systems gather a lot of crucial information that helps insurers assess property details.
Since drones can work much faster than humans, the insurance sector will reduce cycle times for claims. This further results in improved business profit within less time.
7. Drones in Oil & Gas 
Due to the increased usability of the value chain to drive operational efficiency, drones in oil and gas industry have become an integral part. From automating inspection to providing the right training, drone software is used to obtain real-time insights to enhance productivity. The recent advancements in oil & gas enable drones to deploy advanced settings & carry out predictive maintenance of complex infrastructure.
These are the top 7 industries that are leveraging the advantages of drones for delivery of products & services. So, if you also want to be one of those industries using drones, stay in touch with the top drone software development companies and get a well-crafted drone system in hand.
How Are Drone Delivery Systems Transforming Businesses?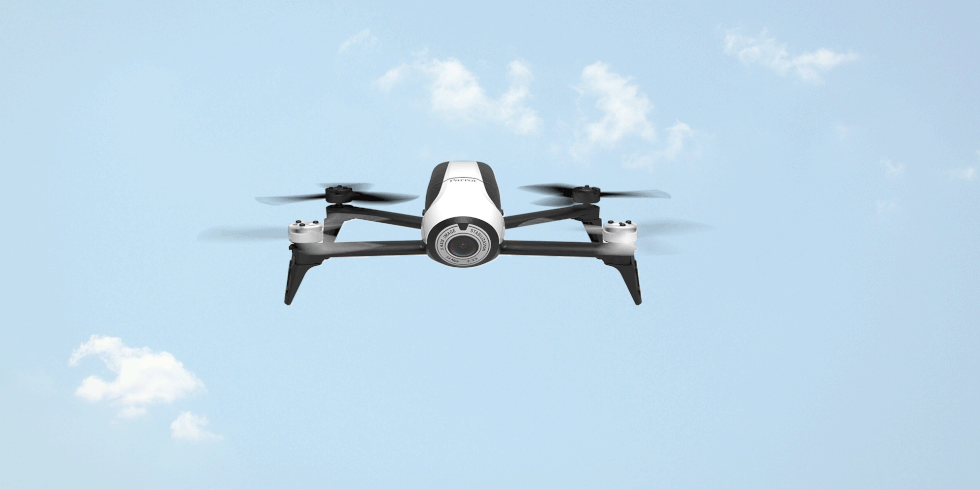 Drones are everywhere, and technology has already transformed multiple industries, as highlighted above. The drone offers a cost-effective and accessible way to take photos and videos, gather and analyze data, and observe inaccessible areas. Not only this, there's much more drone delivery systems do for businesses.
Enhance sustainability
Ensures business Safety
Promote equity
Provide infrastructure resilience
Support national security
Upgrade supply chain
Boost business growth and profit
Summing Up!
Without a doubt, it is clear that drone software development has a bright future. Companies like Facebook and Amazon have already incorporated drones in delivery to experience streamlined business performance and increased profit. If you are also planning to stay in the top industries using drones, get a professionally crafted drone delivery system in hand. The value that drones bring to businesses is going to increase with time and will open ample doors of opportunities for businesses.
So, it is high time to fasten your seatbelt and get ready to fly in the drone zone with perfect drone delivery software in hand.