When the Covid-19 pandemic broke out in 2020 everything changed for the food industry. Customers wanted to stay as far away from the risk of exposure as possible. Thus the increase in demand for online food delivery services because customers now can order food online and get it delivered to their homes with little to no contact with another human. It also gives an advantage for the Food Delivery App Development companies.
So, to stand out from the already big names, you will want to do some things differently to boost your credibility within the industry. To uplift your efforts here is a list of some crucial elements regarding hiring an on-demand app development company and web development.
The Business of On-Demand Food Delivery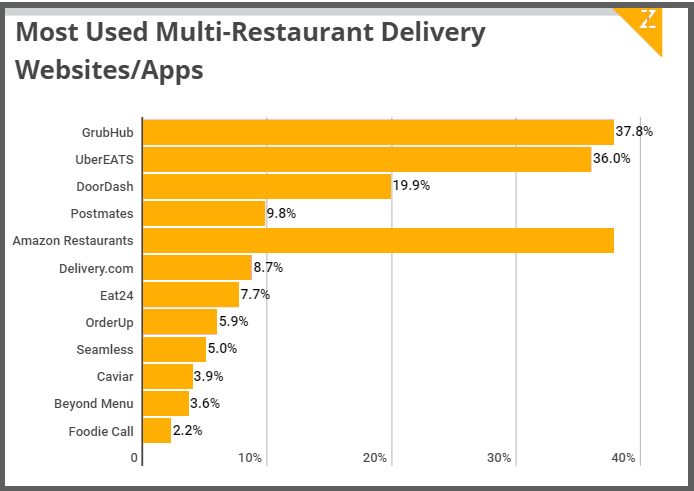 Imagine hanging out with your friends, watching your favorite team, and being able to enjoy your favorite game-time foods without ever having to leave the comfort of your home.
Food delivery has been around for a long time, but the industry is just starting to pick up more every day. This article includes statistics that back this point.
Most Important Features to Consider for the Development of Food Ordering And Delivery App
Since the food delivery app is such a rapidly growing business, many features are trending that you need to know to stay current with the times. The essential elements of this application help you develop an amazing app for your business.
Here are some questions to consider before looking for an on-demand app development company:
First things first, who is your target market?
Who will be using this application most?
How will your On-Demand Solutions work?
What users does your app help?
How will your application simplify their experience as a customer, delivery driver, restaurant, and/or administrative personnel?
The three main users will be:
The Customer
The Delivery Person
The Administrator
Knowing your target and ideal audiences includes details like their patterns (for ordering and eating), their taste (what foods they prefer), and their needs (contactless delivery, speedy delivery, mobile payment, etc.). No matter if your target user is a college student or a more accomplished figure, it is best to fit your features to the preferences of your ideal client and team member.
In one delivery platform, there are multiple applications to be created. The application for the customer who will order the foodservice, the app for the delivery personnel for pick up and delivery with ease, and an application for the administrative requirements to keep up with employees and profits.
Each application comes with specific key features based on who will be using it and what they are hoping to achieve from it. With an experienced, efficient, and professional food delivery app development company, you would have a better result.
Let us look at each one in detail:
The Customer's App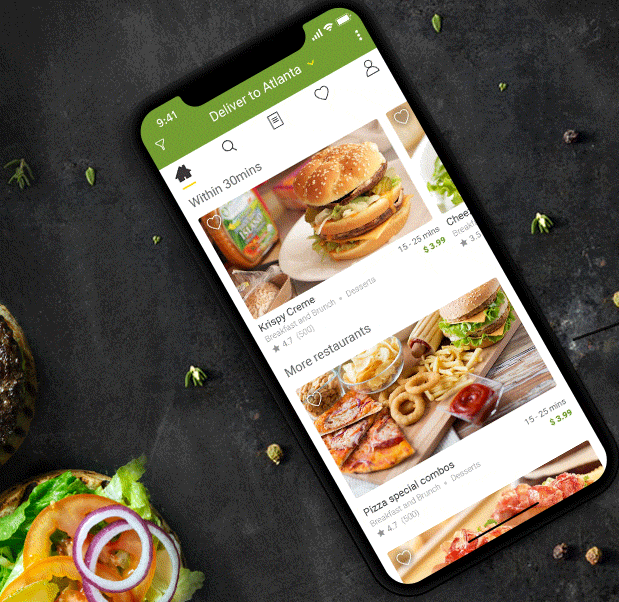 The customer is the money of this operation, without the customer you will not be able to deliver foods or make money with your foodservice application. Having this app simple and easy to use is a crucial element to keep the customer coming back over and over again.
Top 6 Challenges Faced by Food Delivery Business Apps and its Proven Solutions
The ideal app should flow seamlessly through these steps:
1. Registration and Profile Creation
All apps that deliver a good or service require basic information, customers are used to filling this out right away, and typically is the first official interaction between your customer and your program.
The less effort the customer has to put in the faster and easier it is. Allow quick and easy registration through their social media or email accounts. If possible opt-in for location access instead of having to manually put in their delivery address or connect to a payment product like Google and Apple Pay so your customer doesn't have to manually type in their card information.
The less effort the customer has to put in to complete this process the more likely they'll complete it. If it is too complicated, they will go to another application.
Keep in mind, the user can always change their profile and customize it however they please, the key is in this process to get their information as fast and painless as possible.

2. Food Search
The most used feature for the customer's side of the application is the ability to search for the food they are craving. When the buyer easily finds the food or restaurant they have the taste for, it results in fast order. The faster your customer orders the better.
With knowledge of the search patterns on your side, you can create a smart-list feature that suggests foods based on the habits of other customers in the same area.
Options for list organization include:
distance (to the delivery point or ordering location)
food preferences (fast-food, gourmet, bakery, etc.)
dietary requests (gluten-free, peanut-free, vegetarian, etc.)
price (low-to-high, $, $$, $$$, etc.)
cuisine (Chinese, Mexican, Italian, etc.)
organizing the food options into specific categories allows your customer to find what they are looking for faster. Understanding your customer's buying habits are important to optimize this tool.
3. Restaurant Profile
If a customer is venturing outside of their normal food comfort zone it is important to display the restaurant as a place your customer will want to eat from. This profile allows the customer to take a peek inside of the restaurant from the comfort of their mobile device.
Make sure the profile includes information your customer will be searching for like their address, dietary specializations, cuisine, and price. This will make it easier for the buyer to pick out features they are looking for on the list also.
4. Food in Cart and Order Scheduling
One of the most overlooked features is the "cart" this is where your customers can store items they are hungry for while they look for additional items as well. This is extremely important when multiple people are ordering at the same time because they can pay for everything at once rather than individually.
Another option customers have with this cart feature is to have the food scheduled to deliver at a certain date and time. This is great for offices, parties, or small get-togethers.
Pre-ordering food at an event like this will have everyone talking about how much fun they had and how hot and fresh the food was even if the guests ate 2 hours after the event started. This feature is becoming increasingly popular in the On-Demand Solutions for food delivery applications available to date. food ordering and delivery app features make it unique.
5. Easy Payments
For your application to be profitable you must be able to take payments and like your customer registration and ordering processes, the faster and easier, the more lucrative for you.
As mentioned earlier, team up with payment gateways your customer will likely use. Here the role of an experienced on-demand app development company comes in. There is a lot to choose from like Google and Apple Pay as mentioned, PayPal, Stripe, etc.
Read More:  Steps to Develop a Restaurant Finder App
6. Delivery Person's Information
Basic information like the deliverer's name and picture allows the customer to feel at ease with someone delivering their food. Customers feel they know who to expect with features like this and if something unexpected happens, your customer will be able to contact the driver with additional information as needed.
7. Tracking Orders and Delivery Progress
The ability to track orders whether your customer just placed them or after it left the restaurant gives transparency to your application. Customers feel at ease when they know their food is coming straight from the restaurant to their door. Therefore, it is required to have order tracking in your food delivery app. So, while hiring any Food Delivery app development team, you better take these on your list.
8. Order History
The availability of keeping a customer's order history on their profile allows them to revisit a food or restaurant they love if they can't remember where it was from or just for quick and easy ordering.
9.  Food Rating
Customers oftentimes like to review goods, foods, and services before purchasing them. This allows people just like them to give honest reviews of the experiences with businesses they're considering spending their money on.
How to Create a Food Delivery App Like Talabat in Dubai- Business model, Cost, and Features
10. Additional Features 
Adding additional features like push notifications to alert potential buyers when your app is offering promotions, discounts, or just to remind them that it's time to eat is a feature that will bring in more business effortlessly.
The Delivery App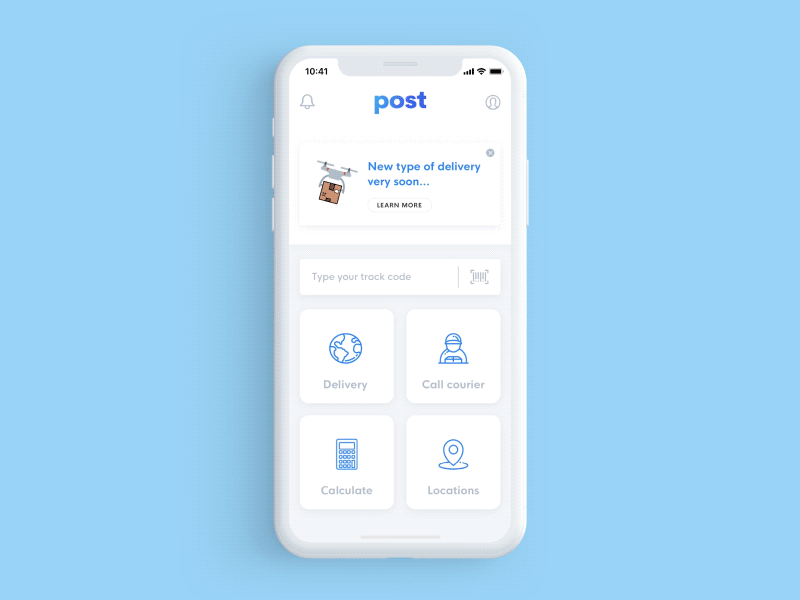 The delivery person is the one who will spend the most time on the application, they are the wheels of this machine, it would not work without them. While they work for you, make sure your app works for them by adhering to these key features. Here are the functions for On-Demand Solutions for food delivery:
1. Registration and Delivery Profile
Again, registration is the first step for the delivery personnel just as it is for your customers. From this process, the customer will be able to see the screen showing their personal deliverer's contact information.
2. Order Handling
Handling the order allows the driver to accept orders, see the customer's name and delivery information, and effectively pick up and drop off orders.
3. Driver Tracking System
Most Food Delivery App Development Company allows you to integrate tracking system into your mobile app. This GPS allows the customer to see where their order is on its way to them, but not only that it allows the delivery driver to accurately pick up and take the food to the correct location. It is essential for the success of an on-demand food delivery app.
4. Real-time Updates
Real-time updates about orders give visibility to the customer and driver alike, if something changes on either end the other will know immediately. Both will receive a push notification that keeps them in the know if there is an issue, payment is received, or if there is a change of plans within the delivery.
5. Payment Wallet 
The delivery persons are considered commission-based employees, the ability to take payments is an essential part of your business and a part of their job. This feature allows the payment to be made from the app as well as the restaurant. This is an easy tool the delivery person can utilize to see how much they make.
6. History of Deliveries
Just as the customer can order food from the same place, the delivery driver will be able to make notes of certain times they delivered to a particular place and customer. This allows their accuracy with customer satisfaction to increase and allows them to better understand their relationship with a customer.
The Administrative App
The administrative team is who does all the behind-the-scenes work. They set prices based on the negotiated amount with the restaurant so both you and the food providers benefit. They manage the orders in a timely and efficient manner keeping your services and credibility well organized with high customer satisfaction.
Without the administration team, the customers couldn't have their orders processed and delivered. They are like the oil keeping your machine running on a streamline.
Their necessary features are as follows:
1. Registration and Managing Profile
The process to register as an administrator will be like the other two applications.
Through this app, restaurants can register to be seen through your service. You will give them a platform for more customers, share their profile and menu items. They are also able to register special offers and receive orders through the administrative app
2. Order Assignment
This feature allows the restaurant to assign orders to the delivery driver.
3. Dashboard
The most important feature is the dashboard where they have the power to manage their restaurant. Here they will be able to view orders, delivery status, and payment which are vital in an efficiently running mobile-powered food business.
4. Content and Order Management
Restaurants need to be able to manage their information, this includes business name, address, working hours, menu, etc. This allows the customer to know everything is up to date and accurate.
Restaurants can handle orders with ease from the order to payment, to delivery with this feature.