Are you planning to build packers and movers apps for your business? Then keep reading this blog.
Changing your base to a new location is stressful and sometimes challenging, whether it is to a new home or office. You have to get used to new surroundings, and sometimes that can be tough. 
We don't have time to sit back and pack our things while relocating to a new house or business in this fast-paced world. Thus, the packers and movers industry is experiencing substantial growth worldwide. 
As the world's marketplace switches to digital, movers & packers app development companies are becoming increasingly essential. With an on-demand app development that is fully functional, customers will have access to safe, secure moving, proper handling of delicate items, and quick delivery. As a result, moving is often made more accessible with mobile phones.
However, in a market filled with so many applications, developing one that stands out and excites users can be highly challenging. Thus, in this blog, we will discuss the top 10 tips to build packers and movers apps that can assist you in standing out from competitors.  
So let's start the blog. 
What are Packers and Movers Apps? How Does it Work?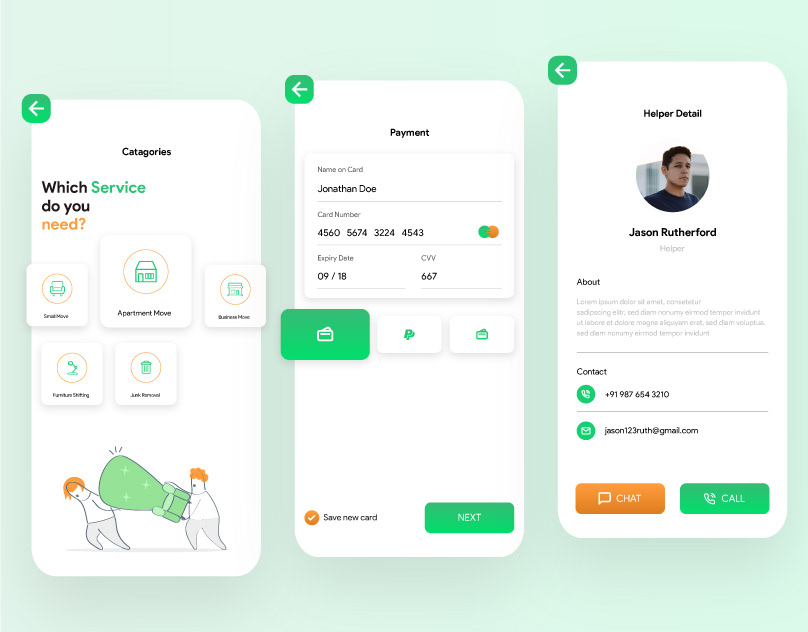 A packers and movers app is a mobile application that helps users to find and hire professional packing and moving services for their household or commercial relocation needs. 
These apps typically allow users to browse through a list of local packers and movers, compare prices and services offered, read reviews and ratings from previous customers and book their preferred service directly through the app. As a result, packers and movers will be outstanding ideas to start a business in Kuwait.
Some packers and movers apps may also offer additional features such as tracking the move's progress, providing insurance for the belongings being moved, and offering storage solutions. 
Market Stats of Packers and Movers App 
Here are the current market stats of the packers and movers industry that are essential. So let's have a look at them.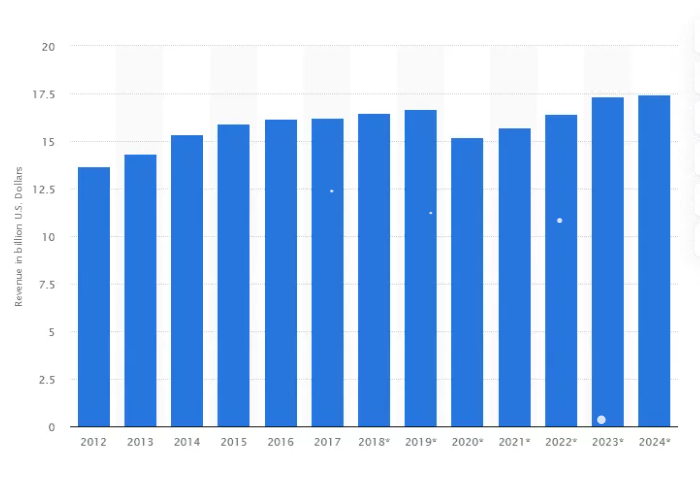 In 2022, about 18,500 companies in the US moving services market will offer relocation services to help consumers and corporations move their belongings around. Since 2019, more companies have been offering relocation services in the United States.

By 2024, it is anticipated that Texas's used office and household products moving industry will generate about 1.152,7 million US. dollars.

By 2027, the logistics software development Industry scale is expected to expand by 13.7 billion euros.
List of 5 Packers and Movers Apps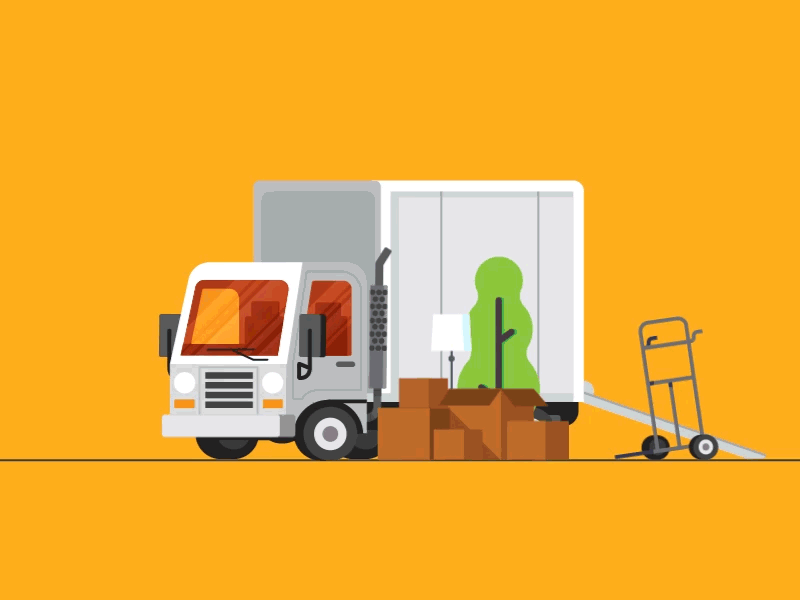 Here we have compiled a list of the top 5 packers and movers applications you must consider. To build an app like Sortly, hire dedicated developers. Now, let's have a look at them.

Top 10 Tips to Build Packers and Movers app
Here are the essential tips to build packers and movers apps for your business. You can take assistance from an iOS app development company to build this application. Now let's have a look at them.
1. Research the Market and Your Competition 
Before you build packers and movers apps, it's important to understand the current market for packers and movers services and what similar apps already exist. It will help you identify any gaps in the market that your app can fill and give you an idea of what features and functionality you should include in your app.
2. Define your Target Audience
Who will be using your app? Understanding your target audience will help you tailor the design, features, and overall user experience of your app to meet their specific needs. However, it will also give you an ideas to start a business in middle east.
3. Plan Out your App's Features and Functionality
Think about what features will be most important to your users and how you can differentiate your app from competitors. Some ideas might include booking and scheduling functionality, real-time tracking of shipments, cost estimates, and customer reviews or ratings.
4. Consider Using a Mobile App Development Platform
Several platforms can help you build packers and movers apps more quickly and easily without the need for extensive coding knowledge. These platforms often include pre-built templates and drag-and-drop design tools that make it easy to create a professional-looking app.


5. Make sure your App is User-Friendly
A vital aspect of any successful app is its ease of use. To ensure your app is user-friendly, you can take help from a hybrid app development company. Ensure your app is intuitive and straightforward to navigate, with clear buttons and labels and minimal steps required to complete tasks.
6. Focus on Security and Privacy
As a packers and movers app, you will likely be handling sensitive information such as addresses, contact details, and payment information. Make sure you have robust security measures in place to protect this data and ensure your users feel safe using your app.
7. Integrate with Relevant Third-Party Services
Depending on your target audience and the features you plan to offer, you may want to consider integrating with third-party services such as payment gateways or shipping carriers. It can help improve the functionality and convenience of your app for users.
8. Test your App Thoroughly
Before launching your app, make sure to test it extensively to ensure it's free of bugs and glitches. It could include testing on different devices and operating systems and soliciting feedback from a small group of beta testers.
9. Create a Marketing Plan
Once your app is developed, it's essential to have a plan in place to promote it and drive downloads. It could include social media marketing, paid advertising, and partnership with an android app development company or influencers.
10. Consider Offering Additional Services or Features as In-App Purchases
As your app grows in popularity, you may want to consider offering additional services or features as in-app purchases. It could be an excellent way to monetize your app and provide value to users who are willing to pay for enhanced functionality.       
Cost to Build Packers and Movers App 
The cost to build packers and movers apps is not fixed. On the contrary, it keeps fluctuating because of technology upgrades and some other factors. It would be the option to hire app developers in Dubai to build packers and movers apps for your business. Below are some of the factors that you must consider: 
Tech stack

App complexity

Location of the Development Team

App design and Type

App platform

Features and Functionalities 
Thus, if we calculate all the costs of building packers and movers apps considering all the above factors, it will cost you around $25000 to $36000 to develop a simple application version. However, if you plan to build a complex app version with advanced integrated features, it will cost you around $50000 and above.

Conclusion 
These are the top 10 essential tips to build packers and movers apps for your business. The world is progressing at a much rapid rate, and so are the wants of the users. To survive in today's competitive world, you must adopt a plan that will eventually assist you. 
If you are aiming to build packers and movers apps for your business, then it is worth hiring a mobile app development company that can strike an absolute balance between design and usability to deliver a successful app for business.

Frequently Asked Questions
1. How to Build Packers and Movers Apps? 
To build packers and movers app, you need to follow the steps that are mentioned below:
Create an outline 

Analyze the market 

Examine the app design and development program

Identify the essential features

Hire an experienced mobile app development company 

Testing and launching an app

Support and maintenance 
2. What are the Advantages of Packers and Movers Apps? 
Every application has its own advantages. Likewise, the packers and movers apps are also very advantageous for everyone. Below are some of the advantages to build packers and movers apps:
Better Customer Service

Better Customer Relationship

Multiple Online Payment Options

Perfect Order and Staff Management

Easy Order Assessment

Bigger Customer Reach
3. How long does it Take to Build Packers and Movers Apps? 
Simple packers and movers apps generally take around 336 hours to develop. However, some apps may also be built within 200 hours or less, depending on your app's complexity, size, features etc.
4. What are the Essential Features of Packers and Movers Apps?
The packers and movers app's features are similar to other moving applications. For instance, the basic you can include while developing the packers and movers application is –
Clock-in & Out

Project Scheduling

Push Notifications

Project Tracking

Reporting & Analytics

CRM integration

Marketing tool 

Loyalty program

Chatbot