Gone are the days when people remember only one or two lines and ask the song name with their friends or Google it. There was no such technology to recognize the song name from the lyrics in previous times. Thanks to the technological advancement that has given rise to an app like Shazam, one of the best music recognition apps. Now, people can easily search for any song in just a blink.
Shazam music finder app was launched in 2002 with 2580 services where a call lasts for up to 30 seconds, and the users receive the complete details of the song via SMS. The magic of Shazam started ruling everyone's mind, and as a result, businesses started searching for ways to develop an app like Shazam for android & iOS platforms.
So, if you are also planning for the same, this blog is beneficial for you as it will guide you to build a music identification app like Shazam. Without delaying further, let's know the process.
What Is Shazam App & How Does It Work?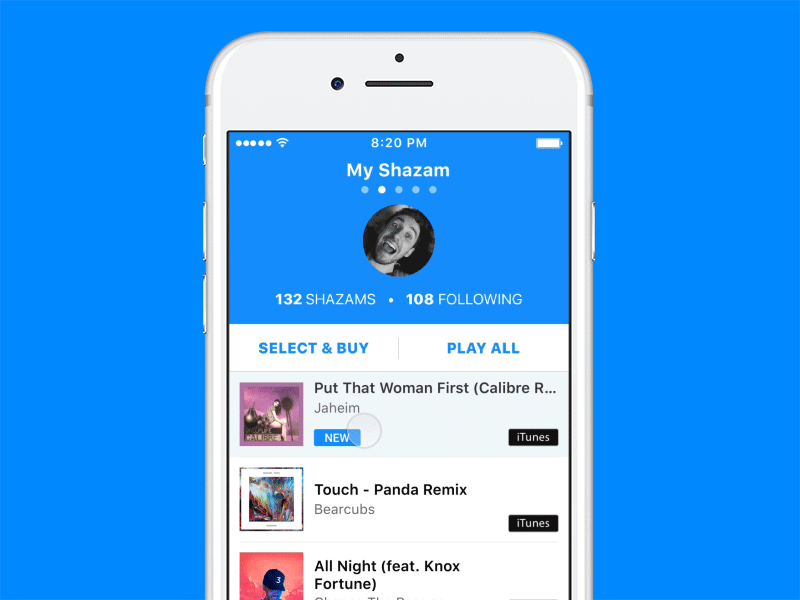 Shazam is one of the best music identification applications that help millions of users instantly identify songs, even in crowded places. The music application works at lightning speed and can easily recognize the song that users can't even think of. While using this app, users can discover artists and their tracks while buying the song directly from the app.
Shazam works on three music fundamentals, i.e., – Amplitude, time, & frequency. Each song contains an audio fingerprint based on a spectrogram which is further broken down into multiple bits. Apps like Shazam gather a sample of the audio played and compare it with millions of songs present.
Read More: 10 Successful Ideas for On-demand App Development
Now that you are wondering to build a music recognition app like Shazam, follow these steps.
5 Steps Process to Develop An App Like Shazam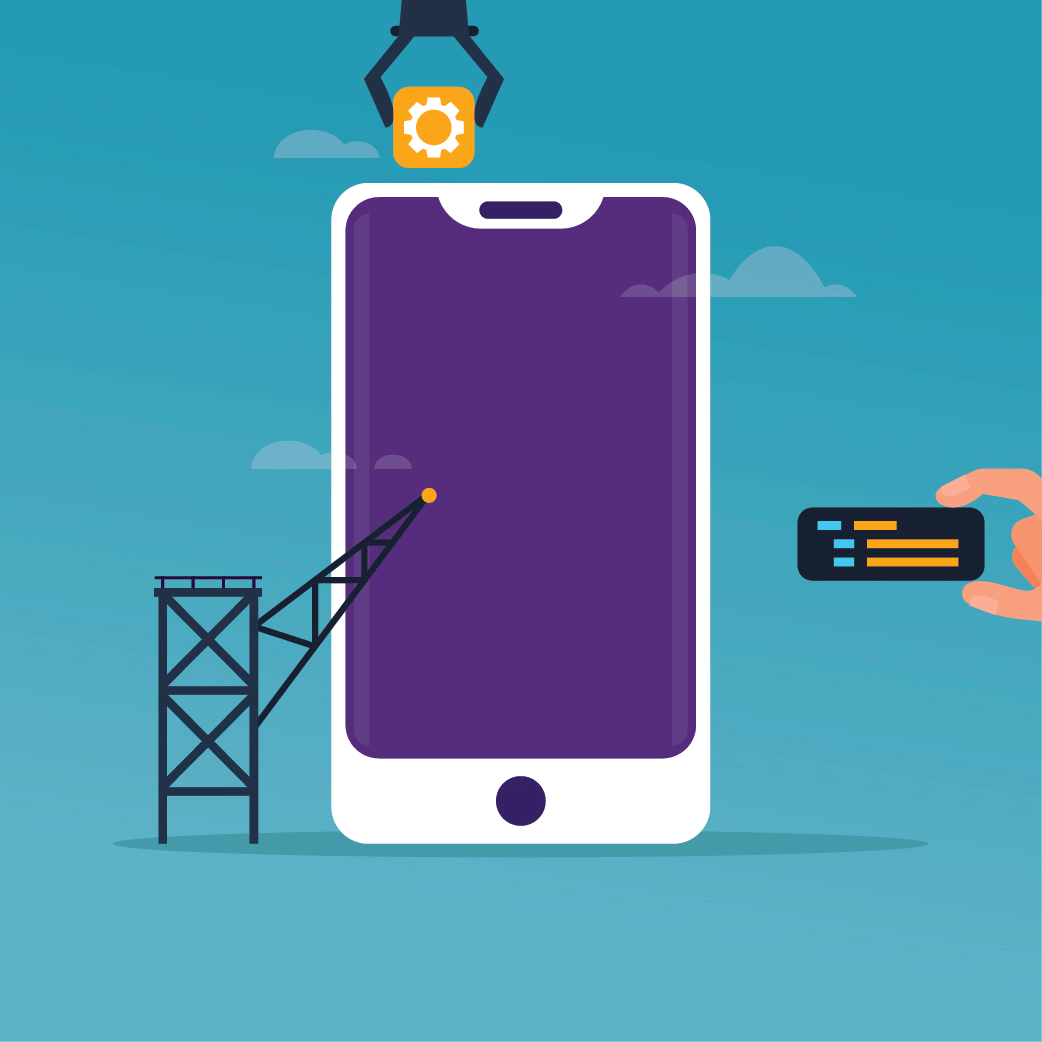 Do you want to develop an app like Shazam? Here is the step-by-step process to build a music identification app. There is a lot to consider while developing a mobile app, irrespective of its domain. So, let's explore the steps one by one.
Step 1 – Conduct In-depth Market Research
As the development market is becoming highly competitive with millions of mobile applications, it is imperative to conduct market research before developing apps like Shazam. This is the only practice to develop a successful mobile app. So, learn and research more about the music recognition app before developing it.
Step 2 – Create a Business Plan & Model
To create a successful app like Shazam online, you must have a robust business plan and model in hand. So, once you are done with the market research, start creating a business plan, including –
How to develop an app like Shazam?
What features to include in apps like Shazam?
What monetization strategies to follow for the Shazam-like app?
You can include these things in your mobile app development plan. Also, develop a business model that brings in high business profit and revenue. Basically, two things are counted in the business model of your music recognition app, i.e., Monetization strategy and marketing strategy.
Step 3 – Start Developing An App
Finally, when you have enough information, business plan, and business model, it is time to begin the mobile app development process. It is one of the most crucial steps of your entire development process. So, it is better to have an experienced in-house team of developers or hire dedicated app developers from a reputed organization.
Step 4 – Test & Maintain Your Application
Careful testing and maintenance are the keys to a mobile app development success. It doesn't matter whether you are developing apps like Shazam for Android or iOS; testing is crucial to launch an error-free application and keep it running for years to come. So, it is advisable to hire professional QA engineers to test your mobile app so that your app's user experience and efficiency will increase with time.

Step 5 – Launch Your Song Finder App Like Shazam
Finally, it is time to launch your song finder application. Once you complete all the steps mentioned above, launch your application on Google Play Store or App Store. After that, you can launch some marketing campaigns on all the social media platforms and let your Shazam like music recognition app gain more visibility and profit in the coming time.
Developing a successful and unique music finder app like Shazam isn't everyone's cup of tea. But, while following the steps mentioned above, businesses can definitely develop amazing apps like Shazam for iOS, Android, and more.
Read More: How to Build A Meditation App Like Calm Or Headspace?
Essential Features to Create App Like Shazam
Simply knowing the steps to develop apps like Shazam doesn't make sense until you include the right features in your application. Song recognition isn't the only feature that your mobile app should contain; there are other features too. Want to know what are they? Let's go.
1. Search Visualization
Enable users to easily search music while adding visual aspects like an animated music loading icon to keep them stick to your Shazam-like app for lifelong. Every single element you include in your mobile app will add more worth to it and, in turn, increase user engagement and bring in better business profit. You can also add a voice recognition circle to indicate to the users about the processing.
2. Personal Account
Although it is not a mandatory feature, including it in your music recognition app will help users from losing the music they have looked up to. All the searches performed on the application will get saved to their account and can be accessed from anywhere. Like any other mobile application, your app will also contain a sharing feature that helps promote your song finder application and attract new users.
3. Social Integrations
Making your application socially active is crucial in this highly modern and socialized world. You can do so by showcasing the news feed, such as – popular songs, most searched songs, trending songs, music industry news, etc. You can incorporate some social integrations when you build a music identification app.
4. Recent Searches Map
Another great feature of a Shazam like music finder app is a map showing recent song searches. Incorporating this feature will guide users through an interactive map and allow them to listen to the songs that people are listening to at the moment. Overall, the most recent activities can be accessed through this feature, and you will be able to gain more visibility and profit like the Shazam music recognition app.
5. Song Description
Some users only love listening to music, while others prefer to get a detailed description of what they listen to. This is where such a feature comes in handy. Apps like Shazam provide a complete description of the songs. Users accessing such an application get access to – Song lyrics, artist, title, album, release date, label, number of times the song is searched, and more.
Overall, users can get access to the complete details of the song they listen to and get suggestions of the relevant songs.

6. Visual Recognition
The Shazam application has a visual recognition feature that allows the users to scan print ads and QR codes to access the AR content. So, including a visual recognition feature while you build a music finder app like Shazam would be an added benefit. You can incorporate functions that allow users to search for things they saw in movies to go beyond advertising.
This feature will add more worth to your mobile application while making it stand out from the crowd. So, don't neglect this amazing feature.
Businesses should incorporate some must-have features while developing music recognition apps like Shazam. Also, knowing the cost to develop a music finder app would be of great help to you.
Read More : How Much Does It Cost to Maintain an App in 2022?
How Much Does Music Identification App Like Shazam Costs?
There is no such fixed cost to develop music identification apps like Shazam. On average, a single platform software like Shazam would cost around $110,000 to $205,000. Still, multiple factors affect the mobile app development cost to a great extent. Developing a mobile app is definitely a long process that requires time and money.
| | | |
| --- | --- | --- |
| Cost | iOS App | Android App |
| Backend | $20,000 | $25,000 |
| Development | $70,000 | $145,000 |
| UX/UI | $10,000 | $20,000 |
| Web/desktop | $5,000 | $5,000 |
| QA/PM | $5,000 | $10,000 |
| Total Development Cost | $110,000 | $205,000 |
This is an overview of the cost to develop a Shazam-like app for different platforms.
Some of the Basic Factors Affecting the Cost to Develop App Like Shazam –
Features
Functionalities
Tech stack
App complexity
Time & efforts
Location
Development platform
UX/UI
Every factor mentioned above adds cost to the music finder app development process. The more advanced features you will include in the application, the higher will be the cost.
Read More: How Much Does it Cost to Hire an App Developer in 2022?
Conclusion!
Developing a music recognition app like Shazam isn't as challenging as it seems. With the right features and development process in hand, you can build a successful app like Shazam. Now, all you need is, to avail on-demand app development assistance from the professionals, and they will develop a unique app like Shazam online.
As we all understand, the success of any app depends on the combination of efficient development and proper planning. To accomplish this, you must hire dedicated app developers who are experienced enough to create a music finder app for you.