Like app development, mobile app maintenance is a very crucial process that businesses shouldn't overlook at any cost. Experts always suggest setting a separate mobile app maintenance cost budget. None of the mobile apps is developed 100% error-free and will definitely require maintenance and upgradation with time. This is where the high demand for mobile app maintenance comes into the picture.
As a result, most businesses keep on wondering, 'How much does it cost to maintain an app?' If you are also one of them, this blog is for you. It will guide you to the complete analysis of mobile app maintenance costs. So, let's get started.
Why Is Mobile App Maintenance Crucial?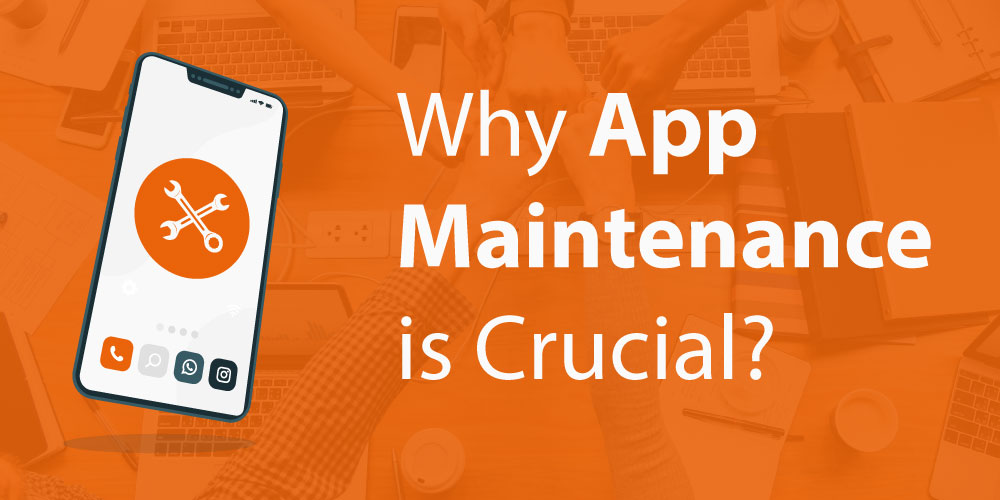 Despite dynamic app development, it seems that only a few businesses understand the importance of investing in mobile app maintenance. Most of them do not even know the repercussions of neglecting mobile app maintenance after mobile app development. So, to make businesses aware of the importance of mobile app maintenance, we have mentioned a few perks below. Proper app maintenance helps to –
Prevent security breaches and hacking
Avoid app rebuilding
Reduce technical debt
Save time on post-development
Prevent breakdown
Improve app performance & speed
These are some of the advantages and major reasons behind focusing on mobile app maintenance. However, different types of mobile app maintenance have different cost criteria. So, let's take a look at mobile app maintenance costs for different models.
What Are the Different Types of Mobile App Maintenance?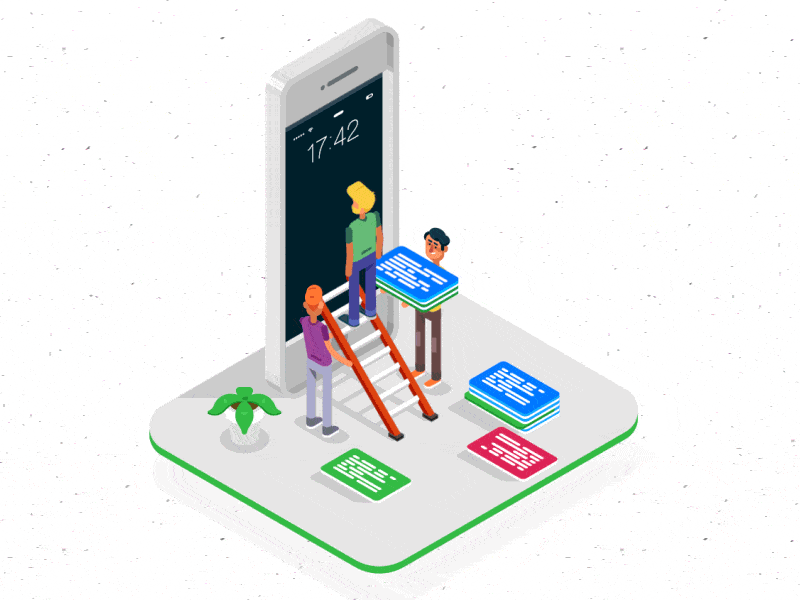 Before finalizing app maintenance costs, it is essential to become aware of different types of maintenance. There are basically four different types of maintenance that ensure that the app is safe and error-free.
1. Preventive App Maintenance
This type of maintenance ensures the proper maintenance of an application in real-time via active monitoring. Preventive maintenance includes –
App Infrastructure monitoring
Continuous app monitoring to ensure security & performance
Automated testing of a system
Read More : How Much Does it Cost to Develop a Mobile App?
2. Corrective App Maintenance
This type of maintenance can be used throughout the mobile app development lifecycle. Corrective maintenance is basically performed when your product's error affects the user's experience. Also, corrective maintenance includes –
Extensive app testing for problem fixing and verification
Analysis of reported anomalies
Essential changes for error fixing
3. Adaptive Maintenance
This maintenance is required to make in-app changes and adjustments to the changing system and environment. Adaptive maintenance includes –
Software upgradation adhering license limits
Modifications for constant compatibility with new versions
Product improvement to interface with new hardware & software
4. Perfective Maintenance
This maintenance is majorly performed to improve the usability and functionality of the software. Perfective maintenance includes –
Adding new features to the application
Improving existing functions in an app
Developing functionalities to meet user's expectations
The cost to manage an app differs depending on the type of maintenance model you choose. So, conduct extensive research to know the changes, upgradation, and maintenance required for your mobile app, and then proceed further. Besides this, there are other factors too, that affect the mobile app maintenance cost to a great extent.

How Much Does It Cost to Maintain an App?
While planning a mobile app maintenance cost guide, you will have to consider several factors, such as –
Push notifications
Payment gateways
Servers
Monitoring
App Licensing
Feature addition
Third-party integrations
The list isn't limited as it keeps on changing from one app to the other and on its operating system. On average, you will have to spend around $250 to $500 monthly to keep the app functioning. Initially, you will have to spend around 50% of the total app development cost, and then the price keeps on decreasing with time.
For instance, if your mobile app costs $200,000, you will have to spend a minimum amount of $40,000 per year on its maintenance.
Read More: 20 Trending On-demand Mobile App Development Solutions That Rule In 2022
| | |
| --- | --- |
| Expense Head | App Maintenance Cost ($) Per Month |
| Servers | $30-$70 per month |
| Push Notifications | $20 |
| Payment Gateways | Up to $160 or more |
| Emergency Maintenance | Depends on App's Emergency |
| App Stores Developer Fee | $30 at Google Play, $100 at Apple App |
Besides this, the other major factors affecting mobile app maintenance costs are discussed below – 
Major Factors Affecting the Cost to Manage an App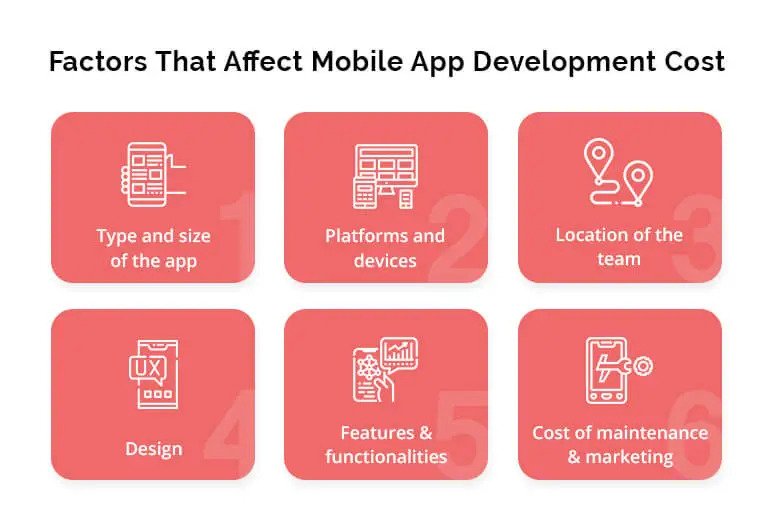 1. Analytics
Most businesses think that their job is done right after mobile app development, but this isn't true. Mobile app errors, bugs, and other glitches need to be analyzed and monitored to improve their performance and speed. This procedure comes into mobile app maintenance planning, where businesses keep an eye on users' expectations and preferences to improve decision-making.
The entire monitoring process involves a cost in time as you need to use multiple tools to accomplish your business needs.
2. Hosting
The second most crucial factor affecting mobile app maintenance costs is app hosting. So, first of all, you need to consider the type of server you require and then calculate the app hosting costs associated with it. A mobile app hosting cost ranges between $80 to $350 per month, directly dependent on factors like a content, projected growth, and active users.
Nowadays, ample mobile app hosting options are available. You just have to pick the best suitable option as per your project needs and start the app maintenance process.
3. Bug Fixing & Updates
Timely app updates help resolve the bugs and enhance the user experience to a great extent. Every mobile app development process requires upgradation with time, and your business app is no exception. So, keep track of your app's performance, fix the bugs, and update it timely.

The entire process will take up to 1-2 weeks, depending on the type of mobile app, and will cost around $1,000-$2,000. The cost to manage an app will solely depend on the app's size and functionality change.
4. Third-Party Integrations
While developing a mobile app, businesses can choose a licensed technology at a certain cost. So, everything that is included in your mobile app development will come at a cost, and third-party integrations are one of them. So, do not forget to consider this major factor while deciding the budget for mobile app maintenance.
5. Customer Support
As per the app development company in Dubai professionals, an application is useless if the customers aren't satisfied with it. In the end, every business aims to increase its customer base and generate more profit & revenue. So, consider investing in customer support. Undoubtedly, it is ongoing going but will surely benefit you in the long term.
6. Marketing
App marketing is a huge asset to help mobile applications reach millions of new users in the market. Agree or not? So, along with focusing on other factors while maintaining an app, invest some amount in the app marketing as well. It will push your application's reach and, in turn, bring you the desired business profit.

7. App Security
Finally, the last yet very crucial factor affecting app development cost, i.e., the application's security. Of course, every business wants to develop a highly safe and secure mobile application, but not everyone successfully maintains its security. Lack of app maintenance is the reason behind it.
So, it is advisable to focus on the app's security. It will not help you keep your app safe but win the trust of thousands of users.
The more features a mobile includes, the higher its app development cost will be. So, the cost of maintaining a mobile app is dependent on multiple factors, as highlighted above.
So, whenever you plan your business app maintenance, do not forget to consider these factors. But, simply knowing the factors will not save you bucks until you know the right tips to reduce mobile app maintenance costs.
Read More: How to Start a Web Development Company in UAE?
Best Ways to Reduce Mobile App Maintenance Cost
The following is the list of some useful tips to cut down the app maintenance cost. 
Focus On Developing An MVP
MVP or Minimum Viable Product app refers to an application with basic features and functionalities. So, first, develop a basic MVP for your app and test it with the basic features. After that, think of adding some advanced features to your app as per the requirement.
Pick the Right Development Platform
The development platform you choose for your app will impact its cost significantly. Generally, there are two different types of app development platforms available, i.e., native and hybrid apps. For instance, if you need a platform-specific app, go for native app development.
On the other hand, for cross-platform applications, go for hybrid app development. This decision will impact both mobile app development and mobile app maintenance costs.
Hire Dedicated Developers
Besides planning and strategizing, the mobile app developers you choose for your project play a huge role in deciding your project's budget. So, conduct enough research and hire dedicated developers who possess years of experience in developing and maintaining an app. It will also help you reduce the cost to a great extent while keeping everything on track.
Conclusion!
Focusing on your mobile application's functionalities after mobile app development is a must to increase its speed, performance, and worth in the market. So, while working on how much does it cost to maintain an app? ensure to consider the aforementioned factors. It will help you maintain mobile app development cost on track and results in better app success.