After the digital revolution, mobile apps have completely changed the way people used to conduct business. Now, new on-demand app ideas are making the genre more popular. As per stats, on-demand mobile app development will produce around $935 billion in 2023, which is 2x the increased value generated in 2019. These figures clearly indicate the rising demand and importance of mobile applications in today's time.
However, coming up with a unique app development idea in this competitive world is not a cakewalk. It requires immense time and effort to craft top-notch mobile apps that grab the users' attention at first glance.
So, to help small-scale startups and entrepreneurs come up with brilliant & successful app ideas, here is the blog. It sheds light on everything about on-demand app development and the list of brilliant app development ideas for all-scale businesses.
Why Is On-demand App Development Becoming Popular?
With the introduction of modern tools and technologies, new mobile app development ideas are taking place. As per the research conducted by mobile app developers, the on-demand economy is attracting more than 22.4 million consumers worldwide every year. The on-demand app development services cater to customers' needs either directly or indirectly, and the demand is growing at lightning speed.
Now, the question arises – What is the main idea behind on-demand mobile applications? Why are on-demand apps becoming popular? Well, such mobile applications allow startups and entrepreneurs to step into the business world, and in turn, the customers can experience the best services at their comfort. Due to the unique features and convenience, on-demand applications have become the foremost choice for both businesses and users.
The following is a quick review of the reasons behind on-demand app development popularity.
On-demand mobile apps encourage users to remain engaged and stick to the services for long.
No massive budget is required by businesses to increase their brand presence and popularity among millions of users.
Mobile applications drive a significant amount of traffic which is beneficial for startups' success.
Both cross-platform and native frameworks can be utilized to craft a successful app.
The business conversion rate will increase 2x times faster than that of offline businesses.
On-demand applications support both B2B and B2C business strategies. So, the business domain doesn't matter while developing on-demand apps.
Small-scale startups that are looking forward to increasing their brand visibility can easily achieve it with the help of an application.

So, these are some of the key reasons that signify the importance of on-demand mobile applications for businesses in 2022 or in the future. Now that the advantages are revealed, let's get back to the list of successful on-demand app ideas.
List of Successful On-demand App Ideas for Businesses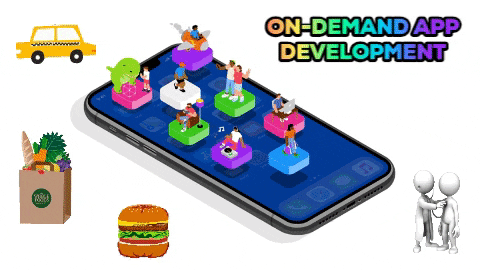 The following is the list of successful on-demand applications that are easier to invest in and also bring in the desired worth of the money spent. Let's have a look at the ideas one by one.
1. Food Delivery & Restaurant Finder App
Nowadays, people are so busy with their day-to-day activities that they do not get enough time to step out and wait for their turn to enjoy a delicious meal. This is where the on-demand food delivery app development and restaurant ordering app development comes as handy option. This is one of the popular on-demand app development ideas that will definitely earn you more success and profit.
2. Liquor & Alcohol Delivery App
With the increased usage of alcohol consumption in parties and events, more individuals look forward to getting liquor delivered to their doorstep. All this can only be possible with an alcohol delivery app development that serves different types of drinks and beverages. So, by developing a user-friendly liquor app, businesses can control the liquor stock, track deliveries, manage prices, and resolve customers' queries in just a few taps. At the same time, customers can also get their preferred alcohol and that too, at exclusive offers and discounts.
3. Pharmacy Apps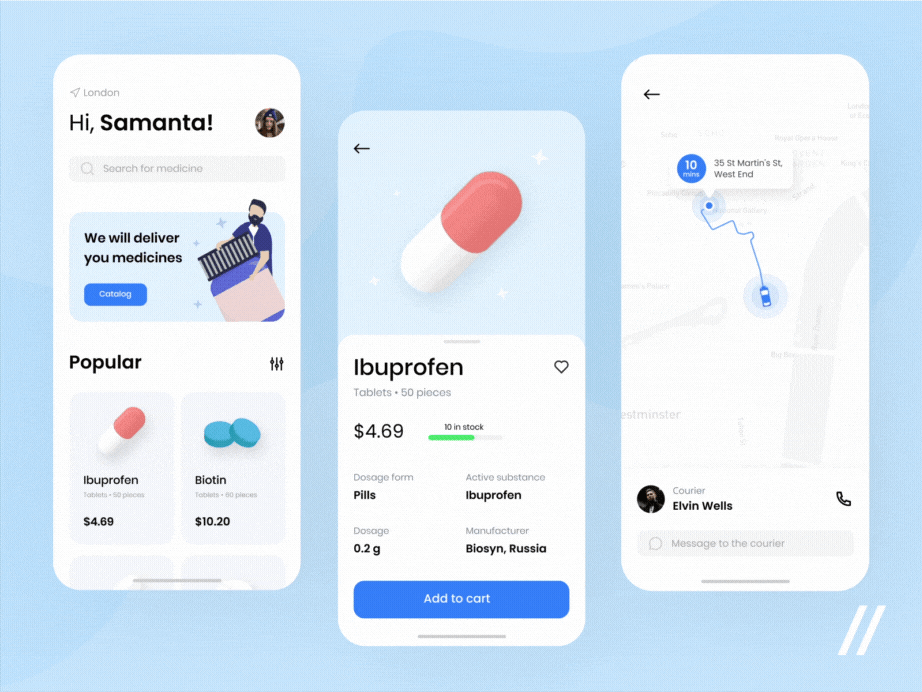 In the past 2 years, the pandemic situation has taught me the importance of being healthy. Not only this but the demand for pharmacy applications has also been increased to a great extent. In previous times, when people get ill, they either have to wait long hours in the hospital or take medicine themselves.
To resolve this problem and to serve assistance to the patients, pharmacy applications come as a handy option. Now, patients can easily book their appointment online with just a tap and get professional assistance from the comfort of their homes.
So, what could be better than expanding your healthcare business with the help of a pharmacy or on-demand doctor app ? Nothing! Just go for it.
4. Uber-Like Taxi Apps
Like any other application is available on-demand, an online taxi booking app is also gaining popularity. In a short time, the transport and logistics industry got a new direction by introducing popular taxi booking apps like Uber. So, if you are new to the business world or planning to start a business on a small scale, stepping into an on-demand taxi booking app is a great idea.
Simply search for the best mobile app development company in UAE, share your business requirements, and get an Uber-like taxi booking app in hand.
5. Live Video Streaming App
As we live in a modern world where everyone prefers to be a content curator, developing a live video streaming app like Netflix is a great idea. Such applications allow content creators to record and publish creative videos in real-time. However, as there are multiple applications available in the market, you need to come up with a unique feature for your live video streaming app. This is one of the amazing on-demand app ideas to start a business in 2022 and beyond.
6. Online Dating App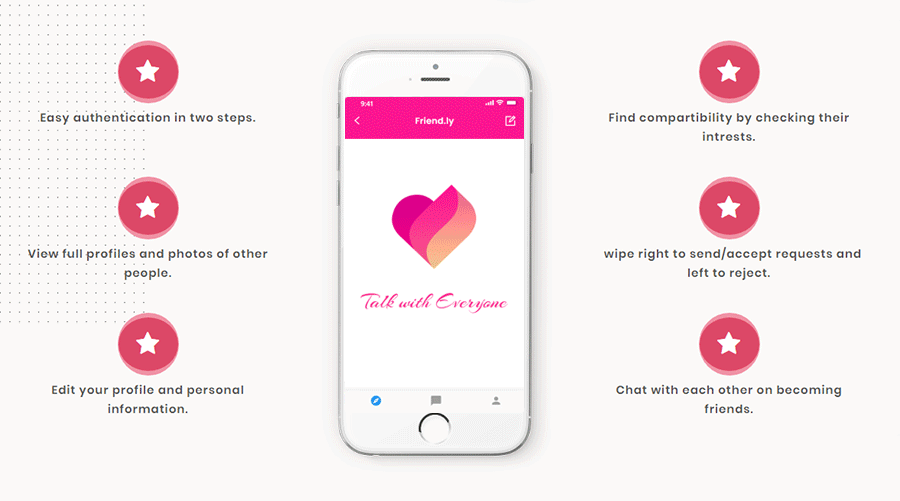 The way people used to date each other in previous times and nowadays is completely different. Especially in the previous two years, the pandemic has changed the situation as people were restricted from moving out of their homes. From that time, the trend for virtual dating came into the picture, and as a result, online dating apps became a go-to option for youngsters. Such applications allow users to look for a suitable match within their preferred location.
7. Fuel Delivery App
Like other online services, fuel is available on-demand too. So, if you already have a fuel business and planning to increase your sales and profit in less time, developing a fuel delivery app development might be a good choice. The app will help you earn more and assist the users in getting fuel on demand and at the right price.
8. On-demand eCommerce App
As we know, today's generation solely relies on mobile applications for their day-to-day activities, and grocery is no different. Now, people expect to get household things delivered to their doorstep in just a tap. This has increased the popularity of on-demand eCommerce App Development in this fast-paced world. So, it is a golden opportunity even for small store owners to develop a strong web presence via grocery app. There is nothing better than increased grocery sales by not even making much effort. Isn't it? So, what are you waiting for? Get an on-demand grocery app developed now.
9. Custom-Decoration App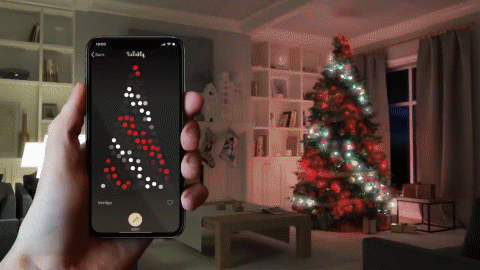 People love to celebrate even a small victory with enjoyment and fun in today's modernized era. Whether it is a birthday party, wedding ceremony, or any other event, the custom-decoration app is gaining immense popularity. Having a well-structured and result-oriented app developed is pretty useful for both the users and businesses. By signing into such applications, customers can order decoration material on demand and can also ask for customized decoration services in just a few clicks. The application works similar to event planning and helps even a small-scale business earn huge business profit.
10. Home Services App
Finally, the last yet one of the most popular business ideas is developing a home maintenance app or home services app. As per research, more than 80% of the parents are working professionals and do not get enough time for home maintenance. The demand for the home services app comes out as a great investment option for Startups and entrepreneurs. From plumbing fixing household items to maintaining them, customers can experience home maintenance services at their doorstep.

Ready to Develop An On-demand App for Your Business?
This modernized world is all about on-demand services in a go. While today's people do not have the patience to get things done, on-demand mobile app development has completely resolved all the problems in just a snap of fingers. This opportunity hasn't only resolved the customers' problem but also benefited businesses in the long term.
Now, even a small-scale business or startup can earn huge profits and brand presence in a hassle-free manner. All thanks to the recent advancements that have made things possible.
From the list mentioned above, now you have a bucket of opportunities to start a brand new business that earns you more success and profit in the coming time. So, what are you waiting for? Pick the best suitable on-demand mobile app development idea, hire dedicated mobile app developers, and get a successful app in hand. We hope you find the blog useful!