With the technological advancements, restaurant delivery services are surging at a fast pace. The pandemic crisis has managed to grow the demand for online food delivery services 2x times faster.
The rising popularity of multiple restaurant delivery options has seen the creation of entirely new types of food businesses.
One of them is 'Ghost Kitchen.' Well, it is not as scary as it sounds. Ghost kitchen business models greatly revolutionize the food industry. It offers businesses owners a great opportunity to grow by spending minimum cloud kitchen costs.
As per research, ghost kitchen, also known as cloud kitchens will account for 21% of the US $66 billion US restaurant industry.
In the past two years, ghost kitchens have become the defining trend of the restaurant industry. As a result, there are 100,000 virtual restaurants in the US alone.

Experts predict that the ghost kitchen business model will turn the revenue into a US $1trillion industry in the coming few years. While the concept of cloud kitchens is gaining immense popularity, many people are still unaware of the term.
So, to help everyone understand 'What is ghost kitchen?' 'How much does a ghost kitchen cost?' 'What are the different types of ghost kitchens?' and more, we have prepared this guide. Let's understand everything one by one.
What Are Ghost Kitchens?
Ghost kitchens, also known as cloud kitchens or dark kitchens, are a type of commercial kitchens majorly optimized for online food delivery services. Each cloud kitchen is located in an area with a high demand for food delivery.
The kitchen has no storefront staff, and the chef prepares the dishes to fulfill online food delivery orders. Also, the cloud kitchen cost is less than setting up an entire restaurant business.
Besides offering private commercial kitchen space, cloud kitchen offers software for accurate data tracking, onsite team fulfillment, and facility management.
Overall, the ghost kitchen business model comes up with fulfillment and logistics services so that restaurants can focus on cooking. Virtual restaurants simply focus on preparing delicious meals, and the ghost kitchen takes care of the rest.
So, if you are an entrepreneur or in a restaurant business, ghost kitchen can help you step into the online food delivery business. This market is growing rapidly and is expected to reach around $490 billion by 2025. What could be more beneficial than becoming a part of the ever-going business trend?
Read More: Complete Guide To Start A Food Delivery Business In Dubai
How Does Ghost Kitchen Works?
Ghost kitchen prepares meals whenever a consumer orders food in a commercial kitchen with no dining area. Undoubtedly, setting up a delivery service is quite costly; most cloud kitchens use third-party delivery services.
Since restaurants can't solely rely on walk-in customers, cloud kitchens implement social media strategies to mark a strong presence and invest in some state-of-the-art digital marketing tactics.
To start a ghost kitchen, you can rent out the space to prepare food orders. Once you set up a commercial kitchen, business owners can launch their restaurant brand across multiple delivery apps.
After that, restaurants can accept online orders and prepare them in their delivery-only kitchen spaces. So, this is how the concept of the ghost kitchen business model works in real-time.
Setting up a cloud kitchen cost is not that high, but it can offer you amazing business benefits and returns in the coming time.
Why Are Ghost Kitchens Becoming Popular?
During the pandemic time (COVID-19), when there was a strict lockdown, all businesses, including restaurant and food delivery businesses, faced huge financial losses.
With fewer delivery volumes and a lack of patrons dining indoors, many restaurants got shut down or went into tremendous loss.
This is where the introduction of cloud kitchen came into the picture. With the ghost kitchen business model, people don't have to worry about the foot traffic and allow the business owners to earn a huge profit than ever before.
The crisis in 2019 left most of the restaurant owners rethinking a different business plan. At that time, the concept of ghost kitchen offered a new path to entrepreneurs, chefs, and small restaurant owners to continue their work without being worried about less foot traffic or financial loss.
From that time, the term ghost kitchen became hype and is still gaining popularity every passing day. The unimaginable results and profit have left most business owners wondering, "How much does a ghost kitchen cost?" as many of them have already stepped into this line, and the remaining ones are planning for the same.
Nowadays, there are different types of cloud kitchens available, and each of them serves a different purpose, as highlighted in the following section.
What Are the Different Types Of Ghost Kitchen?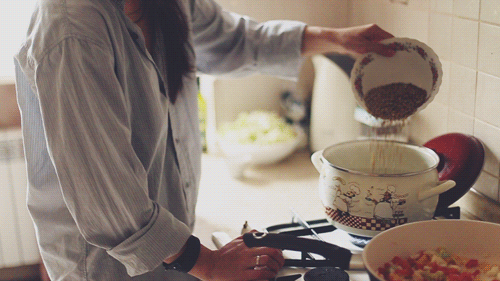 Ghost kitchen comes in multiple shapes and sizes, while some spaces are shared, and others are used by the restaurant brand. The different types of ghost kitchens are – 
1. Commercial Kitchen
Commercial kitchens are the best suited for large online orders where you need plenty of kitchen space to fulfill them. A commercial kitchen offers a private cooking space to businesses. So, there's no need to rent out specific time slots or worry about sharing your kitchen space with any other restaurant business.
2. Kitchen Pods
Compared to other cloud kitchens, kitchen pods are easy to transport from one location to the other, such as parking lots and behind restaurants. This type of ghost kitchen comes in the form of shipping containers which can be used as a flexible kitchen space. Furthermore, one of the added advantages of kitchen pods is that you can cook anywhere and reach customers on the ground.
3. Commissary Kitchens
Commissary kitchens provide a dedicated space for kitchen owners to prepare the food and distribute it to different locations. Overall, restaurants get a shared kitchen space on rent based on their restaurant schedule. So, whenever business owners need space to prepare online orders, they can get the desired commissary kitchen space by paying less cloud kitchen cost.

4. Incubator Kitchen
These types of cloud kitchens are also known as pop-up kitchens. They are temporary kitchens attached to brick-and-mortar restaurants within a food truck.
Incubator kitchens are specifically designed to prepare incoming delivery orders. The concept of this ghost kitchen business model is divide and conquer, which means the workload can be shifted to the incubator kitchen instead of tackling all orders in one place. This reduces inefficiencies and helps streamline food delivery orders.
These are some of the different types of ghost kitchens that differ in terms of spaces, roles, and work processes. Each model comes with its own set of benefits for business owners and helps businesses grow in one way or the other.
Read More: On-Demand Food Ordering and Delivering App Key Features
How Can Businesses Benefit From Ghost Kitchen?

Cloud kitchens provide greater work flexibility and efficiency that traditional brick-and-mortar kitchens do not. Even though the concept of ghost kitchens is brand new, many business owners are realizing its benefits and switching to this line. Here's a list of a few major benefits that businesses can experience with the cloud kitchen business model.
1. Lower Overhead Cost
One of the greatest benefits of ghost kitchens for businesses in UAE and other areas is cost reduction. For most restaurant owners, the significant overhead cost of opening a storefront is prohibitive.
So, cloud kitchens enable business owners to save money on rent by relocating to lower-cost industrial areas. As no one will be going to access your ghost kitchen, there is no need for pricey decor or lighting. This low-cost technique allows restaurant owners to invest their valuable money into other business areas, allowing them to develop and earn faster.
2. Maximize Workflows
The cloud kitchen business model allows restaurant owners to focus on their business core objectives. Using the same model to cater to both in-person and online orders leaves restaurant owners exhausted, which is resolved after the innovation of ghost kitchens.
Now, owners can optimize their restaurant operations as some of their employees focus on online orders while others take care of the consumers. All this has made processes seamless and maximized the restaurant workflows.
So, by integrating ghost kitchen, staff can focus on their areas of expertise and efficient delivery of every order in a hassle-free manner.
3. Dominating Food Category
The concept of the cloud kitchen model offers you complete control over your menu just like the food delivery app development process does.
Business owners get complete flexibility to change their cuisine instantly, and they can also try out multiple food options before settling on a single food category.
While in the case of normal restaurants, changing a cuisine means you have to redesign everything all over again and take a printout of the menu. This process involves lots of costs, and the restaurants have to update the menu everyone again and again.
As per the restaurant mobile app development company professionals, to set up a ghost kitchen, you only have to change your restaurant's description on the app. Simple, isn't it? Once you finalize the food category, you can become a perfectionist and enhance your market dominance.
4. Lower Market Costs
Developing a restaurant startup requires a huge investment in both time and money. Along with renting, furnishing, and decorating a restaurant, one has to buy all kitchen equipment and hire staff as well.
All of these combined expenses burn a hole into entrepreneurs' pockets, especially when they have limited funds. To resolve this, a ghost kitchen comes as a handy option.

The cloud kitchen cost is way reasonable as people can get restaurant space on rent, prepare their online orders, and deliver it on time. Since many restaurant owners have their restaurants, they won't have to incur any additional expenses.
All they can do is split their existing restaurant equipment with virtual and physical restaurants. Also, they can ask the staff to be a part of the virtual kitchen rather than letting them go due to low sales and profit.
5. Enhanced Market Penetration
The fundamentals of running a restaurant are evolving every day, and ghost kitchens can help reach a huge audience in just a snap of fingers.
With general restaurants, you have to offer food services within your location. This means that on days with minimal foot traffic, your revenue will be low as well. But, things are different with ghost restaurants.
You can get access to a larger audience, including people who live far away from your location or restaurant premises.
With a streamlined work process, you'll be able to raise your market share in a short period of time. What could be better for restaurants than getting a high ROI in less time? We guess nothing!
How to Start A Ghost Kitchen? Step-by-Step Process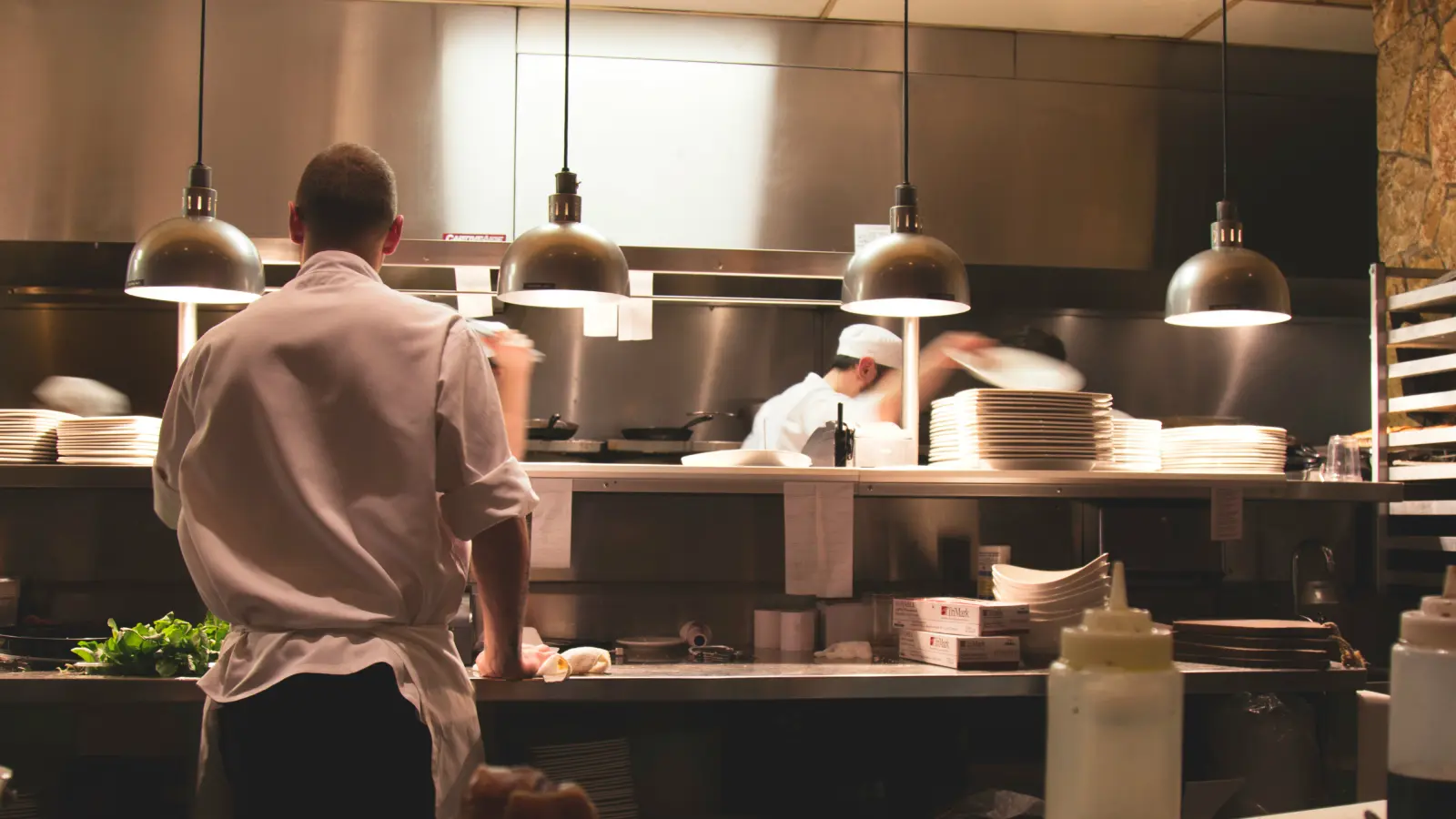 Now that you are sure about how ghost kitchens take your business to new heights, here is the step-by-step process to start the process. 
Step 1 – Conduct Research
Currently, there are ample ghost kitchen examples available. All you have to do is conduct in-depth research to better understand the cloud kitchen, business model.
You can also take assistance from the professionals to get the right advice and know more about "How ghost kitchen works?" or "Which ghost kitchen business model is the right fit for you?"
Step 2 – Define Your Concept
While setting up a virtual kitchen, you need not worry about the location, ambiance, or anything, as no customer will visit your place. So, just set your cuisine, know your competitors, begin the process. Overall, the concept should be clear before stepping into ghost kitchen development.
Step 3 – Find the Right Space
Once you complete the above two steps, find the best suitable place to start your cloud kitchen. You can also consult the restaurants that are ready to provide their space on rent for cloud kitchens.
Step 4 – Create a Marketing Plan
Finally, create a strong and working marketing plan. Focusing on social media, digital ads, and a well-structured website will be worth it. So, you can also consult the web and mobile app development company experts to help you with the same.
Read More: How to Create A Food Delivery App : The Complete Guide [2022]
Are You Ready to Start Your Ghost Kitchen?
With the aforementioned useful guide, every person, right from an entrepreneur to an experienced restaurant owner, can successfully set up a ghost kitchen.
With the ever-rising demand for online food delivery and restaurant ordering app Development, you shouldn't miss this amazing opportunity especially, if you are into the restaurant business and looking for budget-friendly options to earn better sales and profit.
Besides this, to develop a strong web presence, get in touch with mobile and web development professionals. The experts can help you get a result-oriented ghost kitchen application and website at a reasonable ghost kitchen cost that will add more worth to your business.
So, don't think, "How much does ghost kitchen cost?" instead, start right away!