The success of apartments lies in the efficiency of contractors who have developed it with their expertise and the best construction management software that manages it effectively. Such software or tool is a go-to solution catering to industry-specific needs of all-scale businesses. Features like equipment management and inventory management are increasing the demand for the best construction software for small businesses.
The best part about construction software is that it enables businesses to monitor the entire accounting process, from accessing accounts payable to adding work order entry. The simple-to-use mobile solutions enable on-spot decision-making. As you can see, there is much more than the residential construction management software offers to businesses.
So, if you are overwhelmed by the popularity of such software and planning to develop one, read this blog. It sheds light on the top construction management software that will help you understand the best software ruling today's market.
What Is A Construction Management Software?
A well-developed construction management app is used to manage all construction projects easily and efficiently. The all-in-one construction software to manage multiple projects as Asana and Trello do. Besides tracking the construction project progress, the tool can be used to –
Estimate costs
Manage documents
Schedule jobs
Report project data
Manage inventory
Estimate material requirement
Using the free residential construction management software, businesses can stay on the same page as the data is synced to the platform's shared database. So, this is all about the construction software . Now, let's dive into the best construction management software for small businesses, medium-sized businesses, and more.
List of the 7 Best Construction Management Software in 2022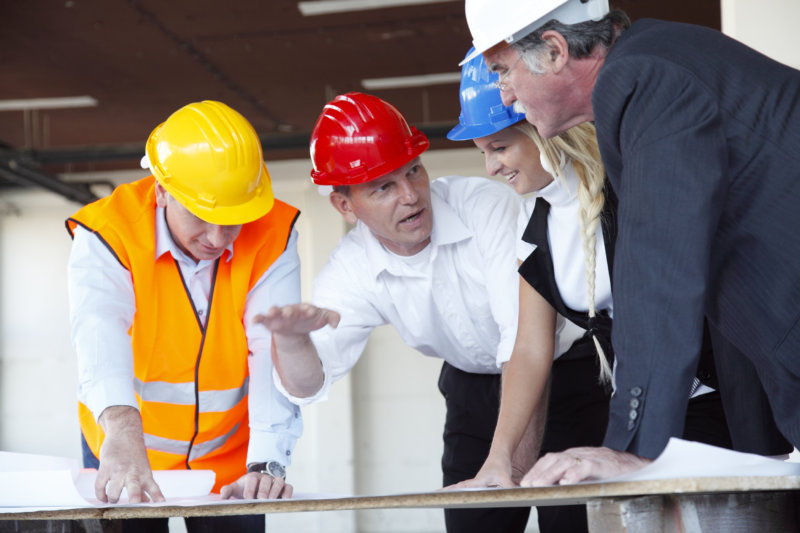 Looking for the best free construction management software? We've got you covered! Here's the list of the top construction management software in 2022 and beyond.
It is a cloud construction management software designed specifically for remodelers and home builders. This open-source construction management software is a highly rated solution offering intuitive features for project management, scheduling, and budgeting.
It enables you to effectively organize projects and connect with suppliers, staff, and clients. You can also join a free CoConstruct trial to get a better insight into the project.
Features of CoConstruct Residential Construction Management Software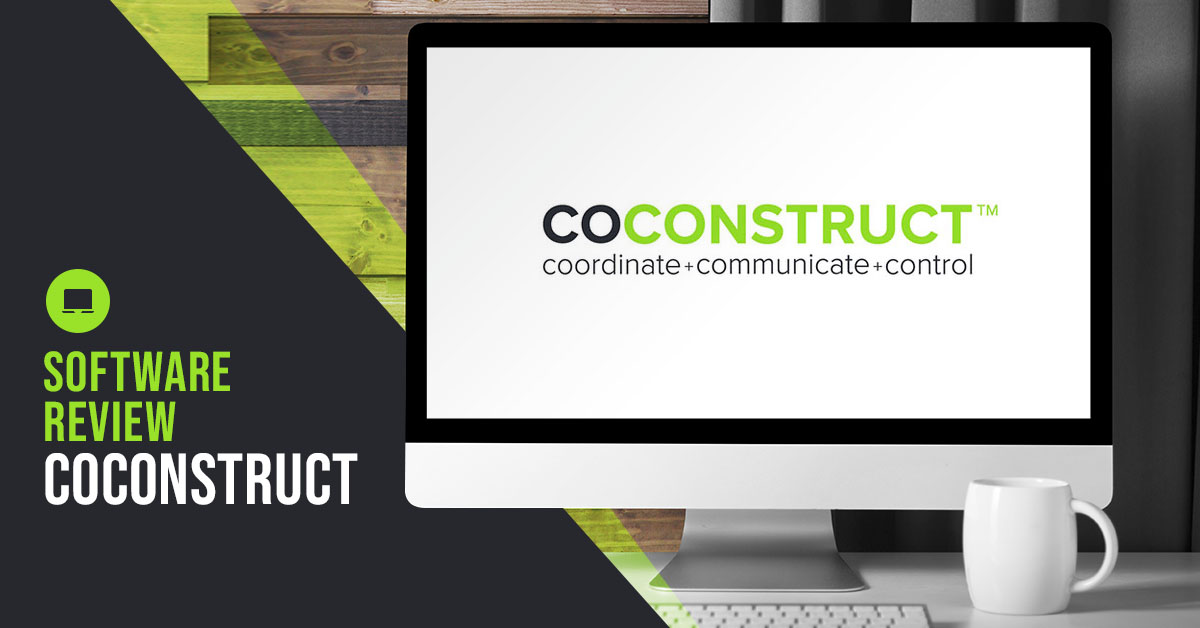 Forecasting and budgeting software for projects
Timesheets record hours worked & connect to your accounting software
Satisfy the requirements of remodelers & home builders
Lead management & tracking function to aid in pursuing opportunities
Preparing proposals that speed or automate the submission of the bid
Read More: What Is The Cost To Develop A Software?
RedTeam is one of the amazing and cheapest construction management software designed for contractors. The tool has business-grade functionality for project management, field management and construction planning. Additionally, the RedTeam platform provides a straightforward drag-and-drop interface making it hassle-free to implement complex construction operations smoothly.
To begin with, the construction software enables you to make bids and generate estimates. It also includes workflow automation, changes in order management, and work schedule, simplifying construction process optimization. If you want to develop a custom software, you can hire custom web development company for further assistance.
Features of RedTeam Construction Management Software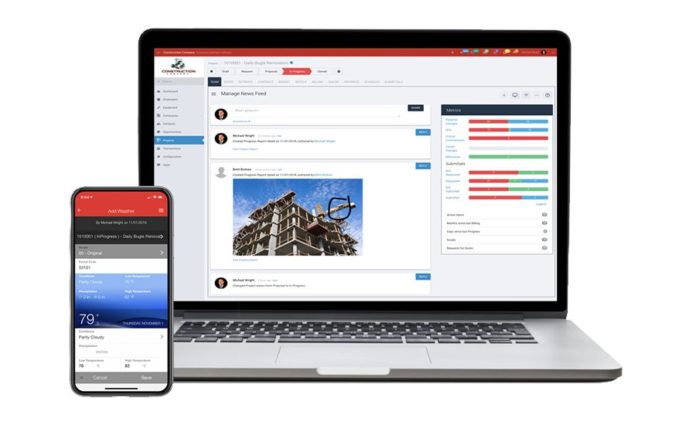 Allows to build invites for bid requests directly on the site
Offers optical character recognition & streamlines document input
Gantt scheduling tools to monitor deadlines
Better project management on-the-go
Solicitation statistics for a better response from vendors
Read More: How Much Does It Cost to Develop Farm Management Software?
This construction software program is a fully featured tool allowing businesses to monitor projects without missing crucial information. While using the best construction management software, businesses can manage budgets and other project work while keeping the stakeholders updated.
The platform's main goal is streamlining procedures to enable project participants, clients, contractors, and managers to make the right decision together.
Features of Monday.com All In-one Construction Software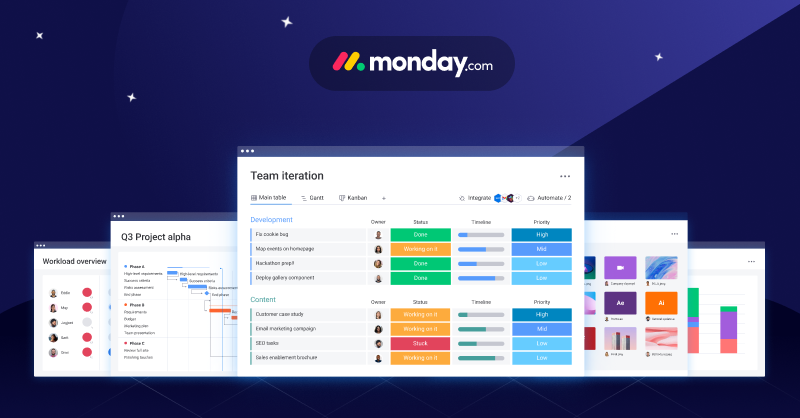 Strong visualization for instant insights
Teamwork to boost productivity and ownership
Features that are adaptable and customizable workflow
Reporting and analytics in great detail
Streamlined project management
When it comes to construction software development, Procore software tops the list. It is a mobile-first construction management app designed based on real-time insights. The software uses cloud and mobile technology for better user access and to work together on the go.
Although it may be scaled down to smaller projects, the software works the best for large businesses and enterprises.
Features of Procore Construction Software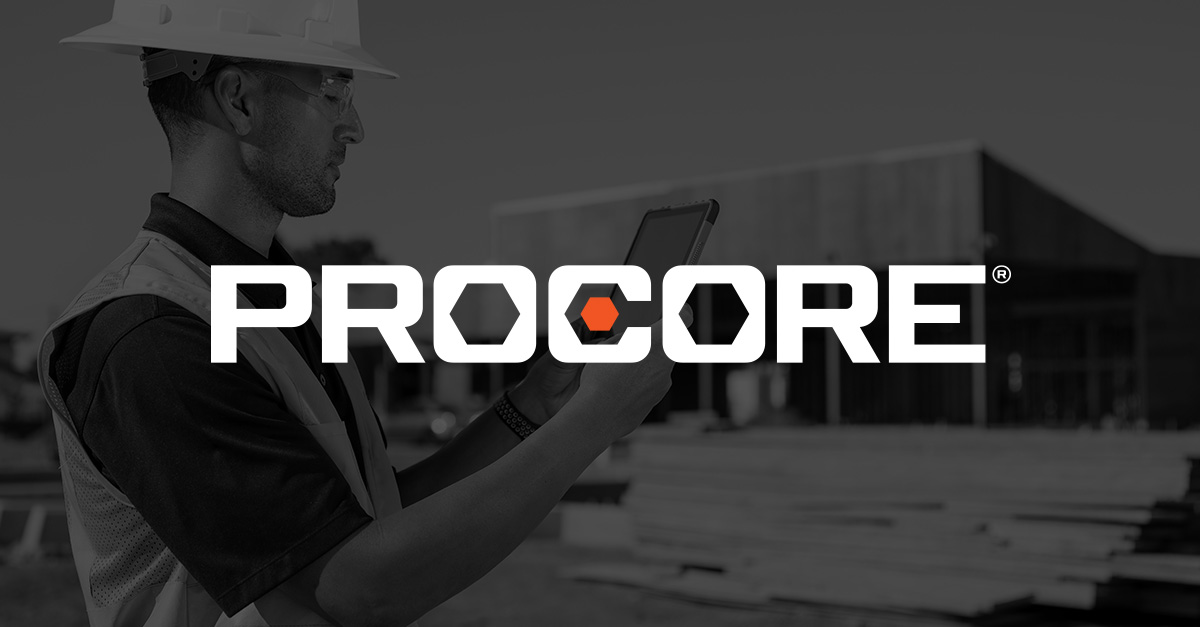 Mobile-first interface makes it convenient for teams working in the field
Drawing-centric feature helps to share images, submittals, punch lists, RFIs etc.
Open API enables the business systems integration for reporting & accounting
Easy-to-use interface enables better project management
Automate scheduling tools to accomplish deadlines
This is a general and the best construction management software for small businesses that support commercial, retail, and insurance roofing contractors. Acculynx standard features, including estimation modules, project management, and bid management, make it the top management software of today.

While using such management software free, businesses can easily find leads, account revenues, and increase sales. Overall, the software provides end-to-end solutions covering lead generation, closing deals, and project delivery.
Features of Acculynx Residential Construction Software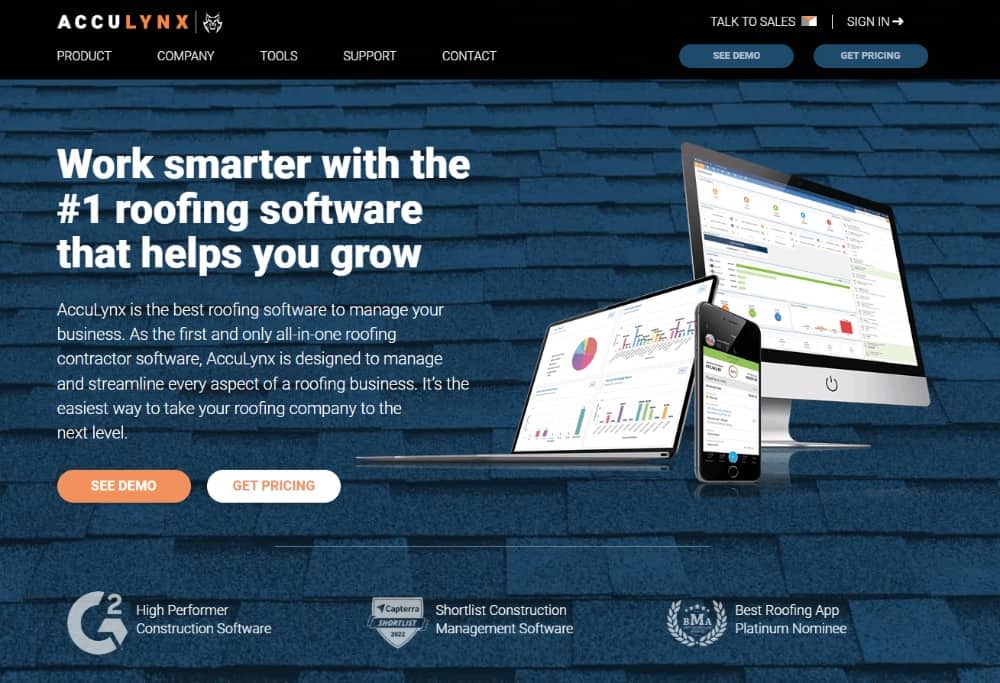 Simple to access old information and chats for future use.
Utilizes BYOD through its Android and iOS apps
Staff members can access the system using mobile phones
Accounting & CRM integration supports the software's sales, marketing, and accounting
Improved workflow management
Aproplan construction software follows a standard module of construction platform, including document and project management. It helps architects, suppliers, clients, and contractors get blueprints and documents in one place. The best part is that Aproplan has scalable and tiered planning features that help businesses adapt to various construction project types. Also, businesses can share project data with key players while keeping confidential information protected from cyberattacks.
Features of Aproplan Construction Software for Small Builders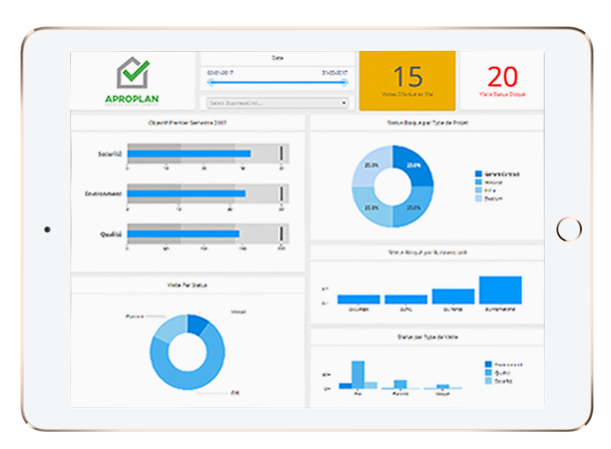 Serves as a central location for all project documentation that is easily accessible
Versioning tool & integrated document management to protect data integrity
Highly scalable components and reasonable pricing helps adjust to any project size
Improved business workflow with an easy-to-use interface
Automated work process to complete projects on time
Read More: How to Start a Web Development Company in UAE?
This amazing project management software has solid communication and collaboration features that let professionals' work together in the cloud. The software is developed using the PIM or Project Information Management software. Its amazing live collaboration feature lets remote team members stay in touch during the entire construction project lifecycle.
Even the construction mobile app development company experts use this amazing software to keep all the construction processes on track.
Features of Newforma Construction Management Software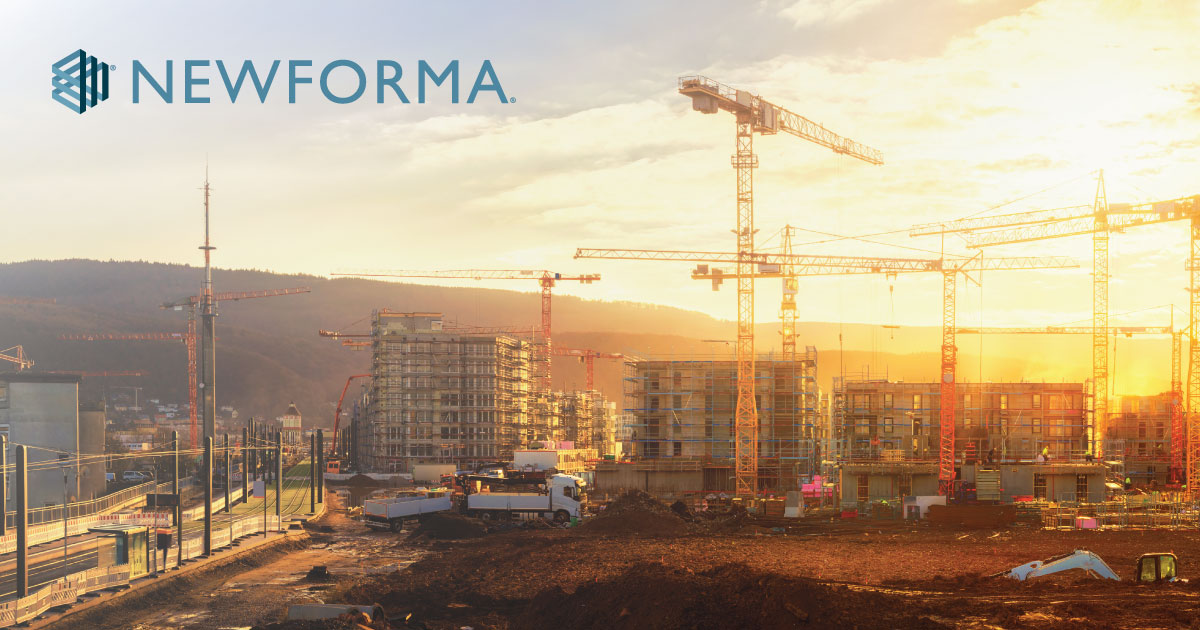 Visual context sharing tool that offers more clarity to data sharing & discussion
Integrated PIM framework for transparent communication through different phases
Live collaboration feature that keeps everyone in touch
Simple interface and easy-to-use features for improved business productivity
Best-suitable for both Android and iOS app
These are the 7 best construction management software that comes handy for construction business owners. We hope this list of all in-one construction software is helpful to make the right decision. But, as there are ample options available, people often get confused to choose the right software for their construction business. If you are also sailing the same boat, refer to the succeeding section.
Choosing the Best Construction Management Software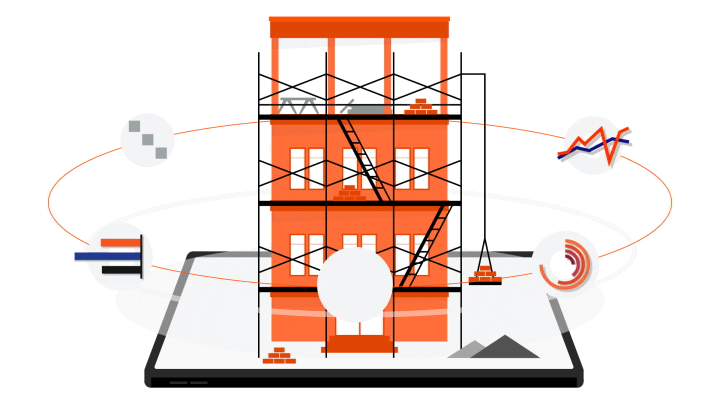 To choose the best-suitable software, understand your business needs and its challenges. Other than this, shed some light on –
Preparing for implementation and taking into account potential deployment difficulties
Learning the three foundations of construction technology
Assessing the capabilities, adaptability, and customer support of a construction software
Setting realistic expectations with stakeholders regarding software capabilities & outcomes.
Learning about the technology landscape, including cloud-based choices and construction-specific ERPs.
While focusing on these points, you can choose the perfect residential construction software for your business. These pointers will help you get the best suitable construction software. When you use perfect software for your construction businesses, you will experience numerous business benefits, as highlighted below.
Benefits of the Best Construction Management Software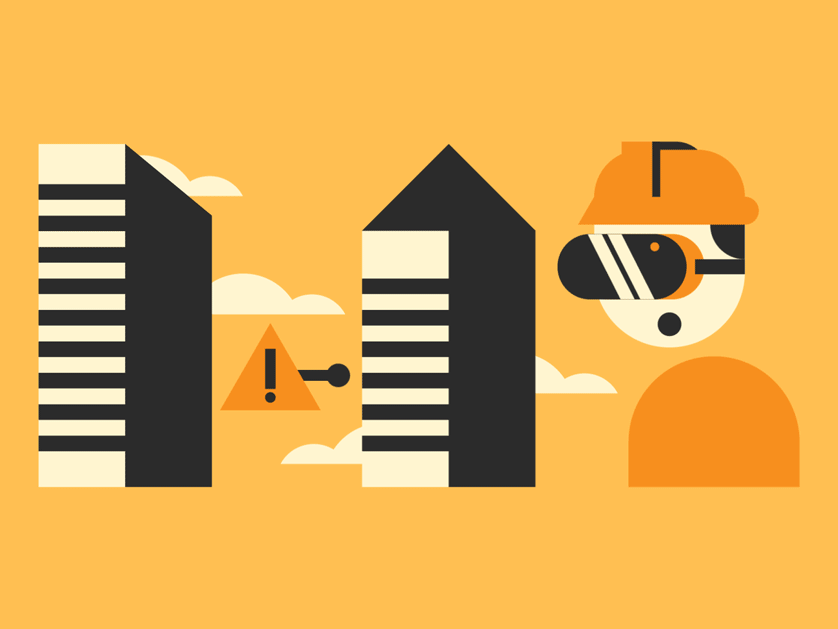 Want to know the benefits of construction software development? Here you go!
1. Project Management
A feature-rich and well-developed construction app makes it easier for professionals to adopt a systematic and efficient approach to project management.
Read More: Benefits of Construction Management Software Development for Businesses
2. Better Convenience
Regarding construction project management, every business owner has their priority and choices. Right? So, perfect construction software offers convenience to professionals to do the work in the way they want.
3. Real-time Communication
Communicating thoughts properly and on time is another crucial asset that is a must for every business owner. This is where construction software programs come in handy. They promote real-time communication and help businesses eliminate miscommunications.
Closing Thoughts!
The introduction of construction software has resolved the problem of construction businesses to a great extent. With the high demand for online solutions, businesses are opting for construction management software development services. We hope the list of the best construction software mentioned in this blog is helpful for businesses to make the right decision.
If you plan to develop your own construction application, get in touch with a leading construction management software development company where experienced professionals work. The experts will help you develop a construction management software that will earn you success in no time.