In this 21st century era, every person wants to start his/her organization and become a successful entrepreneur. So, starting a web development company is not a big deal. As the internet continuously improves in leaps and bounds every day, there is no stoppage for mobile and web development. With the rising demand for web development, Dubai has been stated as one of the preferred and demanded countries. People are actively want to start a web development company in UAE.
Due to the popularity, more entrepreneurs are planning to start a web development company in UAE. It is undoubtedly one of the profitable and most lucrative industries to earn huge success and profit in the coming time. So, if you are also sailing the same boat, this blog is right for you. It highlights everything about starting a successful web development business in Dubai in no time. So, let's get started with the process one by one.
What Does A Web Development Company Do?
Generally, the primary role of a web development company includes idealizing, designing, creating, and maintaining websites & applications. Now let's take a deep insight into the working role of a good web development company.
Ideating a business and crafting framework, architecture, and navigation.
Choosing a programming language for your website design and app.
Doing programming for the front-end and back-end.
Including video, visual, and audio elements into a particular development project.
Publishing and optimizing content following best practices.
Designing the website's UI and UX at the front-end.
Testing the website app before launching.
Conducting speed and performance testing to eliminate bugs.
Maintaining and updating websites for better engagement.
These are some of the major roles that a good custom web development company in UAE professionals have to perform daily. Now that the role is cleared let's dive into the step-by-step web development company establishment process.
Step-by-Step Guide to Start A Web Development Company In Dubai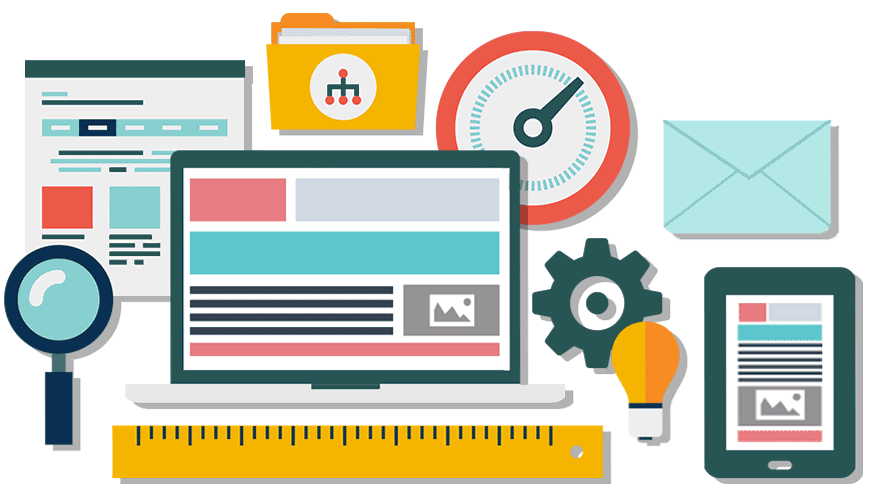 The following is the step-by-step guide that entrepreneurs can follow to start a web development company in Dubai.
Step 1 – Pick a Business Niche
First of all, you have to decide on a particular business niche in which you have to start your organization. As ample opportunities are available, it becomes quite challenging for beginners and entrepreneurs to decide the right path for starting their organization.
The time spent in the first stage of website design will offer you amazing benefits in the long term. Having a well-defined niche will help you quickly identify the leads that are the right fit for your business in UAE. Doing so will lay down a clear business path for yourself, and identifying a niche is the right step for you.
Also Read:  How Much Cost to Hire Full Stack Developer in Dubai?
Step 2 – Decide the Type of Services You Will Offer
Before starting a web development business in UAE, look around the competitors in the market to analyze what type of services they are offering. Keep a check on their services, marketing strategies, and more to know their success mantra. This will help you better understand the market trends and ongoing competition.
After analyzing your competitors in-depth, it is time to decide on the types of services that you will offer. Also, try to develop services that add more worth and value to business client relations. This will help you keep your clients satisfied and result in increased business profit and ROI.
Read More:  Get Started in Web Development Today With These 8 Basic Tips
Step 3 – Set Your Company Goals
Before stepping into the website design business, take some time to look into the future aspects of starting a company in Dubai. If your business goals aren't clear, you won't be able to achieve the desired success. Without a roadmap, it will be difficult for you to steer yourself in the right direction, so take this step into serious consideration. For that, ask yourself the following questions –
What is your organization's mission?
How will you keep the customers satisfied?
What is your monthly target?
How will you increase your web development company's profit & ROI?
Where do you want to see your organization in the future?
Step 4 – Choose A Name for Your Business
An organization's name plays a huge role in its success. So, there must be some goal behind your organization's name and identity. Also, keep the custom web development company name simple to remember so that the new customers can easily recognize and remember your brand. Try to come up with a name that reflects your organization's goals and services in a go.
Step 5 – Complete the Legal Stuff
Apart from the technical aspects, you also need to focus on the legalities before starting a web development company in Dubai. For that, gather all the documents required to establish a company in UAE like general documents, documents for industrial or consultancy license, branch documents, Mainland LLC business documents, and more. To get a better insight into all the documents and other legal stuff, get in touch with the professionals.
Step 6 – Create a Digital Presence
Everything is turning digital in this technologically advanced world, and web development is no different. To beat your competitors in this modern world, you have to compete with their neck to neck. So, developing a strong digital presence as this will also require less website development cost. If you have experience for the same, well and good, and if not, make sure to hire a dedicated developer who possesses years of experience in crafting well-structured and feature-rich websites.
In the beginning, focus on developing –
Company's logo
Website
Images
Services
Application
Whatever website theme or services you choose, make sure to keep it simple yet attractive. The website should be appealing enough to grab the reader's attention at first glance.

Step 7 – Get A Business Software
Simply developing a website isn't enough to achieve success in this competitive world; you have to craft a business application as well. As today's generation carry smartphones in their pocket and loves to surf everything via mobile, why not let your business reach into their pockets. This can be possible with web app development. So, whenever you consult a web development company professionals to craft a website, ask them to develop an app as well.
A well-structured and feature-rich business application will help you double your business ROI and profit in no time. So, don't forget to get a business app and develop a website, as getting both the services will also reduce your website development cost.
Read More: How to Hire an E-Commerce Development Company in Dubai?
So, these are some of the major tips to follow to start a web development company for website design in UAE. Besides this, there are some additional tips that you must follow for a successful opening of a web development company.
Additional Tips to Starting Web Development Company In UAE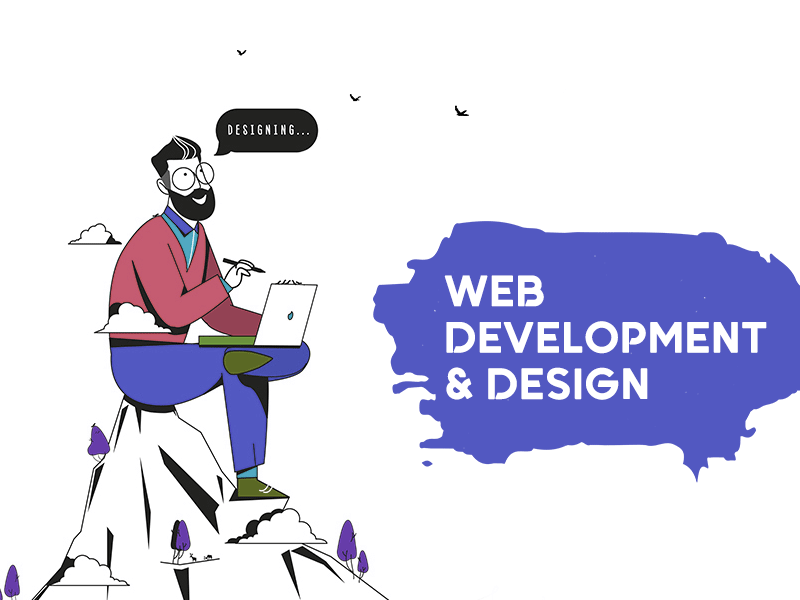 1. Decide the Company's Legal Structure
Deciding on a legal structure is crucial for opening any organization in Dubai and other places. Whether you want to set up an LLC (Limited Liability Company) or a one-person company, you need to decide on a legal structure.
2. Choose the Location
Next, choose the location where you want to establish a web development business in UAE. You either choose from the Mainland or the free zone of Dubai, depending upon your business preference. Opening up a company in a free zone allows you to have 100% business ownership, whereas the Mainland offers local ownership in the web development company, which is around 15%.
Read More: 20 Trending On-demand Mobile App Development Solutions That Rule In 2022
3. Register A Trade Name
To register your company, decide on a trading name that can be used for online presence. Make sure that your domain name isn't similar to any of the existing web development companies in Dubai, as this might lead to legal complications.
4. Apply for License
This is one of the crucial steps of starting a web development company. The DED (Department of Economic Development) issues the license for starting an organization in UAE. In case you are establishing your website development business in the free zone, then the license will be issued from free zone authorities.
5. Apply for MOA & Initial Certificate
An entrepreneur has to draft a MOM (Memorandum of Association) with the sponsor and will be submitted to the DED. Also, businesses have to obtain a NOC from the authority to start a company in Dubai. Once all the process is completed, finally open a bank account for your organization.

These are some additional tips that businesses should focus on while starting a web development company. Following all the processes in proper order will require less web development cost and help you turn your small business into a successful brand in the coming time.
Summing Up
Developing a successful web development company in Dubai or any other place isn't a big deal if you are well-versed with the process. We hope that this step-by-step guide to starting a successful web development company in UAE is helpful to you, and now you will be able to turn your dream into a reality.
Make sure to avail website development and mobile app development assistance from a well-known organization where experienced professionals work. This will give more fame and visibility to your brand new business while helping you in earning huge profits and success in less time. So, do not delay anymore, take your first step to start a web development company in UAE region, and become your own boss.