When it comes to developing software, calculating the cost of software development becomes a really challenging task for businesses. There is no denying that software development cost estimation is one of the biggest concerns for businesses out there. In the end, business owners search 'What Is The Cost To Develop A Software?' This blog is for you if you are also sailing the same boat.
It will guide you to calculate the cost of software development. On average, software development costs somewhere between $45,000 to $1,80,000 and varies depending on multiple factors. So, before we dive into estimating the cost, let's first understand software cost estimation.
An Overview Of Software Development Cost Estimation
Cost estimation refers to calculating the overall software cost associated with project completion. An inclusive cost of software development entails both the direct & indirect costs for project completion. This further improves overhead costs, vendor fees, labor costs, and more.
3 Major Software Development Cost Estimation Techniques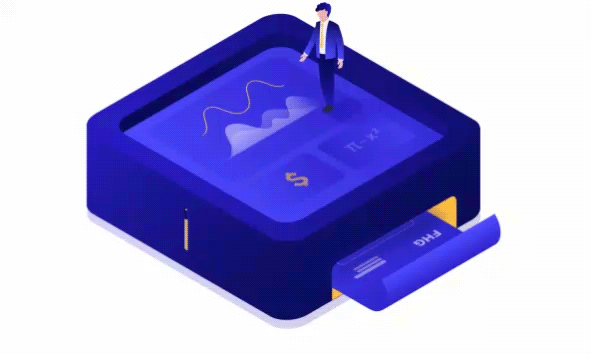 Different cost estimation techniques are required for different stages of software development. Yes, you read it right. So, are you wondering about the different cost estimation techniques? We've got you covered! Here are the three different types of techniques available for software development. Let's take a look at them one by one.
1. Top-down Approach
A top-down cost estimation strategy is carried out by the senior management team of software development services providers. Here, they use the general information provided by the client and retrieve data from other projects. The strategy starts with defining project goals & outputs and then conducting planning in small chunks.
2. Bottom-up Approach
Bottom-up is a quite time-consuming technique to calculate the cost of software development. Here the developers and management team have to analyze every minute detail of a software. While using this approach, the team focuses on the client's requirements and then estimates a cost. For instance, if you are working on healthcare software development, the developers will have to gather every minute detail of your healthcare business and then proceed further.
3. Analogous Estimation Approach
This software development cost estimation technique is based on historical data where the professionals compare the current project with a similar existing project. This estimation strategy does not require statistical adjustment or data manipulation. To use this approach, the professionals of software development services in UAE need data from previous and ongoing software projects.
So, these three are the approaches used for software development cost estimation techniques. Unfortunately, each of them contributes a high cost to the software development process. Besides this, the cost varies from one region to the other, as discussed below.
Software Development Cost Estimation in Different Regions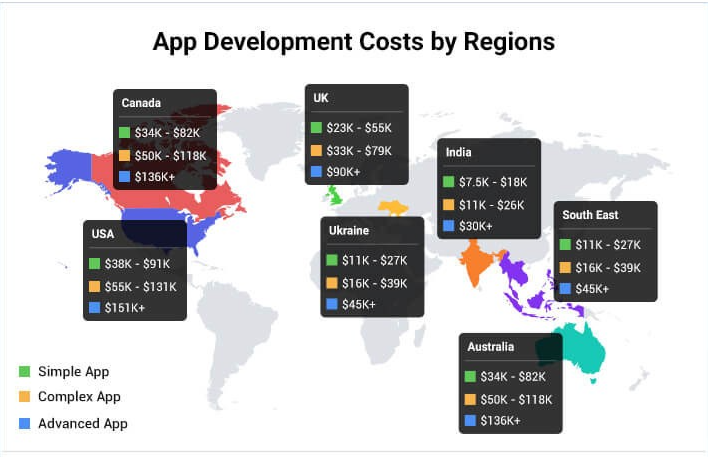 Previously, business owners were afraid of outsourcing their software development projects overseas to IT companies, but not anymore. Now, maximum businesses prefer to hire a software development company to develop outstanding business software. As per research, the number of software developers worldwide is expected to reach around 27 million by the end of 2023.
This means now the developers for software development are available in every corner, but it has become difficult for businesses to choose the best suitable developer for their project. So, we have highlighted the software cost estimation for different regions to help businesses get a detailed insight into the cost of software development.
| | |
| --- | --- |
| Regions | Hourly Software Development Cost |
| UAE | USD 30 – USD 120 |
| Latin America | USD 30 – USD 60 |
| Europe | USD 55 – USD 200 |
| Africa | USD 20 and USD 45 |
| North America | USD 75 to USD 150 |
From the data mentioned above, it is quite clear that software development services in UAE have an average cost that is best suited for all types of the software development process. Also, the dedicated software developers in UAE are more experienced than in other regions. So, you can hire software developers in UAE for your project without thinking twice.
As highlighted below, the other costs of software development will vary on multiple factors.
Major Factors Affecting Software Development Cost
Are you wondering about the factors that greatly affect your software development cost? Don't panic! Here we have highlighted some key factors that impact software development costs, and you should know them right away.
1. Software Development Project Type
As there are different types of software development projects available, picking the most suitable one is crucial. So, first of all, decide the type of software development project you want to develop, research it, and then proceed further.
The type of software you will develop will affects its cost significantly. This is why the software development company professionals suggest choosing the right type of software as per the business needs and demands. The first step of development plays a major role in software cost estimation, so be very careful.

2. Software Development Project Size
Besides the type of software project you choose, its size also matters in deciding the cost of software development. The size of an application is directly dependent on the features and functionalities you include. It clearly means the more features you will include in your software development project, the higher the cost will be. Generally, there are four different software development sizes, such as –
Small-Scale Projects
Medium-Scale Projects
Large-Scale Projects
Enterprise-Based Projects
3. Software Development Project Deadline
Project deadlines are one of the major factors affecting your R&D expenses. The shorter your software development deadlines are, the higher the cost. The reason is that a project with a short deadline requires more resources and efforts, which in turn adds to software development costs.
It is advisable to plan your software development project while keeping enough time frame to avoid this. It will help you keep the app development cost on track. It doesn't matter whether you need software for agriculture or any other; keep a margin of the deadline as the project develops with enough time to bring in the desired business output.
4. Software Development Project Team Size
Once businesses finalize the development project, features, functionalities, and more, it is time to choose a software development company to create a project. This is where the development team size influences the cost greatly. You will need dedicated software developers, project managers, and quality analysts to successfully accomplish your software development project.
The more team members you will require for your project, the higher its software development cost will be. So, this is another great factor influencing the cost to develop software irrespective of the domain and type.
5. Software Development Project Integrations
Several third-party integrations out there enhance the security, speed, and performance of a project while adding on some cost factors. However, installing integrations into your mobile app might take additional time & effort, which also affects the software development cost.
So, if you are using your own development integrations, well and well, and if you are using third-party integrations, keep the budget into consideration.
These are some major factors affecting software development costs to a great extent. Now that you are well-versed with the factors consider them while planning for software development. There are multiple reasons why businesses should focus on project cost estimation. 
Why Should Businesses Need to Estimate Software Development Cost?
Estimating the software development project cost in detail is one of the key aspects that result in project success. It helps outline the project budget, managing resources, and job schedule. Not only this but project cost estimation results in other benefits, such as –
Proper project planning
Better client relationship
Improved resource management
Enhanced business reputation
These are some of the major perks businesses can experience while estimating the project cost on time. It also helps businesses manage their budget while ensuring a smooth software development process. But sometimes, businesses fail to make the right software cost estimate. So, here are some expert tips to help them with the same.
How to Calculate Cost of Software Development Accurately?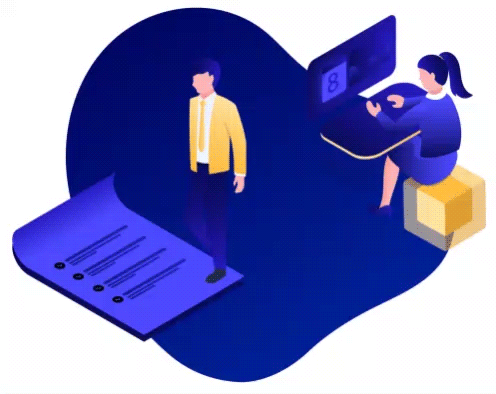 Making an accurate software development cost estimate is quite challenging and sometimes impossible for businesses. So, to help them calculate the cost of software development accurately, the software development company professionals have mentioned some tips.
Tip 1 – Divide the Project Into Small Chunks
Analyzing the complete project as a whole creates a lot of difficulties, be it about estimating the cost, making a plan, or any other. So, it is better to divide the project into small chunks before calculating the cost. It helps to easily figure out the additional software development cost, challenges, etc.
Tip 2 – Ask Queries From the Development Team
It is crucial to know how the software development services provider will work on your project. To assure the same, asking questions is mandatory as it makes communication better and help businesses gain a broader perspective on justifying software development cost.
Tip 3 – Keep Software Development Process in Mind
Most businesses roughly estimate the software development cost while focusing on the software development step-by-step process. This is one of the major reasons why they fail to make the right estimate. So, a business should avoid this, instead make cost estimation at every step of software development, i.e. –
Software Set-up
Software Development
Software Revision
Software Testing
Software Bug-fixing
Software Deployment
These steps add on a little cost at every step of developing software.

Conclusion!
Today, the software development market is growing at lightning speed, and the software development cost, trend, and market are changing every passing day. Therefore, making the right software development cost estimation becomes quite challenging. But, with the tips and factors mentioned above, it will become easy for businesses to make an accurate cost estimate.
Also, getting in touch with the software development company in Dubai might be a wise decision that can benefit businesses long term. So, tighten your belt, choose the right organization, make correct estimates, and start the software development process.