With every other person relying on mobile apps for his or her daily requirements, savvy people always look to reap in profits. To rake a huge amount of money and achieve success in their business, people opt for developing mobile apps that not only demonstrate their actual work but also bring customers. Mobile app development is a field where a mobile app development company is constantly innovating to bring new apps to get more customers and solve their problems through their apps.
With the success and impressive growth of apps like Uber, Google Maps, Instagram, and much more in the digital market, people are now attracted to start a new business with similar apps. On-demand app development has changed the mobile application development industry. With the constant release of new and innovative apps, the on-demand application development industry is booming.
Let's have a brief look at the top 20 trending on-demand mobile app development solutions that will certainly be a big hit in the year 2020
On-Demand Taxi App
On-Demand Restaurant App
On-Demand Ecommerce App
On-Demand Food Delivery App
On-Demand Healthcare App
On-Demand Gaming App
On-Demand Wallet App
On-Demand Banking App
On-Demand Dating App
On-Demand Travel APP
On-Demand Education App
On-Demand Taxation/Finance App
On-Demand Media App
On-Demand Social Media App
On-Demand Real Estate App
On-Demand Book App
On-Demand Maps and Navigation App
On-Demand News and Magazine App
On-Demand Design and Art App
On-Demand Lifestyle App
1. On-Demand Taxi App
With Uber becoming a worldwide sensation in recent years, On-Demand Taxi apps became in the forefront of investors. A great online taxi app provides the customers with the option to book a taxi from any position, track the driver and even rate the ride. They can pay through different payment methods too. In the year 2020, we will witness more features inculcated into these apps like smart analytic systems, push notifications, vehicle selection, reports, fare calculators, trip history, etc. With time, this taxi app development company has built more features to delight its customers and keep them loyal.
2. On-Demand Restaurant App
Restaurants are now getting on the bandwagon of increased usage of mobile apps. The on-demand restaurant app will have more features like wish list management as well reservation management, customizable guest management, GPS, POS integration, as well as fast table management.
3. On-Demand Ecommerce App
With ever-rising online shopping, e-commerce websites are now moving to mobile devices, and online retailers are releasing their own on-demand e-commerce apps. These apps provide a better user experience along with help in retaining customers. In the year 2020, on-demand mobile services have to add features like easier registration process, custom branding, push notifications, supports to different payment options, Google Analytics, social media integration, reviews, fast and easy checkout, in their e-commerce apps.
4. On-Demand Food Delivery App
Online food delivery apps have become recent hot trends with Swiggy, UberEats, etc. offering great services. They allow users to order dishes from different restaurants and pay them online. We will be seeing more such apps emerging with features like online food delivery apps, real-time GPS tracking, payment gateway, push notifications, SMS for order placement and payment receipt, in order to handle myriad types of orders and deliver all of them on time.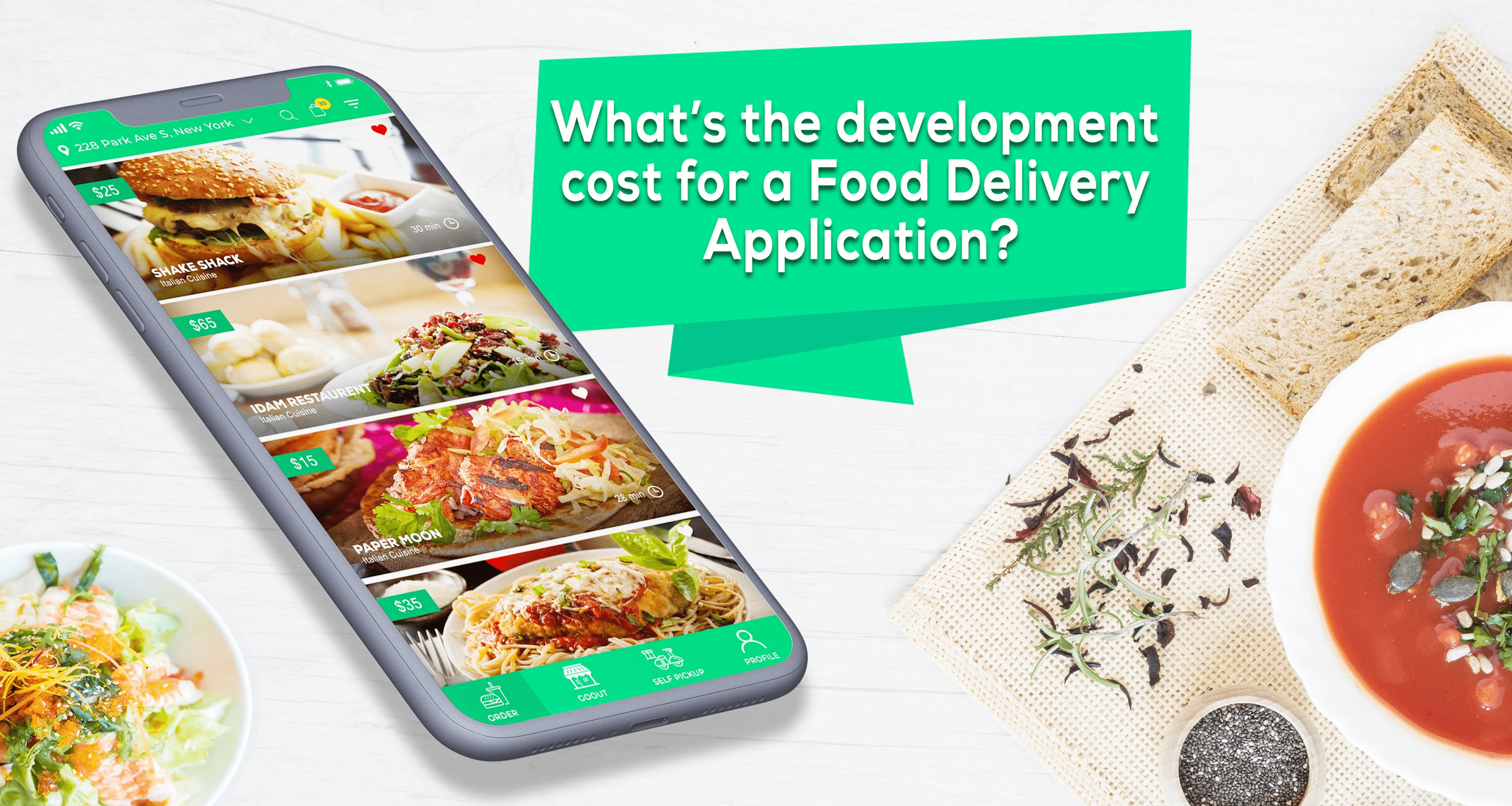 5. On-Demand Healthcare App
We have seen mobile apps getting adopted in the healthcare industry. Now Healthcare IT solutions in the mobile apps form are cost-effective and provide convenient and easy technology-oriented solutions to healthcare institutes like hospitals for improved patient care along with better staff management. On-demand healthcare apps in 2022.
Will require features like record accessibility, manage operations along with workflows, assigning duties, GPS tracker in order to locate physicians, hospitals, streamlined communication system, electronic records as well as health data analytics.
6. On-Demand Gaming App
Online games remain to be the addictive part of the digital world, second to social media. The popularity of PUBG on mobile has opened more avenues to on-demand gaming app. The future games will require graphics performance, multiplayer functionality, social media integration, offline/online, beginner, advanced mode, in-app purchases, etc. iPhone application development for games capable of running for iPhones has to consider platform-specific updates too.
7. On-Demand eWallet App
Mobile wallets have changed the way financial transactions are done. On-demand wallet apps like PayTm, MobiKwik, etc. will keep on influencing more such apps to be developed. These apps will need to have features like the addition of a Credit/Debit card and bank account, transfer of money from wallets to a bank account, utility bill payment, tracking tools as well as calculators, data management along with cloud integration. With time, this ewallet app development company has built more features to delight its customers and keep them loyal.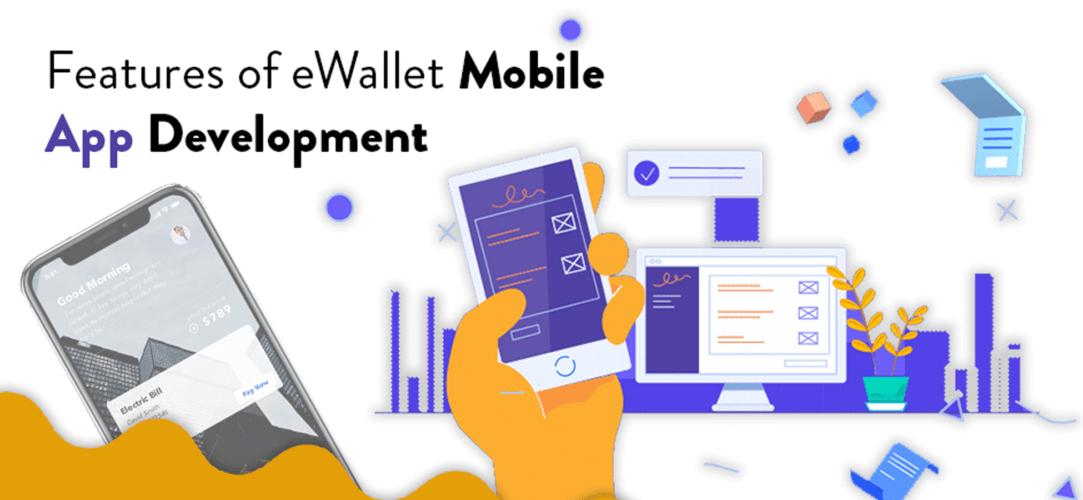 8. On-Demand Banking App
With the evolution of digital technology as well as the growing demands of customers, banks and other financial institutions are now easily available at your doorsteps. With smartphones and banking apps, you can make financial transactions and other banking-related actions with your fingertips. Banks are now investing heavily in delivering mobile apps to their customers to make it easier for them to manage all of the highly sensitive data between the customers, employees as well as investors.
The future on-demand banking apps need to have an intelligent chatbot, ATM locator, bank account management, QR code payment, simple as well as secure sign-in, tracking spending habits, special offers, etc. as their major features.
9. On-Demand Dating App
In the dating industry, mobile apps like Tinder have revolutionized the way people find their next dates. Mobile application development of such apps has picked up due to high market demand. The on-demand dating apps have to display the basic information of the match, a total number of matching options, algorithm-based matching, geolocation matching, as major features along with subscriptions, undo swipe options, and other extended features.
Cost & Features of Video Chat App Like Azar & Omegle
10. On-Demand Travel App
The travel and tourism industry has also picked up mobile apps to garner more customers and provide them with better solutions and services. On-demand travel apps help in assisting booking flights, renting a hotel room or a car, as per the budget and convenience. They also need to have features like travel planning, navigation as well as geolocation, travel journal, booking services, translations, weather information, local emergency services, reviews by previous travelers, etc. as added features that need to be inculcated in modern on-demand travel apps.
11. On-Demand Education App
The education sector is also harnessing the power of mobile apps and their presence to reach out to more people to spread education. On-demand education apps are going to become more popular. The on-demand app development of these apps will certainly trend in 2020, especially those who have interactive content, powerful database, easy login as well as navigation, mock tests, practical, gamification, social media integration, live tutorial, etc. for better learning of the students.

12. On-Demand Taxation/Finance App
Finance apps are now making the management of finance easier for people. Finance, as well as taxation apps, are now among the trending mobile apps. Finance apps sync all your bank accounts of yours along with credit cards, monthly bills whenever the budget is set.
Taxation apps allow you to easily file all of your taxes from any place you want. These apps should have the option to easily import all of your financial information, major forms, and schedules, auto-calculator, context-sensitive help, two-factor authorization, deduction as well as credits section, support options as well as navigation tools. On-demand finance and tax apps with these features will trend in the next year.
13. On-Demand Media App
With the rise in popularity of media apps like Netflix, different companies are venturing into streaming app services. The market of streaming apps is in billions, and it's evident with the success of both Netflix as well as Amazon Prime. Mobile application development of On-demand media apps will certainly rise in the future if they have features like user registration, as well as login, user profile, live video streaming, AI-enabled suggestions, subscription, push notifications, in-app video downloads, live comments, etc.
14. On-Demand Social Media App
The most addictive form of mobile apps has been the social media apps, and with the people moving too quickly sharing their images, videos, comments, etc., we will certainly see more social media apps like Instagram, Snapchat, etc. On-demand social media apps which have features like other social media platform connections, a choice to the popular platform, customization of a user profile, notifications as well as news feed, support and security, expansion availability of user following, outbound sharing, etc. will become more trending in the upcoming year.
15. On-Demand Real Estate App
The real estate industry is also taking complete advantage of mobile apps adoption by the people. A lot of real estates companies have launched their own real estate mobile apps to reach out to potential customers. These customers can easily search any of the needed homes using the app within their budget, and place of their choosing.
In 2020, on-demand real estate apps need to have created a user profile/login, listing options, property examination, booking, history, pop-up messages, Maps and GPS, CRM management as much as needed features, and some of the latest ones like augmented and virtual reality. On-demand mobile services need to consider these features carefully.
16. On-Demand Book App
Kindle emerged out as a disruptive mobile app that changed the way people read books. Now, a lot of mobile app development companies are developing their own on-demand book apps. These book apps need to provide the user to adjust the size, font, typeface as well as size of the pages of the book. Along with this, the future on-demand book apps need to have in-built Wikipedia search, line spacing, translation, text justification, text block size, page as well as text color, annotate and even view notes, export notes with different third-party apps, zoom in and out, bookmark options, navigator and even print option.
17. On-Demand Maps and Navigation App
Navigation and Maps apps have become a key feature of smart devices for a better experience for the users. Google Maps have made finding and traveling places quite easy. Even mobile apps like Uber use Google Maps in order to pick the customer from any given location and also drop him directly at the given destination. So, on-demand Maps and Navigational apps will trend in the next year, and they need to have Google Maps embedded in itself along with mass coverage, versatility, point of interest, etc.
18. On-Demand News and Magazine App
Newspapers and news channels have understood the interactive nature of mobile apps as a great medium to deliver news and information. Now, on-demand news, as well as magazine apps, are now becoming available for almost every newspaper and tv channel.
These apps will need to have important features like registration and login, choosing the most favorite, audio, and video integration, offline service, filter option, push notification, search, social media channels as well as constant updates. These apps will certainly remain a hot trend in 2020.

19. On-Demand Design and Art App
Design and Art apps have changed the older form of drawing. Now, the users can use digital illustrations to forward to their clients instead of sending a physical copy of hand-drawn artwork. Mobile app development of Art and design apps will certainly trend in the next year to come. These apps need to have features like unlimited brushes, color library, import as well as export layered PSD, four symmetry dimensions, rules, guides, etc.
20. On-Demand Lifestyle App
Mobile apps have become a great way to help people in the management of their lives. There are a plethora of apps for people to lead a healthy lifestyle. These apps will be trending in the next year. However, these apps need to have hassle-free registration, an appealing user interface, smoother navigation, multiple payment options, analytics, reviews, push notifications, etc.
Conclusion
The mobile app development industry is up to a massive shift with these above-mentioned trends of the on-demand mobile app development solutions. We will see a wide range of on-demand mobile services releasing innovative on-demand apps and emerging as market leaders in the entire mobile app market.