Are you looking forward to creating a reputed online presence for your business? Whether your business is concerned with a website or an app, you will be required to hire a team of skilled Full Stack developers who can provide assistance throughout the journey.
An experienced full stack developer is responsible for providing access to a one-stop solution for your online presence. This is because an experienced developer is completely aware of both the front-end as well as back end processes to execute your business features on the go. Right from server to hosting, and network environments to even databases, UX, UI, and API interactions, Quality Assurance, and even testing –all of these processes are effectively implemented by a qualified full stack developer. This is the reason why an experienced full stack developer is referred to as the "jack of all trades."
Factors Determining the Cost of Hiring a Full Stack Developer
There is no denying the number of roles executed by an experienced full stack developer for the development of websites or app interfaces for your business. A full stack engineer is capable of working on all possible technologies incorporating HTML, Database, JavaScript, Python, Angular JS, and so more. Moreover, these professionals are also known to work on the forefront of almost all activities related to app development for your business.
Right from choosing the right system infrastructures to installing the right OS for seamless functioning, all these tasks are efficiently performed by an experienced professional in Full Stack or CMS web development. The professionals are also responsible for understanding the core concept of the given application while manipulating and querying of the given database as well as ensuring connection of the sites through some API.
Now that we have understood the vital role of Full Stack developers for your eCommerce website development project, it is vital to get an idea of the total costs involved in the hiring process. The hourly rates for hiring a professional full stack developer might depend on several factors including the location of the developers, experience level, project requirements, and so more.
How to Hire a Professional Full Stack Developer?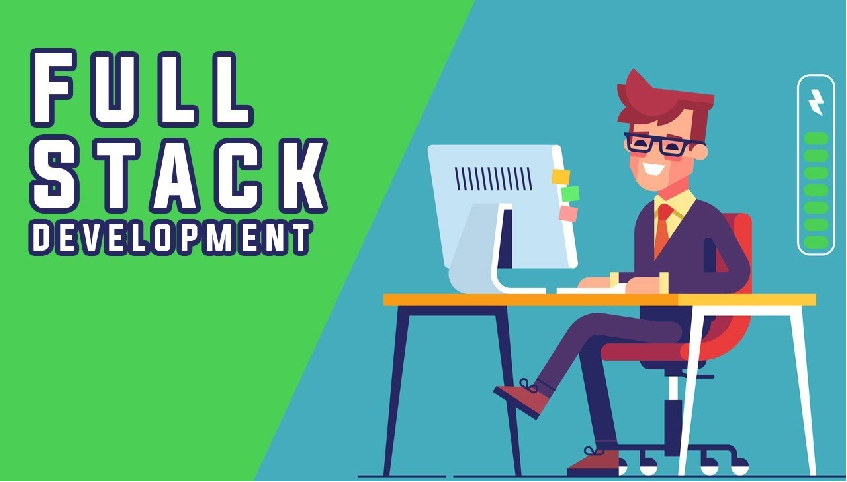 Even until today, most app developers are still experienced in a single stack or area of expertise. This is the reason why there is a great demand for full stack developers by businesses across the world. Full stack developers are capable of coding as well as managing the entire stack or set of processes involved in the typical app development project.
Some of the additional responsibilities of a full stack software developer in UAE for your business include:
Creating domain as well as application models
Coordinating with the client
Handling the conceptualization of ideas for delivering optimized results to the end-users
Conceptualizing the idea of the app development project
Designing the system architecture
Building the software, creating & executing unit tests
Creating and maintaining application development as well as production environments
An efficient full-stack or MEAN stack developer is known to be adept at both front-end as well as back-end operations of a typical app development project. As such, the costs of hiring a full stack developer from a reliable PHP development company would depend on the qualification and expertise of the professional.
The cost of hiring a full-stack engineer can be related to the hourly basis deals out there. There are several factors that contribute to hiring a full-stack developer. The significant factors would vary as per the business, location, skill set, and experience of the developers.
Experience: It is crucial to ensure the experience level by assessing a thorough assessment of the full-stack development areas, framework, and technology that a developer is known to master.
Project Size: A qualified full stack developer is hired by all organizations –right from the startups to corporate organizations. As per the latest reports, it is estimated that large companies are known to hire highly proficient full stack engineers having richer resources to handle projects of all sizes and scales.
The complexity of the Project: Full stack developers are mostly known to charge on the basis of the complexity of the given project. Complicated tech-based projects that require the implementation of advance features might make the developer or the development company to charge more out of businesses.
Recruitment: Whether you aim for hiring the expertise offered by the full stack developers in-house or through remote services, the costs might vary in such cases.
Read the Blog – Hire Full Stack Developers for Your Business Growth
As per the latest market research by Indeed on the full stack developers' salary in the United States of America, the average developer is known to make around $110.8 or $4.900 on a monthly basis. Indeed, the salaries would vary depending on the given project and skills possessed by the developers, businesses can look forward to spending around $40.000 to $215.000 on an annual basis.
If you are looking forward to hiring a full-stack developer on a temporary basis, it is important to note that the average hourly rate for the same can be around $55 per hour.
However, the total salary is not the entire cost of hiring a full stack developer for your app development project. It is known to make around 80 percent of the total costs, and there are additional cost factors at the same time. Some of these factors might include benefits like vacation or insurance, taxation, HR expenses, technical equipment, and so more.
Depending on the given range, the overall features might increase the cost of hiring a full stack developer to almost twice the total salary.
Mistakes to Avoid
When you are hiring a full-stack developer and analyzing the cost of hiring a professional, it is recommended that you should refrain from committing some common mistakes at the same time. Some of the costly mistakes to avoid in this case are higher expectations, limited search, and the absence of any technical expertise.

Higher Expectations
Full-stack developers frequently make the mistake of thinking the generalist must be proficient on both the front-end and the back-end. Hiring a full-stack developer isn't necessary if you need someone skilled in MongoDB, ExpressJS, AngularJS, and Node.js. Consider hiring a full-stack development specialist instead.
You should keep in mind that a full-stack developer is quite a generalist. This means they are adept at many skills without being specialized in any particular one.
Not Paying Attention to Technical Tests
If a hiring manager likes a candidate's attitude towards a company and the candidate's management and people skills, he or she may hire the full-stack developer without checking the candidate's technical background in-depth. Such a candidate will struggle to deliver in a dynamic working environment, where there are dozens of tasks and little time to learn from scratch.
It is a good idea to have a team lead interview potential hires from a technical standpoint. Long interview processes have the tendency to wear out candidates, and there's a chance to lose people to companies with a shorter hiring cycle – still, the company can take the risk.
Setting a Search Range Limit
The last trap HR managers fall into is that they ignore the new sources for hiring developers, opting instead for traditional methods such as job boards and college referrals. To find candidates beyond your referral tech talent pool, it's a good idea to use social media. Here are a few ways to spread the word about the opening:
Ads across all main communication channels targeted at specific audiences
Employers should post job openings in developer forums where there is a greater chance that they will find candidates
Using multiple platforms like Angelist
Scouting potential hires at technical events
Conclusion
Get the most for your app development project when you hire full stack developers. Analyze the cost beforehand for optimized results!