Ecommerce has been in demand globally for some time now. The pandemic crisis has accelerated the eCommerce business by 5 years. In 2019, eCommerce had a 14% share in the global marketplace. As per Statista, all the retail transactions will occur online by 2024. So, if a website does not offer the users a better customer experience, there will be likely more chances of losing customers and reduced sales in the coming time.
This has raised the demand for having a successful and appealing eCommerce website in today's digitalized world and also increased eCommerce development companies in Dubai and other places.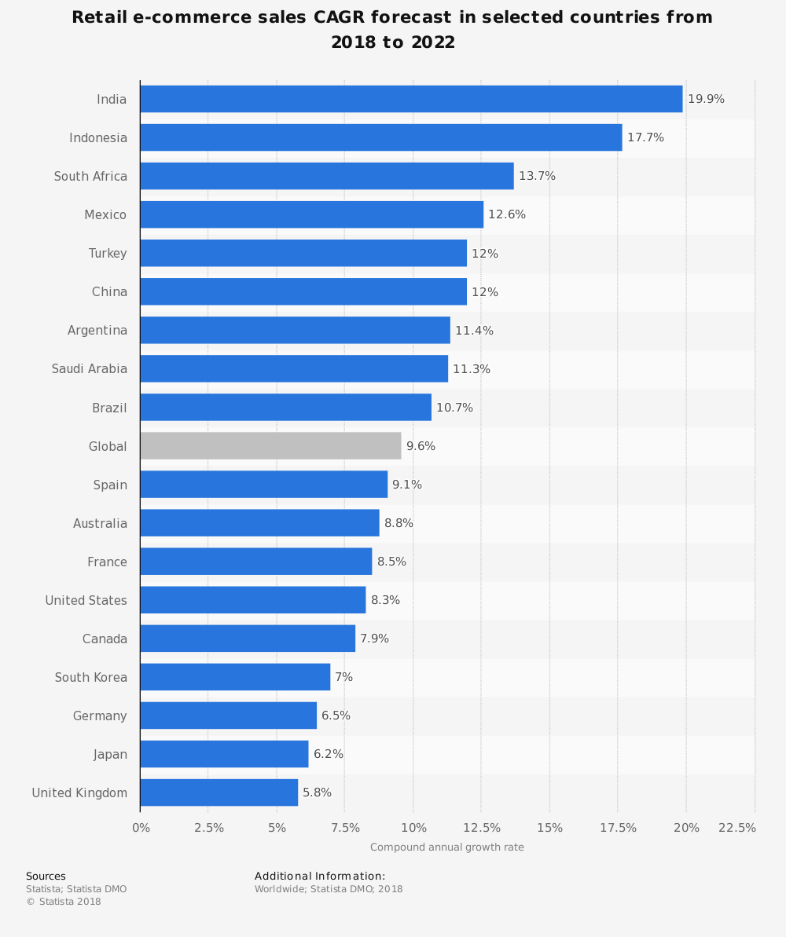 Undoubtedly, those who are new to the business world keep on wondering, 'how to build an eCommerce website step-by-step?' So, to help everyone, the professionals of the eCommerce development company in UAE have curated this 2022 guide. So, let's discover everything from scratch.
What Is An E-commerce Website?
Ecommerce or Electronic Commerce refers to the business model that involves sales transactions on the web. All the online shopping websites, either big or small, follow this structure. Any website where we can purchase products online is considered an eCommerce business website. This website lets businesses process orders, accept payments, manage logistics, and offer a better customer experience.
What Are the Different Types of E-commerce Website?
The scope of eCommerce is vast. The eCommerce platforms for website development can be classified into the following categories.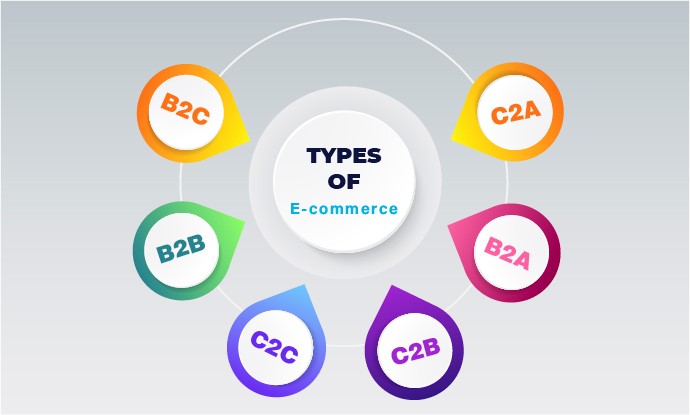 B2B (Business-to-Business)
A B2B website enables electronic transactions between two businesses. For example, a company buys clothes in bulk from an online wholesaler.
B2C (Business-to-Consumer)
B2C website enables the exchange of goods & services between businesses and consumers. For instance, buying a T-shirt from any of the online shops.
B2A (Business-to-Administration)
All the electronic exchanges between an organization and a public institution are enabled through the B2A website. For example, an online website offering online services for the government.
C2C (Consumer-to-Consumer)
C2C website is often known as the marketplace, which hosts goods exchange between two or more consumers. For instance, website like eBay & Etsy comes under C2C eCommerce business ideas.
C2B (Consumer-to-Business)
When an individual offers goods and services to businesses online, that website is known as C2B. For example, an influencer doing paid promotions for a certain industry or brand.
C2A (Consumer-to-Administration)
This eCommerce website is similar to that of B2A as it allows the consumer to offer goods & services to both public and government organizations. For instance, paying online taxes.
These are some of the different eCommerce business categories that people can pick from to bring their business online and gain a strong web presence.
Now that you might have a clear idea of what is an eCommerce website and how many types of eCommerce websites are there, you can consult the experts of a leading eCommerce development company in Dubai and other places to get your business website.
How does Your eCommerce Website serve Users to Drive More Business?
Besides this, if you want to do it all on your own, let's look at how to build an eCommerce website.
How to Build An eCommerce Website From Scratch? Step-By-Step Guide!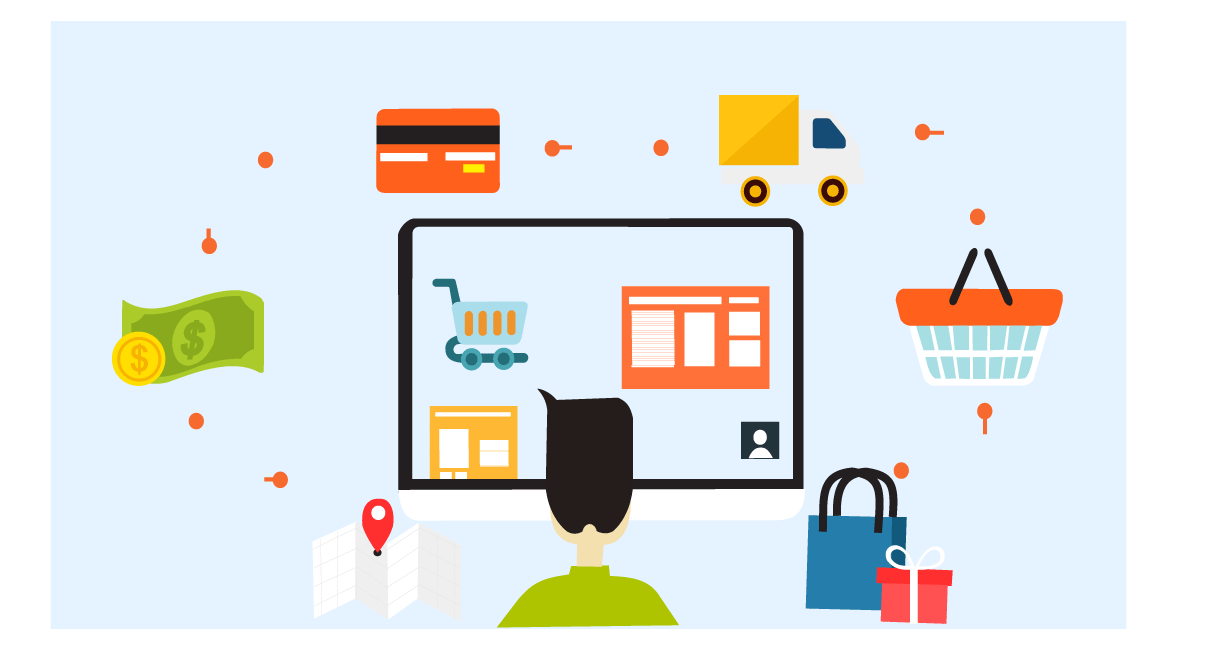 Developing a successful eCommerce website is not as easy as it seems. It requires hard work and expertise to bring your business online. So, along with wondering how to build an eCommerce website from scratch, consider the following steps.
Step 1 – Decide the Product to Sell Online 
It is impossible to develop a successful eCommerce website without conducting market research and analysis. First, understand the demanded products and items along with studying about your competitors. After that, decide on the products you want to sell online through your eCommerce website. While deciding all this, estimate the local demand as consumers prefer to buy items from a local vendor for faster and hassle-free delivery. If you are new and facing difficulty in this, you can take the assistance of UAE eCommerce development company professionals working on your website.
Step 2 – Finalize Your Business Model
Being an eCommerce business owner, you have to decide the business model as per your business requirements. Generally, there are two major ways to sell your products online. First, you can sell through your online ecommerce store. On the other hand, you can sell your products through Amazon, Flipkart, and more. To increase brand visibility and get high sales, you can use both platforms to sell products online.
Step 3 – Select A Business & Domain Name
Once your business model, eCommerce platforms, and products are finalized, the next step is to choose a business name and domain name. Keep the business name relevant to your products that are easy to memorize and spell. A domain makes it easier for online buyers to recognize your business, so keep it simple yet catchy. You can even take expert assistance for unique eCommerce business ideas, such as choosing a business or domain name.
Step 4 – Choose An Ecommerce Web Development Company
Nowadays, online eCommerce web development is easy and under every business's budget. All you have to do is search for the right eCommerce development company in UAE or any other area of your preference. So, share your business requirements, and the professionals will offer you the right business solutions. Besides this, if you need to do it on your own, you can use online software.
10 Tips to Consider while Hiring On-demand App Developers in Dubai
Step 5 – Design Your Ecommerce Website
Remember, your eCommerce store will be the sole identity of a business, so design the store by keeping this in mind. It should contain the details about the saleable products and services. For a better visibility, ask the eCommerce development company UAE experts to include images, descriptions, prices, and ratings of every product. Along with this, keep the website design appealing that catches the buyer's attention at first glance.

Step 6 – Set A Payment Gateway
As everything is going digital every passing day, so don't forget to include an online payment gateway into your eCommerce website. This is one of the most crucial steps of 'how to develop a successful eCommerce website?' You can include the payment options of credit card, debit card, UPI, net banking, COD, etc.
Step 7 – Install A SSL Certificate to Keep Your Website Secure
Every user is concerned about information safety and security while availing online eCommerce web development solutions. So, the eCommerce store owners must install a secure SSL certificate to keep the connection secured. This will help you win customers' trust and keep your website secured for lifelong. So, no matter what eCommerce platform you have, your website must be SSL certified.
Step 8 – Choose Your Shipping Partner
Once you are done with eCommerce web development and step into online selling, you have to choose your shipping or courier partner to deliver the product to the customer's doorstep. Nowadays, multiple courier agency options are available, so pick the best one with the lowest shipping charges to gain maximum profit value. You can even ask the professionals of eCommerce development companies who are working on your project. Their team can give you the best possible solution.
This is the step-by-step process to develop an eCommerce website for any eCommerce platform. Now that you know the process well, it is time to get started with eCommerce web development. Also, there are some quick for you to ensure successful website development.
Quick Tips for Successful Ecommerce Website Development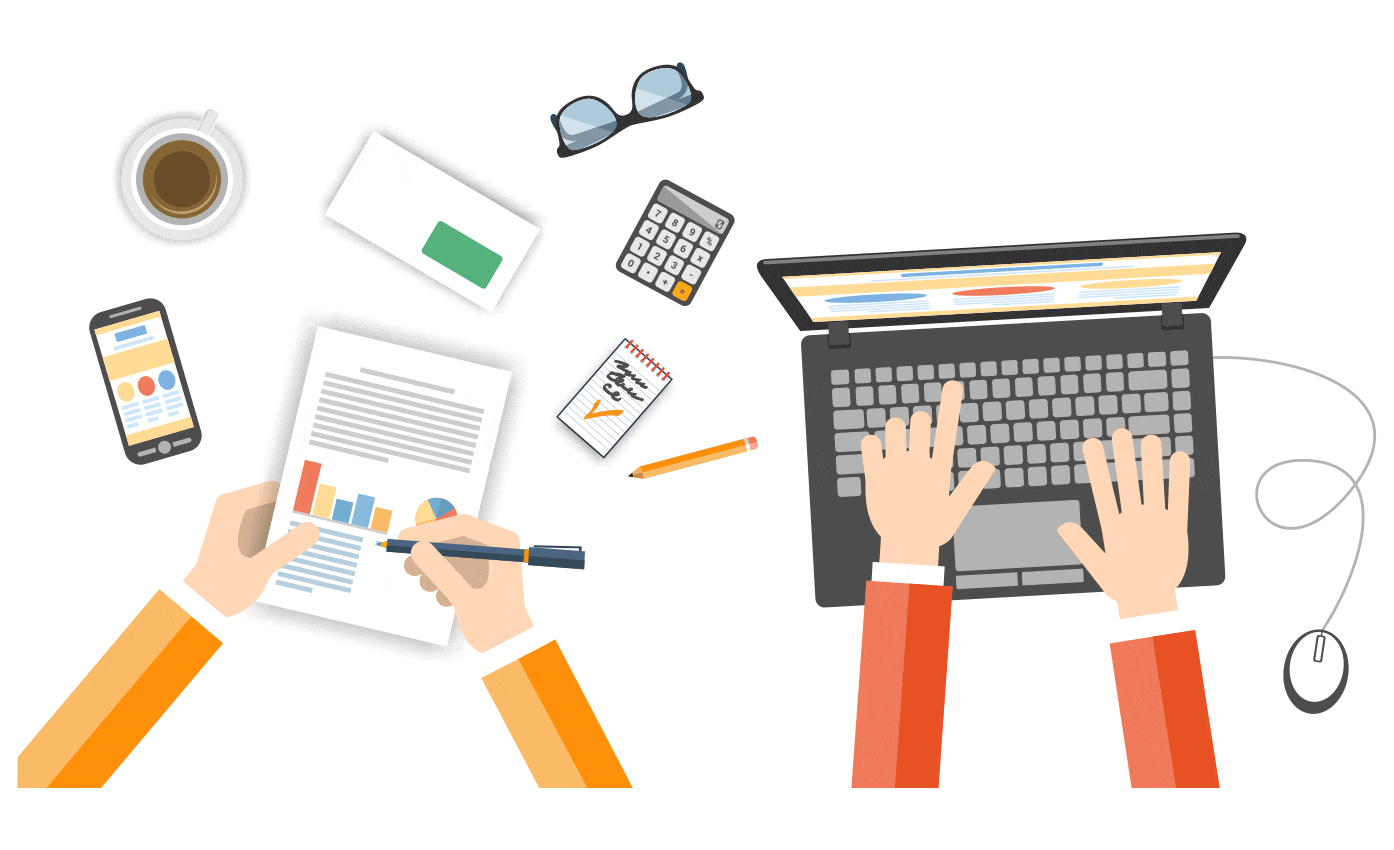 Here's a list of some quick tips for successful eCommerce development as suggested by the professionals of the top eCommerce development company.
Choose the right eCommerce platform & have a functional theme for your online store. Make sure the website should be visually appealing, responsive, customizable, and easy to load.
To keep your eCommerce website on top, do proper SEO and search marketing, as this will increase your brand's visibility.
Keep the website's security on top priority as none of the buyers want to shop from an unsecured eCommerce store.
Limit the number of products to sell, as this will keep the customers sorted. Also, streamline the checkout process with a few clicks.
Embed high-quality pictures and images on your product page to leave a first and lasting impression on the buyers.
Keep the transaction process painless and simple as this will reduce the bounce rate of your eCommerce website.
How to Hire Mobile App Developers in Dubai, Abu Dhabi, Sharjah, UAE?
Start Developing Your Ecommerce Website Now!
Ecommerce has become a flourishing and demanding sector especially, after the post-pandemic era. It presents an amazing opportunity for both small business owners and established businesses to drive more sales and revenue while opening a door of opportunity to develop a strong brand presence.

However, a decade ago, setting up a successful online eCommerce business was not everyone's cup of tea, as people aren't even aware of the steps of developing an eCommerce website. This is why they keep on wondering 'how to build an eCommerce website from scratch?' but the recent development and advancements have made things easier than ever.
Now, one can take the assistance of a leading eCommerce development company in Dubai or other places and get a ready-to-go eCommerce website. What could be better than getting a feature-rich and appealing eCommerce store in hand? We guess nothing! So, what are you waiting for? Just drop in your requirements and get a perfect website adhering to your business needs.