"Transform your shopping experience with a Shop Now Pay Later app – empowering you to choose when and how to pay."
Oprah Winfrey
Do you want to develop a Shop Now Pay Later app? If yes, then you must read this blog. When you're shopping online, you add items to your cart but the total price leaves you unsure. You thought you could make the payment later without incurring any additional interest or charges. The positive side is that this is made feasible through Shop Now Pay Later (SNPL) services.
Integrating SNPL in your online store or mobile app can change the game for you as a business owner. In fact, the global SNPL industry is expected to reach $450 billion in 2026.
This growth is driven by the introduction of new technology and payment methods. Customers may now pick from a range of commercial options. One of the most recent and well-liked trends is this Shop Now Pay Later one.
Thus, if you are wondering about implementing SNPL into your app or site, you should know the basics of the app. This way, you can then provide the best service to your customers. Let's discover how to develop a Shop Now Pay Later app Oman and other aspects.
What is Shop Now Pay Later?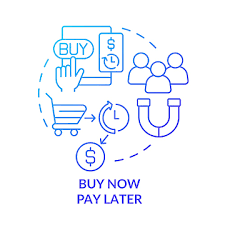 The "Shop Now Pay Later" is a flexible and convenient payment app that makes shopping easier and more manageable. Users can use this app to purchase products from online stores and some physical shops without paying the entire amount upfront. Users can spread payments out over time and often in installments. Shop Now Pay Later acts as a bridge to allow users to get the items they need or want sooner while still allowing them the flexibility of paying over a period that fits the budget.
Market Stats of Shop Now Pay Later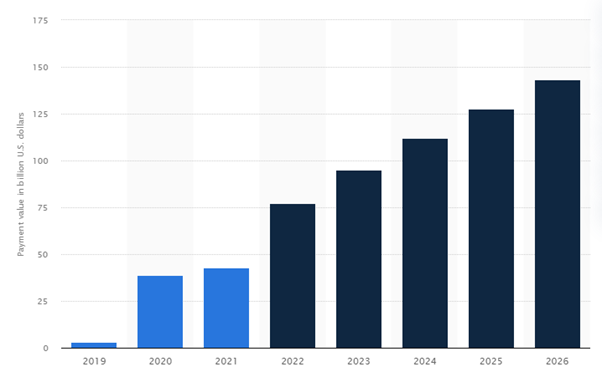 The market for shop now pay later was worth USD 6.13 billion by 2022. It is expected to grow at a CAGR of 26.1% between 2023 and 2030.
There are however significant differences when comparing SNPL's market share in more than 20 domestic ecommerce markets around the world.
installment payment loans became more popular in Poland during COVID-19 for certain products, such as electronics (computers or TVs) and household appliances.
In Chile, for example, SNPL payment is affected.
Gen Z (born from 1995 onwards) is the only group that has a higher percentage of users.
How Does a Shop Now Pay Later App Work?
SNPLs allow customers to purchase their favorite products on a budget. In order to use now pay later apps you must Install the app and place your order. If you don't wish to pay right away, select "Pay Later" on the checkout page.
SNPL app acts as a service provider for financial services between the buyer and seller. You can find a list of e-commerce sites and brands that accept payments inside the app.
If you want to buy a laptop through an eCommerce platform, or speakers from a brand directly, you can check if that platform supports that brand. Then, you can proceed to the purchase if that platform does.
The SNPL App has a list that includes items where you can pay via the app. Enter the relevant information and choose the "pay later option" when you get to the checkout page.
You can either convert the payment to an EMI or move it to next month. This will enable you to make purchases even if your account is depleted of cash. Now you understand how this app works, you should now develop a Shop Now Pay Later App. However, you can even build an ecommerce website like SNPL with the assistance of professionals for an enhanced user base.
Top 5 Shop Now Pay Later Apps
Here are the most popular Shop Now Pay Later apps UAE that you must check out:
1. Affirm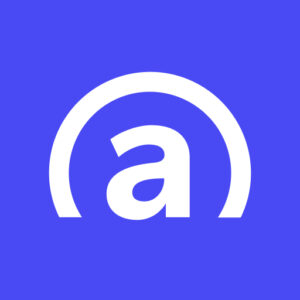 Affirm is a popular and the best shop now pay later app. Consumers are able to borrow up to $17.500 and pay it back over time, with rates that range from 0% to 30 %, depending on which merchant they choose. Most loans may be repaid by customers without additional fees within three, six, or twelve months.s. Affirm works with 12,000 retailers. Many retailers accept Affirm at the checkout. The SNPL can be used by consumers at any retailer that isn't affiliated with the company.
2. Klarna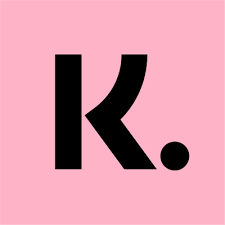 The SNPL offers three repayment options for up to 36 months of financing. Shop Now Pay Later also functions as a personal shopper by showing deals, offering shopping advice, and creating wish lists.
In 17 countries, 250,000 merchants are connected to the app. There is also an option to create a one-time virtual credit card that can be used online in any US retail store. This includes those who are not affiliated with Klarna.
3. Postpe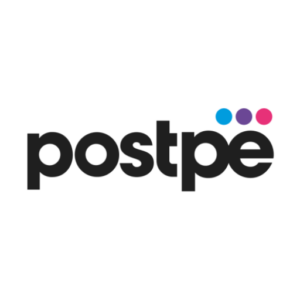 Postpe was born in spite of the high fees charged by financial institutions. You must be at least 18 years old and have a UAE mobile number and valid ID to use Postpe.
After you create an account, you can find the items you wish to purchase and then go to the Postpe App to create a virtual card. This buy now pay later shopping app Yemen will allow you to split your payment into three equal parts. Just like you would with a debit or credit card, complete your virtual postpay card.
4. Spotii

Spotii, a sister-brother duo founded in 2020 by Anuscha Ahmed (CEO) & Ziyaad Ahmad (COO), was co-founded by Anuscha and Ziyaad Iqbal. Zip, a famous Australian fintech company, acquired Spotii for $20 million by the end of 2021. Spotii is a local brand focused on the categories of lifestyle, fashion, and beauty. Your purchase can be split into four monthly payments. Upon making the transaction, the initial payment is made, without any costs or interest.
5. Tabby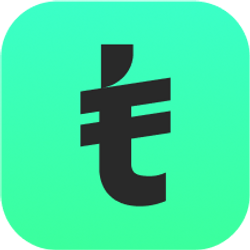 Tabby, a Shop Now Pay Later (SNP) platform, was founded by Daniil Baralov and Hosam Arabic in the UAE in 2019. It is available in KSA and Egypt, as well as in Kuwait, UAE, and Kuwait. More than 2 million users have already downloaded the app, which offers more than 4,000 small businesses and brands. Tabby accounts can be opened by you or automatically created when you use Tabby to pay at one of the partner stores.
Must-Have Features of Shop Now Pay Later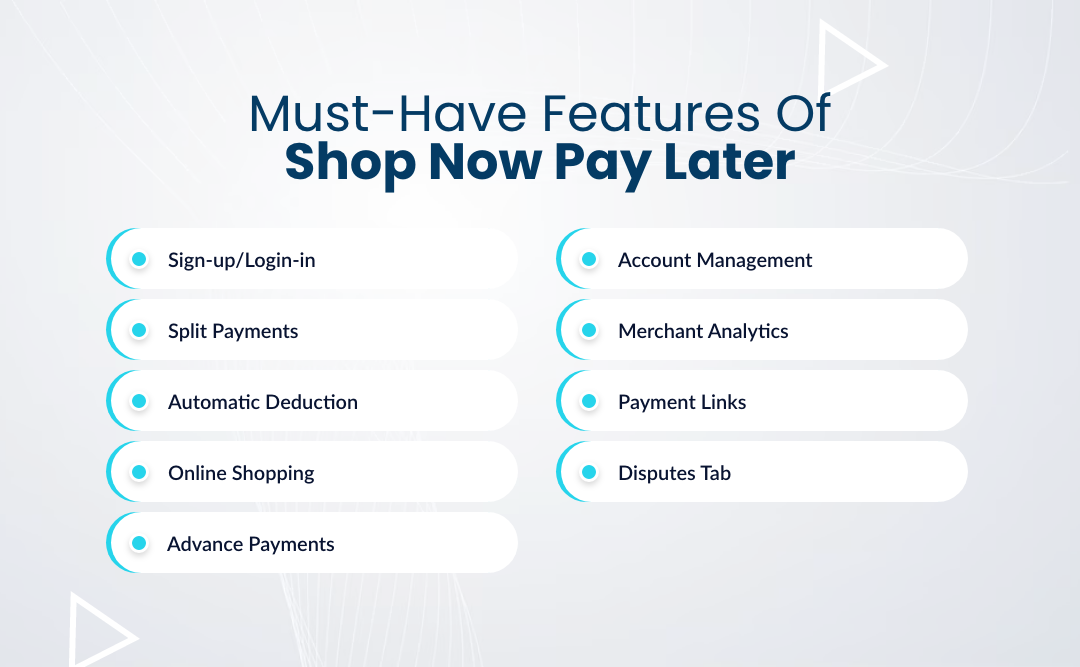 As per Drupal Development Services provider, below are the key attributes that must be integrated into the SNPL app for smooth functioning. So, let's have a look:
1.  Sign-up/Login-in
The primary purpose of a Buy Now Pay Later App Development UAE is to enable user sign-in by email or OTP. Although it may seem that this option is mandatory, you do not have to enter your login information to use the features.
Unlike other payment options, you can use the SNPL application as a guest and explore the many features that it offers. Upon approval, you can definitely input your login information later.
2. Split Payments
This is a very common situation: customers are looking to buy something but their budget or income only covers about 1/4 of the price. The "split payment" option is a great solution.
Customers who are unable to afford the entire cost upfront may choose to pay it off over the course of four EMIs. Customers can also get a longer payment limit, but they will be subject to interest charges and fees on lending apps. So, if you plan to incorporate this feature in your app, then you hire full-stack developers for better results.
3. Automatic Deduction
Automatic deductions can help customers who are tardy and forget their payments. An automatic deduction is an option in the app. All dues for the next purchases are deducted on the set date from the customer's account.
4. Online Shopping
An App like Noon has built-in online shopping portals which allow users to place orders instantly for specific products or brands. The application performs as an e-commerce store, however, because you can see categories of products, get real-time prices and deals, and view the costs.
The screen is very diverse, which makes it easy to place orders. After making a purchase, customers may track their orders, which adds some special advantages.
5. Advance Payments
Customers can also choose to pay in advance for the products they select. Even though there is an option to "Pay Later", most customers will still want to pay on time, especially for two reasons.
First, the customer may want to use the app again or make a payment in order to reduce the financial burden. In such cases, automatic deductions won't be triggered. However, eWallet app development can also be a great feature to integrate in the SPNL application. Also, when users want to shop for something, they can use their wallet money from this eWallet option.

6. Account Management
Any buy now pays later Dubai app will have a feature that is highly sought-after for account management. Pay Later apps have given priority to this feature, which allows users to view their purchases, schedule payments, and access all of their personal information on the screen.
The application can be integrated into the e-commerce platform, allowing customers to access apps from third-party platforms.
7. Merchant Analytics
SNPL's services are not only popular with customers but also with merchants. All third-party platforms that use SNPL have real-time access to the number of orders and total revenue generated.
Mobile payment statistics give a comprehensive overview of the relationship that exists between the app and its users, encouraging them to develop a lasting relationship with the app.
8. Payment Links
One of the most popular features is special payment links. They allow shoppers to receive payments from customers through a unique link. When you shop at a nearby store, this function may come in extremely handy. If the app is available, customers can also convert their payments to flexible EMIs and Pay Later payments.
10. Disputes Tab
Problems are not uncommon. SNPL has prepared for the challenges that arise with the online Dubai payment app. Customers can notify the app of their concerns through the dispute tab when they encounter any issues. The app responds quickly and takes action as soon as a concern is raised.
Steps to Develop a Shop Now Pay Later App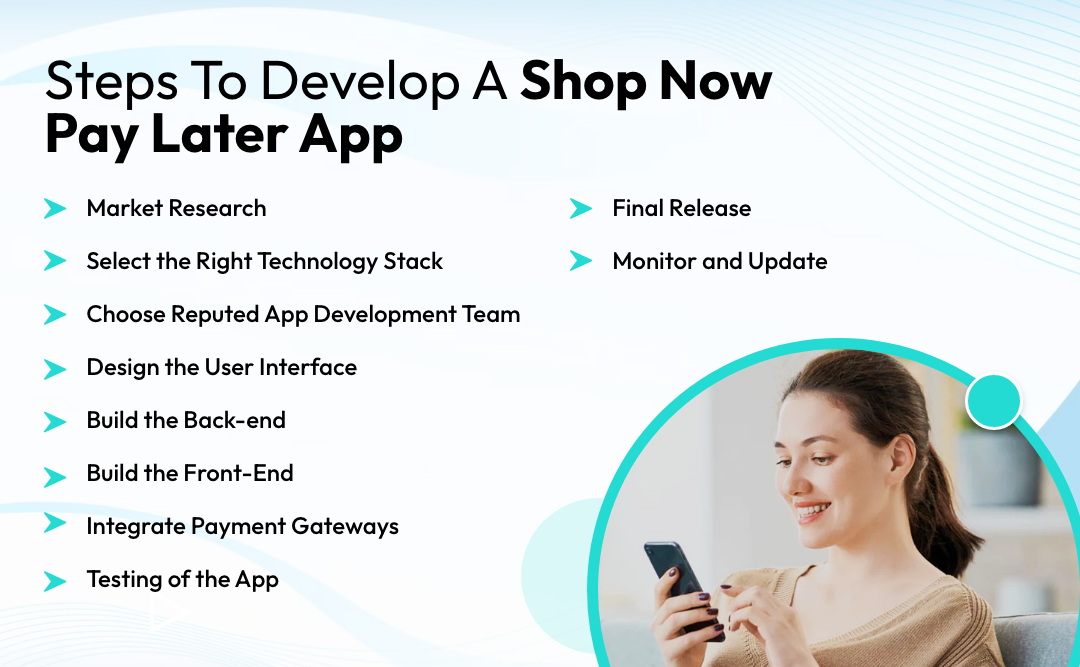 Now that you know the features of the SNPL app, you must be thinking about "how to develop a Shop Now Pay Later App". No worries!! In this section, we will guide you through a step-by-step process to develop a robust SNPL app for your business.
Step 1: Market Research
When you develop a Shop Now Pay Later application, the first thing you should do is research the market as a whole and your competitors. Before you begin developing your Shop Now Pay Later application, it's crucial to conduct market research. You can get an idea of the features that are already available and identify the gaps you can fill in the market. You should be focusing on the following:
Check out the best Shop Now Pay Later Apps Kuwait in the app store and read their reviews.
Look at their pricing model and see if there are any hidden fees or interest rates.
On forums and social media, you may find out what others are saying about applications.
Step 2: Select the Right Technology Stack
Selecting the appropriate technology stack for your project is essential. You will have to choose between:
Programming language
Third-party frameworks or libraries
Databases and more
The right tech stack for mobile apps is important in a number of ways. The technology you use to develop your app will determine whether it is robust and can be adapted to different operating systems. Along with the right tech stack, you must also select the best mobile app development platform. For instance, if you want to build an app for only Android devices, then you must opt for that.
The performance of the application and its future growth will be positively affected by any accurate or uncalculated decision to select only the best technology stack.
Step 3: Choose Reputed App Development Team
Hiring a reputable iOS or Android app developer from an experienced flutter app development company is another crucial step to develop a Shop Now Pay Later app. The market has become much more competitive during the last few years. As a result, you need to work with mobile app developers that are knowledgeable about the most recent trends and technology. Here are some things to look for:
Previous clients' reviews
What is the experience of your team?
The number of projects completed
Has the person worked in your field?
Step 4: Design the User Interface
Are you aware of the two main factors that determine your app's success and how to achieve it? The two most crucial elements are user interface (UI) and user experience (UX). To comprehend the requirements, UX designers must collaborate with product managers and business analysts. UI designers need to work with front-end developers to make sure that the design looks good after implementation. UI/UX are both essential, so you can't ignore either.
Step 5: Build the Back-end
The backend of your mobile app is responsible for the logic and functionality. This includes managing user accounts, storing information, and processing transactions. It is therefore crucial to build a back-end scalable that can handle many transactions while protecting users' sensitive information. When you hire dedicated developers from a reputable firm, you won't need to worry about the back end.

Step 6: Build the Front-End
The front end of your app is the interface that users will use to communicate. It should be responsive and user-friendly. Also, it is important to create screens, forms, and buttons which allow users to easily navigate and complete transactions. However, it is important to consider the different platforms that your application will be accessible on and ensure it runs smoothly across all devices.
Step 7: Integrate Payment Gateways
Payment gateways play a vital role in Shop Now Pay Later. Connect with popular payment gateways such as PayPal or Stripe to allow users to complete their payments in the way they prefer. It must be confirmed that your app meets the security requirements of the payment gateway providers.
Step 8: Testing of the App
It's important to thoroughly test your app as soon as it is created to ensure that it performs as expected. Performance testing verifies that the app can handle big transactions while functional testing verifies that all features are operating as intended. It's crucial to find and solve any flaws in an app before launching it.
Step 9: Final Release
Once the testing has been completed, launch your app. You need to create a marketing strategy to attract users and optimize your app for app store optimization to increase its visibility. You should also consider collecting user feedback in order to enhance your app's functionality and user experience.
Step 10: Monitor and Update
Once your app has been launched, you should immediately start analyzing user feedback to improve its functionality. Updates to fix bugs are part of this. New features can be added based on feedback from users, and the app will be optimized for better performance. Monitor your app's analytics in order to identify improvements and track usage.
How To Make Money from Shop Now Pay Later App?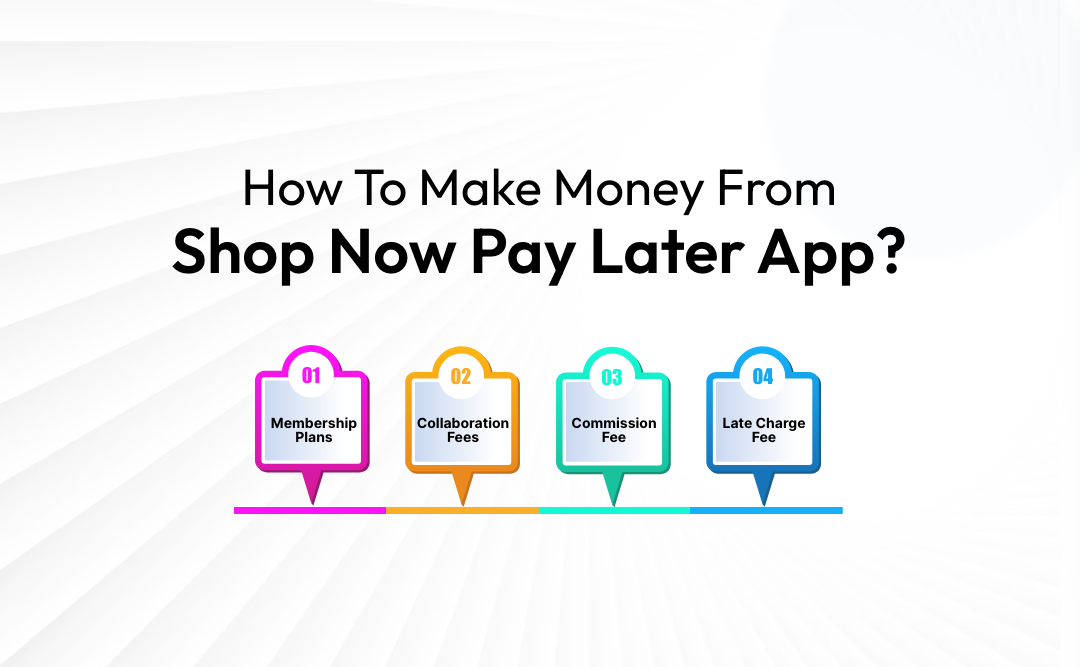 With the app model, there are several methods to make money. Most Shop Now Pay Later apps are successful because they use different ways to make more money. Here are some of the most possible monetization strategies for your shop now pay later app.
1. Membership Plans
Offer yearly or quarterly membership plans to generate high revenue. Users can take advantage of the flexibility in repayment options and earn reward points when they pay their installments on time.
2. Collaboration Fees
Making money is easy if you charge brands a collaboration fee to partner with your app. You can hire an iOS or android app development services provider to create a section that allows merchants to easily follow the collaboration and payment process.

3. Commission Fee
Charge merchants a commission charge in connection with each sale or transaction to generate a substantial sum.
4. Late Charge Fee
BNPL does not charge interest, but you may charge a penalty if the customer fails to pay on time.
You can create a buy now, pay later app with the best possible user experience by implementing these monetizing methods.
Conclusion
Smartphones and their integration into digital technology have led to a preference for online shopping by individuals who understand its benefits. Recently, e-commerce sales reached $5.2 trillion, and continued growth is anticipated. It's the perfect time to start a venture for a SNPL application. For the same, you can hire an eCommerce development company who can develop a Shop Now Pay Later App and you will get the best results.
FAQ
1. How Much Does it Cost to Develop a Shop Now Pay Later App?   
Costs to build the Shop Now Pay Later App range between $12,000 and $25,000, or even more, depending on the project scope and customization required. It is important to work with a development team who can give you a detailed estimation of the Shop Now Pay Later App Development UAE cost based on the specifics of your project and budget.
2. What is the Cost to Hire an App Developer?
Depending on criteria including location, expertise, platform, complexity of the program, and project scope, the cost to hire an app developer might vary significantly. While a buy now pay later app development company Oman may cost $10,000–$25,000 or more for an entire app development project, independent developers typically charge $15–25/hour.
3. How Much Time it Takes to Develop a Shop Now Pay Later App Dubai? 
The length of time it takes to construct a Shop Now Pay Later app depends on a number of variables, including its complexity, features, team size, and technological stack. A completely working app may take anywhere from 3-5 months to a year to design, create, test, and release.
4. Is the SNPL App Profitable? 
Shop Now Pay Later can be profitable because of the fees charged to merchants, and the interest accrued on delayed payments. Profitability can be affected by user adoption, merchant partnership, and risk management.
5. How is BNPL Different From EMI? 
EMI lets you pay in installments and avoid paying interest. BNPL is also available, but this service is mobile and does not require a card. It is also fast and paperless.