Are you looking to develop an app like Noon in Doha? Then keep reading this blog.
People now frequently use e-commerce applications to purchase various goods, including fashion, footwear, cosmetics, and smartphones.
However, local or neighboring markets are still common places where people purchase; this is only applicable in certain circumstances, such as emergencies or when finding what you're looking for online is impossible.
Do you wonder how these applications gained such a significant audience quickly? The accessibility and comfort that these applications offer is the primary factor in the popularity of eCommerce applications.
Applications like Noon are very successful in Doha. People throughout the world rely on several small local e-commerce enterprises.
Large-scale online purchases have been made possible by these business models during the Covid19 pandemic phase. Similarly, the cost of building an application has varied over time.
Are you among those who desire phenomenal growth by hitting the online market with a personalized app like Noon? Then you have reached the correct place. 
This blog will discuss the steps to develop an app like Noon and the features that would help you in the development process. 
About Noon App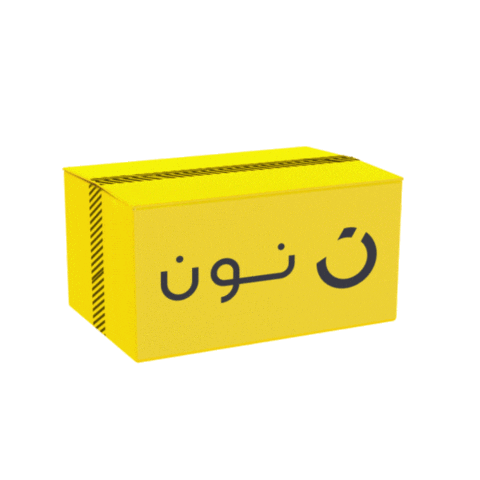 Noon, founded in 2017, is regarded as one of the UAE's leading lifestyle and e-commerce shopping applications. The firm offers free delivery options and offers services in many other nations in addition to the UAE.
Within the last two years, Noon's revenue has surpassed $1 billion. The business has room for a 20 million item inventory. Such variables affect the cost of creating an app as well.
Fashion goods, baby goods, sports equipment, household goods, technology and gadgets, groceries, and other items for daily living are included in Noon's online catalog. Marketing such goods may be difficult if the developers don't use an effective improvement form and layout. 
If you want to develop an intuitive, convenient custom mobile app, hire a custom mobile app development company. Every E-Commerce software should be able to draw in and keep consumers. Therefore, the designers must implement premium features on such applications. 
Current Market Stats of eCommerce App 
Here are the current market stats of eCommerce apps like noon. Let's have a look at them.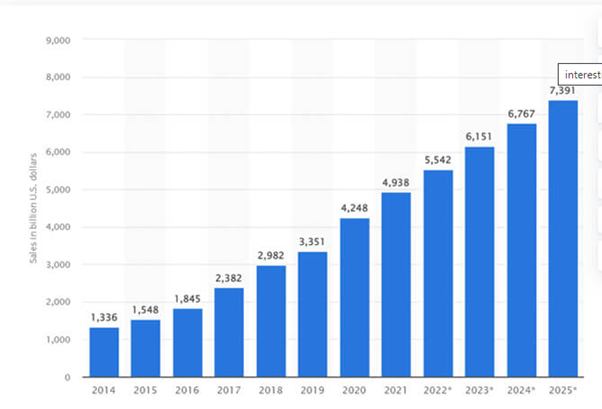 5.4 billion US dollars were spent on eCommerce app advertising globally between the last half of 2020 and the initial half of 2021. 1.8 billion people, or one-third of the world's population, resided in the U.s.a..

According to Statista

, By 2027, there should be 5,263.6 million users in the eCommerce sector. 

User penetration is anticipated to reach 66.2% by 2027 from a 2022 baseline of 54.1%.

Sales of e-commerce software increased by 22% from the previous year to $3.56 trillion in 2021.

In terms of overall spending, the US accounted for 10% of global e-commerce, coming in second only to China.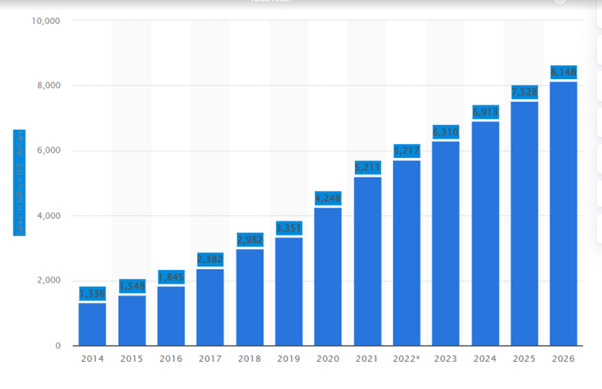 In the US, mobile e-commerce accounted for 7.3% of all sales in 2021. This percentage was 15.6% in the UK.

The most well-known online retailer in the US was Amazon.

According to projections, the United Arab Emirates' eCommerce market would increase by 11.36% between 2022 and 2027, reaching a value of US$19.83 billion.
Steps to Develop An App Like Noon
Here are the 7 steps to develop an app like Noon. Let's see each of the following steps in detail. 
1. Market research
The first step to developing an app like Noon is doing thorough market research. Market research is essential for every business because it lets you know about your business's market size, target audience, and competitors. You must know what your competitors are doing and your target audience's likes and dislikes.
Additionally, you need to look at their shopping patterns and how frequently they buy products or their preferred product. Your ability to design an application that fulfills user needs and stands apart from the competition will provide you with a competitive advantage.
2. Choose Essential Features 
The next step to develop an app like Noon is to choose essential features for your application. An eCommerce app like Noon must-have attributes like a product catalog, landing page, Product rating and reviews, product pages, advanced search filters, add to cart, multiple payment options, push notifications, and so on. 
Make sure to add all these essential features and advanced features in your application that can bring about more customer engagement. Hire dedicated developers that can implement these features in your application.
3. Choose a Platform
The next step to develop an app like Noon is to choose the correct platform. You can select the most eminent platforms, Google Play Store and Apple App Store.
It is essential to decide if you target the audience in a solid platform or utilize cross-platform to target a huge audience.
It becomes easier to choose the platform by keeping an eye on the database and selecting the content management system, stock, development cost, and scalable foundation. 
4. UI and UX Design
The next step to develop an app like Noon is your application's UI/UX design. Keep in mind that the app design must be simple and easy so that the users have easy access to the functionalities.
A user-friendly design draws more people to your app. Make a user-friendly app with lots of content to explore engagingly.
Collaborate with UI & UX design firms if you have no design experience. They will assist you in producing the most outstanding appearance for your commerce app and an eye-catching logo to increase brand recognition.
5. Choose the Tech Stack 
The next step to develop an app like Noon is to choose the correct technology stack. Selecting the appropriate technology stack for your grocery delivery app development is vital, and it must be done consciously. You should use the following tech stack to develop an app like Noon.
Frontend – ReactJS

Backend – Node.JS, Express.JS

Database – MongoDB

Java – Android, Flutter, React Native

Swift – iOS, Flutter, React Native.

Payments – PayPal, Braintree, EWallets, Stripe

AWS – Server

Push Notifications -Twilio 
6. App Testing 
The next to develop an app like Noon is application testing. It assures that developers may resolve any errors or issues in the application before delivering it to users.
Whether they do so will depend on whether they meet the technical and business requirements that guided its design and development. Before you launch your application on the platform, do proper quality assurance testing. 
You must do user testing to determine if your application is prepared to connect with people on a big scale. Give them access to the features and UI of your application. 

7. Launching the Application 
When an app is tested, the next step to develop an app like Noon is to launch the app. You must ensure that the mobile app development has been completed successfully and you are ready to move on to the application launching part.
However, you must adhere to Apple's or Google's developer requirements before making your application available on the app store or play store.
Additionally, you must link your digital marketing strategy with their needs. Once your application has been successfully released on the app store, you may promote it on various social media platforms to reach a wider audience.
Essential Feature to Develop an App like Noon 
The three crucial panels essential to build an app like Noon are the user panel, vendor panel, and admin panel. Applications are managed and operated by these three panels. So have a look at the below features.  
User Panel 
Sign in

Search products 

Order Placement 

Order status and tracking

Wishlist

Multiple payment options 

Real-time notifications 

Review and feedback
Vendor panel 
Sign in 

Stock management 

Add subscription plan

Payment analysis 

Product and order management 

Multiple store management
Admin panel  
Dashboard management

Product and category management 

User management 

Deals and offer management 

Report and analytics
Conclusion 
People love to enjoy online shopping. Thus, if you want to develop an app like Noon and simplify their lives, go for it. You need to remember that since there is enormous competition in the online market, like Amazon and Walmart, you need to provide people with distinctive, customized experiences and make their online purchasing as simple as possible.
Therefore, we have mentioned all the necessary information about the Noon app in this blog, including market stats, vital features, and steps to develop an app like Noon. 
However, if you're searching for proficient and accomplished developers to help develop an app like Noon, hire a mobile app development company.
That can assist you in identifying the experienced professionals to work for you and provide you with the application you've always proposed to expand your business. 
FAQs
How much does it cost to develop an app like Noon?
The cost to develop an app like Noon depends on different factors affect the development cost. However, if you want to build a simple app, it will cost you $25000 – $ 35000. At the same time, the advanced app will cost you around $50000 or above. 
How does an eCommerce app work? 
The same ideas apply to e-commerce as they do to conventional stores. Customers visit your online store, look through the items, and then place an order. The significant difference is that they may do it from the comfort of their home, and your customer isn't restricted to a particular area.