Since the pandemic, the e-commerce industry has been on the rise, resulting in the adoption of trending tools and technologies. The invention of modern age technologies has surpassed levels that aren't even expected by 2025.
Among all applications, Buy Now Pay Later app development solutions are gaining immense popularity. A few years back, when the economy sank to an extent, BNPL saved it. The app has enabled millions of people worldwide to afford the products needed during a pandemic crisis.
So, with the rising popularity of BNPL apps like Cashew and others, more businesses are stepping into this line. If you are also among them, this blog is right for you. It will act as a step-by-step guide for developing Buy Now Pay Later app.
Buy Now Pay Later App: What Is It & How It Works?
BNPL services are similar to using a credit card or taking a loan. However, this application enables users to buy the products online and pay the amount in installments as per their feasibility. To date, this is one of the most convenient pay later shopping methods where customers can afford to buy products even if they do not have the desired budget.
What could be better than getting all your essentials without burning a hole into your pocket at once? We guess nothing! The best part about Buy Now Pay Later app development is that the process is extremely simple and ensures customers get a loan in just a snap of their fingers. But, users have to make sure to pay the amount on time to avoid additional charges.
Working Model of Buy Now Pay Later App Like Tabby
An app like tabby offers around 30 days options for hassle-free payment.
Users have to add their cards to the payment option. After that, the EMI amount will be auto-deducted from the card on a timely basis to avoid additional charges.
Customers can also go for small installment options as per their convenience.
The merchants will get a commission of around 2-6%, along with a fixed fee for every transaction.
To offer users a hassle-free payment experience, a QR scanner is available.
So, this is how a BNPL app like tabby works and makes it easier for all the customers to get an amazing shopping experience without worrying much about the budget. Now that the process is clear let's reveal the features that make the BNPL app more convenient and users preferred choices.
Key Features of Buy Now Pay Later App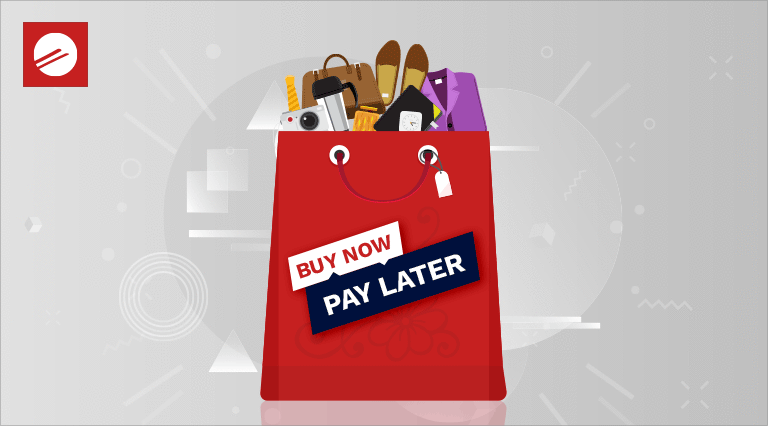 The following is the list of features highlighted by the Buy Now Pay Later app development company professionals that a successful application must contain.
When it comes to availing online services, be it BNPL services or others, users don't prefer to spend hours on sign-up and registration. Keeping this in mind, a BNPL app like Cashew has an instant sign-up process. This amazing feature enables all the customers to easily sign up and get the perks of a payment-less shopping experience.
To avoid late installment clashes and other payment-related problems, provide multiple payment gateway options to the users. You can include basic payment options, such as credit card, debit card, UPI, net banking, and more to let users feel convenient while making payments.
Do not keep the loan amount fixed as different users have different budgets. So, it is better to offer the customers feasible loan options depending on the type of BNPL service provider you use. You can offer a soft loan option starting from installments within a couple of weeks to months. Including this feature will help users and increase the chances for BNPL app engagement.
Also Read: How to Develop Loan Lending Mobile App?
Enabling this feature into Buy Now Pay Later app development will enable users to pay the first part of their installment, and the rest will be deducted on fixed dates with zero interest. But, if a customer uses a credit card for payment, they have to pay a minimum monthly payment, and for the rest of the amount, interest will be applied until paid completely. So, this is how you can help the users to buy needed goods under minimum overpayment.

In a BNPL app like PostPay, the loan offered to the customers is repaid periodically. Although customers may have to make the payment in weekly or monthly installments, merchants must pay in full. So, enabling this feature automates the process and makes purchasing & payment hassle-free.
This is one of the most useful features of the BNPL app as it helps users get completely rid of the paperwork and get a digital loan with just a tap. Users do not have to sign any legal document or something to get a loan and can easily enjoy online BNPL services.
These are some of the key features that are increasing the worth of Buy Now Pay Later applications in today's time. Along with knowing the features, understanding the step-by-step process of BNPL app development also matters. So, let's get started.
How to Develop A Buy Now Pay Later App?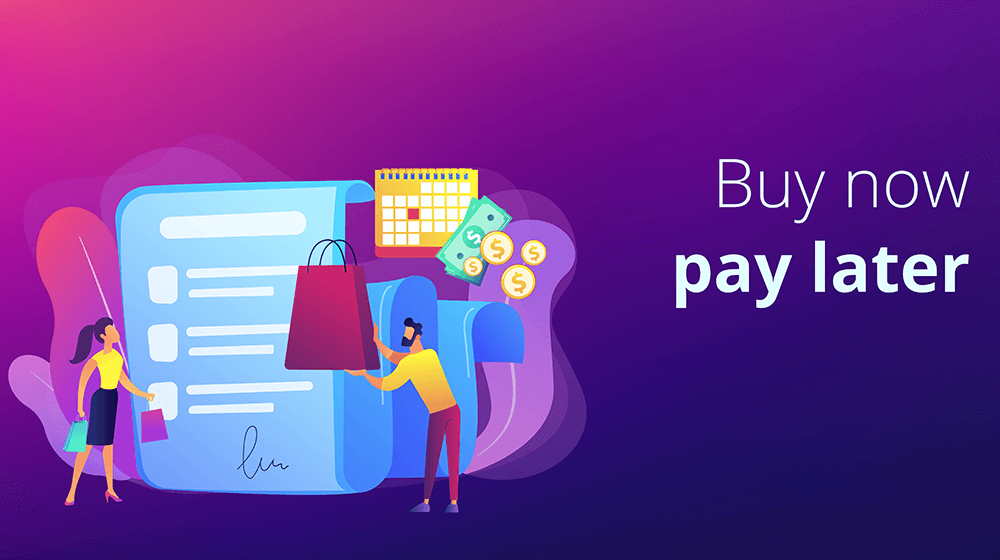 The success of BNPL apps like Cashew has not only drawn the attention of users but of businesses as well. As a result, they keep on wondering how to develop a Buy Now Pay Later app.
To develop a successful app like tabby, draw a bigger picture of the project and define your scope well. Before stepping into the development process, understand the process you are working on, and then take a step ahead.
Select an appropriate SDLC model for your BNPL app development project. This will increase the productivity of your application and make it more efficient.
Determining an ideal approach is one of the crucial steps of a Buy Now Pay Later app development process. So, you need to decide whether to go for PaaS, API, or SDK for your BNPL project.
A team plays a huge role in defining the success of a project. So, along with focusing on development, make sure to build a strong team. If you don't have enough skilled professionals, hire dedicated developers from a well-known development organization.
Right API implementation is crucial to integrate for successful app development. However, as BNPL is a fusion-proved model derived from the list of APIs, don't take this step for granted and make the right choice.
Pick the Right Cloud Provider
Cloud-based solutions are among the best alternatives for startups to access IT infrastructure without developing one. So, picking the right developer is also crucial for Buy Now Pay Later app development.
Buy An ID Verification System
Proper ID verification is of foremost importance for online payment service providers. So, get a validated ID while working on BNPL app development.
Once everything is finalized, it is time to develop a BNPL app. If you have skilled developers for app development, well and good, and if not, hire a team of professionals who carry years of experience. Availing app development assistance from skilled developers will improve business outcomes and ROI.
Finally, conduct in-depth testing before launching your BNPL app to ensure that everything is fixed and all errors are resolved. This will result in speedy app performance, good reviews, and increased user engagement.
So, this is all about the step-by-step process that you have to follow while developing a Buy Now Pay Later app. Simple. Isn't it? If you are finding the process difficult, you must hire dedicated mobile app developers who can help you in the development.
Read More: Cost and Features to Develop Money Lending Mobile App
Besides this, if you are creating an app on your own, consider the following points. 
Points to Consider While Developing A Buy Now Pay Later App
Developing a BNPL app isn't a big deal, but keeping it secure is definitely a big deal. So, to develop a 100% secure application, consider the following points.

Data Encryption
A perfectly encrypted application eliminates the risk of Cyberattacks. We all know that the data stored on the internet isn't that secure, so data encryption is a need of the hour. You need to protect your application to prevent it from such damage.
Two-Factor Authentication
A two-factor authentication process has become mandatory for online services like digital transactions. Incorporating this into your application will gain customers' trust, and they will use your application without thinking twice.
Security
Apart from data privacy, other types of security also matter. Therefore, mobile app developers should focus on building several security layers to secure the app's data. This will help you protect the sensitive information of your application.
Let's Start Buy Now Pay Later App Development Process!
As the e-commerce demand and popularity are swiping up with time, consumers are shifting towards online shopping. Slowly, all-scale businesses will have an online presence.  So, if you also want to be a part of the competition, it is time to step into the digital world and develop a successful app like PostPay, tabby, Cashew, and more.
Make sure to consult a leading mobile app development company in dubai where experienced professionals work and can help you craft an amazing application.