Today especially because of the ongoing Covid-19, healthcare systems are facing a crunch. Therefore, there are many innovations happening in the healthcare sector with Healthcare Apps.
With the advent of 5G, advanced technologies and mobile devices are combining to create a new dynamic in the modern healthcare industry.
We now see a lot of smart technologies, smart devices and wearables and excellent mobile apps that are working together to ensure an elevated level of patient care and monitoring. They are assisting healthcare service providers to diagnose and treat fatal illnesses. In fact, most of us today carry a smartphone and can install apps related to healthcare on that to track and monitor our health minutely.
Thus, healthcare app development can be fruitful for an existing healthcare firm or even for any organization looking to monetize in this field.
Healthcare IT solutions powered with state-of-the-art technologies can create ground-breaking mobile apps. There are different advanced technologies that are trending in the healthcare industry today.
It would be very profitable and impactful to develop mobile healthcare applications after keeping those trends in mind. Let us first list down a few trending technologies or kinds of healthcare mobile apps that are making a difference today.
· Wearable biosensor related apps
· Smart thermometer related apps
· Connected inhalers related apps
· Smartwatch monitoring apps
· Telemedicine/Telehealth apps
· Automated insulin delivery apps
· Virtual hospitals/ward apps
· Hospital Specific mHealth Apps
· Artificial Intelligence Apps
· Augmented Reality and Virtual Reality apps
· Internet of Medical Things (IoMT) Apps
 Customized Wearable Biosensor Mobile Apps-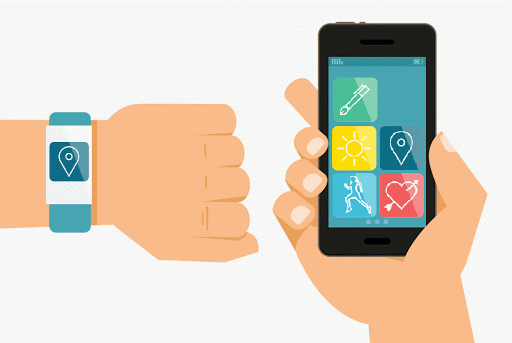 A wearable biosensor is a revolutionary technology assisting in the operation of virtual hospitals, patient care, disease deterrence and ailment discovery with much more. As the term suggests that these devices can be worn in the body comfortably.
They are usually very compact and portable. They are very light in weight also. Therefore, by developing a customized mobile app, critical insights can be gathered related to patient's temperature, heart rate and breathing rate etc.
To tap this potential, you must hire dedicated developers who have already created similar apps in the past. You need to hire mobile app developers who work as per your schedule and maintain their deadlines.
These kinds of apps are critical for patients with long-term conditions also. This is because these apps help monitor a critical patient not just within the hospital but also when he goes back home. It becomes a part of his daily life. This constantly supports the physician with all the data he requires about the patient and helps in adjusting patient care accordingly.
Smart Thermometer Mobile Apps-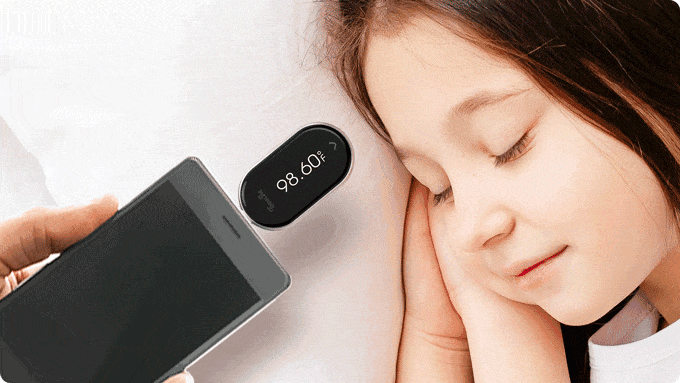 Especially during Covid 19, we have seen a major rise in the usage of smart thermometers. Thus, when you are using more and more smart thermometers then naturally you also need mobile apps to track the data shared by smart thermometers. Fortunately, you can hire top mobile app development companies who can develop exactly the app you want.
The best part is these thermometers are not just capable of monitoring and sharing temperature-related data of only patients but also of an entire area. They played a huge role in identifying Covid hotspots in the US during the pandemic.
These apps also play a big role in the treatment process also. You can also get real-time advice based on your age and additional symptoms that you are having.
Especially, this become critical for young parents who are having small infants at home who can't communicate their health situation. Moreover, all the data fetched by the device through the custom mobile app can be shared with your family doctor or anyone you consult with.
Connected Inhaler Mobile Apps-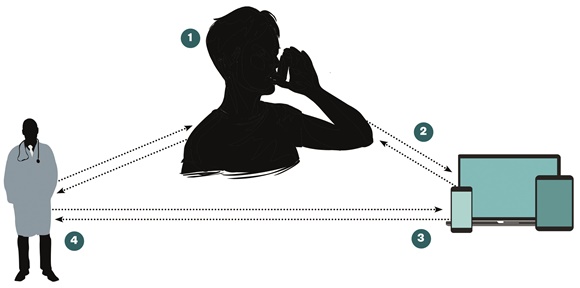 Connected inhalers also have emerged big during the pandemic as more and more customers were facing respiratory ailments.
This is as amazing a smart technology as that of smart thermometers. These are also called smart inhalers and are basically developed and connected with a mobile application. They work together to offer all critical and real-time updates regarding medication schedules and dosage reminders. They can prove to be lifesaving in case of patients with respiratory diseases.
Many such apps also deliver audio and visual alerts to remind patients to take their medicines on time. Information regarding the correct dosage is also shared with them. These apps that work with connected inhalers offer personalized supervision to advance their inhalation technique also.
Additionally, connected inhalers generate valuable usage reports that can be shared with doctors. Thus, based on the reports the doctors can make necessary adjustments in medication dosage and treatment proceedings. If a patient is not taking medicines properly or not taking enough medication, then doctors or relatives can get real-time alerts on the same.
Nowadays many AI-based apps are also created for smart inhalers. These apps are taking patient care to a whole new level with their accuracy and functionalities.
By hiring full-stack development services, you can easily create your dream healthcare solution. You can choose an android app development company or an iPhone app development company also. Generally, the same company would be able to develop apps for both platforms. This can save your time and money both.
Smart Watch Monitoring Apps-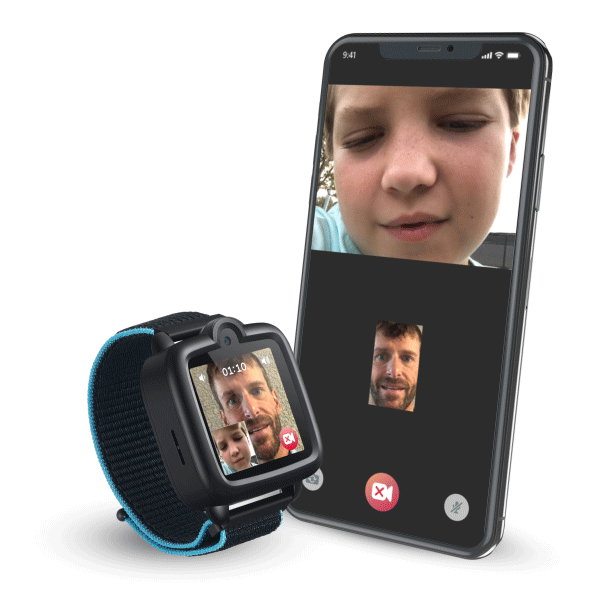 Although many companies are developing smartwatches today, only a few smartwatches from reputed companies are giving accurate results. Thus, planning a smartwatch monitoring app for those manufacturers can be more impactful.
Mobile apps developed for Apple, Google and Samsung are ruling the roost. Other simpler, yet still effective, health applications that have been integrated into smartwatches include sleep cycle monitoring and tracking, activity trackers and movement reminders – which can help combat excessive weight gain – and guided breathing and meditation exercises, which are beneficial to mental health.
These smartwatches and their apps can monitor blood oxygen levels and alert us on respiratory conditions such as asthma. These apps along with smartwatches can also take an ECG using the electrical heart sensor. This can give us clear insights on heart-related complications like blood clots, stroke etc.
You also get a blood pressure monitor in a smartwatch and along with its app you can get constant updates. You can even monitor your sleep cycle, activities and get reminders also.
You always should be thoughtful about the accuracy of the smartwatch for which you are planning to create the app. A professional iPhone application development company which specializes in healthcare industry solutions can give you real value for money. They can create highly customized solutions with the best user experience.
Telemedicine/Telehealth Apps-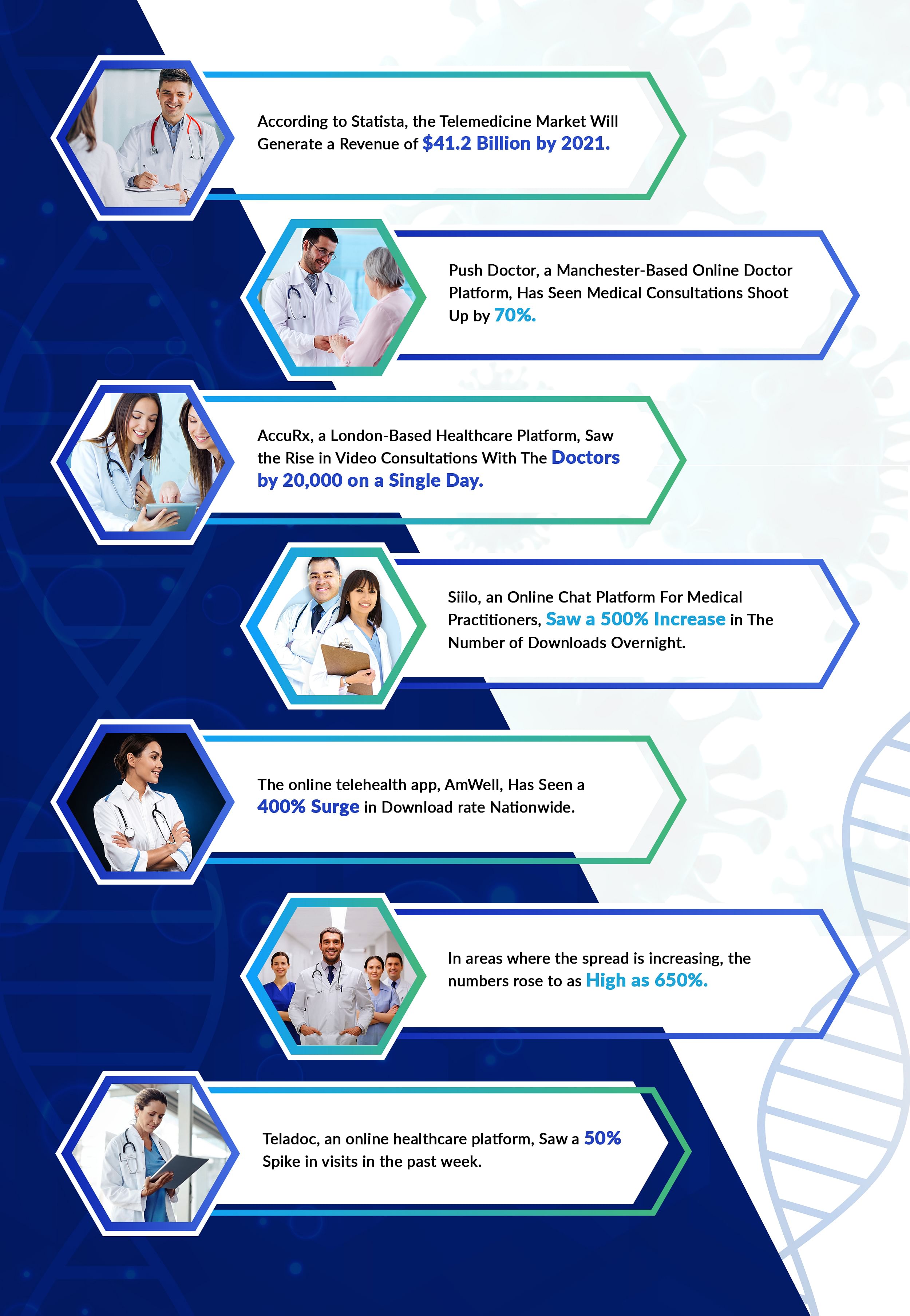 Because of the ongoing COVID-19 pandemic, we all are stuck at home and don't feel like consulting a doctor by going to his clinic or hospital. In this situation, the best solution that we have discovered is various telemedicine and telehealth apps. These apps are a hot commodity today and by hiring a professional mobile app development company you can create one of your own.
These apps can be developed for selling medicines and delivering them to the customer's doorsteps. These apps are also critical as they offer virtual consultation facilities with doctors.
You can also incorporate various features like video chat, screen sharing, text, file transfer and much more. If you want, you can embed Electronic health records EHR into your custom app. This would help in finding medical records quickly as and when required by patients and doctors alike.
You can also integrate IVR system (Interactive Voice Response) that will automate the process of interacting with patients through digital speech. Thus, a live agent answering patients' calls would not be required.
The patients will also have a single interface or app from which they can check all their health information. And since it will be a mobile app, it will be even more convenient. That's not all, many other features such as appointment management, location services, security, secure messaging, audio-video communication etc. can be integrated into the app. Additionally, you can further add functionalities such as patients' history, healthcare provider reviews and virtual testing etc.
Automated Insulin Delivery Apps-
These apps are almost like telemedicine apps but are serving a specific type of patients. As the name suggests, these apps are meant for patients having high blood sugar.
These apps constantly monitor the blood sugar levels in conjunction with continuous glucose monitors attached to the patients' bodies. Based on the feedback from the continuous glucose monitor, they also determine the dosage of insulin required for that patient.
These apps then allow the patient to share the right dose of insulin prescribed by the app with their doctor. The doctor can push insulin accordingly. AID systems can also be controlled by handheld devices called 'receivers'.
AID systems that can be controlled by smartphones through apps are the latest technology. If you develop such an application for mobile it is surely going to succeed as it won't have much competition.
If you are a reputed healthcare service provider then also you can create such an application. This would ease the pressure on your hospital as diabetic patient care would be seamless and automated. This can also bring more patients to your hospital if they are satisfied with your mobile AID healthcare solution. All you need to connect with experienced iOS app developers who are available for hire.
Virtual Hospital Apps-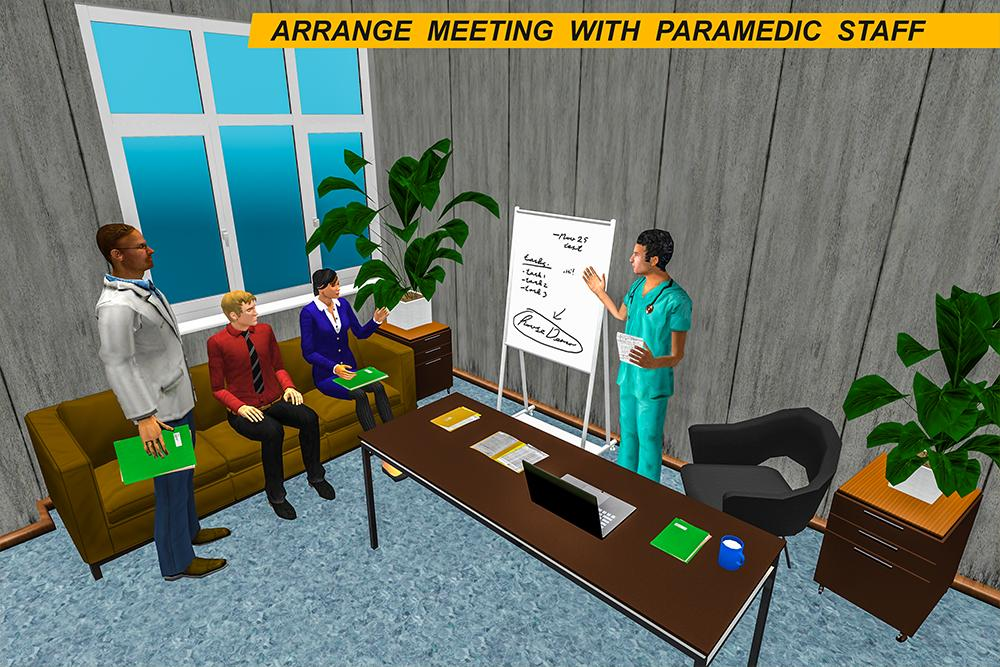 Have you seen a hospital without walls and beds? Well, today it is very much possible with smart technology. Now the patients can be treated in the comfort of their homes with all the assistance from a professional healthcare service provider.
During the Covid pandemic, we had firsthand experience of hospital beds being full and not available. Many patients had to be treated from home and there became the concept of virtual hospitals popular.
In this kind of scenario, medical wearables are connected to the patient's body. Hospital staff or doctors and nurses advise patients on how long they should keep them wearing.
This enables hospitals to monitor patients remotely and accordingly advise them to take the appropriate medicine. Virtual hospital-related mobile apps can really boost your return on investment. A well thought out plan along with support from professional mobile app developers can help you develop a magic solution.
If you are already having a reputed healthcare service or a hospital, then this is the first thing you should do at present. Moreover, if you are into some other business and are looking to invest in the healthcare industry then create a custom mobile virtual hospital app today.
Read More: How to Hire the Best Custom Web Development Company?
Hospital Specific mHealth Apps-
If you are having a hospital, then you must have a fully functional application to run your hospital smoothly. A mobile app would be critical in managing affairs such as bill desk, Rx refill requests, urgent care wait times, physician search, appointment scheduling and lab results and more. A professional mobile app developer can create a cross-platform custom mhealth app that works exactly the way you want.
These developers work dedicatedly for your project and many companies even assign one or two developers full time for the project. They understand your requirements in a detailed manner and the objective behind creating the app. They are highly experienced and understand the dynamics of a mhealth app. Thus, you can be a hundred per cent assured of a satisfactory output.
Artificial Intelligence Apps-
Artificial Intelligence is a game-changer in the pandemic. It is getting used in various activities such as analyzing CT scans, facial recognition, pandemic detection, vaccine development treatment, and vaccine development etc. Artificial Intelligence can detect the temperature of many people together also. This was useful in Covid situation. Artificial intelligence also helped in detecting pneumonia by doing a chest scan. It also helped in face recognition for people wearing masks during Covid.
So, Artificial Intelligence mobile apps have huge potential. Thus, it is imperative to find the best development company that can deliver the right solution to you. Always you should find out companies that have created AI-related apps before. These apps require highly specialized expertise and it is always advisable to hire an expert in this technology.
Augmented Reality and Virtual Reality Apps-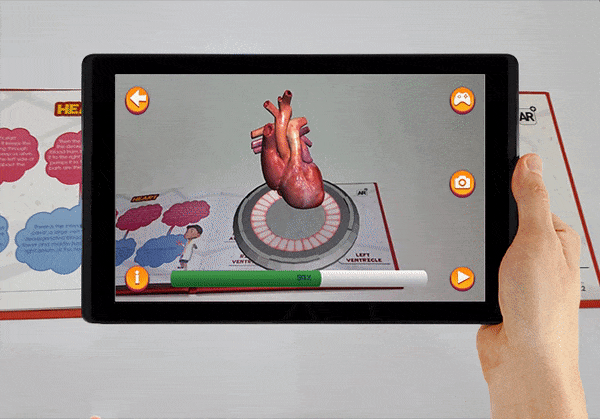 Augmented reality and virtual reality apps are a hot commodity today. They not only help in treating patients but also offer a lot in healthcare education. These innovative technologies are highly interactive in nature and are simulation-based.
These apps can help customers overcome deficiencies in motor skills. The apps offer a virtual and simulated environment that expands the level of flexibility that cannot be expected from physical therapy. These mobile apps control simulations and encourage customers to push them in a fun-filled manner to enhance their activities and movements.
Apps powered with VR headsets can do wonders for patients suffering from dementia and cognitive damages. For medical students also VR and AR offer tremendous potential. Now they can perform or learn to perform surgeries or other healthcare-related procedures on virtual human bodies instead of real dead bodies. Thus, the overall experience becomes more hygienical and stress-free.
You can easily find many Augmented Reality Development Company specializing in AR and VR. They can create mind-blowing mobile applications that you plan to develop with their help.
Internet of Medical Things (IoMT)-
Internet of Medical Things, popularly known as IoMT is also a major trend that we find today in healthcare IT solutions. This technology is projected to grow significantly in the years ahead making it a very sought-after technology domain.
IoMT uses devices like EKG and ECG monitors which help in sensing blood pressure readings, glucose levels and skin temperature. IoTM also works together with telehealth and telemedicine technologies to offer the best healthcare solutions in the world.
Mobile apps need to effectively communicate with devices for giving the best results. A professional mobile development company can only ensure best connectivity features and the best accuracy for the application. So, it becomes essential to hire a company that has already created reputed mobile IoT apps. Similarly, security in the mobile app is also a critical parameter that needs to be addressed in today's cyber world.
Healthcare Operations Management Mobile Apps-
Many hospitals receive large volumes of patient data every day. This becomes a massive challenge for them to manage data and create valuable marketing insights out of that. Mobile apps can be developed specifically for that purpose that helps those big hospitals in their day-to-day operations.
Another critical area is patient communication tools and their efficiency levels. Most of the times, they are not up to date and thus wastes a lot of time. This is where a well-thought-out mobile app can be handy. That's not all, even in the sphere of accessibility of patient health information hospitals tend to struggle a lot. This can be optimized too with the help of a solid mobile application.
Hospitals also need to address different compliance parameters and need to optimize their workflow management also. Here, a mobile application plays a vital role in enhancing the overall efficiency of a hospital operation.
Read More : How To Develop a Vaccination Tracker Healthcare Mobile App?
Conclusion:
Human survival and well-being are the keys to any healthcare solution. All the trends and technologies that we have discussed have one goal and that is to provide the necessary peace of mind. These technologies are so formidable that when they meet the mobility of a smartphone, they become game-changing in nature.
All you need to have is intended to bring a positive change to the world. Plan your mobile app in advance, take your time, analyze the competition and cash on the opportunity. There are professionals available everywhere to help your out.
Make sure your mobile solution helps a recurring problem in healthcare. If you own a healthcare service, then think about how you can take it to the next level. Your healthcare app should be unique in nature and should race on an advanced technology that sets it apart.
You need to work with a dedicated team of developers and program managers who are ready to walk the extra mile for you. You must cross-check their app development portfolio and understand their specialization. They need to guarantee your success. They need to work with you not just as a client but should also own your thought process.

They must fulfil their deadlines and meet your go-to-market strategy effectively. Because the launch time of an app can make or mar its success. Always bank on the unique technologies and trends that are fresh and futuristic. Think of how much return for how long you can get buy developing the solution. If the technology is futuristic and is going to stay for at least the next five or six years, then you can get a very sizable ROI.
Covid 19 has taught us many lessons and surely, we seemed lacking in healthcare standards significantly. But it has opened many floodgates of opportunities also. We need to keep our mind right, learn from the pandemic situation and try to fill gaps with custom mobile app solutions. All the technologies that we have discussed today are very interactive in nature.
They are no doubt the future of the healthcare industry. Most of these technologies are going to revolutionize healthcare industry in different ways. We need to be innovative yet effective in chalking out app plans. We must sit and discuss with developers to understand limitations and challenges. However, only who will dare to come up with revolutionary mobile apps in the healthcare industry will rule the industry.
So, don't hold your ideas back. Try and test to bring pout the game-changing app. Analyze the whole healthcare crisis and list down the areas of opportunity. After that, try to find out which advanced technology will be best suited to your solution.
Discuss with your android app developer and ask them to create the interface. Always check if your solution would be solving a big problem or not. Be patient enough to incorporate other suggestions also if you find them useful. Stay alert and proactive throughout the development process.
You will surely have a few sleepless nights but remember its all worth it. So, develop your mobile healthcare app today.