Many companies in the Middle East create mobile apps, and offer great services. They know what their customers want. Mobile app developers have changed the way that organizations work today. The choice of the most excellent mobile app developer in Qatar is not easy; you need to carefully consider a number of factors.
There are 2.46 million smartphone users living in Qatar. This significant increase has led to a rise in popularity for various best taxi app development companies. These companies provide clients with complete solutions for the taxi and travel industry.
The Middle East has undergone a massive shift in their business offering. Middle East rulers want to abandon a fossil-fuel dependent economic model and embrace technology as a way to realize their ambitions.
Qatar is one of the richest countries on the Gulf. It has invested heavily in technology parks, smart government service, and wireless network infrastructure.
Mobile apps have a major role to play in the acceleration of these points. Here's a list with the Top 15 taxi booking app development companies in Qatar.
List of Leading Taxi Booking App Development Companies in Qatar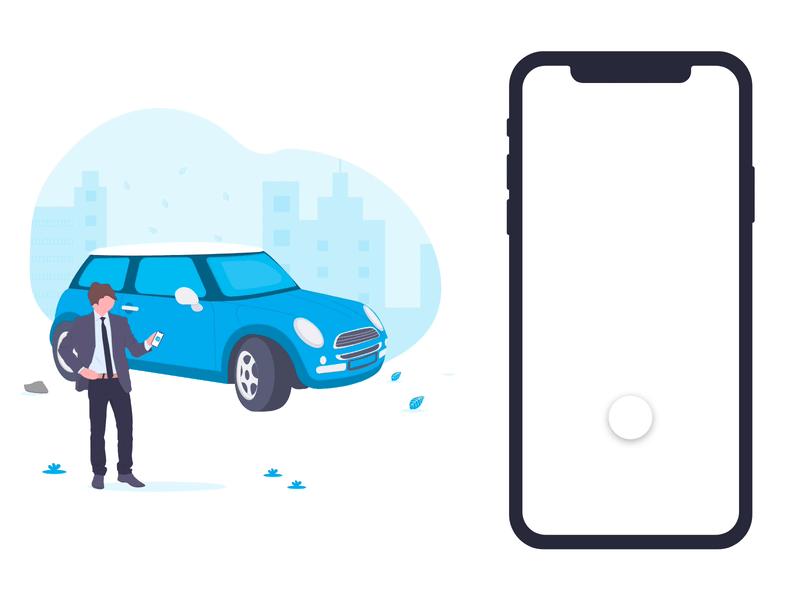 #1. Dev Technosys:

Dev Technosys was founded in 2010 and is among the leading taxi booking app development companies in Qatar. It has a team of more than 120+ highly skilled and experienced tech experts.
Dev Technosys has 10+ years experience in the IT sector and is known for providing clients with innovative business solutions. The company started its journey on a mission to simplify business operations through the integration of modern technology.
Dev Technosys has the tools and technologies to help you grow your business. They are passionate about bringing ideas to life. Dev Technosys have used PHP, JavaScript and.Net as well as Open Source and other modern tools to develop high-end solutions like taxi apps like Careem for business. They use agile development to translate business problems into technology solutions.
Dev Technosys was recognized and appreciated by hundreds of customers on Clutch and GoodFirms platforms, Extract, AppFutura and AppLancer. They strive to satisfy their customers and make sure that their team delivers projects on time.
#2. Hyperlink Infosystem:
Hyperlink Infosystem, a taxi app development company and the best IT Software Solutions provider, was established in 2011. The company has also opened sales offices in California (USA) & Dubai (UAE).
Hyperlink InfoSystem has a reputation for creating the most innovative and eye-catching mobile apps and websites. They provide a variety of services, including mobile apps, web development, AR/VR Development, Game Developments, Blockchain Developments, and more. Their team and products are designed to help your business grow. They are committed to delivering services on time without compromising quality.
Hyperlink Infosystem, one of Qatar's best mobile app developers, helps clients expand their businesses and reach targeted customers by developing intuitive, smart and performance-driven mobile apps.
Mobile apps are a great tool for marketing and promotion of businesses, especially in Qatar and Bahrain where smartphone usage is on the rise. The applications developed by Hyperlink Infosystem's development team help you unlock business potentials, and improve the proficiency of your business.
#3. ValueCoders:

ValueCoders is a leader in the field of application development. They have been doing this since 2004. The company has 450+ highly-skilled people with at least four years of experience. They can provide their clients with high-quality service. It is one of the top taxi booking app development companies in Qatar that provides a variety of solutions for a range of industries including taxi application development.
White-label booking services from Valuecoders are simple, secure and easy to use. ValueCoders is a mobile application development company with expertise in creating applications for different platforms, such as iOS (iPhone/iPad) and Android. They caters to clients in a variety of industries and sectors including startups, SMEs, and large corporations.
ValueCoders provides custom mobile app solutions that meet specific business needs. You can hire mobile app developers who have expertise in Swift, Objective-C Java, Kotlin and React Native. They can develop cross-platform and native mobile applications using these technologies.
ValueCoders offers a wide range of services, including mobile app design and development, app testing, quality assurance and migration, as well as app support, maintenance and integration.
#4. Royex Technologies:
Royex Technologies is one of the best taxi booking app development companies in Qatar that offers customized software and smartphone applications for small, large, and medium enterprises. They have created and completed more than 300+ programs for customers in Dubai, United Arab Emirates, and other Middle Eastern nations.
Royex Technologies offers robust, fully customizable mobile apps. Customers can select from a variety of mobile applications. They thoroughly test their apps to ensure that they are bug- and error free. Their apps are used by so many clients because they produce them in a short amount of time.
The mobile taxi booking app is a robust application that offers everything you need in one app. The system allows the business to manage their application. If you want to build a taxi app like Careem from Royex Technologies, have a simple interface. Google maps is integrated into the app's navigation.
#5. Apphitect :
Apphitect is among the most famous taxi booking app development companies in Qatar that offers end-to-end taxi app development services for mobile apps to companies in various industries. The company comprises a team of designers, developers and project managers that work together to create high-quality apps that are tailored to the needs of their clients.
Apphitect offers a range of services, including mobile app consulting, mobile app development and testing, hybrid app design, web app development and mobile app support. they also has experience in developing apps on various platforms including iOS, Android and Windows.
Apphitect works with clients in a variety of industries including healthcare, ecommerce, finance and entertainment. The company's focus is on creating innovative, user-friendly apps that can help businesses achieve their goals. Apphitect is a great choice if you are looking for a mobile app development firm that can deliver.
#6. Fuzz:
Fuzz has skilled IT professionals with a different experience and this is the best strength. They appear as a total mobility service for clients with the assurance that they will get great from their expertise, analysis, and policies. The best & affordable app development company in Kuwait, Qatar, and Saudi Arabia. If you are looking to create taxi app, then hiring Fuzz will be the best option.
The skilled & talented development team is capable of developing all types of mobile apps while on platforms. They build On Demand Platforms for enterprise-level units that are difficult industry power connections over various verticals.

#7. Incubasys:
Incubasys is among the eminent taxi booking app development companies in Qatar that offers custom app development services, and android app development services for businesses and startups. They specialize in developing apps for both iOS and Android platforms using the latest technologies and tools.
The company follows a structured app development process, starting from ideation to development, testing, and deployment. They work closely with clients to understand their business needs and objectives, and develop apps that are tailored to meet their specific requirements.
In addition to app development, Incubasys also offers app design, app marketing, and app maintenance services. They have a team of experienced designers, developers, and marketers who are dedicated to delivering high-quality mobile apps that are user-friendly and efficient.
Overall, Incubasys is a reliable mobile app development company that can help businesses and startups bring their ideas to life and succeed in the highly competitive mobile app market.
#8. Thoughtbot:
Thoughtbot, a taxi booking app development company in mobile and web app development, is one of the leading names in software development. They place a high priority on user-centered designs, agile development methods, and modern technologies and frameworks.
Thoughtbot is known for its high-quality apps on various platforms including iOS and Android. They have helped a variety of clients from large corporations to startups bring their mobile apps to life.
The company takes a collaborative approach and works closely with clients to understand business goals, audience targets, and project requirements. It is one of the top taxi booking app development companies in Qatar that offers services like product strategy, taxi mobile app design, quality assurance and ongoing support.
Thoughtbot places a high emphasis on test-driven development, continuous integration and reliability to ensure that the apps they create are reliable and stable. They are also experts in scalable backends, and integrate with third-party APIs.
#9. Approxen:
Approxen is among taxi booking app development companies in Qatar because of its ability to create applications for iPads, iPhones, Android, Blackberry and Windows Mobile platforms. It is a mobile app-development firm founded on sound principles. Additionally, you can even start a taxi booking business in the UAE for better growth.
Its mission is to provide clients with fully customizable solutions and increase their revenues. Approxen focuses on creating apps that help target markets recognize your brand.
Approxen is known for its reliability. Their clients are always at the forefront of their minds. Approxen has strong principles. Approxen's main goal is to create unique, intelligent apps that make money for its customers. Apps they have developed have increased client revenue many times.
They are transparent in their product development and always look for "convenience" for the user. By defining their client's ideas, they help them reach their goals. Sahara Centre, for example, is a great example.
#10. Cherry Computers:
Cherry Computers is one of the prominent taxi booking app development companies in Qatar. Hire taxi app developers that are capable of creating native and cross-platform taxi apps with a wide range of features. They are the most trusted name for mobile app development in Qatar.
Cherry Computers develops powerful apps that are compatible with both iOS and Android, using a robust process of development. This allows them to serve millions of users each day. They follow best practices to create the optimal mobile experience. They strive to create a mobile app that is robust, reliable, and works seamlessly.
Cherry Computers is an established company that specializes in app development. They focus on key areas like enhancing performance and using seamless UI/UX design. They also follow best practices for reducing potential risks. Cherry Computers is a company that excels in providing the best solution for the client.
#11. Argus Technologies:
Argus, a company registered in Dubai – United Arab Emirates is located in Dubai Silicon Oasis. They are focused on delivering taxi app like uber highest quality solutions that meet and exceed their client's expectations.
Argus is able to understand the requirements of every client in terms of technology. They understand that each client has unique requirements, and are committed to providing the best solutions, in terms of innovation, technology, and support.
Argus has a team of professionals with extensive experience and proven skills who can assist you in all phases from planning to implementation. They have a team with creative ideas, outstanding skills and a great deal of experience in stakeholder management.
Argus have a wide range of tools to meet the needs and budgets of all their clients. They have a team that is well-trained to provide the best features and benefits of the technology chosen.
Argus strives to surpass their client's expectations and guarantees a premium service for all their projects.
#12. Indus Novateur:
Indus Novateur excel as one of the top taxi booking app development companies in Qatar rendering out distinct apps for simplifying business activities. Implementation of enterprise-based mobile apps makes the handling of enterprise operations easy. Indus Novateur develops Apps, suited for all types of mobile operating systems like Android, Windows, and iOS.
Nowadays, mobile enjoyers are drastically increasing every day. Development of mobile apps would be useful to merge entire actions providing instant notifications to functionalities surrounded in and out of specified enterprise.
It provides quick and cost-effective access to necessary information requested by users. The Indus Novateur explored solution is useful to industrial people and customers to stay updated and connected. Taxi app development is catered for varied types of industries requiring to operate the company in digital format.
Effective solutions ultimately uplift the name of the enterprise since applications are created with dynamic viewing ability that gets changed according to specific requirements of users. Penetration towards mobile usage predominantly helps consumers to look at your profile before they commit to certain compromises.
#13. FuGenX Technologies:
FuGenX Technologies has the fastest-growing and highest-rated taxi booking app development companies in Qatar. The company is also known for being a pioneer in introducing high-quality and innovative products to the mobile market.
FuGenX helps clients identify threats and opportunities to develop immediate solutions as well as long-term value. FuGenX is a leading developer of mobile apps and games for iOS, Android, BlackBerry and Microsoft 8 as well as 400+ Web Applications.
These companies will evaluate your needs, determine the best solution and then use their expertise to create a taxi application with more functionality than your nearest competitor. The best mobile app development companies today are gaining a reputation for providing expert hybrid app development services to their clients.
#14. ZOONDIA:
ZOONDIA, an on demand app development company that offers various mobile development and taxi booking apps. They are experts in creating custom mobile apps for different platforms including iOS and Android.
ZOONDIA is a company that can assist you in creating a taxi app. This includes features such as real-time GPS tracking and ride scheduling. They have worked with taxi companies, limousines, and car rental businesses.
You can contact ZOONDIA's team to schedule a consultation by visiting their website. They will work closely with you to fully understand your business requirements and create a solution tailored for your needs.

#15. Fusion Qatar:
Fusion Qatar is among the best taxi booking app development companies that offers mobile app development to organizations and businesses in the region. The company provides a variety of services including mobile app development, testing and deployment as well as support and maintenance.
Fusion Qatar is a group of experienced dedicated developers that specialize in creating mobile apps on iOS and Android platforms as well as cross platform apps which can be used across multiple platforms. Also the company uses cutting-edge technologies and development methods to create mobile apps of high quality, that are scalable and secure, and that meet the needs of their clients.
Fusion Qatar offers a range of services, including web development, branding, digital marketing and mobile app development. These mobile application development services help businesses to establish an online presence, reach their audience and build a successful business.
Conclusion 
Taxi apps are having a major impact on the industry. In recent years, several leading taxi booking app development companies in Qatar have emerged. They offer reliable and innovative solutions for both drivers and passengers.
Custom solutions are available from these companies. They offer features such as real-time tracking, fare estimation, driver information and payment integration. These companies use the latest technologies, such as AI and Machine Learning to provide seamless experiences for their customers.
These companies will have a significant impact on the future development of the taxi industry. Their innovation and expertise will continue to drive the growth of this sector.
Frequently Asked Questions

How to Hire Taxi Mobile App Developers?
To hire taxi mobile app developers:
Clearly define your project requirements.
Research and identify potential developers through freelancing platforms, job boards, or referrals.
Evaluate their portfolios, experience, and reviews.
Conduct interviews to assess their skills and compatibility.
Make an informed decision and finalize the hiring process.
How Much Does it Cost to Develop a Taxi Booking App?
The taxi app development cost depends on various factors like complexity of the app, functionalities, location of the development team etc. On average the cost to build a taxi app will be around $25000-$50000 or more.
How to Create a Taxi App?
Creating a taxi app involves several steps and requires a combination of technical skills and resources. Here's a general outline of the process:
Define the app's features and functionality.
Design an intuitive user interface.
Develop the app using appropriate programming languages and frameworks.
Integrate payment gateways and map APIs.
Test thoroughly for bugs and usability.
Deploy the app on relevant platforms.