Today's transportation sector has changed completely, and there is no turning back to the previous state of the transportation industry. And you know what we're talking about if you live in Dubai, UAE. The city has established itself as the world's first metropolis of ride-hailing. Additionally, the taxi sector has recently grown to be much more competitive; hence, it has become challenging for drivers to make a good income offline. Taxi booking apps like Careem have already established themselves, and new taxi booking services are appearing daily. This ever-rising demand has urged business owners to start a taxi booking business in UAE.
But, the question is, how can entrepreneurs launch a taxi booking app and take on the major businesses in the UAE? If the same question strikes your mind, this blog is a must-read for you. It will guide you through everything you should know to start a taxi booking business in UAE. So, let's get started.
Taxi Booking Business Market Statistics in UAE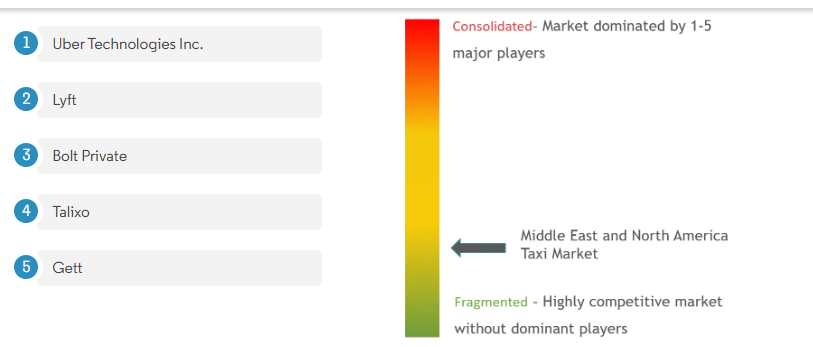 Experts have predicted that, during the forecast period, the Middle-East and North Africa Taxi Market is anticipated to expand at a CAGR of about 5%.
Uber Technologies, Inc. had revenues of $13.62 in 2019 and $11.10 billion in 2020. The COVID-19 lockdown disrupted business operations in various nations and led to a huge loss in all online services, including taxi booking.
As per the World Bank reports – In 2020, the UAE ranked second among the Middle-Eastern countries. It has maximum international tourist arrivals, receiving around $8 million in 2020.
Countries like UAE, Saudi Arabia, and Egypt are where most tourists prefer to visit. Hence, these countries have a huge demand for taxi booking app development.
Read More: Taxi App Development Guide 2022
Understanding the Scope of Taxi Booking App Development in UAE
Now that you have decided to start a taxi booking business in UAE, you must understand the scope of the taxi business before beginning the process. You might be aware of the popular taxi booking app like Careem. Right? Currently, this application dominates the Dubai market, which is why most business owners prefer to develop an app like Careem.
But, as the application has already won the heart of the UAE residents, it is quite challenging to compete and win the market in less time. Therefore, the only possible way is to go for outstanding taxi booking business app development with unique features and functionalities. Agree or not? Only a well-crafted taxi booking app can do wonders and let your small taxi business reach millions of people.
Are you wondering how to develop a taxi booking app in UAE? Relax! Here is the solution. Our taxi booking app development company professionals have highlighted the best ways to start a taxi booking business in UAE and develop an app accordingly.
Start A Taxi Booking Business in UAE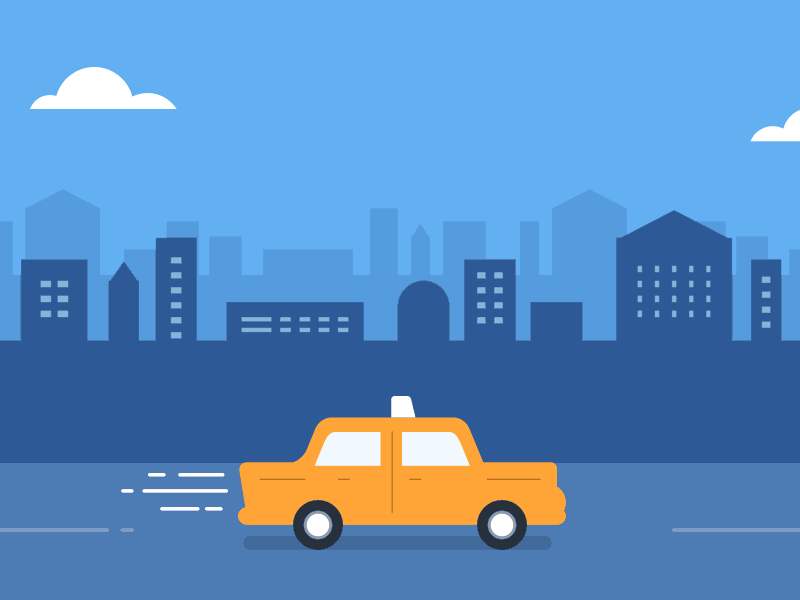 Businesses still searching for the best ways to start their transportation business in the UAE should refer to the following steps. 
1. Choose A Suitable Vehicle
The foremost step to starting a taxi booking business is choosing the right vehicle. Right? So, finalize a vehicle you want to start a taxi booking business with. Whether you want to drive a spacious van or a luxurious car, make your decision and then proceed further. The best way is to know the demand for vehicles running in UAE and then pick accordingly.

2. Develop A Working Business Plan
Next, make a working business plan and include everything in it, right from budget planning to earn revenue from the online taxi booking business. But, before that, you must know how you will be going to expand your business or earn profit? So, plan out your expenses or allocate resources for all aspects.
The best way is to get in touch with an on-demand app development company that can help you develop a popular taxi booking app like Uber or Careem.
3. Get Enough Funding
None of the business processes can proceed without funding. So, get enough funds for your taxi booking business, and that could only be possible with proper research and planning. So, start searching for people who can finance your business. Initially, you can start with a small garage or shop and then develop a strong presence with the help of a taxi application. Then, slowly, you can gather funds and expand your business with time.
4. Complete the Documentation
Before consulting the mobile app development company professionals to create an app for you, get the things from your side. For instance, you might need a license to run your business in UAE. Right? So, know the rules and regulations to start a taxi booking business in UAE and complete the documentation accordingly, like getting your vehicle insured. Also, there are other rules too, that too must know before starting any business in UAE.
Read More : How to Create a Taxi App at Affordable Rate in Dubai- Business Model, Cost and Features
5. Promote Your Business
Finally, when you complete the steps mentioned above, advertise and promote your business to let it reach millions of new users. You can try different ways for taxi business promotion, such as social media, website, influencer promotion, advertisements, newspapers, and more. It will help your small taxi business become famous among new ones and keep existing customers stick to your business.
So, these are the five simple steps to get started with the taxi booking business in UAE. Remember, these are just the ways to establish a business; there is still a lot left. Wondering, what? Taxi booking app development. Yes, you read it right! A business application is a great asset that will give wings to your business and help you earn profit and sales.
How to Develop A Taxi Booking App in UAE? 7 Simple Steps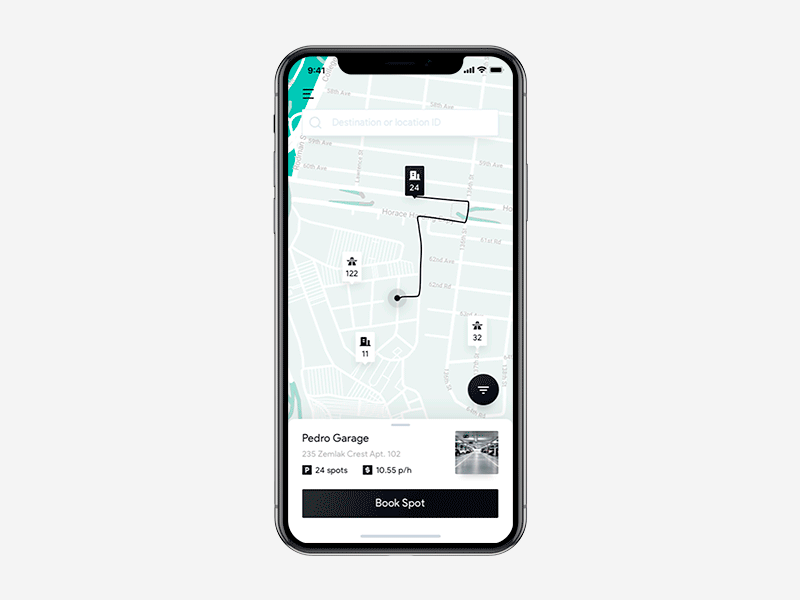 Want to develop a successful taxi booking app to run a business in UAE? Try the following step-by-step taxi booking app development process suggested by the dedicated developers.
1. Explore the Market & Know Your Competitors
Before indulging in any business app development process, learning about the market is vital. Firstly, you can start within your city and then expand later. Also, research the top taxi booking apps like Careem and Uber to know their working business model, cost, features, functionalities, and loopholes.
It will help you know the areas where the existing applications lack and how you can fill those loopholes with your taxi booking application.
2. Choose A Business Model
Next, choose a suitable business model that decides your app's role in the market. This development step will include planning monetization strategy, features integration, application structure, third-party integrations, Google Maps, offers, and more. Having the right business model will positively impact your app development process and ensure its success in the coming time.
You can also avail the assistance of the android app development services experts or any other professional assistance if you lack experience and can't make the right decision.
3. Jot Down App Development Requirements 
Once you have chosen a business model, start writing down the app development requirements to create a document. Here you will have to describe everything, from the application's features to the app's architecture, in detail. You will also have to keep track of the technical requirements, such as the latest tools and technologies. It will allow you to get taxi app development cost estimation and the success of the development process.

4. Work on UX/UI Design
An application's design holds immense importance in ensuring success. So, ensure a perfect UX/UI design before beginning the taxi booking app development process. You can also hire dedicated developers who are skilled in creating different prototypes with mock-ups and wireframes. It will let you finalize the look of your final taxi booking application.
5. Focus on Backend Development
While working on your taxing booking mobile application's backend, you can integrate the mobile app's functionalities with its database. Here, the mobile app developers' will pack your application with the services and the middleware. Also, choosing the right tech stack is a part of this development step. So, if you can do it yourself, well and good. If not, hiring taxi booking app development company experts would be advisable.
6. Test Your App
Once you are done with everything from development to designing, proceed with the testing process. Conducting in-depth or extensive testing will make your application 100% error-free and seamless. You can also hire a dedicated QA team in UAE to get better results. The professionals will check the application's usability, quality, functionality, and efficiency. It will result in a bug-free business application.
7. Launch Taxi Booking App
Voila! Finally, you are done with the taxi booking app development process. It is high time to launch it on the App Store or Google Play Store. If you don't know how to do it, consult the professionals of a custom web development company or mobile app development company in UAE.
So, these are seven simple steps to create a taxi booking app in UAE. Now that you are aware of the app development steps, it is time to start a taxi booking business.
Want to Start A Taxi Booking Business In UAE? Let's Get Started!
Starting a successful taxi booking business in UAE was a big deal in previous times, but not anymore. Technological advancements and the introduction of taxi booking applications have made it easier for businesses to reach new users and gain better business profits. We hope this blog is pretty helpful for you to know everything about starting a business in UAE and creating applications for the same.
If you lack experience, get in touch with a leading taxi booking app development company like us. We have a team of dedicated developers in UAE and can help you create a successful business application adhering to your business needs and demands. So drop your project requirements now!