For decades, the car wash industry has been one of the most demanded and profitable businesses. Previously, there was only one way to wash the car, i.e., by using shampoo or car washing products. But, technological advancement and environmental changes have changed the scenario wholly. Now, the car washing process is turning waterless, and as a result, more businesses are planning to start a waterless car wash business. Regions like UAE are majorly shifting towards a waterless car washing process owning to the increasing number of cars and economic development.
All this left business owners wondering, 'How to start a waterless car wash business in UAE?' This blog is for you if you are also sailing the same boat. It sheds light on everything about the waterless car wash business in UAE and other regions.
What Is Waterless Car Wash Business?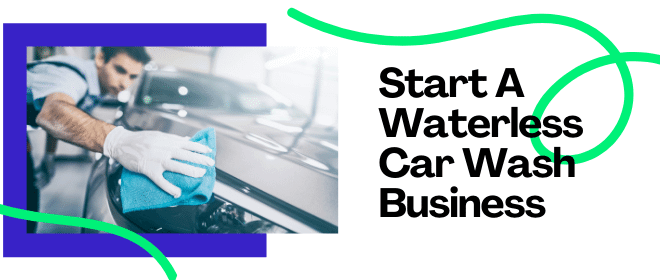 Waterless car wash is an eco-friendly car washing process will little or no water usage at all. The process is known as no water car wash or spray-on car wash. Waterless car washing is much easier while producing the same results. This business model enables even businesses with low budgets to start waterless car wash businesses in narrow spaces while saving water.
Research predicts that the products used in the waterless car wash business are more advanced and effective than regular car washing products. It is one of the reasons why businesses are shifting towards waterless car washing today. From the environmental perspective, this process saves around 50 to 100 gallons of clean water which is actually the need for an hour.
How Does Waterless Car Wash Process Work?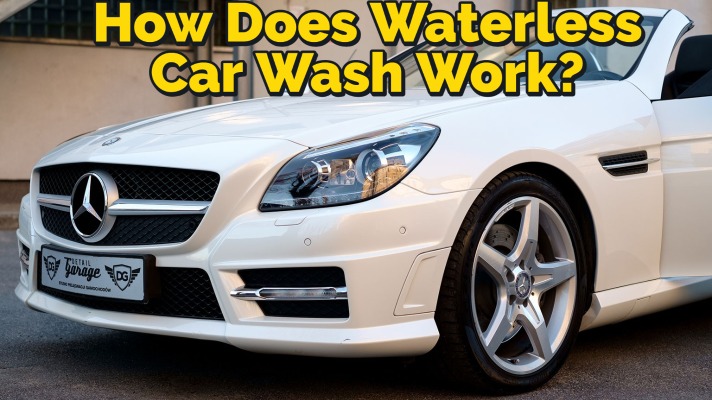 The waterless car wash process uses high lubricity sprays to wash and polish the vehicle's bodywork. The product includes high lubricity chemicals that remove all the dirt, dust, and tiny particles. The waterless car wash business app development process is similar to simple car cleaning, but the products used are effective and eco-friendly.
The process includes spraying car washing product and wiping it off without needing water. The lubricant used is effective enough to wipe away all the dirt from the vehicle's surface, but waterless car washing is majorly recommended for vehicles with light dirt.
So, this is how the waterless car wash process works and makes it easier for both the car owners and waterless car wash Dubai business to get the work without needing many resources, space, and budget. Now that you have an idea of 'What is a waterless car wash business?' and 'How does a waterless car wash work?' it is time to know the steps to get started with the process.
How to Create Waterless Car Wash App?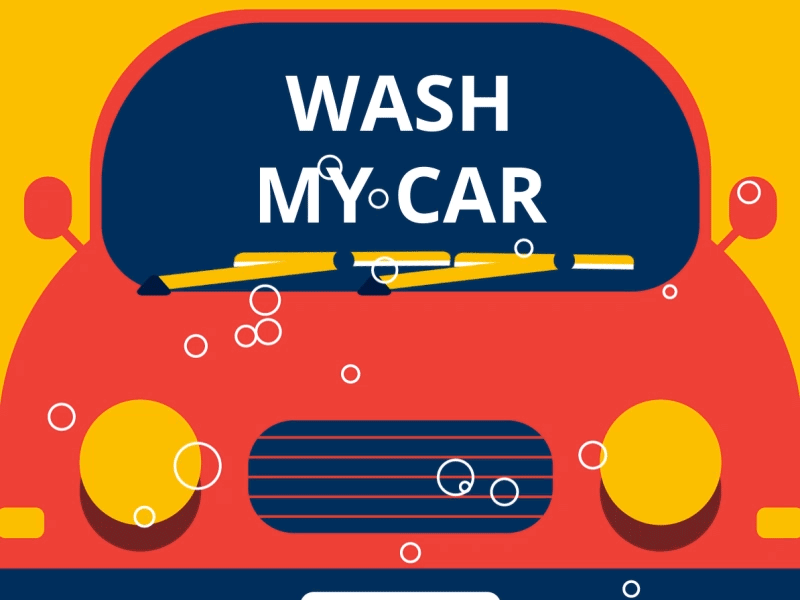 With the ever-rising demand for waterless car wash apps in Dubai, more businesses are planning to move towards this business and, as a result, wonder about the process to create waterless car wash app. So, here we have highlighted the process and the app's features for waterless car wash in Dubai.
Log in / Register
This is a mandatory yet foremost step toward creating an application for a waterless car wash business. Here, the user will log in or register to access your car wash application. As it is the first step, so keep it simple yet effective enough to grab users' attention at first glance.
Find Nearby Car Wash Services
The second step of car wash app development i.e. searching for nearby waterless car wash service providers in Dubai, UAE. This feature enables the users to search for car wash services nearby to their location.
Car Wash Request 
As soon as the users find car wash services in Dubai, they can request waterless car wash services and get their car cleaned professionally. As soon as the user places a request, the car wash service provider gets a notification for the same.
Schedule Car Wash
Once the service provider accepts the request for a car wash, a schedule is set for car washing. The provider updates all the timing for the waterless car wash process online. This feature is automated and hence requires implementing the latest tools and technologies. So, when you avail assistance from any of the waterless car wash companies in Dubai, ask them to keep the process automated.
Read More : How to Develop An On-demand Car Wash App?
Push Notifications
It is one of the basic features of any mobile application. Enabling push notifications during the waterless car wash app development process will keep both the user and service provider updated. Also, the feature increases user engagement through offers, discounts, and more. So, don't forget to include it while creating a waterless car wash app.
Secure Payment Integration
No user prefers to use an application with an unsecure payment gateway. Right? So, when you develop a car wash app, make sure to incorporate multiple payment integration embedded with secure payment gateways. It will help you gain users' trust, and in turn, they can get a hassle-free payment experience while using your waterless car wash app.
These are some essential features that make the waterless car wash app successful. Now that you are well-versed with the process and features that can make your car wash app a success, it is time to get started. There are multiple benefits of running a waterless car wash business in the UAE. Want to know what are they? Here you go!
Benefits of Waterless Car Wash Business in UAE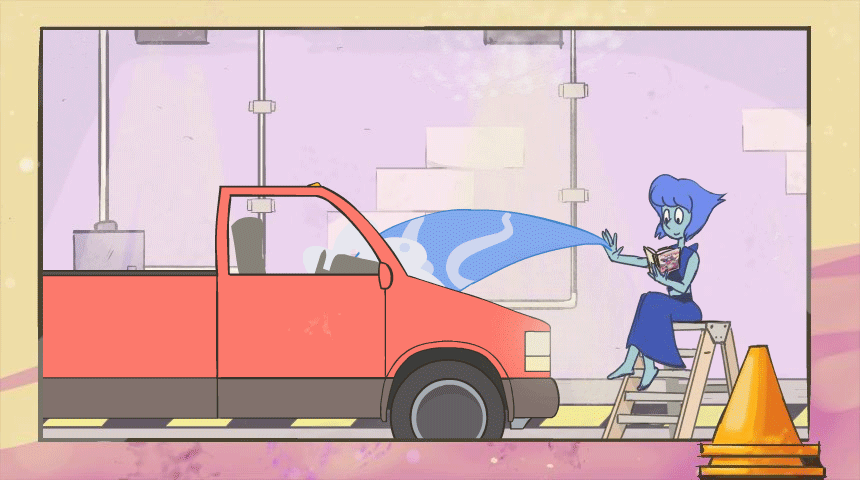 Have you decided to start a waterless car wash business in UAE but are still confused about whether it's profitable or not? Undoubtedly, it is. The following is the list of benefits that will help you know how having a waterless car wash business in the UAE would benefit you.
Save Gallons of Water
Just imagine how much water gets wasted with the traditional car cleaning method. Today, there is already so much water scarcity that we cannot afford to waste the water, especially in regions with less water availability. This is where switching to waterless car cleaning comes in handy. The process saves around 20 to 50 gallons of water per vehicle.
Reduce Resources & Cost
Car wash cleaning requires more resources, time, and cost than a waterless car wash. It is beneficial for both the businesses and users as the process saves costs greatly. So, businesses that do not have enough budget can think of starting a waterless car wash business while seeking services from a renowned mobile app development company.

Cause No Harm to Vehicle
The waterless car washing method generally has a mix of special lubricants that are simply sprayed on the vehicle and wiped off with soft tissue. So, there will be no chances of marks and scratches on the vehicle while users opt for a waterless car cleaning method. On the other hand, it is also a safe and beneficial method for businesses as they can remain assured of the customer's vehicle safety and, in turn, keep the customers satisfied and happy with the services.
Offers Proactive Finish to the Vehicles
A simple car wash cleaning process requires performing tons of steps to provide a proactive finish or final touch to the vehicles, but things are quite different with a waterless car wash process. It takes only three simple steps to start the process, i.e., spray, wipe, and buff. Overall, a person simply has to spray the lubricant on the vehicle, let it soak, and then wipe it off to give some shine to the vehicle. Simple. Isn't it?
Read More : Car Wash App Development Cost With Key Features
Environmental-Friendly Method
As per the experts, the traditional car washing method involves detergents and other chemicals that aren't good for the environment. Also, a lot of water gets wasted during the process, which can become a concern in the coming time. So, to resolve this, the waterless car wash business comes as a saviour. It helps to save the environment and proves to be beneficial for both businesses and car owners worldwide.
The list of benefits isn't limited, and keep going. The ones mentioned above are the major benefits and impacts of the waterless car wash Dubai business. Now that you are satisfied enough to start a waterless car business, search for one of the best waterless car wash companies in Dubai, share your business requirements and get a well-developed app in hand.
How Much Does It Cost to Create Waterless Car Wash App?
It is not possible to calculate the exact cost of creating a waterless car wash app; however, multiple factors affect the development process to a great extent, such as –
App's complexity
Application type & size
Design
Features & functionalities
Development platform
Location

Still, an average car wash app development cost lies around $10000-$20000 for a single platform, i.e. Android or iOS. Meanwhile, if you go for some advanced features for your waterless car wash app, the cost may go up to $25,000 or more, depending on the type of business app development.
Conclusion!
Waterless car wash app development has become the talk of the town. So, now is the right time to step into this amazing business opportunity and get ready to reach the heights of success in no time. You have to get in touch with the best on-demand app development company that can craft a unique app for your waterless car wash app business. We hope you find this blog useful and now start a waterless car wash app business in UAE.