A lot has changed in today's modern world, and people are now shifting towards digital services. It has taken a long for people to shift from traditional shopping to the digital ways of online shopping. While looking at the technological advancements and the increasing competition, there is no denying that digital innovations like wallet app development have a bright future in the coming time. As a result, many organizations look forward to develop eWallet app at a low cost to bring their services online.
If you are also one of them planning for digital wallet app development, this blog is for you. It acts as a beginner's guide to developing an eWallet app on a minimum budget.
But, before we discuss the factors to reduce eWallet app development costs, let's understand 'What is an eWallet app?'
What Is eWallet App?
An eWallet or digital wallet is a tool to receive and send money to an individual or business via smartphone. At the same time, conventional wallets include cash and cards, and eWallets function as a solution to allow users to store their card details and make transactions with just a tap. Users can pay money while scanning QR codes or entering their mobile numbers.
These technological innovations have made transactions hassle-free and faster than ever before. This is how eWallet app development is benefitting businesses and helping them earn huge profits and success. But, not everyone has desired budget to spend bucks on development.
So, here we have discussed some ways to reduce eWallet app development costs.
Best Ways to Reduce eWallet App Development Cost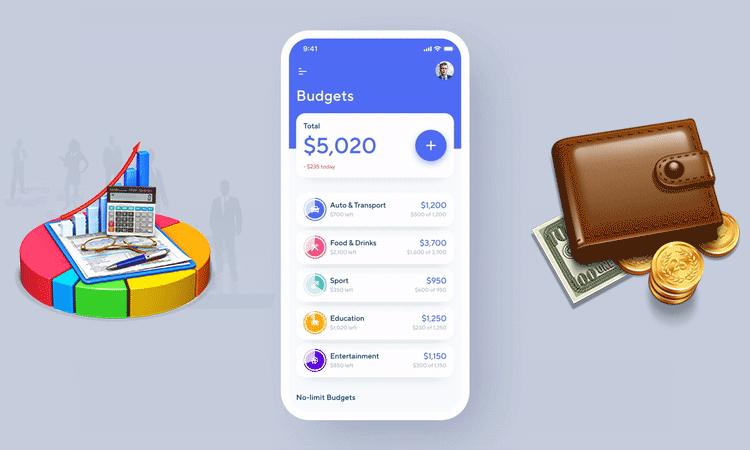 The following is the list of the best ways suggested by the eWallet app development company professionals to help you reduce the cost of digital wallet app development.
1. Jot Down Project Requirements
The cost of mobile wallet app development largely depends on multiple factors. So, to get an estimated eWallet app development cost, you must be well-versed with the app development requirements. For that, you can write down the project needs. It will give you a clear idea and understanding of things you will require when developing an eWallet app.
Not only this, but project documentation also helps you avoid future confusion in case of development changes or errors. After finalizing all this, you can understand the final product and cost involved in the wallet app development project.
2. Conduct Extensive Research
Once you have project requirements in hand, start researching the competitors and similar digital wallet applications available in the market. It will give you an overview of what an eWallet looks like and its loopholes, and then you can fulfill those loopholes while developing an eWallet app.

Performing this step is one of the best ways to create any mobile application within a reasonable budget. What could be a better idea than this?
3. Create Prototypes
Developing an eWallet prototype is one of the best ways to keep the cost under control. Also, you can make use of the best tools like Adobe XD to create a clickable app prototype that showcases the application flow. Later on, you can use it to fine-tune your user experience and step into the process of eWallet app development.
4. Outsource eWallet App Development
If you already have an in-house team of mobile app developers, well and good, and if not, it is better to avail eWallet app development services from the experts. You have to share your business requirements with the professionals, discuss your needs, and remain assured of getting a well-developed mobile app in hand.
Outsourcing is a quite reasonable option for eWallet app development as compared to hiring an in-house team of dedicated developers for a particular project. This decision will reduce your development cost and offer you access to a global talent pool.
5. Develop An MVP
Developing an MVP or minimum viable product will give you a gist of how your digital wallet app will look and work before launching the final product. MVPs are a scaled-down version of applications and products having minimal features. It help businesses know the user satisfaction with the application, and then businesses can make the changes accordingly.
Following this approach of creating MVP before product launch ensures a high-quality eWallet application.
Read More : eWallet App Development Cost, Features, Tech-Stack, & Benefits
6. Use Existing Platforms
One of the best ways to develop an eWallet application within a minimum budget is by using an existing platform or technology rather than creating a new one. Nowadays, third-party libraries are available for almost all functions, so you can use them and save some costs during eWallet app development.
Even as per the eWallet app development company UAE professionals, integrating existing platforms into an application proves to be beneficial.
7. Choose the Right Development Platform
Despite the outcome, eWallet and other mobile app development processes keep changing from one platform to the other, so the eWallet app development costs rise. So, the type of app development platform you choose for your digital wallet will greatly affect its success and development price.
For instance, some applications are solely developed for the iOS platform, while some can run on both the Android & iOS platforms.
So first, conduct some research to identify the best suitable platform for your app and then decide. You can also hire dedicated developers and ask them to offer you the best suitable suggestion.
These are some useful tips to reduce app development costs when you develop eWallet app. Now that you are well-versed with the best ways to implement them, see how you will get a unique mobile app within your budget. Also, make sure to avoid the following mistakes.
Read More: How Much Does it Cost to Hire an App Developer in 2022?
5 Major Mistakes to Avoid to Reduce the eWallet App Development Cost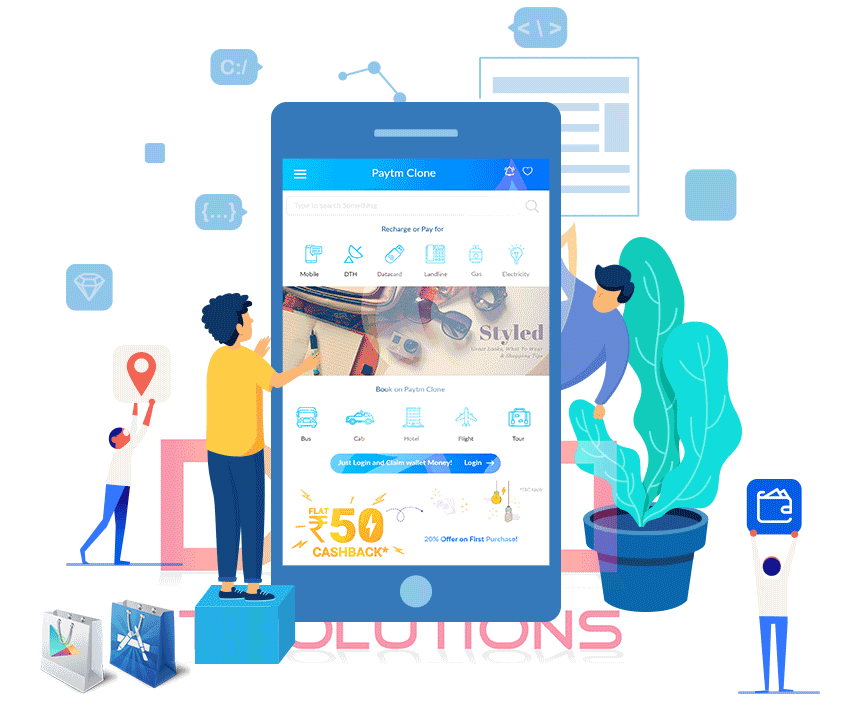 Now that you are already well-versed with the tips to reduce eWallet app development costs, a few things can cost you much. Avoiding the following mistakes during digital wallet app development could be of great risk. So, don't miss them.
1. Not Conducting Proper Research
App analysis plays a crucial role in the mobile app development process. Lack of analysis sometimes leads to increased project costs and improper development. Experts always suggest conducting proper app development research before creating an application. This also saves time at the beginning of the project while reducing the risk of developing an app that fails to satisfy users.
2. Not Consulting Different Organizations
A lot of businesses make the mistake of simply consulting one or two on-demand app development services experts and handing over their projects.
As a result, they get a project that does not satisfy their needs and requirements. This further adds cost to their eWallet development process as they search for other eWallet app development company to get their work done.
So, if you don't want to face this situation, it is better to consult multiple organizations, cross-check their charges, skills, and expertise, and then make a final decision.
Read Also: How to Develop eWallet Apps with High-Security Features?
3. Choosing Cross-Platform Without Consideration
Cross-platform tools are one of the best assets to reduce the mobile app development cost to a great extent, but they are not appropriate for all types of applications. For instance, you are working on an intensive UX/UI application. In that case, cross-platform may fail to fit in as it cannot adhere to the high performance and fast rendering.
So, those businesses who choose cross-platform without any consideration face difficulty while you develop eWallet app.
4. Making the App Too Complex
Businesses often think that adding too many features and functionalities to the application makes it unique and successful, but this isn't the truth. Adding too many features and functionalities to an eWallet application makes it complex, adding more mobile app development costs.
So, if you have a low budget, it is better to keep the app as minimal as possible. It will not only save the development time but cost as well.

5. Not Defining Project Requirements Properly
Coming to the last yet a very common mistake made by a majority of the businesses, i.e., not defining the project requirements properly.
Due to this, they fail to explain their eWallet application needs and demands when they hire dedicated developers. This further adds more cost to their eWallet app development project.
So, to avoid such a situation, the wallet app development company professionals always suggest mentioning the app development requirements properly before stepping into the development process.
These are the five common mistakes that every business owner should consider while develop eWallet app and other types of mobile apps.
Conclusion!
There is no denying fact that developing a well-structured and growth-driven application requires skills and expertise. Those who lack the skills end up spending high eWallet app development costs. So, if you don't want to be a victim and look forward to develop ewallet app on a minimal budget, adhering to the mentioned above would be of great help.
Also, ensuring that your project is well-planned and organized will help you develop a unique and successful digital wallet application within your budget.
So, what are you waiting for? Hire mobile app development company UAE and get ready to get a well-developed app in hand.