Being a grocery app development company develop grocery applications allow customers to buy from any groceries retailer and have it transported to their home or workplace. Grocery app development has been a huge craze in current times, but that doesn't imply you should dive into this before understanding what you're putting yourselves into. Before you go fully into grocery application development, you must first establish what issue your grocery purchasing application will answer. Another consideration is evaluating who might profit from your on-demand groceries distribution business.
Different Types Of Grocery Apps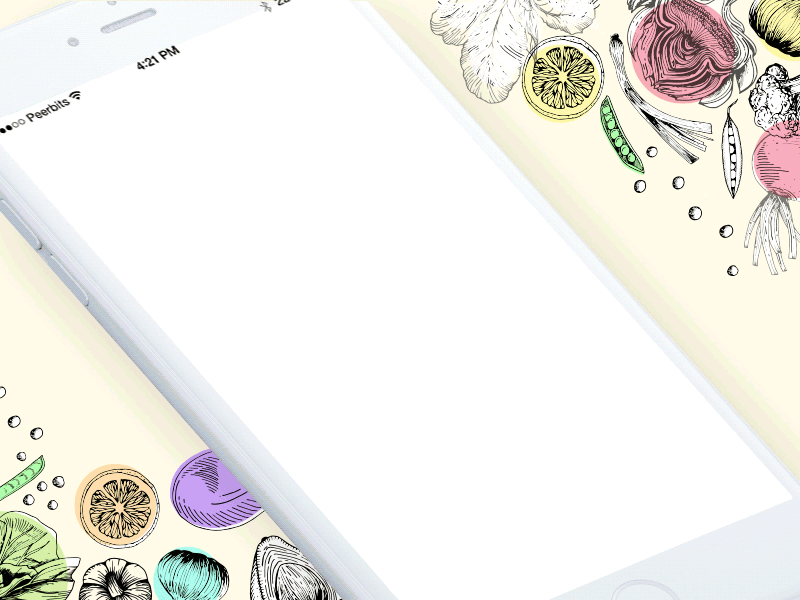 1. Customized Applications
These applications have the potential to improve your clients' purchasing pleasure. Customers will be allowed to select their chosen items based on their preferred labels and prices. Furthermore, every time a person joins your app, all of the goods in the shop are refreshed. As a result, the customized grocery application is one of the greatest options for company owners.
2. Grocery E-commerce Applications
The eCommerce groceries applications assist users in meeting their shopping demands regardless of their chosen address. This implies that if a person is living in a faraway location, their groceries will be brought at their desired time. So, if you want to broaden your consumer base, this kind is the greatest alternative for you.
3. Grocery In-store Applications
When you can't supply a better and more broad selection of items to your clients, in-store shopping applications are employed. As a result, consumers will get a visual depiction of your business as well as a variety of alternatives for each item class that you choose to offer.
Advantages of a Grocery App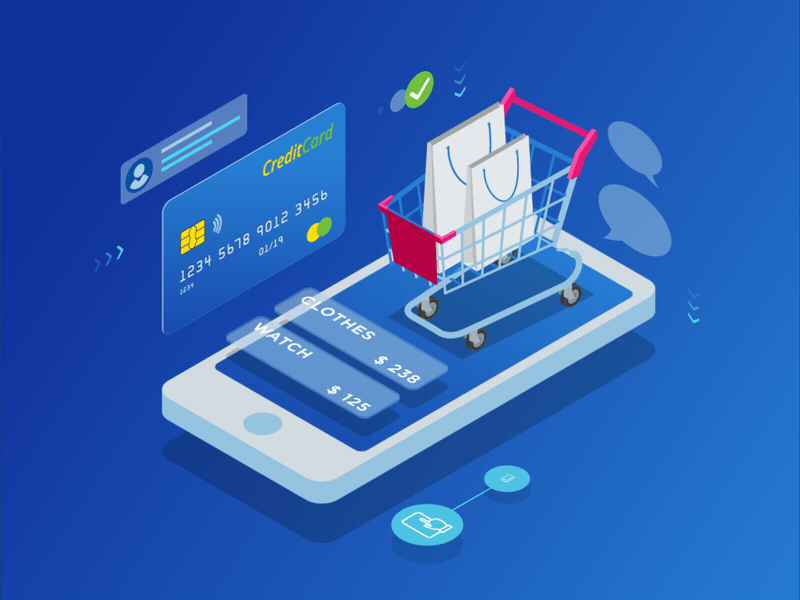 More Effective Stock & Demand Administration
Grocery mobile applications have an Admin Panel that you may access from your phone or desktop. You may control the complete supply using the Admin panel. You may also set up alerts on stock levels so that you can immediately order them. Aside from that, you may handle all of your previous, current, and prospective stocks.
The most notable advantage you could provide your clients is simplicity. Customers at traditional grocery shops must join the queue, grab a bag, search for goods, choose items, and then purchase. Individuals who are working find it challenging to buy groceries on schedule. When you create a supermarket delivery app, customers can purchase their goods and have them transported to their preferred location.
Understanding Customer Behavior & Giving Tailored Promotions
Monitoring customer behavior is one of the most important things that the grocery delivery firm can do on a constant basis. Whether you operate an MSME, a company, or a large corporation, you need to gather important information on all of your clients, such as their hobbies, loves, and preferences.
Aside from that, you may gather information on the days when the customer prefers to buy more and the kind of things they like to buy more. After gathering all of this information, you will be able to give customized offers to your consumers. You will be able to attract a large number of users to your app if you follow these steps.
Furthermore, you may improve your customers' buying experience by making appropriate suggestions regarding related things. For example, if a consumer buys a certain sort of jam, you may offer other goods that users buy with that specific product, giving their purchasing experience more enjoyable.
Increasing Customer Loyalty By Providing A Rewards Program
Client loyalty is one of the most important aspects of any business. Building consumer loyalty requires a lot of time and work. The major goal of building a grocery app in conjunction with a grocery shop is to create a customer loyalty program through which you may retain current customers while attracting new ones.
Offering a tailored and extremely simple experience for users is one of the most important strategies to increase loyalty. Aside from customer experience, you must assess the money generated by existing users and then design a highly distinctive loyalty program.
You may reward your consumers for their loyalty by providing them with a variety of benefits. This includes things like cash back, loyalty benefits, and special deals.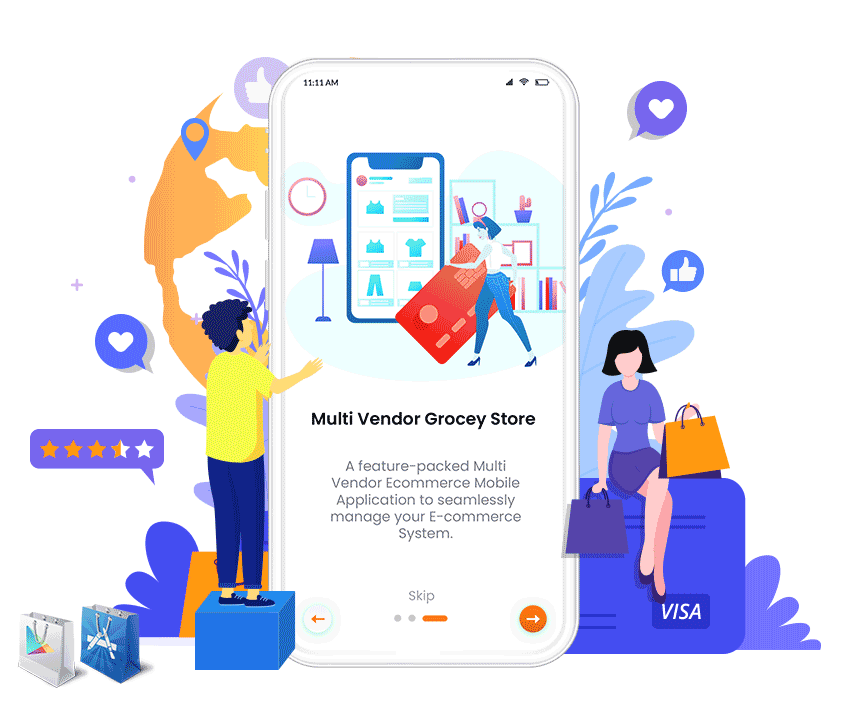 Operating an offline grocery shop requires you to employ the finest personnel, which is a difficult undertaking. Furthermore, you will need a sufficient number of personals to manage the grocery shop effectively. You must also pay them a wage, which increases your expenses.
On the other hand, if you can develop a feature-rich, expandable, and dependable supermarket mobile app, you can reduce your cost in a matter of years. You may hire a professional grocery application development business to create a grocery app for you. In the long term, though, you will just have to compensate the corporation for upkeep and upkeep, which is relatively minimal.
Annually, the internet grocery sector expands at a rapid pace. Order tracking is an essential function for any supermarket mobile app. Consumers may use this service to follow their order progress and shipping while remaining stress-free regarding the goods.
Consumers can pay in a variety of ways if you create an electronic food shop. This covers credit cards, debit cards, PayPal, and other payment methods. This allows them to purchase utilizing their suitable mode.
Top Considerations When Choosing A Grocery App Development Company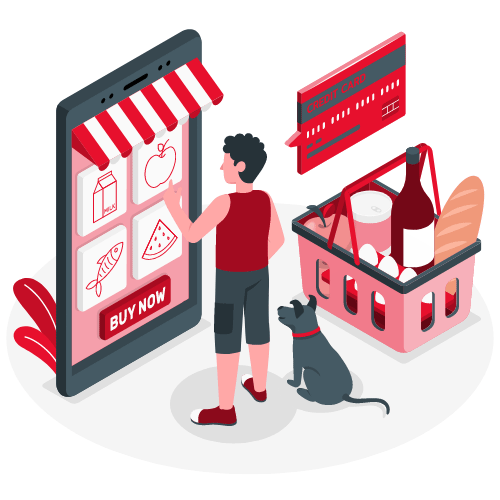 Choosing the best grocery on-demand app development company for your application software is a difficult task. This is due to the substantial labor and energy required to perform a detailed study on the current market scenario. However, several aspects might help make your decision-making procedure more practical and productive.
1. Create An Efficient And Functional Framework
In today's economy, establishing an efficient and functional framework is the foundation of any organization. You must select the best operating model for your needs and the type of solution you wish to deliver to your customers. Hiring dedicated developers for this is the first step.
2. Architectural Guidelines For Apps
The code and layout of a smartphone application are the two most important decision factors. The firm you select must be well in the operational architecture aspect of the software while keeping the user interface as well as customer experience in consideration. Numerous on-demand app development services provide the layout concept and prototypes at the proper time during the development of the proposed project. This stage should give you a good idea as to how your application will look after it's finished.
3. Delivering Product Data In A Convenient Manner
Based on some studies, before buying something from a fresh site, a customer reads through every element of it. Likewise, before making any sort of transaction, people will study all of the information about the product. As a result, make your item summary as brief and relevant as feasible. This data often contains a variety of components, the date of manufacturing and expiration, health, and even more.

4. Conduct A History Search
If you want to hire a grocery app developer, please inquire about their customer history to ensure that they have the appropriate professional experience to execute your job. Most software firms have their client base on their site, but if they choose not to, you must ask about it and contact their customers to acquire a real-world evaluation of their performance. This will give you confidence that you are dealing with the proper firm.
5. Selecting The Best Infrastructure For Your App Building Strategy
The foundation is an essential component of the design process. Selecting the appropriate foundation for your business website will not just result in higher performance. However, it also assures improved safety and efficiency. Typically, developers use numerous open-source systems because they are productive and simple to use. Furthermore, frameworks like Laravel and React JS are well-known for the distinctive software applications that they give during the design process.
To pick the proper framework, you must first understand the benefits of utilizing certain themes in your on-demand app development process. The top bespoke mobile app design solutions can offer you a variety of cost-effective programming solutions for your company.
6. Proper Implementation Of Your Application Concept
Concentrate on the application development originality, uniqueness, and the perfect implementation of your concept since the market begs for something fresh, something unusual, and something unique. Make certain that the programmer realizes your application's purpose and that it is delivered to you in the very same manner.
7. The Expense Of Application Development
When selecting an application development business, make sure the price is reasonable. The creation of an on-demand grocery app development costs between $30,000 and $700,000. However, the number relies on the functionality you decide to include in your program, the technology stack employed, and the platforms. It can also rely on the location you are developing your app in. For instance, the creation of a grocery app in Dubai will cost more than the creation of a grocery app in India.
8. Making An Intense Webpage
Creating a clear website is critical for any best grocery app on the marketplace. However, you must first undertake an extensive analysis of the current industry and your rivals. Try to determine what the customers' current problems are and how to fix them efficiently. Recall that all groceries applications become popular only by resolving the consumers' current problems, not by delivering the same services as their opponents.
9. Measures of Quality and Certification That Can Be Verified
The majority of on-demand mobile apps include technological flaws and glitches. Assessed Interruptions in the operation of mobile apps cause consumers to lose interest in them. That is why excellent app concepts and development techniques are insufficient. To ensure that your software goes live devoid of any defects or faults, application developers should use some of the essential human and automated Quality Assurance & conduct experimental.

10. Service and assistance After The Launch
Once the program is live, you would need to disseminate upgrades, address issues and problems, and maybe extend new trendy functions regularly. As a result, it is to your greatest advantage to comprehend the application service and assistance contract.
Conclusion
When looking for a reputable firm for a grocery application design company, keep the aforementioned vital elements in mind. By keeping these principles in mind, businesses might avoid losing money as a result of a failed application. An application with the most up-to-date capabilities and seamless performance is essential for a long-term organization, and a company owner should take that into consideration at all times.
Employ the finest smartphone application design firm and turn your clients into brand ambassadors to reap significant earnings. Evaluate the firm's expertise and general workplace environment while looking for exceptional software at a fair price.