Do you want to start an eWallet startup in oman? As we all know, the growth in technology has increased rapidly. With increasing technology, opportunities to start a business in Oman have increased extensively. Multiple industries are looking to invest in eWallet startups in oman due to its immense growth. The increase in the number of ewallet startups is due to the pandemic. However, covid 19 has opened doors for many entrepreneurs to startup businesses online to promote contactless activities. The pandemic has led us to become habitual of cash to contactless payments.
E-wallets have become the primary convenience payment method across the world. All this growth and excessive demand for contactless behaviour have resulted in customer demand for eWallet. The demand hasn't stopped yet, which has increased the rise in eWallet startups in oman.
If you are one of the enterprises that want to invest in an eWallet startup in Oman. In such a situation, you must go through this entire article and learn about the top 10 cities for eWallet startups in oman.
What is an eWallet?
A form of an electronic card called an e-wallet is used for online purchases through a computer or a smartphone. It is vital to know that mobile wallet apps are similar to credit or debit cards. A mobile wallet app serves the same purpose: to make payments by connecting to the user's bank account
Some Market Stats For ewallet startup in oman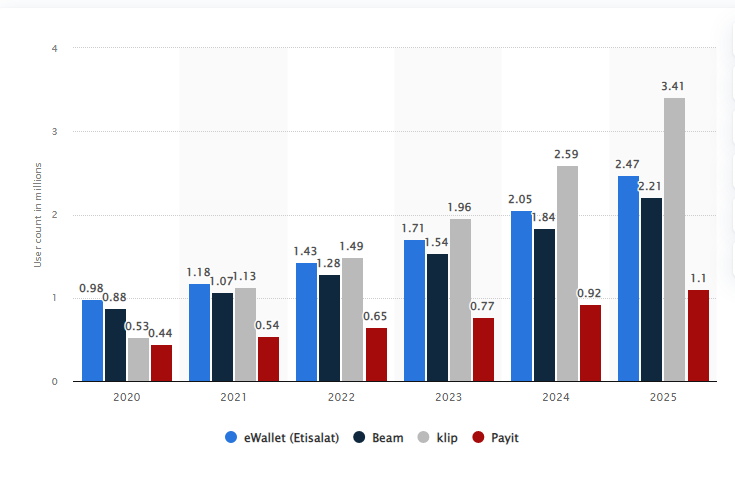 Source: https://www.statista.com/statistics/1271772/mobile-wallet-user-forecast-in-uae/
The graph shows the number of users of selected mobile wallets in the United Arab Emirates in 2020, with forecasts from 2021 to 2025(in millions)
In the UAE, about 99% of the population has an internet connection, which increases the chance of a successful eWallet startup in oman.
The UAE's m-Commerce market saw the most significant smartphone penetration rate rise from 29% in 2015 to 42% in 2020.
For SMEs and eWallet startups in Oman earning up to Dhs and 375,000, the corporate tax rate is currently set at 9%.
200 different countries make up 88.5% of ex-pats in the UAE.
75% of shoppers would shop at one store rather than visiting others.
By August, 56,687 small and medium-sized businesses (SMEs) were operating in Oman, a 24 per cent growth over the previous year.
In 2020, digital wallet startups accounted for 21.5% of all POS transactions. 1.48 billion consumers could benefit from eWallet startup in oman advantages during the epidemic.
By 2020, point-of-sale (POS) payments (25.7%) and e-commerce (44.5%) both utilised these digital wallet startups as the primary payment method.
Top 10 Cities to eWallet Startup in Oman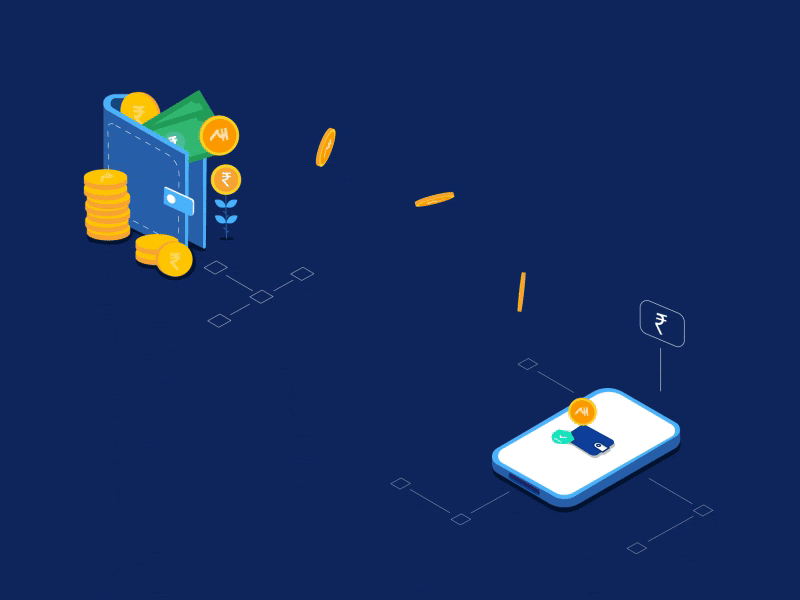 Now the time has been completed. Therefore, it is the most awaited movement for many of you. We have covered the top 10 incredible cities to begin an eWallet startup in Oman, so read carefully.
1. Muscat
Muscat is the largest city in Oman as it is the capital of oman. It is the most popular city in Oman, which is as essential as the integral trading connection between the east and west. studies have shown that the population of Muscat was 1.4 million in 2018. So, it is vital to know that after the ascension of Qaboos bin as sultan of Oman in 1970, Muscat witnessed immense growth and extensive infrastructural development.
The rapid development and growth has made Muscat a well-known and the vibrant economy and multi-ethnic society. But, it is vital to know that the city's filled with emerald blue beaches and shining water sports that attract several visitors for exciting adventure activities.
The cities between hills and beaches make it the most visited city in Oman. When it comes to starting an eWallet startup in Oman, reaching more than 1 million users at once, it's great. After that, you can consider Muscat to start an ewallet startup in Oman with the help of an ewallet app development company.
2. Seeb
Seeb is also known as "AS- Sib." It is located north of Muscat and Oman northeastern. It is vital to know that the city is famous for coastal fishing. The population of Seeb is 47,08,78. They love their city for its watchtower, colourful textiles market, traditional Omani hat shops, Oman's best sweet shop and the best squid kebabs in oman. The reason behind becoming the other tourist place in Oman is it's only a 20-minute drive away from muscat international airport. Seeb offers its tourists a beautiful sandy beach with lively calmness.

You can also choose Seeb if you're looking for an ewallet startup in oman. It can be another great choice that will lead you towards success. However, to become another best ewallet startup in Oman, you should hire an ewallet app development company.
3. Sur
Sur is the capital of ash Sharqiyah south governorate on the coast of the gulf of oman. The population of Sur is 120,000. It is located within 150 km of Muscat, the capital of oman. So, it is essential to know that it is known as the wealthiest city of Oman that is also famous for craftsmanship with boats or old "Dhows". Several tourists consider it one of the perfect places to sunbathe on exotic beaches.
So, it is vital to know that people attract to this city due to its rich oman culture and trip destinations like Wadi Shab, Wahiba sands, and many more. Starting an ewallet app development this city will be an excellent choice, and it's mainly the best tourist place in Oman that leads to maximum money tractions.
Read More: eWallet App Development Cost, Features, Tech-Stack, & Benefits
4. Bahla
Bahla is a city which is 40km away from Nizwa and 200 km away from Muscat, the Oman capital. It is vital to know that Bahla is the first city where a 13th-century fort is listed as a UNESCO world heritage site, making it popular among all cities of oman. Similarly, the population of Bahla is 39,576. Therefore, the city houses are built with mud, which makes them 100 years old.
Bahla is the ancient city of Oman famous for its defensive complex, pottery, and silver artefacts. When considering ewallet app development, not choosing this city for a startup will be a poor choice. It has popularity among tourists, making its market for trade and transactions higher. Find any difficulty while choosing the cities for your ewallet startups in Oman.
You must look for a mobile app development company in Dubai or oman. They will guide you through the pros and cons of starting a business in Oman with its best location.
5. Rustaq
Rustaq is a district in northern Oman that was the former first capital of Oman at the time of the leadership of iman Nasir Bin Musrshird ALYaarubi. This city is famous for the fort built in the 7th century that consists of separate houses, a mosque, four towers and an armoury. So, it is vital to know that it has the tallest tower, over 18.5m high. The population of Rustaq is around 120,000, as noted in 2017. Importantly, you must know that this city is famous for farms with a wide range of fruit varieties.
It is one of the best places in Oman that has a combination of old and new architecture that offers the tourist a new way of perspective. Some of the Rustaq houses have been listed under the UNESCO tentative list. Rustaq is an ideal city where you can invest in eWallet startups in oman. To start the business of ewallet, you must hire ewallet app developers.
6. Nizwa
Nizwa is situated in the highest mountains of oman. The population of Nizwa is 72,000. It is the largest city in Oman that was the proper capital of oman. So, it is vital to know that Ezra is 140 km from the capital of Oman, Muscat. Nizwa is the peal of Islam, making it the second largest tourist place in oman. Moreover, nizwa city is known to be the ancient marketplace for trade, religion, art and education.
The city is amazingly encircled by plants, banana plants, and several historical monuments. You can consider Niwas City to begin an eWallet startup in Oman or to become the best mobile wallet app for android as it is the most prominent tourist place in oman. Let's look for the best iPhone app development company in Dubai to develop great ewallet startups in oman.
7. Sohar
Sohar is the largest city and capital of al Batinah north governorate in Oman, the most crucial town in the Islamic port. The population of sugar is 140,006, which is increasing with industrial development. But, fantastic camel race, traditional handicrafts, and incredible beaches attracts tourists. Solaris is one of the best cities in Oman filled with massive malls and skyscrapers.
All these are related to beautiful desserts that offer tourists the best hotel deals to visit the city. Suppose you are considering the best mobile wallet app for android that gets the popularity of the best ewallet startup in Oman. You must consider these cities as they have comprehensive tourism that generates a lot of transactions.
8. Salalah
Salalah is the largest city in the Oman governorate of Dhofar. It is known to be the home of king oman. Salalah is the capital of Dhofar, filled with beautiful culture, incredible beaches and the history of oman. But, it is vital to know that the population of Salalah is nearly 19,71,69. It is the city that has witnessed frequent climate changes. The city is situated on the coast of the Arabian sea with lush mountains and a famous beautiful Arabian peninsula.
Read More: How to Develop eWallet Apps with High Security Features?
Several people want to visit this city for its cuisine and delicious seafood. Salalah tends to become best city in Oman. Here investors are investing in eWallet startups in Oman and conducting contactless transaction tourism. Moreover, if you're confused about how to start a business in Oman.
You must look for an ewallet app development company in Oman. An ewallet app development company in Oman will help you build your eWallet startup from scratch.
9. Bawshar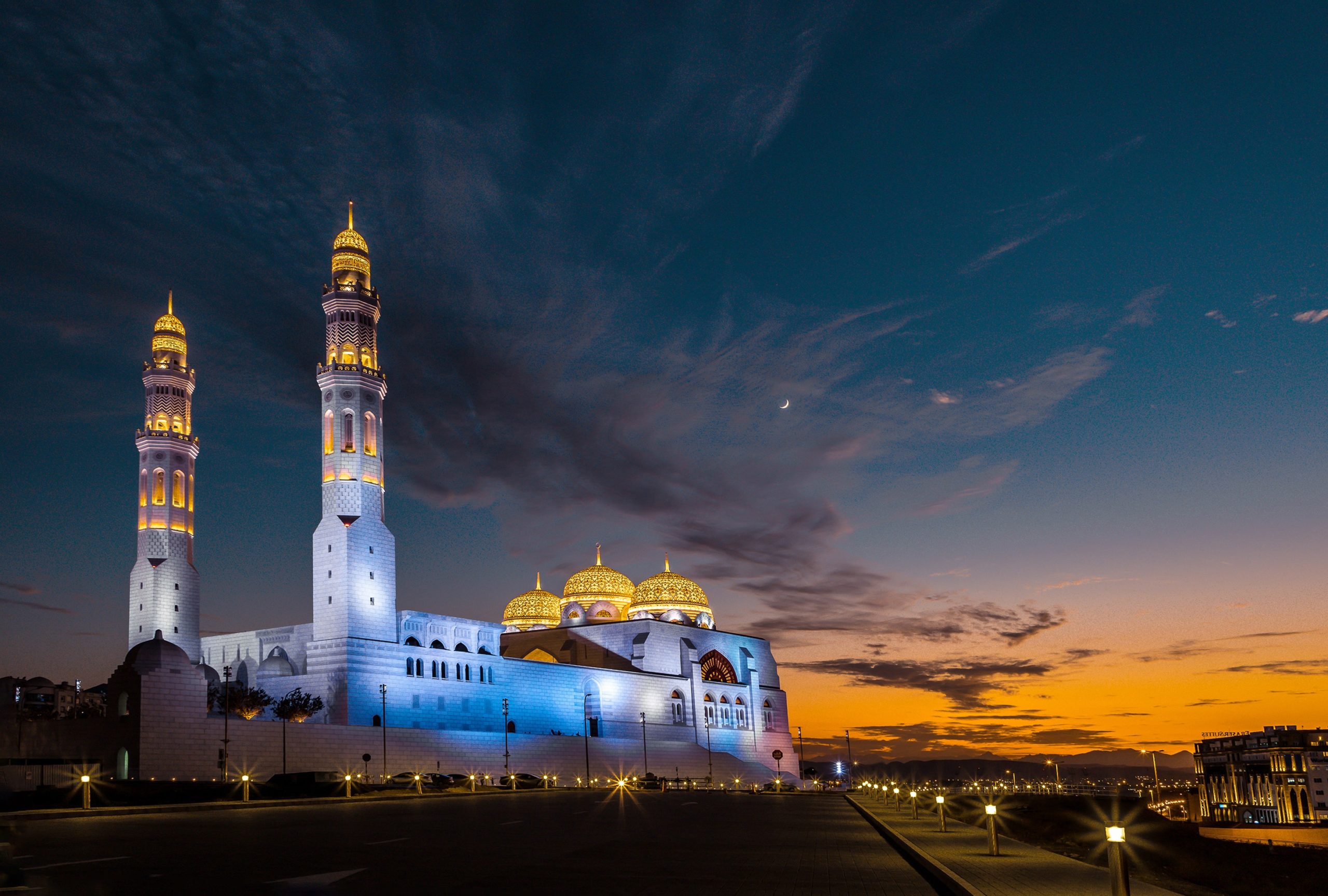 Bawshar is known as the wilayat of Muscat in northern Oman. The population of Bawshar reached 19,2235, which reached 43 villages and towns. But, it is vital to know that Bawshar is established at 80 metres above the beaches, offering incredible views of beaches with a calm feel that very tourist warts.
Bawshar is the most fabulous city among picnickers and adventure tourists looking for offroading and quad biking. Firstly, if you want to begin an ewallet startup in Oman. You can choose this city for its tourism popularity. Secondly, you should hire iphone or android app development services in Dubai to get effective development results.

10. Khasab
Khasab, the local capital of Musandam Governorate of Oman, is situated on the border of the United Arab Emirates. It is vital to know that Khasab is the smallest city established near the United Arab Emirates, with a population of 20,000.
But, khasab is known as the mountain of women due to sandy beaches and beautiful corals. So, you must know that the stunning corals and sea life attracts tourists. All this makes it exciting for tourists to explore abandoned houses in deserted towns close to Khasab.
The city has been known as a charm for centuries, highlighting Oman in UAE. Suppose you're looking to invest in an eWallet startup in Oman. Consider this city and hire eWallet app developers to make this happen quickly.
Read More: How to Develop eWallet App in Minimum Budget?
Takeaway!
Hopefully, the information mentioned above was helpful for you in knowing the fantastic top 10 cities for eWallet startups in oman. However, you should know the development steps of ewallet and its cost as mentioned by the digital asset wallet hosting service. Knowing about its development process and cost will help you get successful results.
Now understand one crucial thing: to hire the best custom web development company to guide you from start to end of the development procedure. So, you can get in touch with our experts if you have any queries related to eWallet development. We're the best custom web development company in Dubai that offers significant app development by offering customers value.
Frequently Asked Questions
What Are The Types of E-wallets?
There are three types of e-wallets that you can create after you hire dedicated developers. Below we have mentioned all three types of digital wallets which you should know if you're considering the development.
Secure wallet
Semi-closed wallet
Open wallet
What is The Business Model of the Ewallet App?
Knowing that the e-wallet business model is for P2P (peer-to-peer) transactions is vital. The user-friendly e-wallet business concept enables users to transfer money to other users. The e-wallet business model offers features to make payments through digital wallets with small sums utilised for rent, utility bills, telephone recharge, etc.
What Are The Functions of Digital Wallets?
On gadgets like phones and tablets, digital wallets are financial software that lets you save money, carry out transactions, and keep track of previous purchases. A digital wallet can store all of your financial data. Hire dedicated developers if you want to add these functions to your digital wallet.