A decade ago there were as many as 2 billion websites on the internet. Today, there are more than 4.6 billion websites. So, needless to say, there is endless opportunity in the market and it is only growing outwards.
If you want to create a website that stands out from this competition, you need to hire a good web design company that can turn your idea into reality.
Hiring a website developer isn't an easy task. It is easy to go off track and hire someone who doesn't even fit your requirements. And that is something you don't want to do.
That is why it is important to follow a set process that keeps your requirement in mind and sort the options in your favor.
In this blog, the very same process of hiring web designers shall be discussed. With this being said, let's get right into it:
How to Hire a Web Designer?
So, how do you hire web designers? Well, there are a few options when it comes to hiring designers. But more importantly, it is essential to choose the right option that fits your business needs. With this being said, let's get right into it:
1. Outsourcing Company
This is the most popular option when it comes to hiring web designers. Outsourcing is the process of hiring a company to do specific operations.
There are a lot of outsourcing companies in the market and these are mostly offshore. When compared to other mediums, this option is the most economical without compromising quality.
In addition to this, these are whole organizations with a lot of experience and expertise in web designing. So, if you are looking for a web design service that delivers unmatched products, you should outsource your work to a good web design company.
2. Freelancers
Freelancers are yet another popular option, however, they aren't recommended for look term projects and web designing.
The reason is that freelancers can abandon your project whenever they want since they aren't bound b a contract. In addition, the freelancers charge hourly fees which at times come to be quite expensive.
3. In-house Team
This is the most expensive and least recommended option on this list. Nevertheless, we shall look at what goes on here.
First, you have to hire a recruiter, who will then hire a team of web designers who will work in-house for you. This isn't only lengthy but also highly expensive.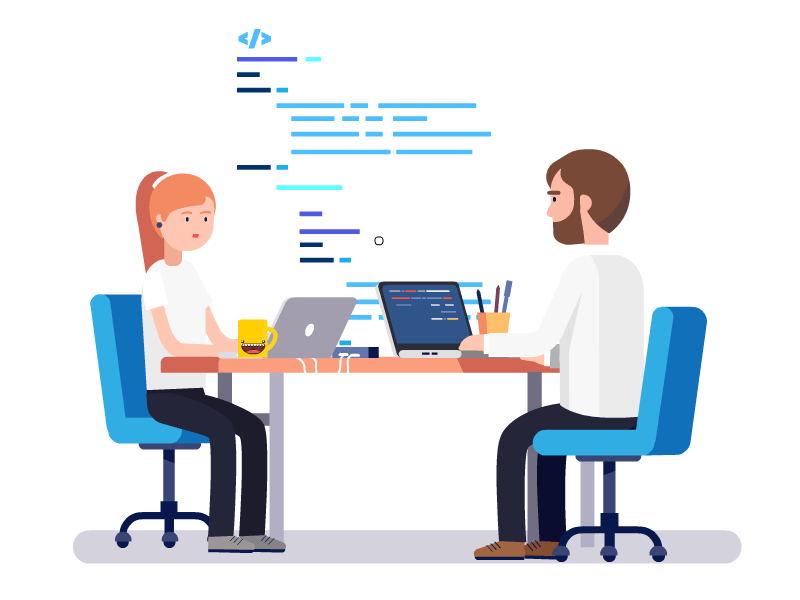 Things to Do Before Hiring Web Design Service Provider
Now that you know how to hire a web designer, it's time to move to the next step. However, before you go on hiring a web designer, there are some things you need to do.
All of these parts are important that go behind making a successful website. With this being said, let's get right into it:
1. Requirements Audit
The first thing that you need to do is conduct a requirement audit. As the name suggests, first you need to identify what your requirements are. While a designer might help you do it, this is something you should do before hiring a designer for construction software development.
Doing this makes it easier for businesses to hire web designers as they can match their requirements with designers' prowess. For that reason, you should map out your requirements before going to hire a web designer.
2. Set Development Budget
The next thing that you should do, is set a budget. You see, hiring a web designer in Dubai is going to incur a cost. And you don't want the cost to keep rising unsupervised.
While it is natural for the budget to stretch or contrast a bit, however, anything over that is a red flag. For that reason, it is advised that you set a development budget. This is one of the important things that you need to get done before hiring a developer.

3. Plan Out
Lastly, another thing that you need to do is plan out things. While the designer will plan the designing part themselves, there is some planning to do on your part.
This will make the whole process of designing the website a breeze and a lot more transparent for you. For that reason, it is important to do this before you hire a web designer.
Questions to Ask from the Web Design Company
Coming to the interview process, there is some very important question that you need to ask. These questions are carefully crafted to assess the important aspects of website designing. Here, the business ensures they are getting desired value and fulfilling business goals.
So, the questions that you should ask in an interview are, as mentioned below:
1. What is Your Web Design Process?
A website design can only be as good as the process used to create it. For that reason, it is important for you to have an insight into the web design process of the company.
While there are a lot of web designers in the market, there are only a few of them which fit your needs. So, make sure the process aligns with your needs.
Read More : How to Start a Web Development Company in UAE?
2. Which Web Design and Development Services are Covered?
As you might already know, web design is an umbrella term that covers a lot of tiny bits which can be termed as different services.
Therefore, you should clear out, which services are included and which aren't covered in the web design and development services. Usually, the best Web Design and Development Companies in Dubai cover the entire front-end design.
3. Can You Share Your Past Work & Client Testimonials?
This is one of the most important questions to web designers and developers. You see, past work shows the performance and finished product from the company. In addition to this, the client testimonials can be really beneficial for getting insight.
4. What will be The Timeline and Deadline of The Project?
The timeline of the project is an important aspect of the website development and designing that highly affects the client.  Thus, it is recommended that you consult a leading web designing company in Dubai that will deliver the project within the defined timeline and won't overrun the cost.
5. How Good is Your Portfolio?
The portfolio is something that provides you with an insight into the working and technical prowess of the company. A leading web development company in UAE will have an outstanding portfolio and they will share it with you even without you asking.
Cost to Hire Web Design Company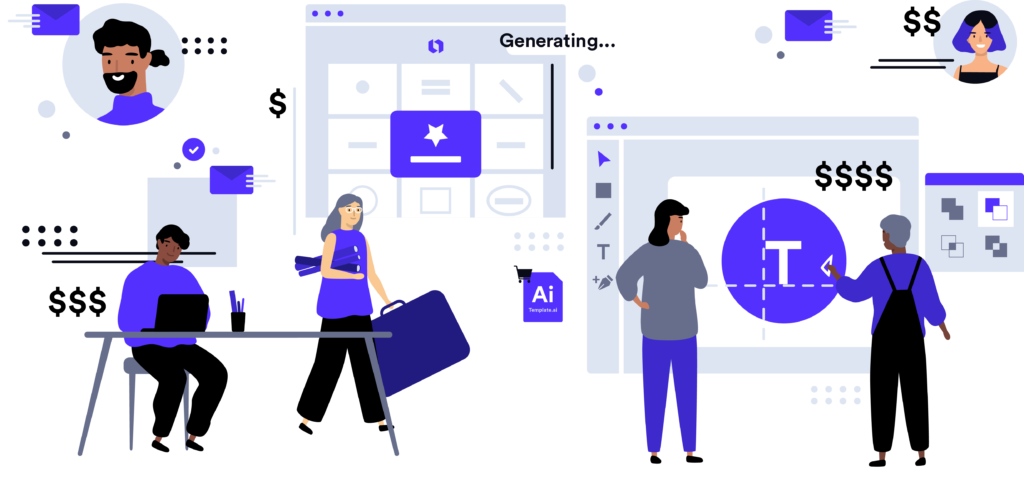 Again, one of the things that clients care about the most is the cost of the service. Because at the end of the day, they are the one who is paying for it. And the return of investment is a big concern here.
However, it isn't all that easy to pinpoint the cost of development. There are various factors that can affect the cost of designing and development. These factors are, as mentioned below:
Location of Designer – location of the developer can highly affect the cost. For instance, someone in the USA charges more than someone compared to someone in an Asian country.
Complexity – The more complex a web design is, the more it is going to cost. However, you can hire a Top web design company in Dubai who can do the work at an economical price.
Tech Stack – Tech stack refers to the technologies used in this. PHP development Company is quite common, in fact, 90% of websites on the internet are based on it.
So, these are some of the main factors which can affect the cost of web designing and development. Now, the average costs of web design can range from $10,000 to $30,000. So, this is the cost of web designing Dubai clients can expect to pay.
Outsourcing Vs Freelancers
Now, that the question "how to hire a web designer" is answered, you might still be confused about whether to choose freelancers or outsource the work.
Well, this is a common confusion but the answer to this is quite easy. You see, when you are talking about a web designing project it is recommended that you hire outsourcing company.
The reason is that an outsourced company has a lot of experience as well as all the required resources needed to do the job.
Thus, a outsource company is the best choice and a better option than hiring freelancers when it comes to web designing. If you are someone who wants to design a website that attracts customers and engages them, this is the option you should choose.

Conclusion:
Websites are the face of the internet, and web designing is an important aspect that attracts a potential customer base. So, needless to say, it is important for businesses who want to generate revenue to hire good web designers.
That is why you should consult a leading web design company in Dubai that can bring your idea to reality and guide you better based on your requirements.