Ecommerce has revolutionized retail stores. Gone are the days when customers would only buy their daily-use or special commodities from brick-and-mortar stores.
Today, buyers are always on the lookout for a convenient shopping experience. eCommerce websites are a great way of offering a wide range of products to your prospects and luring them into buying from your store.
Sure, there are thousands of eCommerce websites running live on the internet. But, not every company manages to draw the attention of their audience and convert the visitors into customers.
The first step to presenting your brand to the online world is creating an impressive eCommerce website. The competition has gotten to a point where creating a website and updating the list of products available in your inventory is not sufficient.
You must design a platform that provides the best shopping experience. If you find it difficult, hire eCommerce developer for a user-friendly and well-designed website.
Here are 10 Essential things Everyone must know for  How to Develop Ecommerce Website
1. Integrating a Site Search Box
Google has made it much simpler for its users to search for the product, services, and information in the search engine.
All you got to do is type the name of the product and the search engine returns with plenty of relevant options. To make the shopping experience faster and more convenient for your visitors, you must integrate a site search box into your eCommerce platform.
For example, Amazon has its own search engine. You type the product's name in Amazon's search box and the search engine returns with several options that are relevant to your text.
The well-designed eCommerce store is the one where users find it easier to search for their desired commodity.
'Autocomplete' is another crucial feature that could be added to your online store. Whenever your customer types a product name in the search box, the search engine will provide relevant suggestions to complete their text. The search box must be functional on all screens and devices.
2. CMS Platform
Content Management System is another important factor you must consider while developing your website. Currently, Magento is the number 1 platform for eCommerce website development purposes. But, you can also pick other CMS such as Shopify, WooCommerce, Drupal, and more.
To choose the perfect CMS, you must consider your goals and the types of services or products you want to offer.
Basically, Magento has every marketing tool and facility to help you develop a complete and presentable eCommerce website. Its advanced extensions and proper management facilities are all that you need to draw the attention of your visitors and convert them into your customers effortlessly.
If you are still not sure, consult with an eCommerce development company and let them decide the best CMS for your store.
3. Marketing Tools
Developing a website is as easy as registering with the particular CMS and uploading your products and services list. But, how do you get your website on search engines? Your customers will discover your brand from Google.
You don't want to lose out the potential customers to your competitors just because your SEO and marketing strategy isn't strong enough to drive visitors to your platform.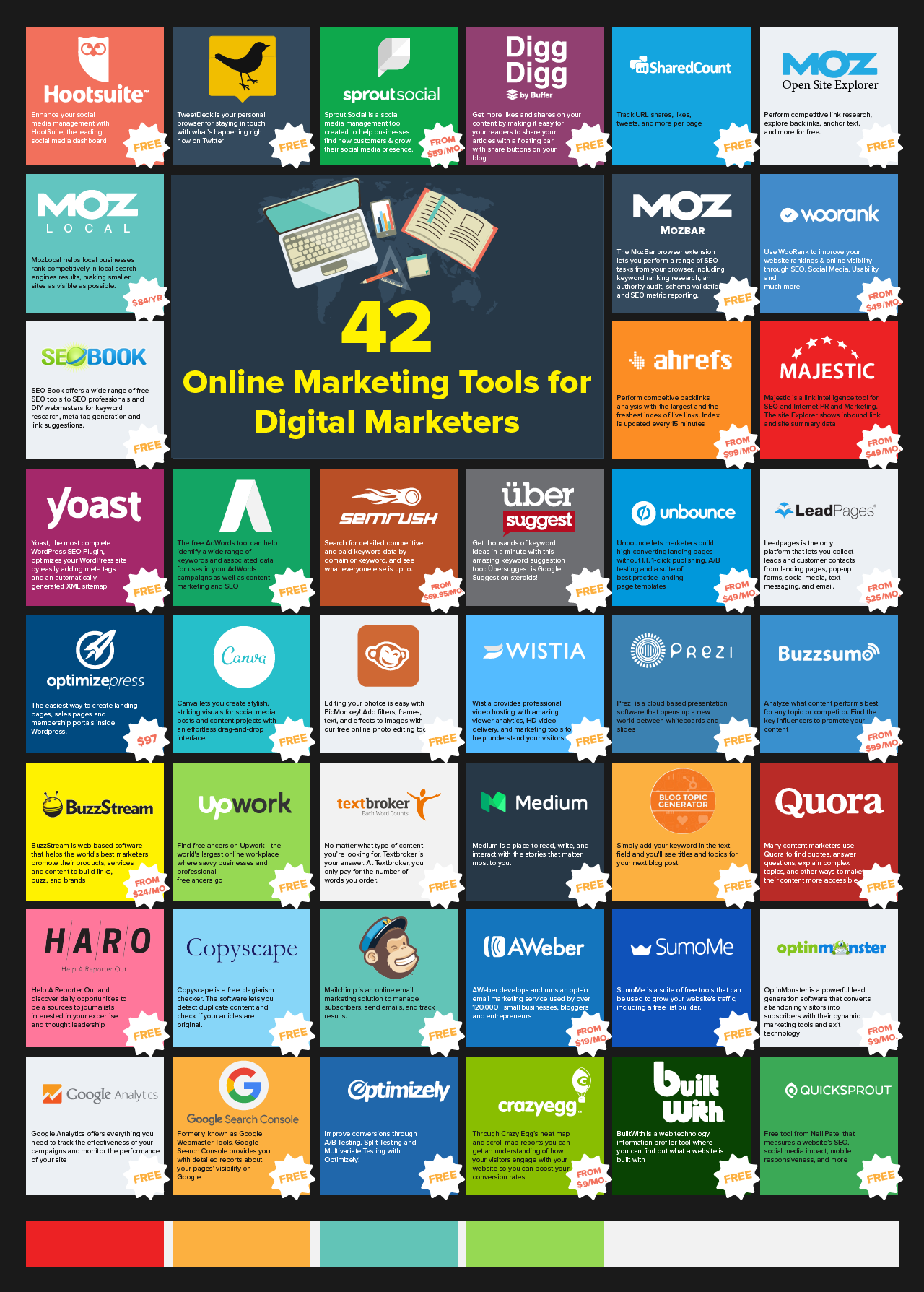 Once you are done developing a website, it is time to implement the right marketing strategies. The best marketing strategy for higher SERP ranking is Search Engine Optimization.
Select the keywords, optimize your content for search engines, improve its visibility, optimize the website for speed and that's it! Other than SEO, you can create marketing campaigns for social media. You can leverage social media tools to build a strong marketing strategy.
4. Invest in Website Security
People think twice before visiting a casual blog that isn't secure, let alone an eCommerce website. Almost every shopper considers the security factor before purchasing from your store.
After all, they are supposed to share their financial and personal details to place an order. To improve the security of your website, add the SSL certificate. SSL will help protect the financial information of your users and keep them confidential.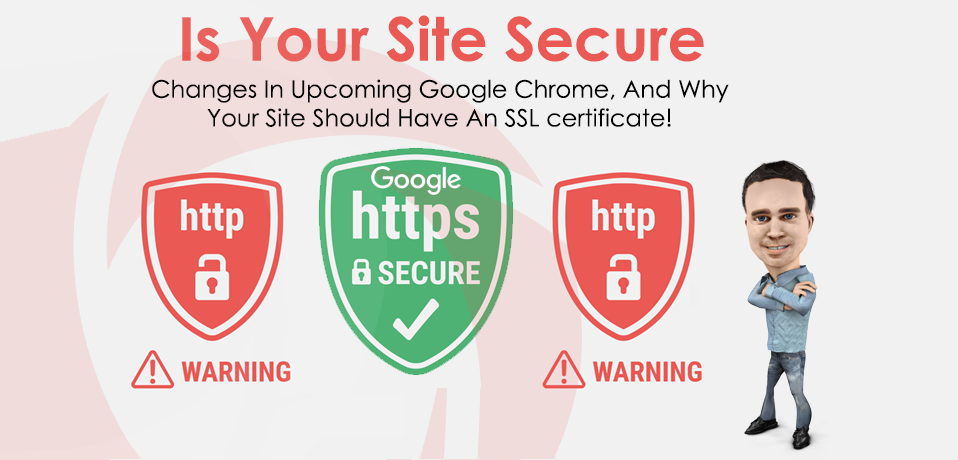 Never store customers' personal or financial details on the servers. Security is one of the most sensitive issues for your visitors. They would never want to share their card or bank details with a website that isn't secure.
5. Website Speed Optimization
According to the research, people don't wait for more than 3 seconds for the website to load. It is easier for them to return to the search results and visit some other eCommerce store.
When buyers visit your website, they expect the pages to load quickly. As the competition has increased, eCommerce stores are trying their best to optimize their website for speed.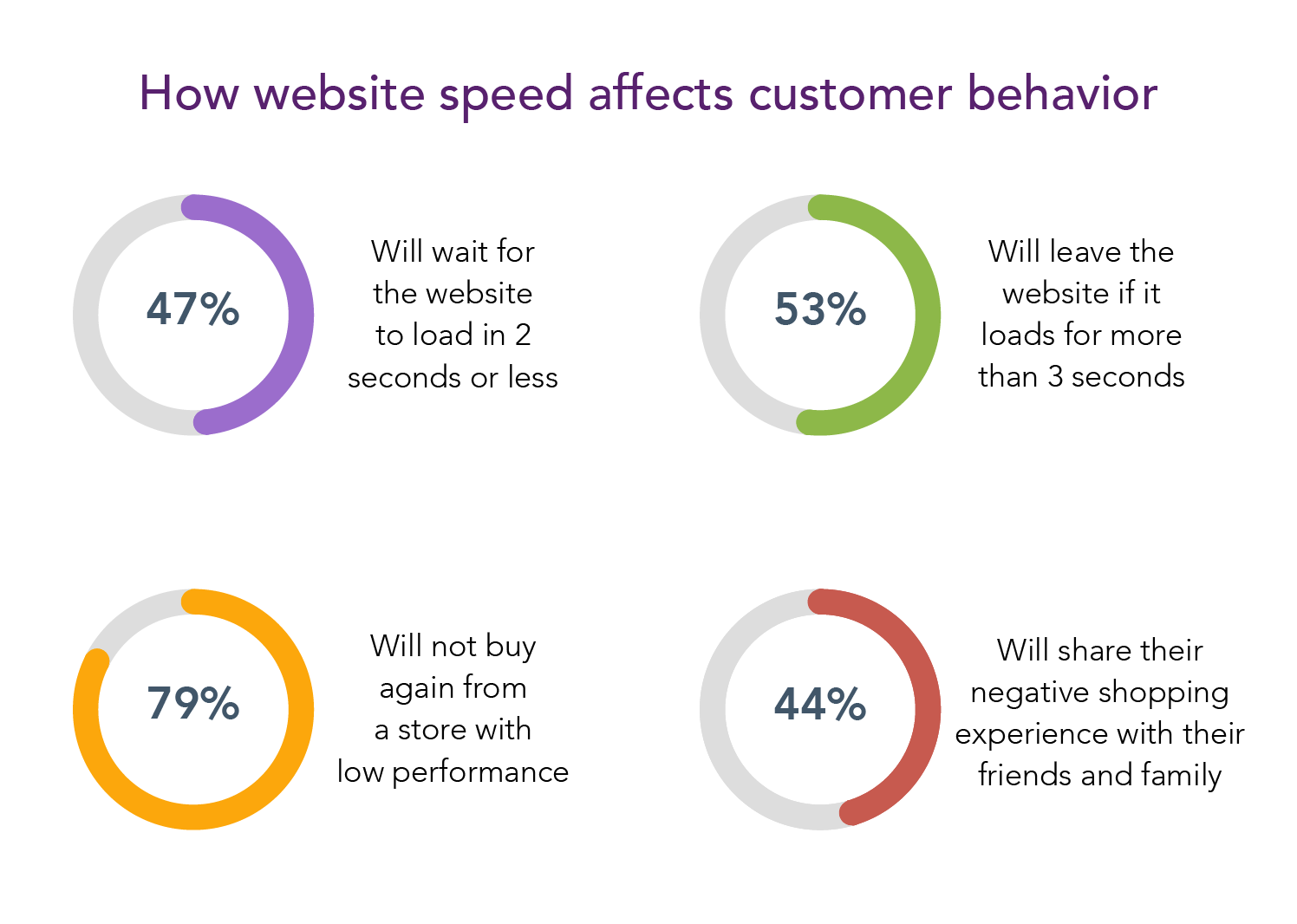 That said your customers are highly likely to leave your website if it takes time to load. Not only does it affect your sales, but the slow-loading website has a poor impact on your brand's reputation.
On the other hand, a website that loads quickly impresses your audience and helps in easier and faster navigation. Make sure that loading time has a great impact on your conversion rates and customer engagement.
If there is one thing your customers hate about the eCommerce stores, then that is a slow-loading website.
6. Provide Multiple Payment Options
To survive the online competition, you must hire the best eCommerce development services that integrate the necessary extensions into your platform.
One such important step to building a great eCommerce platform is the payment options. The more payment options you provide to your customers, the higher are the chances they will purchase from your store.
Customers want flexibility. They will purchase from your website and return to your store if they find flexible payment options.
Some of the popular payment options for eCommerce websites are PayPal, credit/debit cards, direct transfer from the bank, payment through online wallets, and more.
7. Easy Checkout Process
Many customers leave an eCommerce website if they find the checkout process time-consuming and too complicated. Experts suggest that the checkout process is the final step to converting your prospects into customers.
The checkout page is where your customers decide if they should purchase from you or abandon the cart. The checkout page must be short and easier to fill.
Make sure that multiple pages for checkout can be overwhelming for your customers. This also increases the chances of cart abandonment.

Guest checkout is the best way to improve your conversion rates. Usually, customers don't like to set up their accounts before purchasing an item from your store.
Guest checkout allows customers to check your products and place an order without having to register with your website. Once they confirm the order, they will be redirected to the checkout page. You can keep it optional for customers to sign up with your website before placing an order.
8. Responsive Web Design
This is no longer an era where shoppers check your eCommerce stores on laptops or computers. They choose the most flexible and accessible options such as smartphones and tablets. Customers prefer a mobile-friendly web design. They want to enjoy the best shopping experience on their mobiles.
Hence, eCommerce Development California should optimize its website for mobiles. In simple terms, you must create a responsive web design that can be accessed through all devices.
The web design should be easy enough to allow your customers to place an order, process the payment, and track the status of their product.
9. Social Media Integration
With millions of people using social media platforms, it only makes sense to integrate social media into your eCommerce website. Social media is an integral part of your online marketing campaign. In fact, Instagram alone has over 800 million active users among which 75% of people take action on your posts.

This simple step can help you build a loyal customer following and improve your conversion rates. Social media is not only used as a marketing tool, but they are a great way of increasing customer engagement. Customers often provide feedback and their shopping experience on social platforms.
10. Call to Action
You can drive people to your website, but what can you do to make it easier for them to navigate through your eCommerce website? Many people hire website development services to simplify the navigation process.
To make the shopping experience convenient and easier for your customers, you must implement the CTA options.

CTA guides your users throughout the shopping process. It tells them the next step they must take to complete their shopping.
A website without proper CTA results in a lack of user interaction, complicated navigation, cart abandonment, and a poor shopping experience.
Conclusion
As much easy as it might seem, developing and managing a website is a real challenge for land-based store owners. You need to consider all those factors that can make your eCommerce website stand out from the competitors.
From website designing to custom software development, everyone is ready to take every step that could help them achieve customer engagement.