When it comes to eCommerce website, the biggest role is played by its design to grab the attention of the users. There will be no point having an online store if the design does not have the required potential to convince your audience to remain hooked to your services.
It will be a complete waste of money as you will not get the desired sales and results. There are a number of ecommerce development company that help you with an appealing design which will surely motivate your target audience to purchase from your store in big numbers.
Poor design is a big threat to repel the audience away from your online store and it will eventually damage your business reputation. The results will not be in favor of your business needs and you might be forced to take negative action. So, it is important that you get yourself connected to a reliable ecommerce development service provider and keep your customers hooked all the time.
You need to choose the e-commerce platform for your designing needs as it will play a big role in paving the way for a successful future of your store. There are a number of e-commerce platforms and every single one of them has different attributes related to it. So, it is important that you get your eCommerce website developed with the use right platform which can bring in the maximum benefit.
Also Read: – How Ecommerce website drives more business
With a reliable eCommerce development company, you will have your store designed keeping the latest trends in mind which will make an impact in the mind of your audience and take your sales higher.
If you are still confused about what are the things which need to keep in mind, we will help you with top tips for result-driven ecommerce development, take a look:
Tips to For Result Oriented e-Commerce Web Development
Simple Yet Effective
Having too many attributes on your eCommerce website will make things complicated for your audience.  It will take time for them to understand and eventually they will get frustrated which will result in no purchase at all.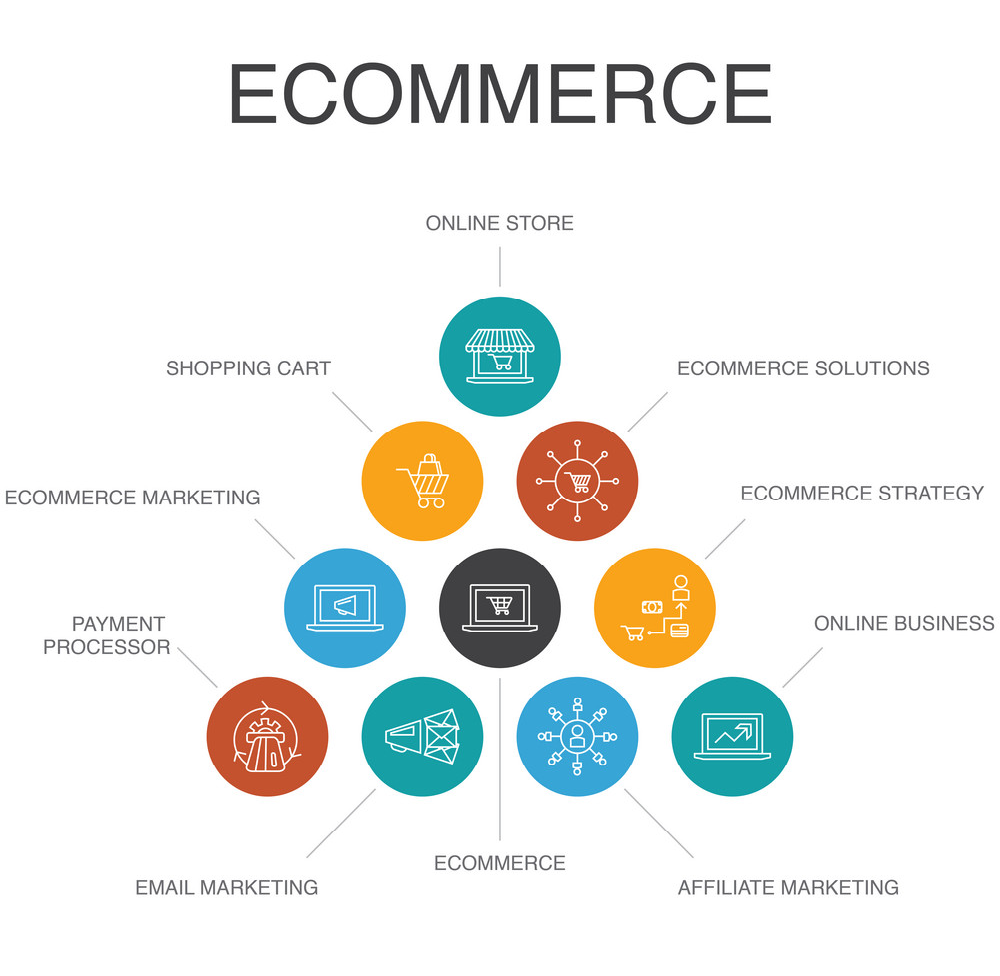 So, it becomes important that you instruct your eCommerce development expert to keep things extremely simple and organized. This will help them understand in quick succession will always return to your store for purchase. Yes, user experience has to be the best of all, to make your store work.
Customers Have To Be First Priority
Firstly you need to remember that you are designing your eCommerce store for your audience, not for yourself. Yes, if they are not convinced and satisfied with the shopping experience, then there will be a point of inputting so much effort.
Therefore your eCommerce Magento development company needs to understand your audience's needs and behaviors and get the store designed accordingly keeping attention to detail. Things like add to cart to clear photos, everything matters in keeping them hooked.
Adding A Buy Now Button
Another masterstroke can be to add a dedicated buy now button for the products in your online store. There are generally two types of purchasers, one likes to hop around and add things on cart and others they know what they want to purchase and do not want to look at other products.
So having a dedicated by now button will help them straight away buy the respective product and make their task easier. So, you need to let your eCommerce developers know about the respective addition as this can certainly get the results even better.
Having A Search Bar
Adding a search bar is a must in your online store. Yes, with the help of this feature customers will be able to look for products they are willing to purchase right away. They do not have to look for the different by browsing every single page on the website.
They can paste the name of the product or category of it and they will have the respective list which can be just what they are looking for.
This will certainly make their shopping experience easier and also save a lot of time. You can always let your eCommerce specialist know about it so that you can keep your audience engaged all the time.
Navigation Menu
Having a navigation menu makes it easy for customers to browse through your pages. Yes, they will never get confused lost while using your store for any kind of needs. The customers will be able to check with the navigation menu on every single page which will help them understand where they are and how they can come out of it.
Final Words
This shows how you can get the eCommerce website designed which can help you with better results. Getting the right full stack development services will help you have all your above needs covered and this will certainly play a big role in your success.
So, get yourself connected to a reliable eCommerce development service company and have your store developed in the best possible way!