If you are starting out as a beginner when it comes to app development, then you do not need to worry as you can make an app in 2020 with no programming experience or can start looking for a mobile app developer.
Learn the nuances of building an app step-by-step, and you are bound to achieve excellent results through iPhone app development services:
Do Your Research on App Development Company
Just like any other project, building an app also needs to start with proper research with a mobile app development company in Dubai. You need to start laying out your goals and decide the mobile platform that you want to work on. Apart from that, start with a clear understanding of the market space and the ways in which you can monetize your app to make sure it earns you returns in the future at your iPhone application development company.
Here are a few questions that you need to keep in mind when you start designing your application:
Know your competition
Before you start with anything else, you need to learn more about the existing market and apps that you can create in that space as app developers in Dubai. Never build something that someone else has already created as then you will not be able to stand out in the crowd.
As long as you make an app that has different qualities and characteristics than the other apps, you will be able to survive for a long time.
So, make sure that you do proper research and figure out what is unique about your app. Moreover, you also need to learn what works well for you and what doesn't so that you can come up with an effective application.
Here are the following questions that you need to ask yourself before creating the app:
How can you go about building value through your app?
What are the areas in which your competitors are not yet able to deliver?
What can you offer to the target customer base?
If the app that you are creating is an extension to the existing app service that you have built, such as your website, then you do not need to worry about the competition much. This is because what you are offering is already an original content for the audiences that trust your brand.
Determine Your Target Audience
When it comes to the mobile app marketing space, there are very few face-to-face opportunities when it comes to sales which is why it is important that you know your target audience well enough and ensure success.
You need to identify the ways in which you can target your audiences. Here are a few ways in which you can do so:
Focus groups
Surveys
Market research data
Audience personas
It is recommended that you start with creating your audience persona.
Building audience personas involve building profiles of different kinds of audiences who might be interested in your application. You can target them on the basis of their gender, age group, profession, and interests and segment them into specific audiences.
You can always make your personas more detailed and broader in order to be clear about your target audience and save time in finding out who your target audience would be.
Pro Tip
Focus on areas such as what motivates your audiences to download an application and the things that interest them.
Once you are done building your audience personas, you need to start branching out into the real world; start doing surveys, analyse your audiences, and use focus groups.
You can start with your research on social media and use the opportunity to find out Facebook groups, LinkedIn search filters, as well as Twitter, feeds in order to find out persons who can be targeted.
Determine your budget
Another thing that you focus on is the budget that you are going to spend while building an application. Deciding on the budget will depend on a plethora of things and might even change throughout the lifecycle of your application.
Here are a few game-changers which can affect the iPhone mobile application development:
The mobile platform that you choose to use, i.e., Native, Hybrid or Web.
Outsourced or In-house development
Level of functionality within the app
Marketing/monetization methods
It is a good idea to keep these parameters in mind before you set out a budget for your application.
Determine your Deadline
Just like any other project that you are creating, you need to make goals and deadlines for creating a mobile app as well. If you have a strict deadline, then you need to make decisions according to the timescale and ensure that you complete the development in that set time frame.
The following are the main factors that affect mobile app development time:
Mobile platform
Creating apps on certain platforms is much easier and quicker than others if you are building your application from scratch. For instance, the hybrid platform is ideal for those companies who want to build their app more quickly and cost-effectively.
Level of functionality
You need to figure out what all functionalities you are looking to include in your app if you want the app to be built on time.
Resources
If you are planning to build an app with a team of developers, then you need to determine the budget around that. If you want to build an app quickly, it would be better if you choose to hire more developers but at the same time consider your expenses as well.
Third party integrations
Once you are done with the implementation of your app, you will need to connect it with other services as well. As a developer, you need to learn about third party APIs and the ways in which you can implement them more effectively. When third parties update their APIs, you will need to take your time out to reconfigure your connection and ensure that your app remains functional.
Publishing to the App Stores
Publishing is not in your hands as several app stores can take much longer time in approval for releasing them. At times, your app might even get rejected after which you need to improve it and resubmit it for publishing.
Initial rejection might blow your deadline for app creation, but it is the best way to avoid delays so you must read the specifications and ensure that you create an app that meets the rules and regulations properly.
You need to choose whether you wish to build an Android, iOS or Windows app and if it will be native, web, or hybrid.
You should decide on the platform that you will be using early on during your research stage as it plays a crucial role in deciding your budget, timescale as well as the functionalities of the app.
People often create apps for iOS, Android or even Windows as 99% of the market space is owned by these platforms. Moreover, there is no overlap between the mobile application platforms as the apps that you are creating for Android won't run on iOS, and the same applies to the latter also. You need to build different apps for each platform.

Determine how you are going to monetize your app
Your apps offer a good way to create a revenue stream for your business. There are multiple ways in which you can do so:
You can either opt for paid downloads, in-app purchases, native advertising or even choose to opt for advertisements.
Another thing that you can consider is whether you want to build an app for its popularity or for monetizing it. Several companies tend to create a free mobile app just so that they can create brand awareness or increase the number of mobile users for accessing content over their app.
Our ultimate guide to app design is here to help, and we'll walk you through the process of how to design an app that is sure to be a winner:
Rough Sketch
Wire-framing
Storyboarding
UAT
Product Execution
Rough Sketch
Put down your ideas on a paper and lay down the features that you want to add in the form of a rough sketch so that you have some idea of what you are trying to build.
You do not need to worry if you are not a great designer as you just need to recognize where your app is headed during the initial stages. It is evident that your design will change over time, but you do not need to worry initially about the first few sketches as changes are bound to happen.
Just consider your rough sketch to be a point of reference for wire-framing, which is the next step in designing your app.
Wire-framing
If you are planning for dedicated mobile app development from scratch with specific functionality, then it is recommended that you create a prototype initially. A wire-frame helps in making your ideas clearer and detailed.
Try to brainstorm and think of the various elements that you are going to include in your mobile app so that you can make sure that the wire-frame is as detailed as possible.
Creating a wire-frame is much easier now due to a large number of prototyping tools and apps that are available today. If you want, you can use HotGloo, Balsamiq or even POP for wire-framing.
Once you have your wire-frame ready, you can find app developers and approach them for quotes based on the design of the app.
You can seek help from a user interface designer to help you improve the existing design, add substance to it and provide it with a detailed UI. The final design should be the replica of how you envision the app.
Certain elements of the app might change over time to ensure that it has more functionality, but having an accurate wire-frame will help you a great deal as well as the developers.
Storyboarding
When you are creating wire-frames, you also need to make sure that your storyboard is well-planned out.
This is necessary to show the developer about the screen within the app and the
manner in which they will navigate through the app. This is useful, especially when it comes to onboarding screen as the users can easily navigate home to sign-up to the splash screen.
A comprehensive storyboard will help the app developer to get a clear picture of what you are planning to create and show them the design areas which are missing out or the ones that they do not want to consider. You will also be able to use similar tools to build your wire-frames in order to create the storyboard.
UAT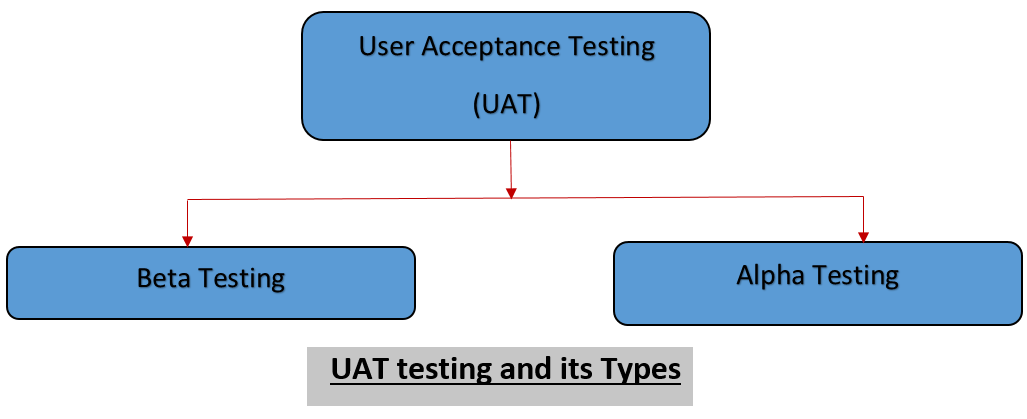 Once you are done with the prototype of the app, you can always test it out by showing it to the people around you. Show them to your friends and family initially and take down notes on the feedback they have given in order to improve the app. It is always better if you cite problems during the initial stages through User Acceptance Testing so that there is some room for improvement at the final stages of the app development.
Product Execution
Once you are done with the design of the app, you need to write down the requirements for the developer so that they can start with building it. Describe the problem that you are planning to solve so that it becomes easy to focus on the right things.
Start with creating user personas so that you can take the perspective of your users and describe them the actions that they are going to perform in your app. Especially when it comes to agile development, you can create your set of "user stories."
You can always use the personas that you have created during the research stage to build your user stories.
Conclusion:
Well, these were some of the ways that you can create a successful application without any prior experience in programming. Make sure that you properly strategize before you plan to execute the app so that it saves your time and effort over the course of time. Check out tutorials and online videos for app development cost if you are a self-starter and want to learn from the basics.