The oil and gas industries face a lot of challenges every day in extracting, refining, and transporting oil and gas. To beat the competition and survive the hardships faced, they are making an impressive approach to save big on the refinery expenses through the IoT technology. The industry is recognizing the high potentials of the Internet of Things, which is enabling companies to handle their day-to-day operations much easier.
What is IoT and How Does it Work?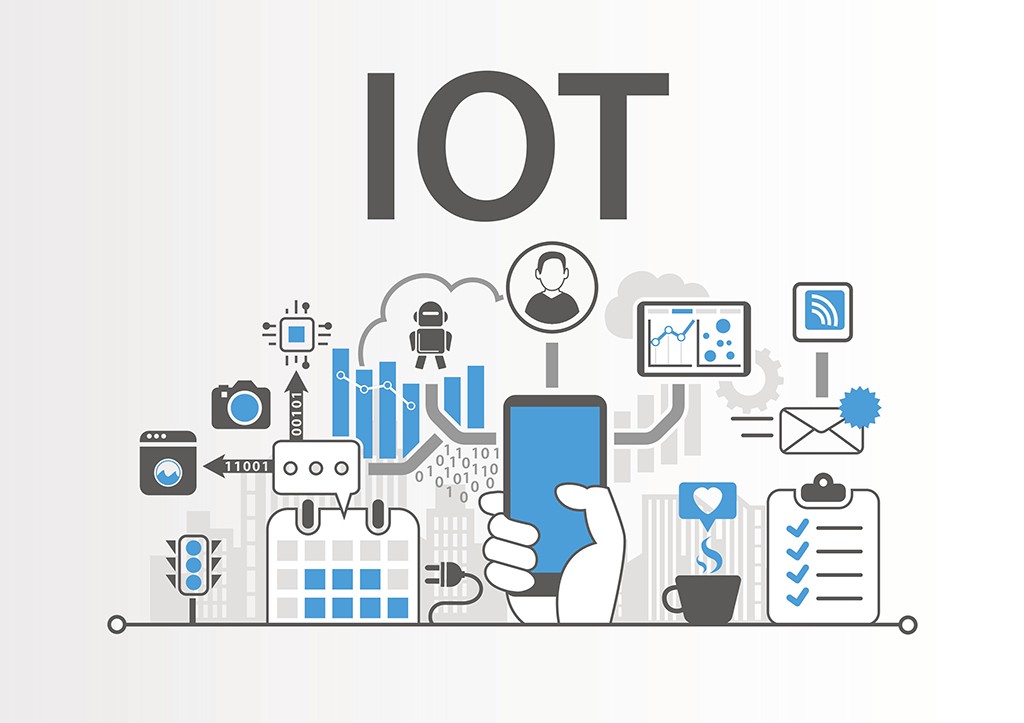 IoT is a relatively new technology that involves a system of interconnected mechanical and digital machines, computing devices, and other objects, people, and animals, which are designed to collect and exchange data over a network. An IoT network generally remains embedded with responsive software, sensors, network connectivity, and other necessary devices or electronics to transfer data from one source to another, without requiring any human-to-computer or human-to-human interaction.
In an IoT system, the sensors or devices actually 'talk' to the cloud over certain connectivity and in the process, transfer essential data. After receiving the data on the cloud, the software then processes it and accordingly decides what to do with it. It might even send alerts or other messages or choose to adjust the devices or sensors automatically to make them work smoother, without requiring any external help, such as from the user.
How is IoT Shaping the Oil and Gas Industry in the UAE?
The oil and gas sector is evolving each day, and they are utilizing the full potentials of IoT. Even though it has not made any revolutionary changes as compared to the other industries, however, it has definitely paved the way towards carrying out the oil and gas extracting, refining, and transportation operations much easier. With this IT trending solution, a lot of oil and gas companies can collect crucial information, which has further helped them to make more informed and pragmatic business decisions.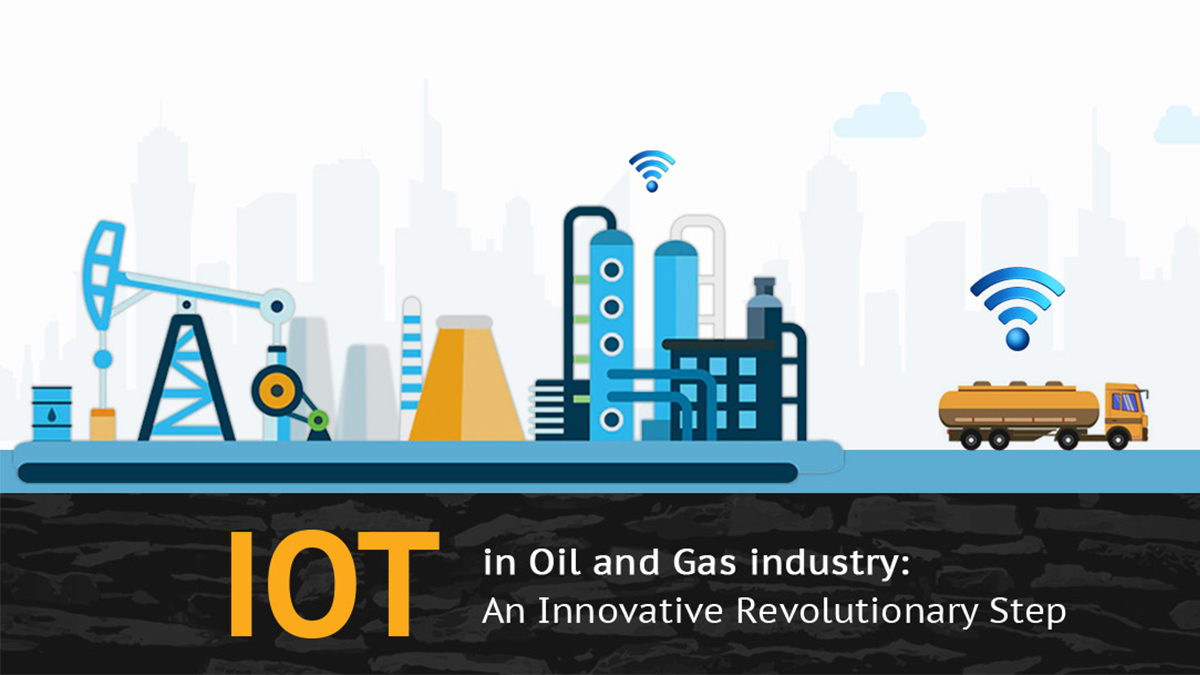 IoT application development solutions are focusing more on enabling users to monitor the maximum number of aspects via senior-level technology. Wireless IoT has helped the oil and gas industries to track and monitor more data and information using fewer manual tasks. The technology has enabled the oil and gas sector to –
Optimize their business operations for efficient pumping and extracting activities.
Maintain wells and pipes regularly.
Monitor pipe thickness, temperature levels, as well as any possible erosions in any refinery.
Track and detect any equipment failures or machinery breakdowns, or even gas leaks.
Receive data in real-time by implementing field instrumentation for monitoring critical aspects in the field.
Benefits of Using IoT in the Oil and Gas Industry
The IoT use cases are generating more value for the sector than ever. Web and mobile app development companies are coming up with more customized and advanced IoT applications for oil and gas industries to help them implement innovative techniques in their extraction and refinery processes. These IoT application development service providers aim at building IoT platforms that revolve around reducing non-productive time (NPT).
IoT is enabling oil and gas companies to combat NPT and maximizing profit margins through the following –
Drilling management: Drilling is a vital part of the industry, and the IoT has been a boon for increasing productivity in the oil and gas drilling and extracting procedures. The technology also reduces all the potential risks involved in rig digging operations, thus carrying them out seamlessly.
Refinery monitoring: The Internet of Things helps the oil and gas companies to monitor various aspects like pipe pressure, temperature, flow rate, and many other parameters. This wireless connected technology also assists users in making several measurements and gathering vital data and information in minimal time, effort, and costs.
Pipeline monitoring: Pipeline leakages can pose threats not only to the industry but also to the lives of many. For example, leakages of hazardous gases can lead to fatalities in the surrounding areas of the industry. To reduce such risks, the IoT helps to monitor pipeline systems and analyses components like pumps, pipes, and filters.
Wellhead monitoring: Many IoT solutions provide wellhead as well as pumpjack monitoring facilities to help companies minimize lease operating costs. Besides, it also allows them to ensure safety protocols and regulatory compliance, while also reducing unplanned downtime.
Offshore monitoring: Most of the offshore production of oil and gas is carried out in extreme environmental conditions. Also, very limited communication networks are available at these rigs. Manual monitoring of pressures, temperatures, and equipment can be expensive and even sometimes inaccurate. IoT helps to overcome such barriers by offering an efficient offshore monitoring system.
Implementation of health and safety measures: Handling oil and gas manually involves high risks of leakages and can have life-threatening consequences. Moreover, every company should ensure safety and proper health conditions for their employees working in such remote and dangerous oil and gas sites. An IoT network helps to lessen such risks and monitors the health and working conditions of each employee and field worker.
Cargo shipping: The IoT on-demand mobile app development services ensure that their platform covers real-time monitoring or the ship and fleet. This ensures that the extracted oil and gas are in safe positions, thus reducing the chances of leakages or other associated hazards. Since the data each of these ships carry is huge, the IoT system allows seamless data collection from these cargo points.
Carbon footprint control: IoT solutions prove beneficial for the oil and gas industry as well as for the environment. The technology implements eco-friendly measures to reduce the carbon emissions generated from these sectors.
Supply-chain management: IoT has solved the problems of inventory management previously faced by the oil and gas companies. It has introduced effective planning and scheduling processes in the supply chain, thus bringing authenticity and transparency in the industry.
The Future
IoT has implemented cost-cutting measures for the long-term by streamlining expensive procedures and enhancing productive operations. Smart and innovative oil and gas management techniques will continue to evolve and is a long-term process. It's true that the IoT technology didn't bring any drastic changes in the sector, but it certainly did set the motion for further evolution.
The oil and gas network will continually work on minimizing their costs by increasing the efficiency of their business operations. With such promising results, one thing is for sure that the oil and gas industry mobile applications solutions have valued the Internet of Things and are harnessing the potentials of this wireless technology to gain a sophisticated position in this competitive world.