The ever-growing competition and demand in the market have compelled all-scale businesses to opt for a multi-brand strategy.
They have separate websites for each brand to target diverse client demographics, countries, markets, and locations with comparable or targeted content. But administering several websites has its own set of difficulties, reflecting the importance of AEM for diverse businesses.
Most of the time, businesses want these brands' websites to stand apart while still maintaining the general aesthetic of the parent company to raise brand awareness.
Brand recognition is the most important goal for 89% of B2B marketers, followed by sales and lead creation. It is one of the reasons why Adobe Experience Manager (AEM) has become a crucial asset for web CMS.
But, still, some businesses wonder, 'Why choose Adobe Experience Manager?' for CMS. If you are also among them, this blog is for you. Don't miss reading it!
What Is Adobe Experience Manager (AEM)?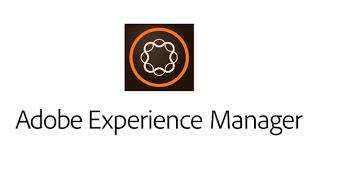 AEM or Adobe Experience Manager is a unified platform holding the capacity to handle all the assets and deliver everything to these devices. Sites, assets, apps, forms, and communities are the five major elements of AEM.
These aren't only restricted; they're crucial to developing a brand journey and a digital strategy.
Because of its integration with Adobe Creative Cloud, businesses can quickly transfer materials from Adobe Creative Cloud to the AEM. It now depends on how businesses can help individuals use such innovative cloud assets to perform more amazing and important things.
All of this would have been possible without AEM development services. The way AEM works makes the organizations' work hassle-free, increasing AEM's importance.
How Does Adobe Experience Manager Works?
Adobe Experience Manager, or AEM, is a content management system that creates websites and apps, including mobile tools, paperless offices, and online networks.
It's a platform that makes it easier for businesses to organize their advertising materials & resources while distributing them to their target audience. Businesses can make the best use of AEM to bring in efficiency and success with time.
But, only a few businesses are well-versed in the fact that Adobe Experience Cloud includes the content management system. Are you aware of it? While using AEM, you can build fluid and rich digital experiences on the web and mobile devices.
It gives you several choices for personalizing digital experiences while simplifying marketing management. Businesses planning for AEM development can get in touch with a reliable AEM development company in Dubai, where dedicated professionals work.
Importance of AEM for Your Business Web CMS
Although ample reasons signify the importance of CRM for all types of businesses, we have mentioned the major reasons to choose Adobe Experience Manager for web CMS.
1. Easy User Permission for All Business Units
With AEM's strong user management system, managing users and giving them access is simple and hassle-free. With just a few clicks, you may restrict or grant access to a user group so they cannot unintentionally delete or edit any content.
You can grant a user access to other degrees of authority as well. Overall, easy user permission for all business units is possible with the usage of AEM.
2. Simple Navigation Dashboard
The extensive dashboard allows you to manage and edit projects in a central setting. Editors can include a variety of information in their tasks. A project is nothing more than a collection of resources that are connected.
Team information, project-related tasks, and associated external links are a few additional AEM components that can be customized per the business needs and demands. Its easy navigation dashboard helps businesses manage even complex tasks in a go. Such features have raised more importance of AEM in today's time.

3. Easily Editable Content
Content acts as the backbone of digital experiences for any content management system. Editors can develop and oversee a content-driven strategy using AEM development.
Its WYSIWYG structure enables editors to see their projects as they will look once the design is finished. In addition, the construction pieces can be moved around the page to add new content. It is how businesses can make the right use of AEM to achieve business success.
4. Consistent Monitoring & Reporting
Users do not have to go through the trouble of installing any additional plugins. Credit goes to AEM's built-in monitoring and reporting facilities; without AEM, it wouldn't have been possible. Users can review the statistics of particular sites and produce reports for particular occurrences after initial setups.
If the user already uses an analytical platform, it can integrate with it. The user can then carefully monitor each website as a strategic unit and make decisions. Businesses that find it difficult to keep track and can't monitor consistently can use AEM. It will result in improved business profit and sales.
5. Design Restriction Implementation
Character restrictions and other simple-to-implement validation criteria are supported by AEM (Adobe Experience Manager) within the content writing interface of a component. When there are no character restrictions, buttons' text usually fits neatly inside the element.
However, occasionally neither of them is viable without impairing the element's or layout's design. Due to these limitations, only content that will probably fit in the layout is posted. Possessing design restrictions is essential to keep everything in the right place. So, you can avail the assistance of AEM development services to get a perfect business outcome as expected.
6. Stand-Out Components
Specific web page content may be visualized using the built-in unique building elements. The main benefit of pre-built components is quicker deployment and cheaper development. As a result, the developer won't have to write any additional code.
Since Adobe supports Adobe Experience Manager, you will frequently receive updates. Standard layout forms creation and workflow phases for data collection and management are some of the OTB components. So, when choosing AEM for web CMS, businesses can take advantage of stand-out components. It is one of the major importance of AEM for businesses.
7. Translation Workflow Automation
AEM or Adobe Experience Manager enables workflow automation of both web pages and user-generated content. Users can integrate the translation service providers with AEM and create projects to translate the content into multiple languages.
The best thing about AEM is that it supports both human and machine translation workflows. Furthermore, the content is sent to the translation provider chosen by the user. Once the translation is complete, the content is imported to AEM.
So, this is all about the reasons to choose AEM for your business. We hope the reasons mentioned above are enough to signify the uses of AEM and its importance for web CMS. You can simply hire AEM developer to get professional assistance.
What Does AEM Developer Do?
AEM developers make the plan, create, and test software based on the Adobe Experience Manager to craft outstanding business solutions. After a preliminary assessment and analysis, you assist with integrating AEM with the current setup by the organization's requirements. They focus on the AEM system but are just as accountable as software developers' responsibilities.
You'll conduct tests as an AEM Developer to evaluate software builds for problems like performance & troubleshooting and work to enhance existing systems. Depending on the size of the business, you can be in control of a group of programmers. Agile methods, responsive frameworks, and front-end development techniques are also used to meet deadlines in a fast-paced development environment. This is an AEM developer's role and contribution to creating robust web development solutions.
Final Thoughts!
AEM is a strong and robust content management system that is gaining immense popularity within all organizations be it small or large-scale. Businesses that are planning for better and improved brand identity can go for AEM development. By integrating AEM with other tools, a brand can adhere to the evolving customers' needs and stand out from the competition.
This is the importance of AEM in this hi-tech world that is benefitting all business sectors and helping them reach the heights of success in no time. So, it can be a golden opportunity for businesses to get in touch with a leading AEM development company to get the work done within an estimated budget.
Frequently Asked Questions
Q1. What Is AEM?
Adobe Experience Manager is a content and digital asset management app allowing businesses to create, manage, and deliver content across all digital touchpoints. It is a CMS solution that streamlines the process of managing content assets. There is a lot of importance of AEM in this world that businesses should know if they aren't implementing it.
Q2. What Are the Benefits of Adobe Experience Manager?
AEM offers out-of-the-box features that help businesses outshine while experiencing immense business benefits, including –
Better task management
Improved search
Personalized content
Visual media conversion
Flexibility
Q3. How to Hire a Dedicated Developer for AEM Development?
To hire a dedicated developer for your Adobe Experience Manager, you can choose from the hiring models available, i.e., part-time, full-time, or hourly.